Company Shirts Tailored for Your Business
Elevate your brand image by creating personalized company shirts with a business logo, brand message, campaign slogan, and many different styles printed and delivered by Printify.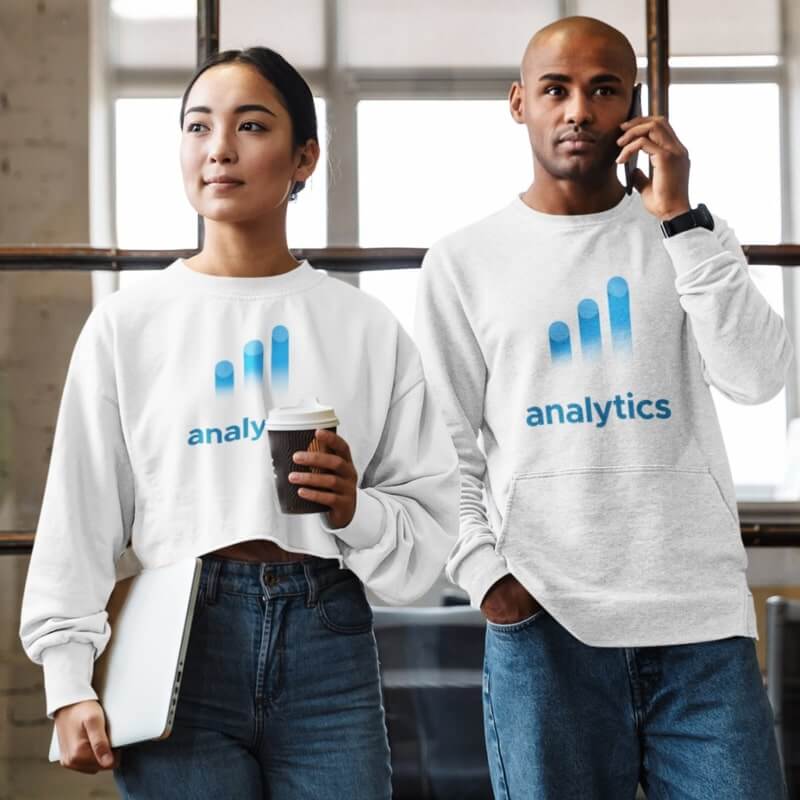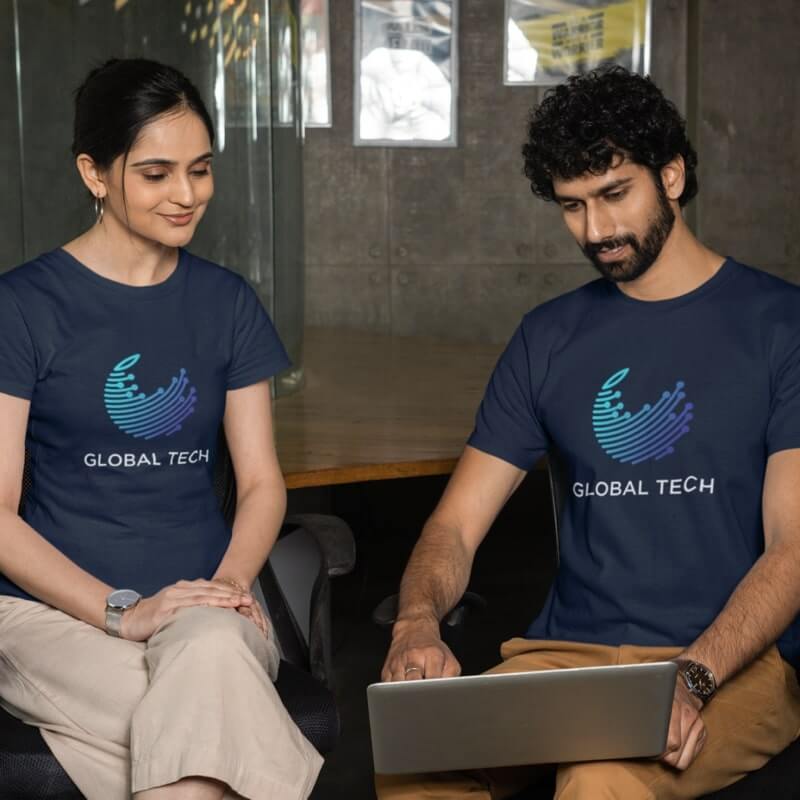 Company Logo Shirts and More
Create Custom Shirts With Printify
Custom company logo shirts printed, packaged, and delivered with high-quality production and streamlined fulfillment.
How to Make Company Shirts in Just a Few Clicks
Create your business t-shirts in three steps. Choose the perfect product, style, and manufacturer, and pick from the available Print Providers to fulfill your orders with speedy delivery estimates.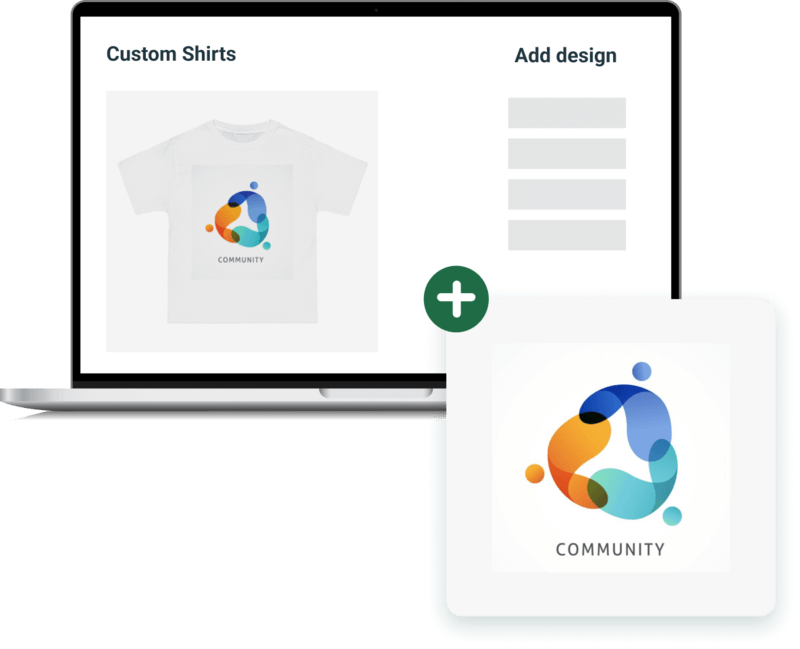 Register to Printify and access a premium print-on-demand service with hundreds of distribution centers worldwide. Partner your business with veteran Print Providers boasting decades of experience in product storage, printing, and delivery.
Choose a Company Logo Shirt
Explore multiple t-shirt bestsellers in the Printify Catalog. Use the tag filter to select your business's preferred printing technique and fulfillment location. Choose t-shirts with a design area that can fit your graphics, for example, a left chest area for logos.
Click Start designing on the product page to move to the Mockup Generator. Upload your design image and drag it onto the print area. Use additional features like text editing, pattern generation, and more before saving.
Design Company Shirts With Printify
Promote your brand with the right fit for your business. Whether you're looking for the same design on a single shirt or an abundance of combinations between t-shirt and dress shirt options – Printify offers a range of durable print wear ready for your apparel collection.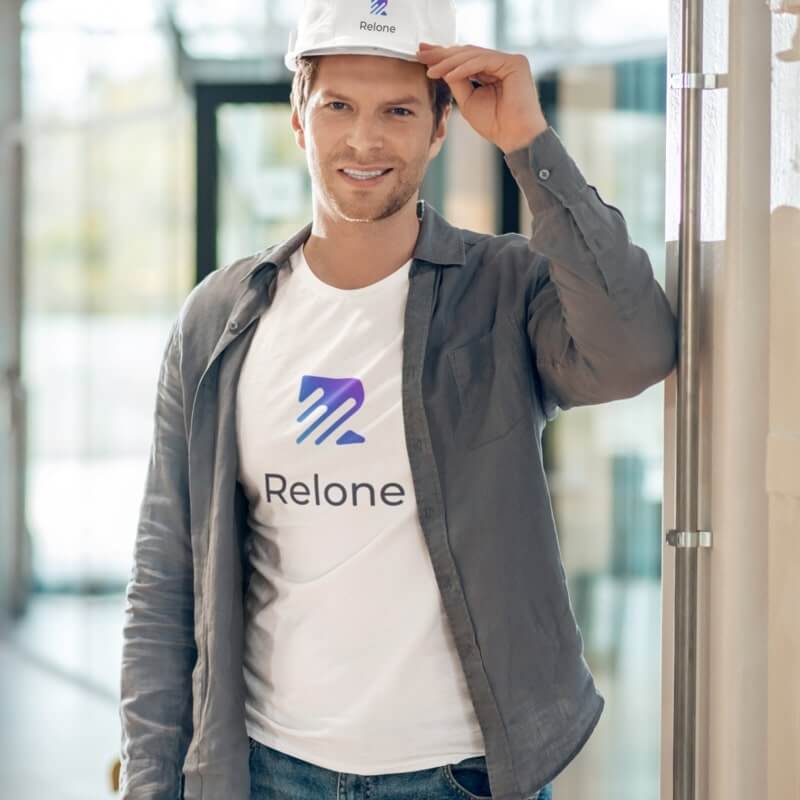 The best logo shirts for business uniforms at an affordable price and fast production time. Printify offers company t-shirts with multiple base color varieties made of organic ring-spun cotton fabrics. Choose from regular, loose, and retail fits with specialty print areas that enhance your company look and complement employees of all sizes.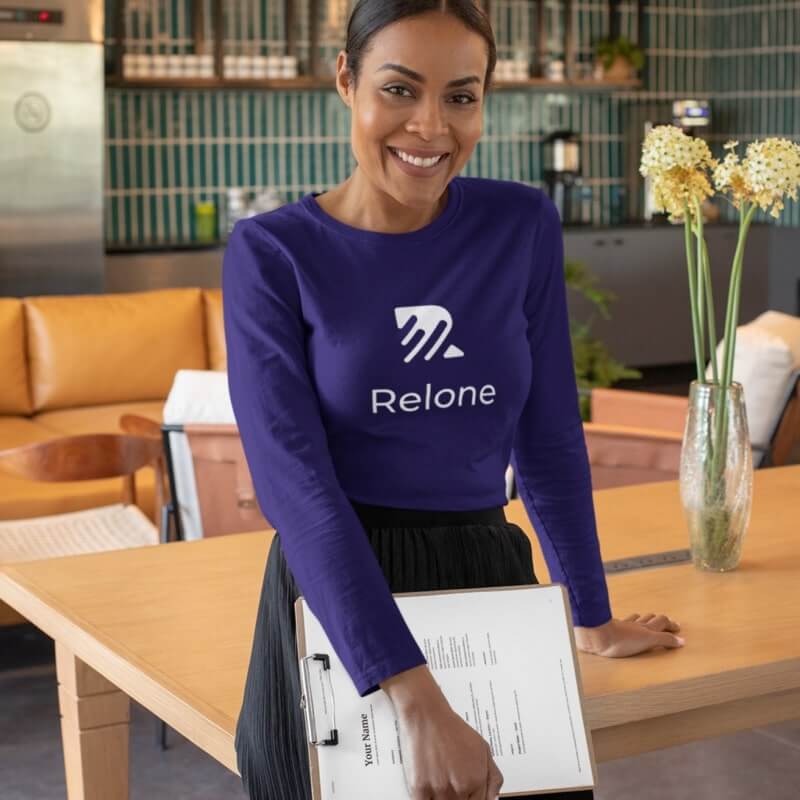 Order company shirts with a long-sleeve crewneck cut for a great all-year-round uniform choice. Printify offers lighter cotton fabrics or rich-threaded wear that runs true to size or in a smaller, more form-fitting style.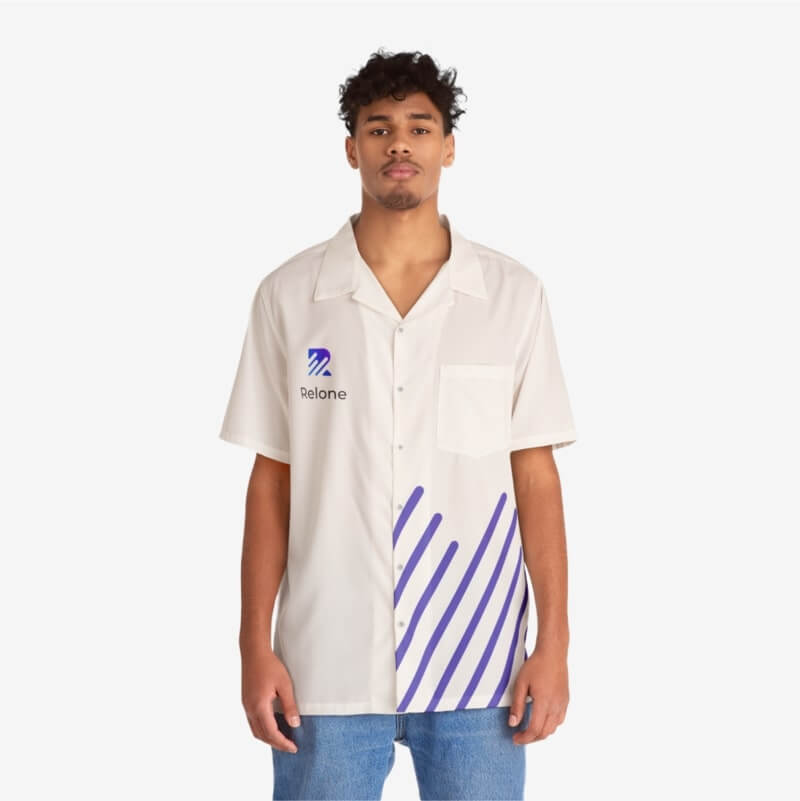 Take it into a more formal direction with dress shirts while keeping your design ideas intact. Try our all-over-print button-up shirts and complement them with stellar patterns and logos. Our button-up collection is made of soft, lightweight fabrics with a boxy or regular fit.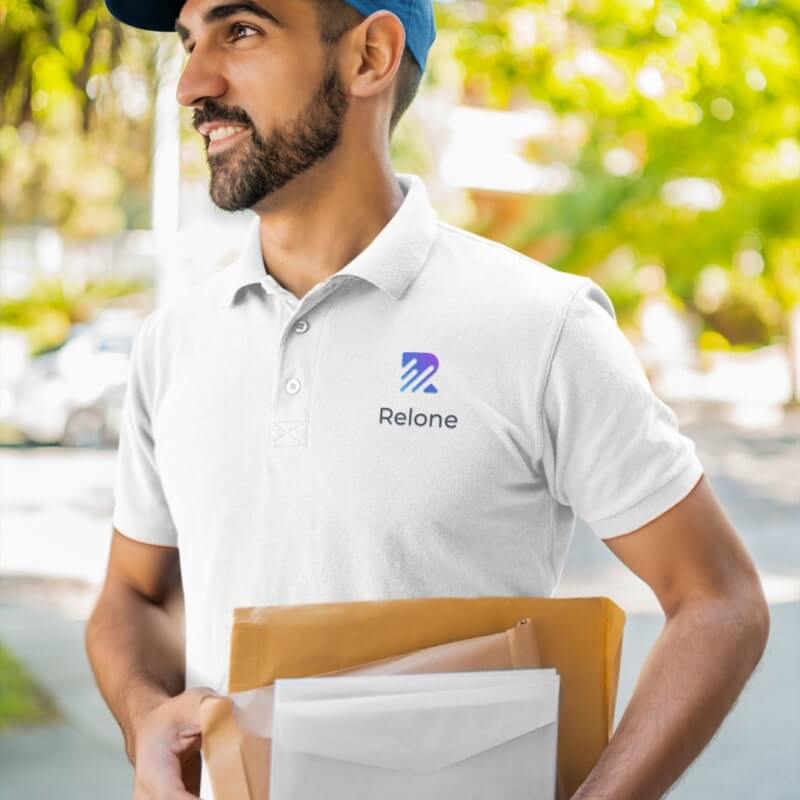 Be sure to check out our company polo shirts for a little of everything in-between – perfect for small logo accents and embroidery. Our polo selection is made of extra-light polyester fabric in multiple additional colors and comes with a three-button placket and supportive stitching.
Join More Than 2 Million Merchants
Printify helps businesses succeed with the most competitive and streamlined service.
I don't have to invest the money I can't lose into my business. With Printify, I only pay the fulfillment fees, and the rest is all profit.
I really appreciate working with Printify on my brand. Afro Unicorn was only supposed to be my design on a white shirt. It is so much more. Printify allows me the time to run the business and not work in the business.
Printify helped me start a completely hands-off revenue stream. When you spot a niche that you want to enter quickly, you don't have to worry about buying stock or equipment.
Printify Premium has helped my profit margins tremendously, and spending $20 a month has probably saved me over $200 a month.
Using Printify saved our struggling business of 6 years and gave us more time with our family.
I like Printify products because they tie in with our organisation's message.
I love the Printify Mockup Generator. It keeps everything consistent and allows me to keep my brand looking sharp and professional.
Company Shirts – Design Ideas
There are many ways to turn your company into a visual stage for your business style and messaging. Let's go through a couple of popular company t-shirt design ideas.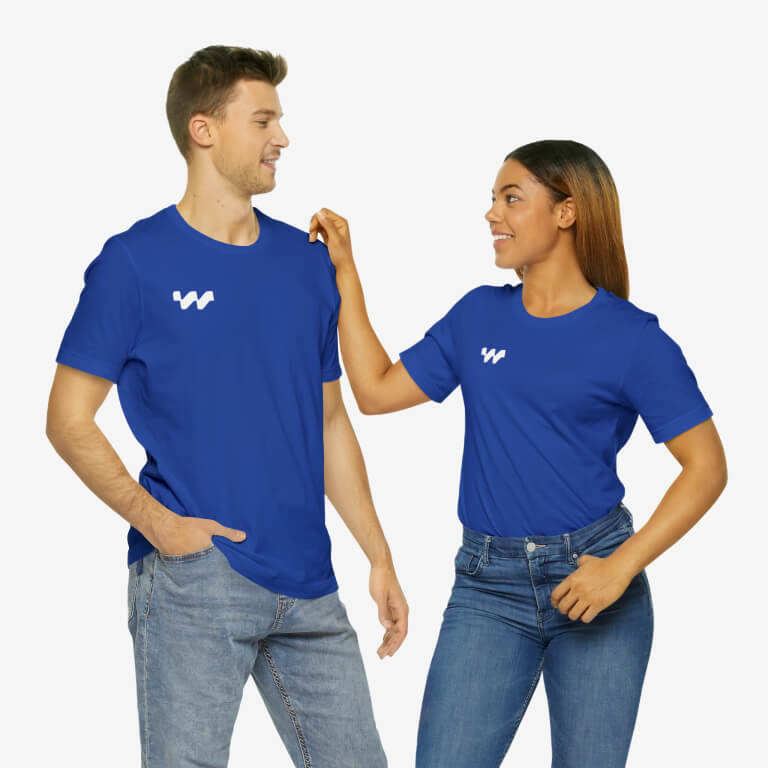 A t-shirt with business logo designs is excellent for promoting your company at a trade show or marketing event. Add small branding elements for an unintrusive and tasteful look.
Having a hard time coming up with ideas? Test your skills with all-over-print patterns to add a flare of abstract shapes that lure the eye to your company colors.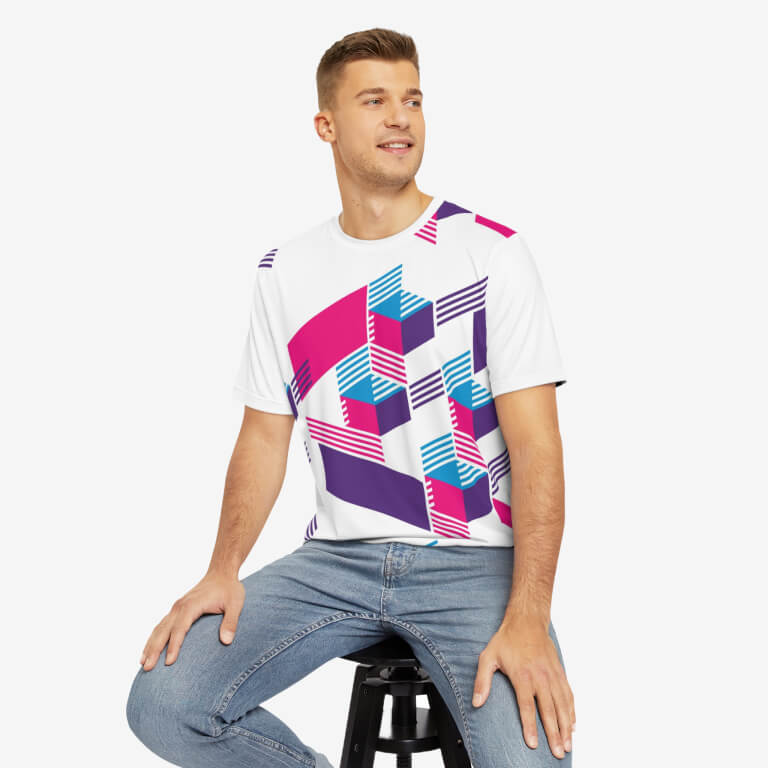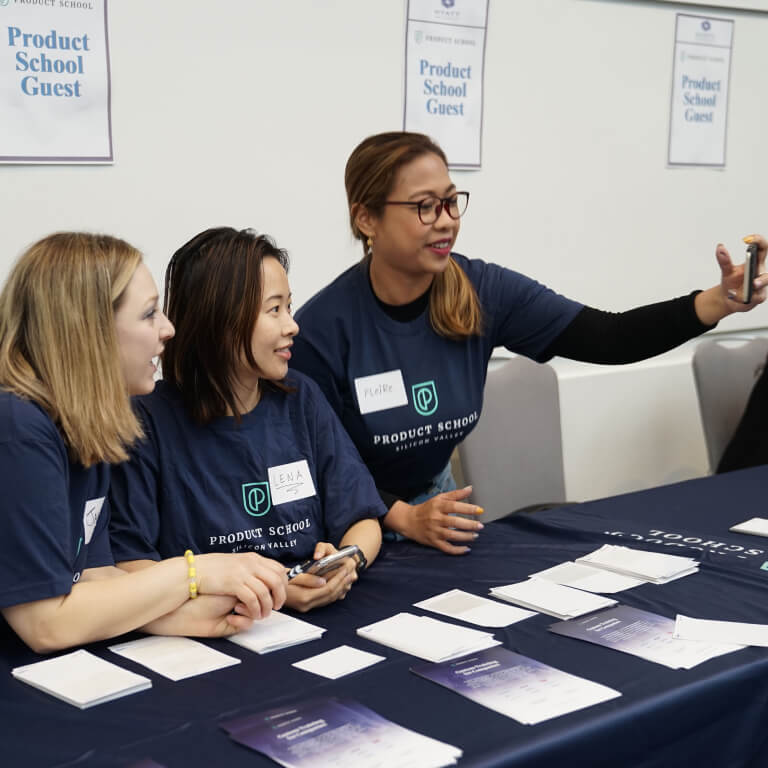 Bring more solidarity to your team with pictures representing the company spirit and add a unique touch to every shirt.
A great place for company initials and slogans. Promote your custom business shirts with company values, employee names, or campaign messages.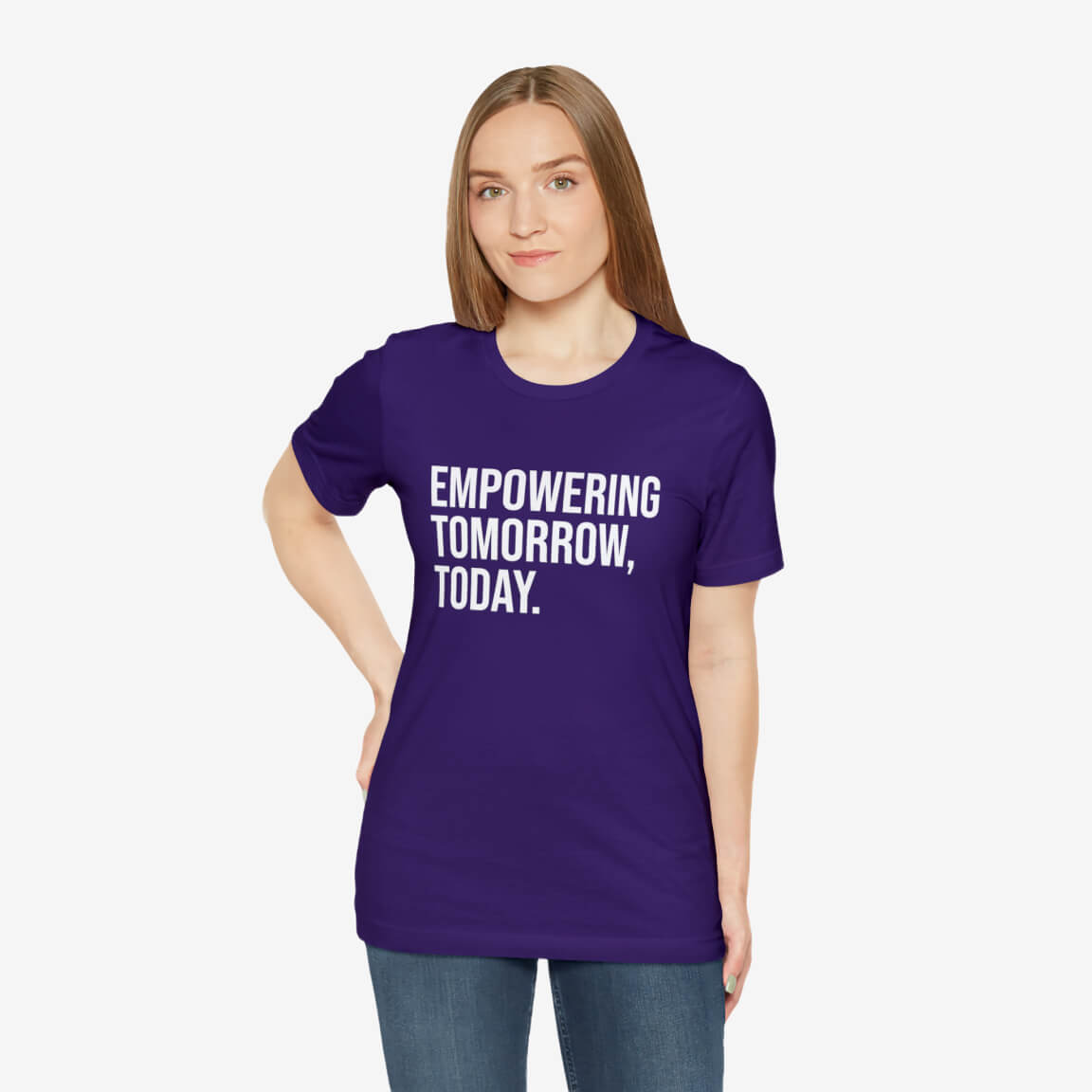 Not only are company shirts the best way to award team spirit, but it's also a great way to advertise your business to potential employees, customers, or business partners.
That's a lot of people looking for printed t-shirts for their needs of all kinds. Chime in on those sales – it's a guaranteed goldmine.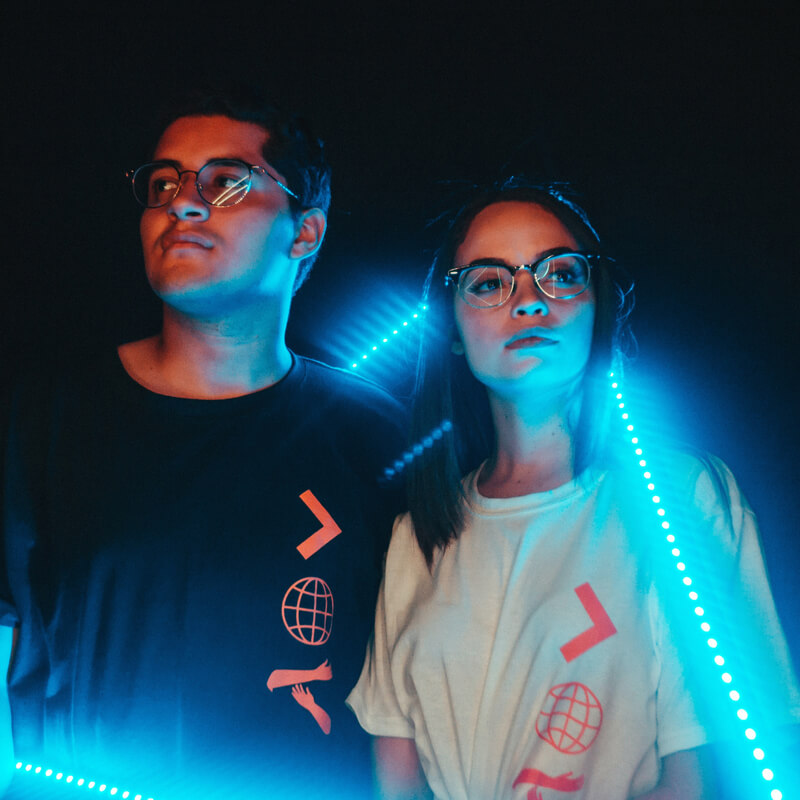 Check Out Other Product Ideas