Add a little holiday spirit to your store with a festive Christmas shower curtain! They're light, merry, and used daily by millions of people – a simple yet effective way to increase your seasonal sales.
Create & Start Selling Christmas Shower Curtains Online
What Are Some Good Christmas-Themed Shower Curtain Ideas?
As the holidays are fast approaching, it's time to get merry. If you're looking for bathroom accessories and some wholesome design ideas that'll help you earn some additional profit during this holiday season, look no further. Our Christmas shower curtains are an excellent choice for those who want to complement their online store with some festive items and get their shop ready for the holidays.
These are some of their great features.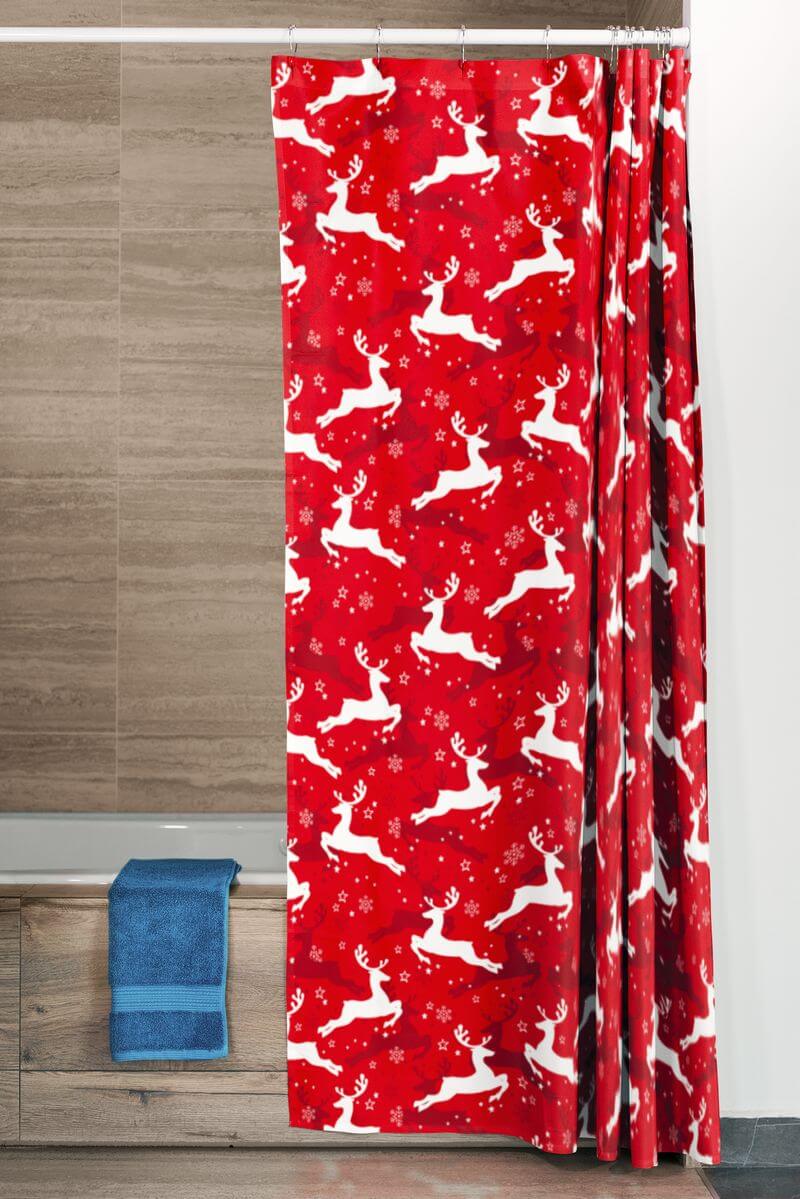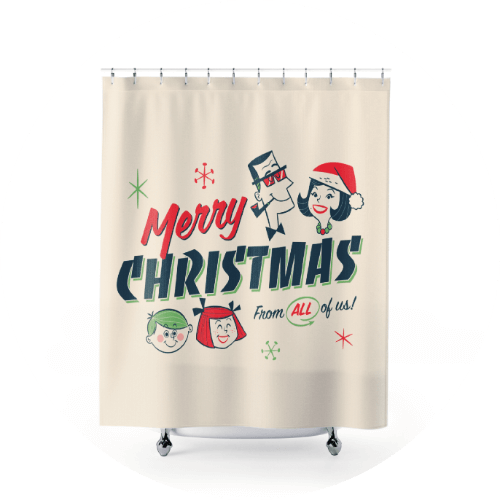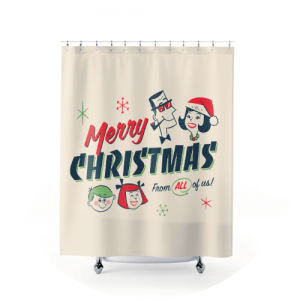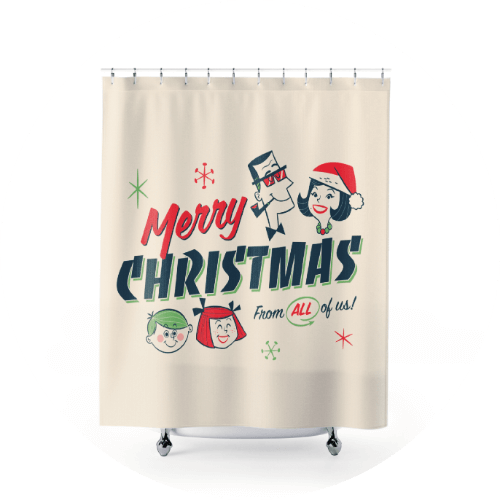 Vintage Christmas Shower Curtain
All of us love a little dose of vintage. Who doesn't love Christmas cards from the 1950s? So many intricate details! Take your customers on a journey to the times of a bygone era – offer them something rare, precious, and beautiful. This kind of Christmas shower curtain will bring a nostalgic warmth to any bathroom and help your customers to ring in the holiday season in style! 
Christmas Tree Shower Curtain
A Christmas tree – an absolute classic when it comes to decorating your home for the holidays. With us, you can easily turn any shower curtain into a holiday masterpiece and your next bestseller! You simply can't go wrong with these – refresh your store with a wonderful evergreen fir tree shower curtain and let the festive season begin.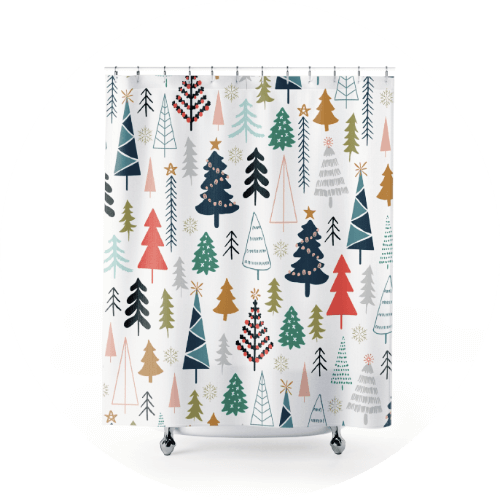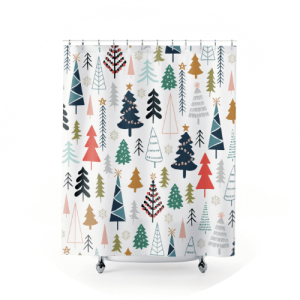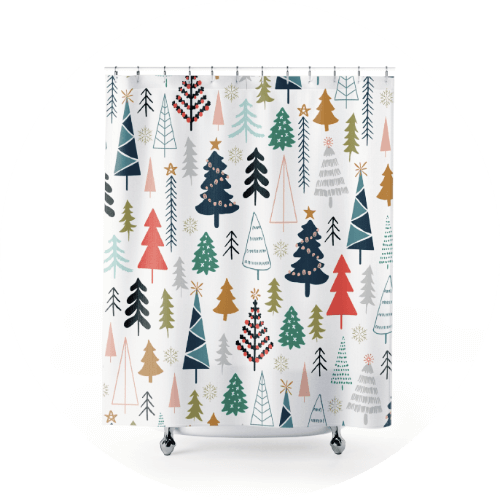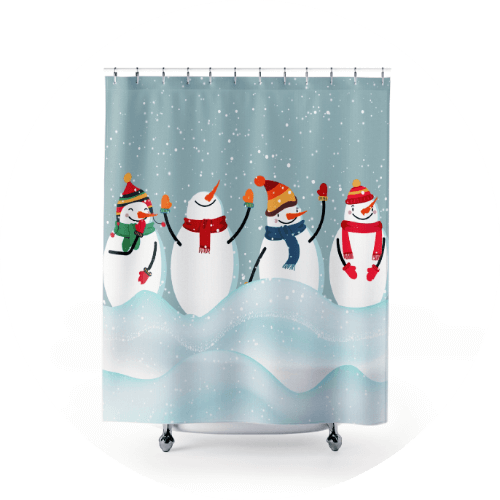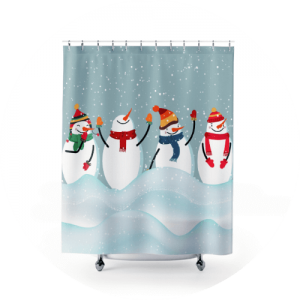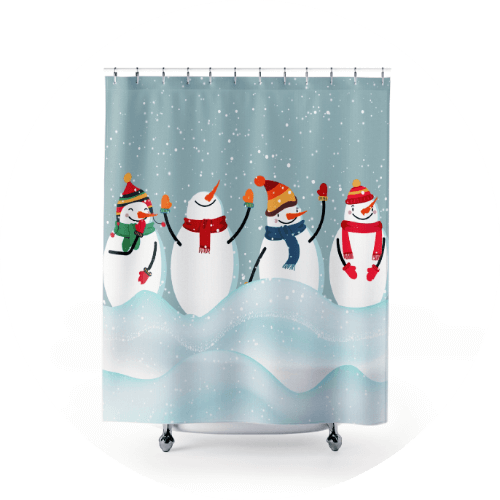 Is your bathroom ready for the holidays? Get your customers into the Christmas spirit by offering them an easy, affordable, and fun way to decorate their bathroom. A simple Snowman shower curtain might just be that one thing your shop is missing. The best part is – with our user-friendly Mockup Generator, you can easily make your own personalized shower curtains that'll fit nicely with your store's holiday theme.
Are you looking for ways to add a bit of winter cheer to your bathroom? We've got just the thing! No need to limit your holiday decor only to the main living areas of your home. With these lovely shower curtains, you can easily create holiday-themed designs that'll get your customers into holiday spirit, and keep their floors dry and safe!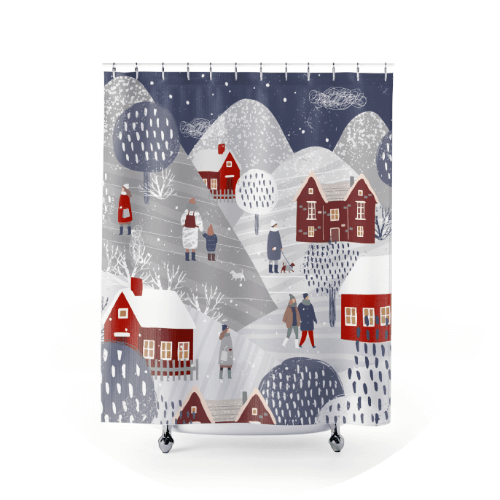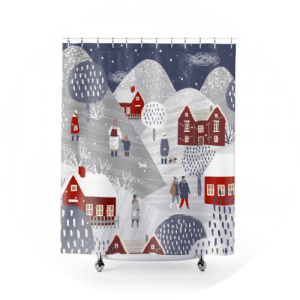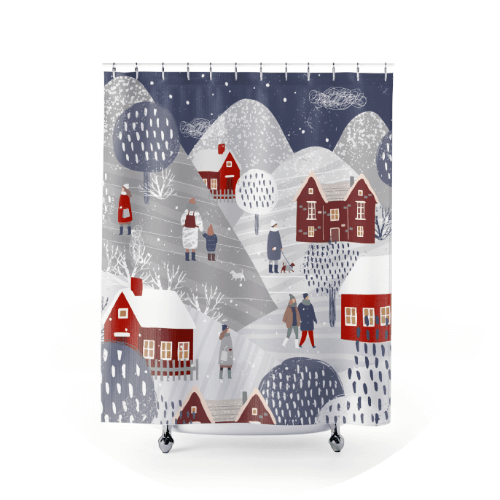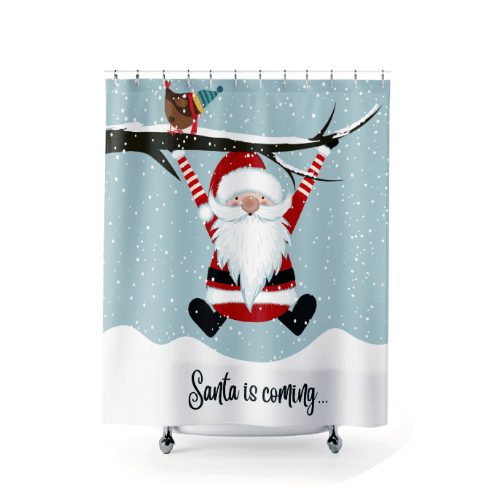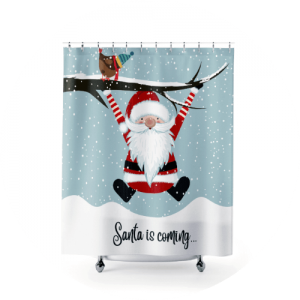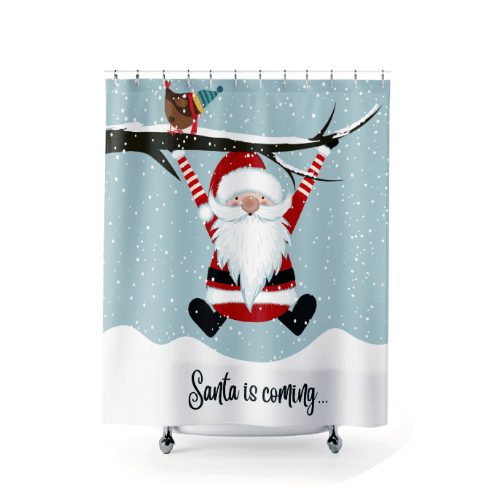 No matter how fast Santa Claus's supernatural reindeers fly, it sometimes seems that time flies faster. Before you know it, Christmas is here! Get your shop ready for the most wonderful time of the year with a classic design – adorn your bathroom with a unique Santa shower curtain. With our powerful Mockup Generator, you can easily add your art and create your very own one-of-a-kind Christmas shower curtain.
Everybody loves funny shower curtains – be it dabbing reindeers, a  cat with a blue towel around his head and a shampoo in one hand, or a festive dinosaur called "Christmas Tree Rex". Christmas provides a great opportunity for wholesome experiments that are sure to appeal to your customers who have children. Embrace the funny, and help your customers get through the morning.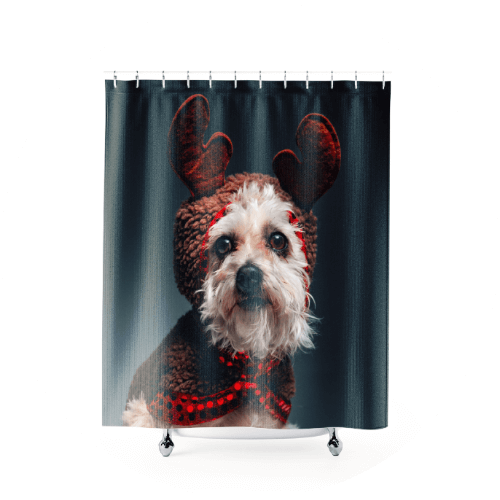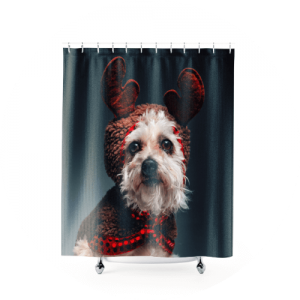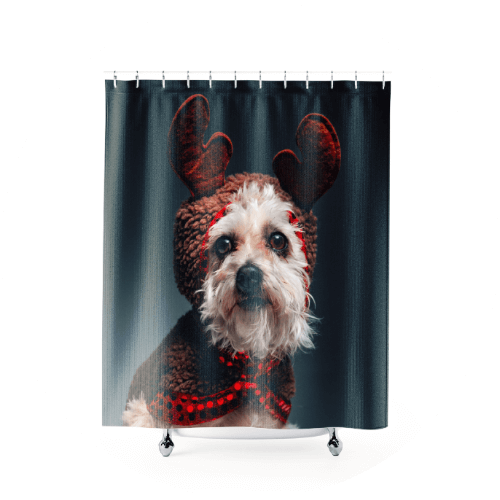 Create Your Own Christmas Shower Curtains
Why Should You Sell Christmas Shower Curtains?
If you want your customers to shop – and leave their Christmas money – with you, it's essential that you provide seasonal and eye-catching items. Even though decorating Christmas trees is everyone's No. 1 priority, bathrooms shouldn't be overlooked. A beautifully designed Christmas shower curtain will bring a nice finishing touch that'll complete your customers' holiday feeling.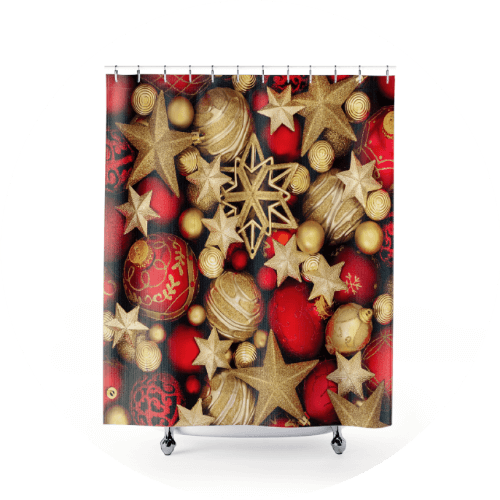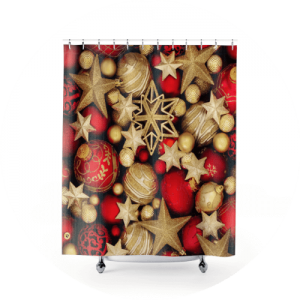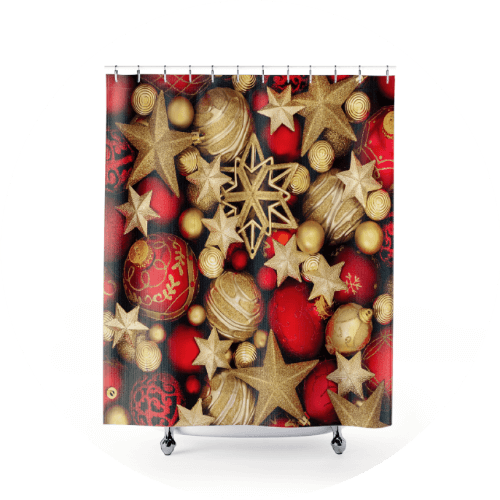 Create Your First Product Today!
Our print-on-demand dropshipping platform allows you to design and start selling Christmas shower curtains without any up-front investment. Our ever-expanding catalog has over 800 customizable, top-quality products, and we're continually adding new items and exciting options.
We have carefully vetted our print providers to make sure that you're getting the highest quality products, best prices, and shipping rates.
With our free design tools, you can easily create real products – and beautiful mockups – with just a few clicks.
Frequently Asked Questions
Our service is trusted by over 500k merchants globally – it enables anyone to fulfill their lifelong dreams of financial success, and we pride ourselves in helping our merchants make more money with less effort. Additionally, our support teams will happily answer any questions you may have to make your entrepreneurial journey a true success.
Simply register for a free Printify account and start selling your own products today!
Turn Your Ideas Into Profit –
Make These the Best Holidays Yet!