From Hollywood Movie Sets to Halloween Home Decor – Carole Knaus Shares Her Tips for Success.
Carole Knaus is a pretty down-to-earth kind of person. After majoring in graphic design and illustration, Carole tells people that she now works in construction. But Carole's regular job of over 20 years isn't the type of construction you probably have in mind. 
Carole works long, demanding hours because this creative professional is part of a team of specialist sculptors that create huge and sweeping cinematic landscapes for Hollywood blockbusters, such as the renowned classics Indiana Jones, Guardians of the Galaxy, and the recent megahit, The Mandalorian.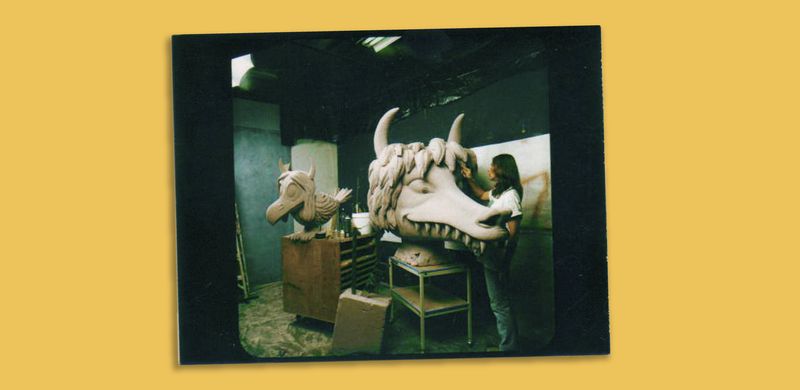 So when a person like Carole decides to start a print-on-demand business, we're keen to learn more.
A print-on-demand side hustle
Carole admits that her professional job is her primary outlet for art and creativity. So why the decision to start a print-on-demand business?
"I do art every day, so this isn't really a hobby. I do the designs for my print-on-demand business because it's all commercially-driven."
So how did Carole start her journey towards print on demand, and what products did she decide to sell?
Carole's online entrepreneurial journey began when she started selling retro ornaments, collectibles, and house plants on the popular arts and crafts platform, Etsy. When she decided to branch out into political campaign merchandise to support an election candidate, she discovered print on demand:
"I was supporting a political candidate, and when I found print-on-demand, I had a feeling it wouldn't be too difficult for me to get started. I was initially only on the political avenue, customizing bumper stickers, pins, and t-shirts with my designs."
Once Carole began making sales on Etsy using a print-on-demand business model, it wouldn't take long for her love of retro design to be rekindled:
"Although the political stuff was selling well, along the way, I began to think I'd like to start a retro print-on-demand store as well. I considered setting up a second business, but in the end, I switched my efforts completely to a retro-themed store is my main focus now."
The inspiration for the name of Carole's store, [Retracted], comes from her love of everything retro and her dog Maggie, who is now passed on. The store sells new print-on-demand home decor items like curtains and cushions based around retro and mid-century designs.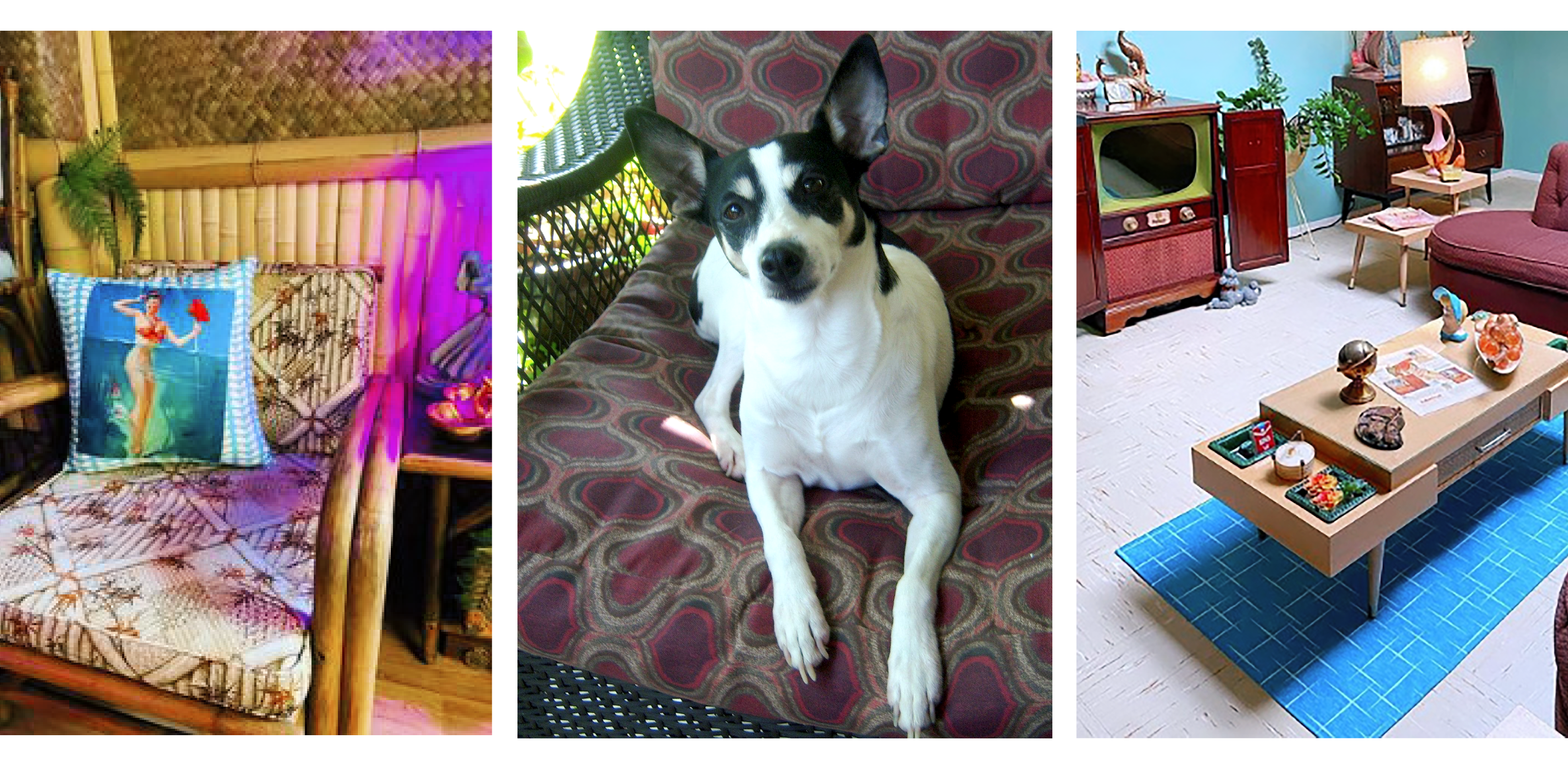 On the Printify blog, we always like to remind print-on-demand newcomers of the importance of choosing a unique angle for their business — otherwise known as a "niche."
Sure, you could simply sell generic t-shirts or mugs in bulk, but the market is very competitive, and it would be tough for a beginner to make any sales. A better approach would be to think outside the box and find a unique angle for your business.
For Carole, that gap in the market appeared when she realized that print on demand wasn't just limited to t-shirts and mugs but could be used for all types of items — including rugs, curtains, pillows, and other homeware:
"I didn't see a whole lot of sellers doing (my niche) on Etsy. I guess the large items require bigger file sizes and things like that. Either way, there wasn't a whole lot of custom-printed home decor out there."
Carole's hunch seems to have paid off: Her store, now stocks over 800 different print-on-demand designs and has been moved to a dedicated Shopify website in the process
The move to a Shopify website
Building websites isn't something that Carole has much experience with, so although necessary, the move away from Etsy and onto a "real" online store was a steep learning curve:
"It's not my forte. I'm not a web developer. So I spent a year on Etsy before moving my print-on-demand business to a dedicated website. In the beginning, I thought it looked easy enough, but it took months and loads of mistakes to get where I am now."
Carole's persistence seems to have paid off: Her store looks fantastic and has even been praised by Shopify themselves!
"When I chat with Shopify, they tell me how nice it looks. I'm pleased with how things turned out, especially as it's just a free theme that I'm using. I didn't think I'd be able to create a nice website, so I think it's a big accomplishment!"
Her customers notice the sheer volume of designs on offer there and the super-professional mockups that Carole uses for her product pictures
"A lot of the product pictures are Photoshop mockups. I purchase the blank templates on a variety of graphic platforms. Then I have someone help me make up the finished versions because my Photoshop skills aren't the greatest – especially if I have to resize large volumes of photos. It's pretty easy to find great design tools online these days. I've experimented with Canva, which works well."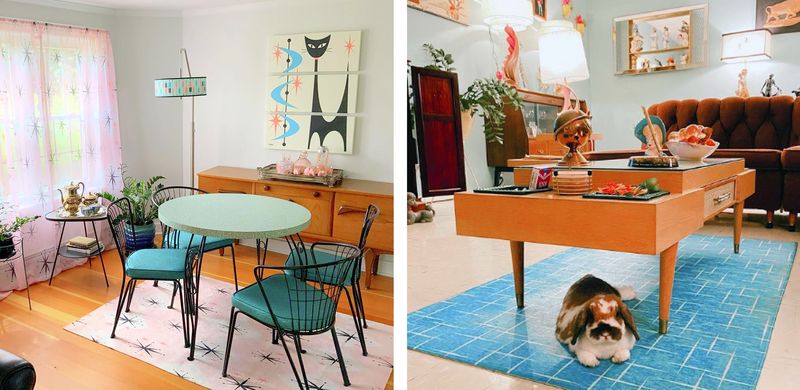 Leveraging customer reviews
As well as professional-looking mockups, Carole also utilizes customer reviews and influencer photos to a significant effect on her Shopify site:
"I have customers who leave rave reviews and photos, and some of the images are amazing. I also have influencers who will share my products and take lots of photographs. I use as many of these as possible on my website."
Customer reviews and influencer mentions are two gold-standard ways to market your print-on-demand products. Social cues heavily influence humans, so word-of-mouth recommendations from internet celebrities or even good old-fashioned positive reviews can have a huge impact on your brand.
When it comes to getting traffic to her store, Carole prefers more traditional methods:
"I try to create a social media presence, so I have a Facebook page, Instagram, and Pinterest. I don't tend to do too well with Facebook Ads, so I only use them occasionally. Most of my traffic is through Google searches and SEO. As well some organic visitors through social media  — plus word of mouth, as I'm in a few Facebook groups that are specific to my niche."
Carole's approach to marketing is pretty interesting: She seems much more focused on the long game, establishing her site organically and not relying too heavily on paid traffic. This tactic can work well, especially if you're patient and prepared to put in consistent effort in the early days.
Preparing for Halloween and Christmas
One of the more unusual aspects of Carole's online store is her choice to include a seasonal section, where she offers her usual retro and vintage-inspired home decor, but with Halloween or Christmas themed designs:
"Even before I started my store, I had a love of Halloween and Christmas too. I had a huge collection of holiday-themed items, and I was selling them all year round. I do the same thing now on my Shopify site, where I'll have a category in the store where you can buy seasonal items all year round. Still, I won't promote them until the time is right — then I'll focus on what's coming up and put that upfront and start talking about it."
Many online sellers purely focus on a specific holiday as their unique niche. So it's interesting to see Carole work her love of all things spooky into a retro-themed home decor store. It's so unexpected, but that's where the magic is.
One of the significant advantages of this type of approach is that it allows Carole to sell a steady flow of retro home decor designs throughout the year. As seasons being to change, she can change up the sections of her website, to put her holiday products front and center.
So what tips does Carole offer for getting psyched up for a big upcoming event like Halloween?
"I'd say you need to stay way ahead of trends and focus months in advance. So focus on Christmas and Halloween right after they have ended and start building for an entire year. That way, you'll always be prepared for the seasons in advance. One of the best pieces of advice I ever got was to zig when others zag — Try to be different and unique. Don't follow what everyone else is doing."
Switching Stores for Halloween
A Halloween-Focused Store
Over time, as Carol's Halloween product lines developed, they started to become at odds with the theme of her main store. That's why she is now setting up a side project — a spooky and more gothic online store that was built to take full advantage of this popular holiday date.
"The seasonal stuff on my main store began to veer away from my main niche, and some of the designs were too far from my original vintage feel. As some items were going towards a more gothic look, I decided to build a second website and see how it worked"
Sticking to your niche but knowing when to pivot
Carole was probably wise to open a second website when it became clear that the gothic and Halloween merchandise was beginning to sell well. While it is perfectly reasonable to sell seasonal home decor to people hosting house parties and get-togethers, once a sub-genre starts to dominate your main niche, it can lead to a certain amount of confusion. Potentially damaging your main brand.
So what other advice does Carole have when it comes to starting a new store from scratch?
"I wouldn't sell cheap t-shirts if I had to start again. I'd go for quality and high-ticket items. Unless they're add-ons to another sale, it can be a waste of time selling low-ticket things. I mean, sure, it all adds up, but I'd way rather go big or go home!"
Guide to Prepare Your Store for the Holidays
How to prepare your store for a seasonal holiday like Halloween
It's much better to start slowly and build your operation so that everything is ready for next year's holiday.
However, it's already October, and while not ideal, you could still rush to get your online store ready just a few weeks before Halloween. Google Trends can be a fantastic tool for finding when interest in a particular holiday or event begins to ramp up. In this example, you can see that interest in Halloween tends to start building in early September, quickly tailing off as soon as the holiday is over. 
Ideally, you would begin your research and planning sometime in December or January, and hope to have all of your marketing and products in place for the end of the coming summer.
Seasonal selling can be a very "all or nothing" affair, so you need to make sure that you're ready for that moment when interest in the holiday begins to peak.
Your journey starts the day after the holiday has ended
We're serious here: If you want to get into niches that sell large volumes of products on a single day of the year, you'd better be utterly confident that your business, products, and marketing are up to the challenge.
So how do you get your online store ready for a single day of high-volume selling? Here are some tips that you can use to get started:
Start With a Wall Planner or Diary:
Once you know when interest in your chosen holiday begins to ramp up, you'll want to start mapping the run-up to that date on a wall calendar or an online diary.
Your calendar should have dates and timings for the following activities:
Planning a whole year in advance can lead to procrastination, allowing important tasks to be left until the last minute. That means it's vital to make a rigid schedule and stick to it.
Get used to a regular writing schedule
As we've just mentioned, writing articles and blog posts can make a huge difference to your website's search engine rankings. If you can produce lots of genuinely useful content with plenty of relevant keywords thrown into the mix, you'll stand a much better chance of being noticed by Google.
The trick to successful blog posting is to write long, informative posts, and also to post regularly each month or better yet, every week. There's very little point in waiting until a few days before your big event to start blogging, as your articles will need time to be spotted by Google and the other search engines.
So stay disciplined, pick a day of the week and concentrate on producing quality posts. You won't have to keep up such a packed posting schedule forever, but try to stay productive and disciplined for the first few months.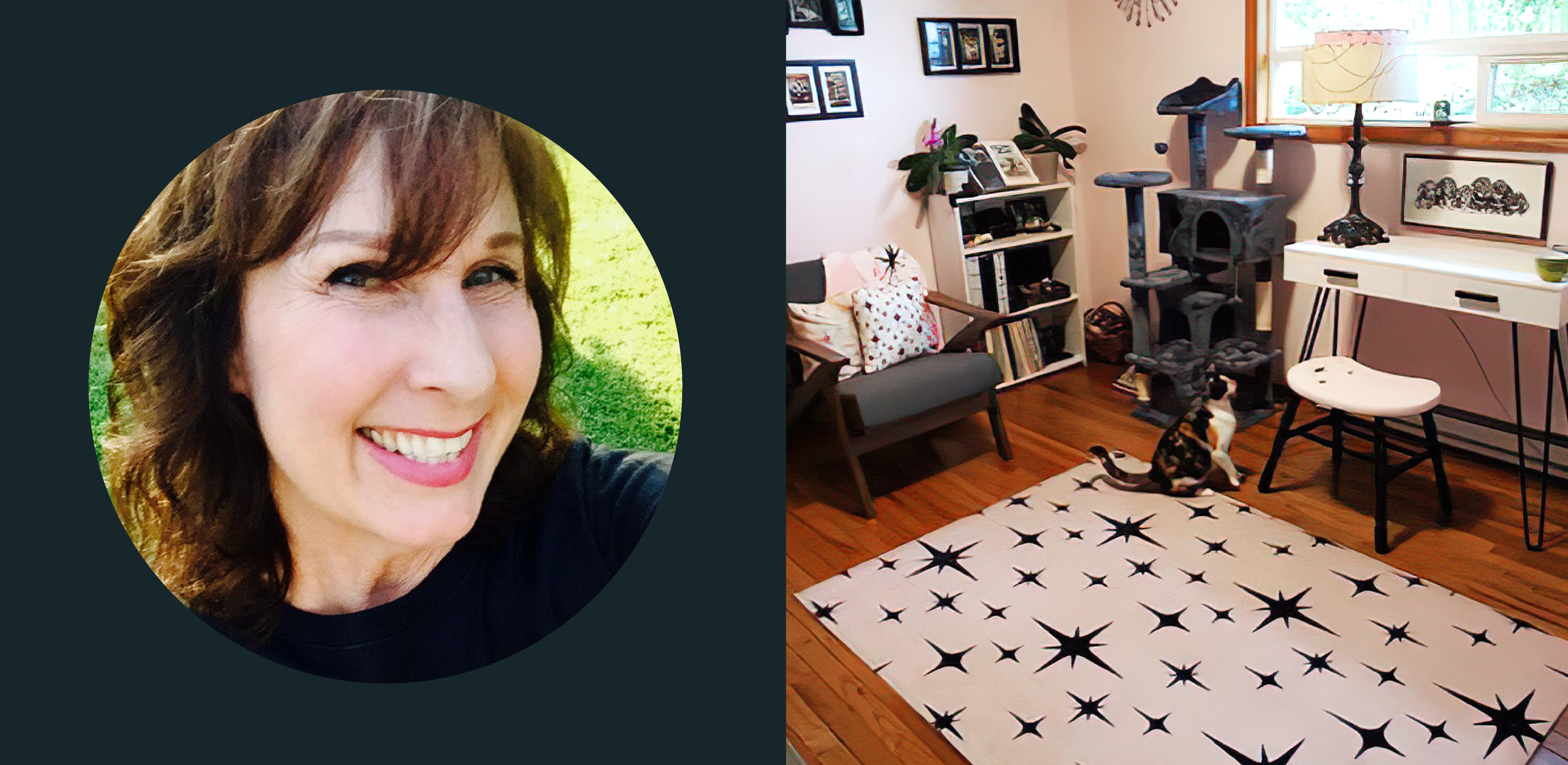 Get your landing pages and email sequences ready
If you're planning to sell a large number of products on a single holiday trading day, then you need to be sure that your infrastructure is solid and dependable when your store begins to get busy.
Ensure that all of your landing pages and checkout funnels work correctly by occasionally "practice buying" your own items. You should have ample time to make changes and run experiments on your email sequences whilst fine-tuning your sales funnel to give customers an amazing experience. There's nothing worse than the big holiday arriving only to find your store can't cope with the strain.
Don't rush out sub-standard products.
Finally, don't concentrate so hard on your marketing and sales funnel that you forget the importance of quality products. You'll have ample time through the year to design and list new items in your store, so don't leave your listings until the last minute. 
And when it comes to quality products that your customers would love, we'll leave the final words to Carole herself:
"I'm kinda different from other people. Everybody wants to sell, sell, sell. For me, I just want to create good products and I enjoy when people find my store and love my items and come back for more."
It's not too late to take advantage of this year's Halloween holiday, and with a little inspiration from Carole and plenty of time to plan for the next big event, you are sure to find some seasonal success of your own.
Here's where you can find out more about Carole
We Want to Hear Your Story:
We would like to thank Carole Knaus for taking the time to share her story.
Do you have a story to share with us? Write to us on [email protected] with a summary of your experience and how it will help other merchants like you.
Enjoying This Story? You Might Like These.
Create Your Own
Print on Demand Success!
Share the article
Topics