T-Shirt Printing |
Los Angeles, CA
Looking for ways to earn extra income with your designs? Start a business t-shirt printing in Los Angeles and beyond. No upfront costs, no unsold products, just your art, and handsome side money.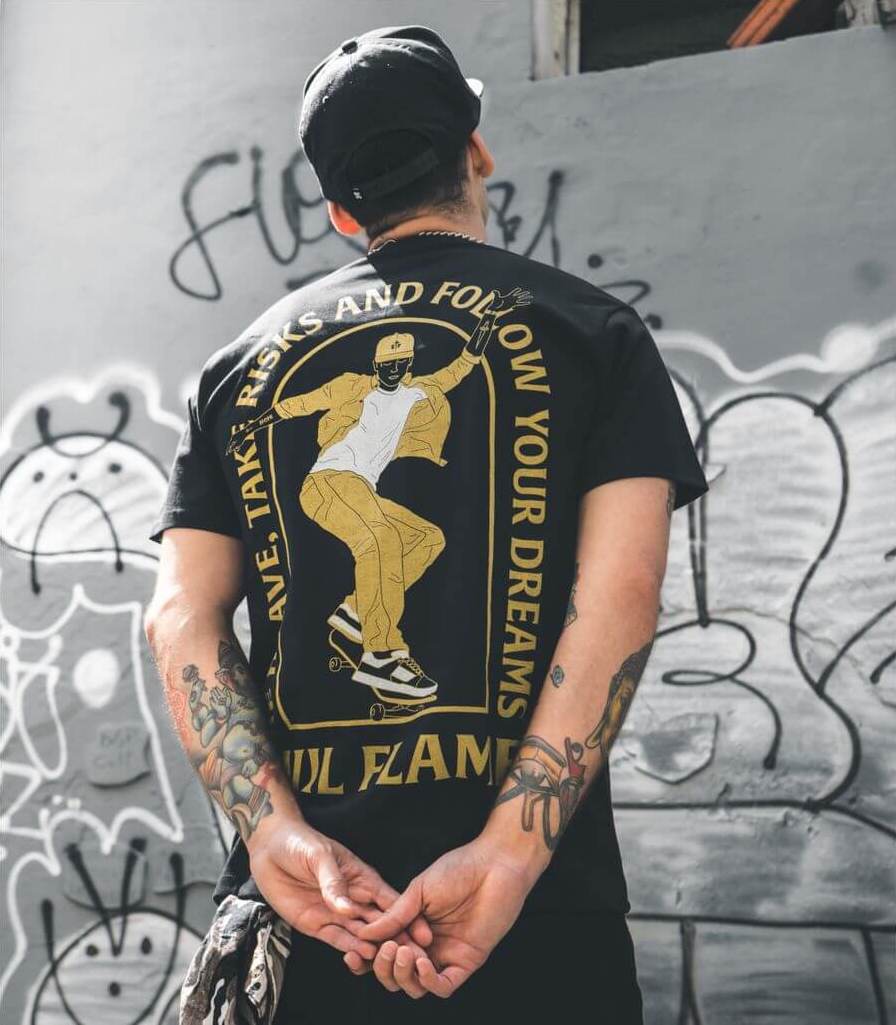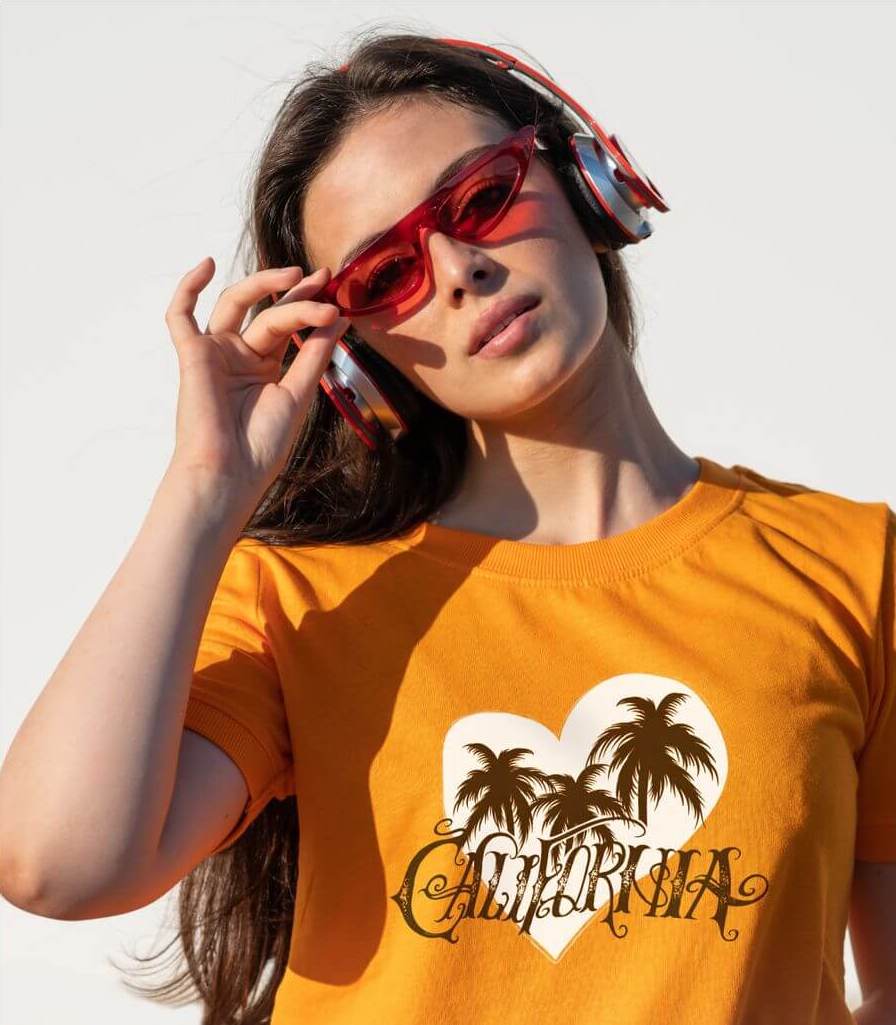 Start Making Your Own Custom T-Shirts!
Print on Demand Custom T-Shirts in Los Angeles
Dropshipping is a convenient, no-risk approach to selling custom goods online. No physical location, no inventory, and no hassle.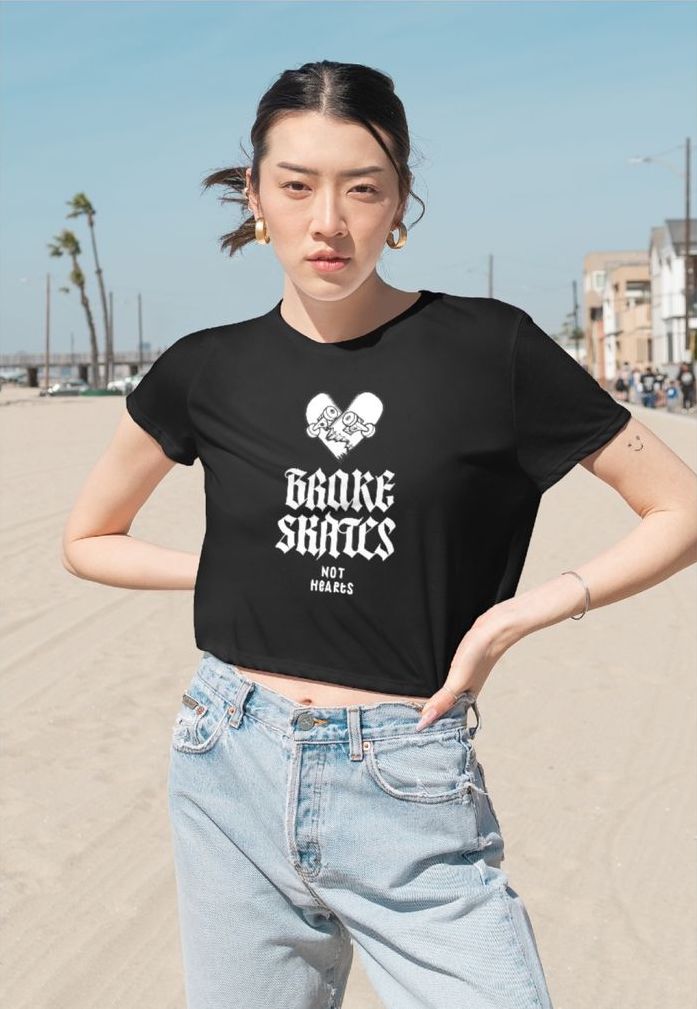 Create a Printify account and connect to an eCommerce platform or marketplace with our smart and easy integrations.
Use our Mockup Generator to upload your designs or photos and create custom products in less than 30 minutes.
Publish to your online storefront
Describe your product, set the price, and market your goods on social media. We do the rest.
Our printing partners handle your custom shirts' production, packaging, and shipping to Los Angeles and beyond.
Print on Demand is in High Demand
The print-on-demand business model keeps growing in popularity. POD is a fulfillment process where high-quality products are printed and dropshipped to customers only after a merchant has made a sale, without needing any storage and financial investments.
Choose From Our Selection of T-Shirts for Printing
Get your hands on t-shirt printing in Los Angeles, or go worldwide. You have countless options for DTG printing, all-over-printing, and embroidery for men, women, and children with Printify's network of print providers all over the US. Check out these best-selling shirts by our partners in California and see more shirts in our catalog.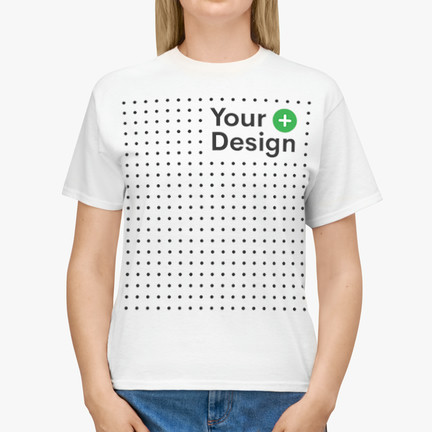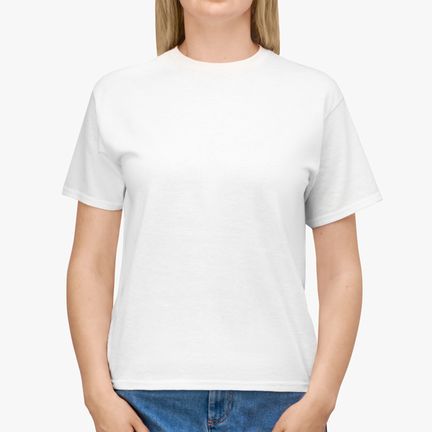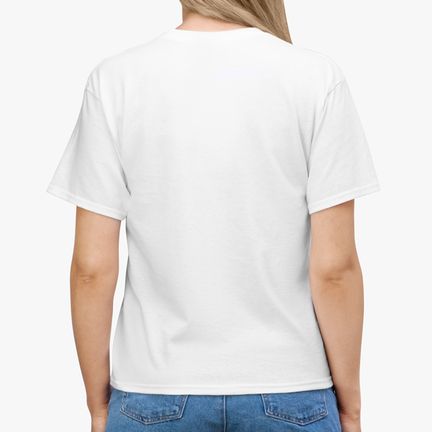 Our printing partners in Los Angeles offer a wide range of unisex t-shirts for DTG printing. Available for wholesale t-shirt printing, or if you want just one for yourself. This slightly oversized Gildan shirt is made of heavyweight cotton for bold and durable prints and is essential apparel for any occasion.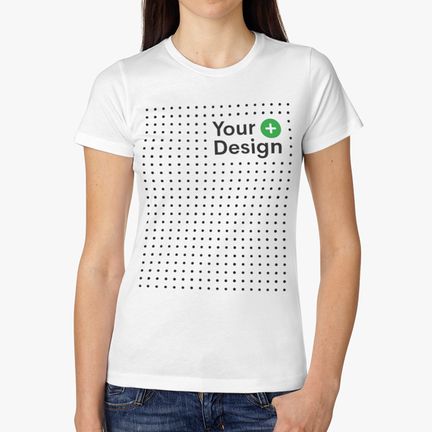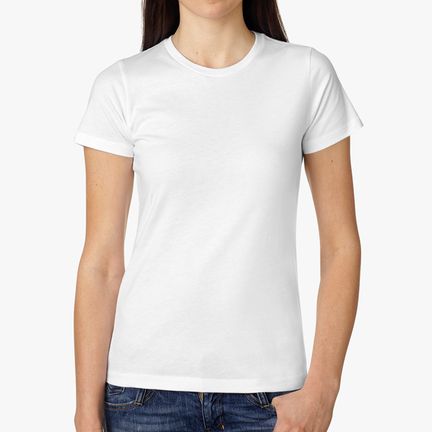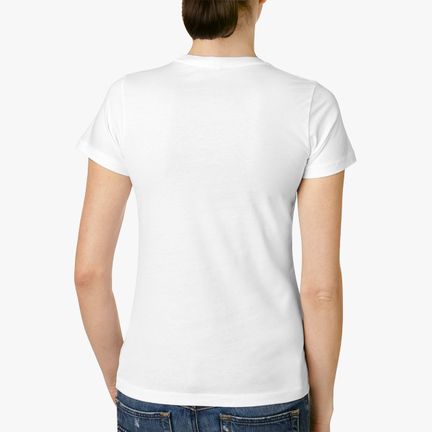 Our catalog has dozens of custom t-shirts for women: from plain white classic tees to eco-friendly options, from long sleeve shirts to tank tops from the softest fabric. Printing and selling custom t-shirts in Los Angeles and beyond is available to everyone. Small businesses and individuals alike can start shirt printing from the comfort of their homes.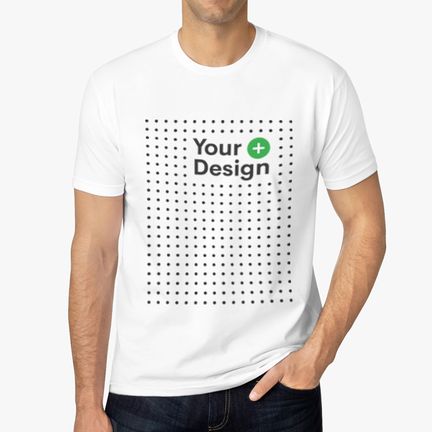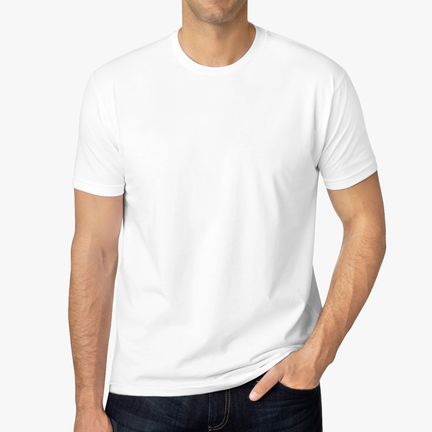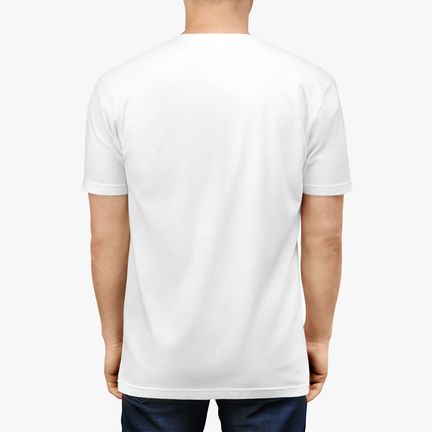 Put your designs on our high-quality men's shirts: direct-to-garment printing on cotton shirts, all-over-print designs on polyester blend materials, and even polo shirts for sophisticated embroidery and a professional look. This cotton crew-neck tee is 100% ringspun cotton that serves as the perfect canvas for an incredibly vivid print.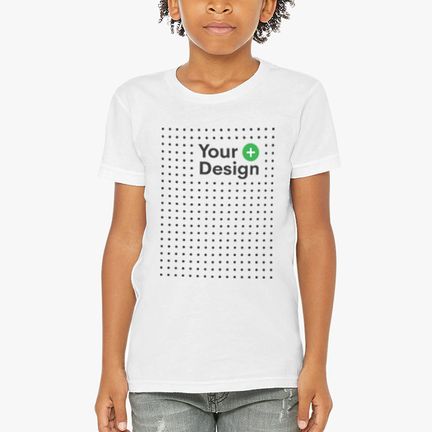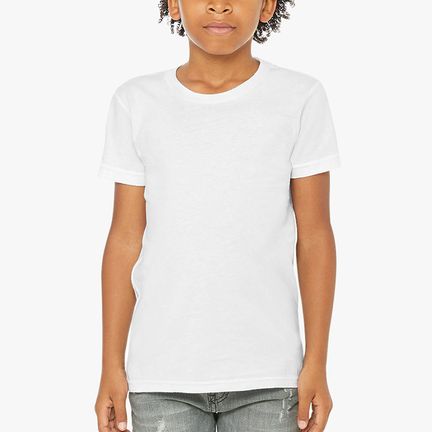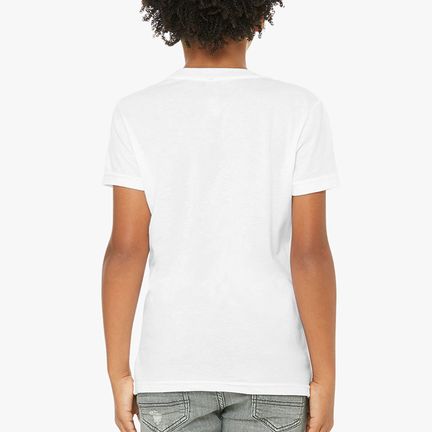 Personalized Kids' T-Shirts
When you team up with Printify, you get access to over 700 custom items for you to design and sell, including children's clothing and accessories. There is no minimum quantity required. Signing up and designing is free. Look at this youth t-shirt: retail fit, tear-away label for that zero-itch experience, extra light fabric, and printed in California.
Start Making Your Own Custom T-Shirts!
Explore Print Providers Located in California and All Over the US
Printify has partnered with a network of print providers all over the US for fast domestic order fulfillment and high-quality products. 
You make a sale and take your cut, and we'll receive the amount specified in our catalog. Enjoy Los Angeles and worldwide shipping, the best print providers, and all the services you need to start a successful POD t-shirt business.
Sell Direct-to-Garment and All-Over-Print T-Shirts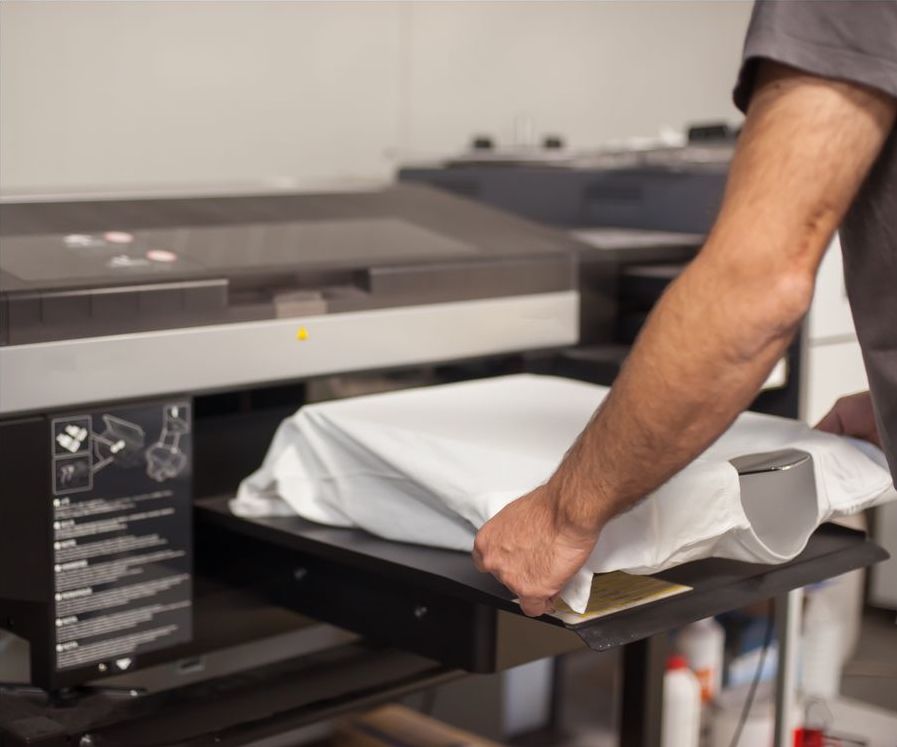 There are two main techniques for printing shirts – Direct-to-Garment and All-Over-Print. People usually have screen printing in mind when they think of custom shirts. Yet, the most efficient way to create quality custom clothing is DTG.
Huge range of colors

Detailed and comprehensive designs

Fast

Great for small and large orders

Works on all background colors

High-quality results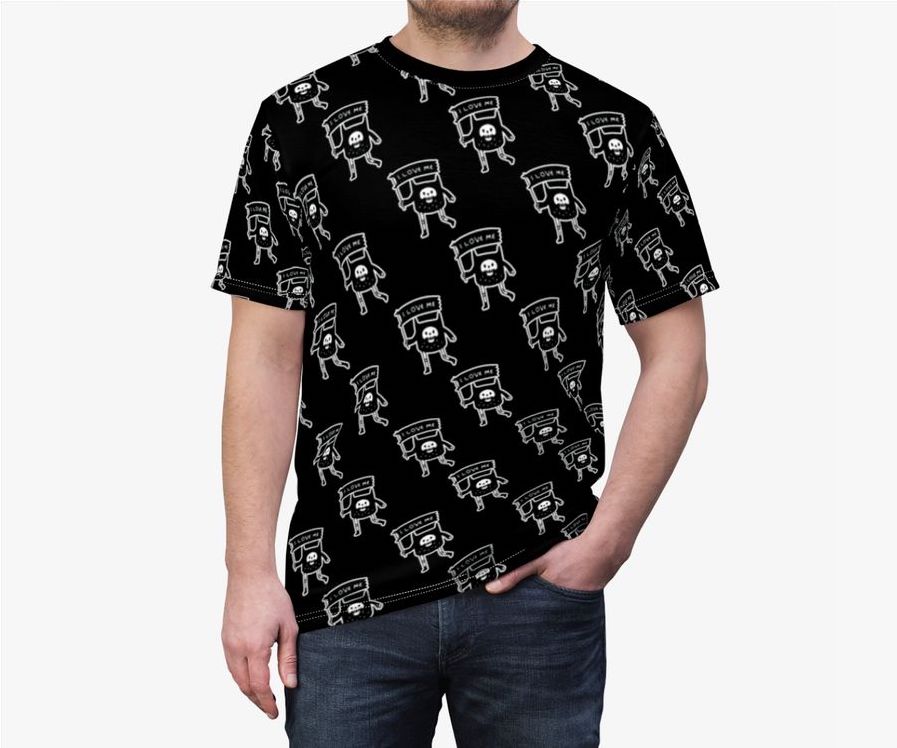 The AOP technique is excellent for creating designs that cover the garment in 360 degrees. See all of Printify's available AOP products. The dyes are absorbed by the fabric during the printing process, creating a seamless, all-over pattern.
Polyester and poly blend fabrics ensure longevity

Great for athletic t-shirts

Printed t-shirts always look brand new

High-quality results
Create Custom T-Shirts With Our Free Mockup Generator
Upload your designs to our free Mockup Generator for a highly realistic mockup preview of how your product will look once printed.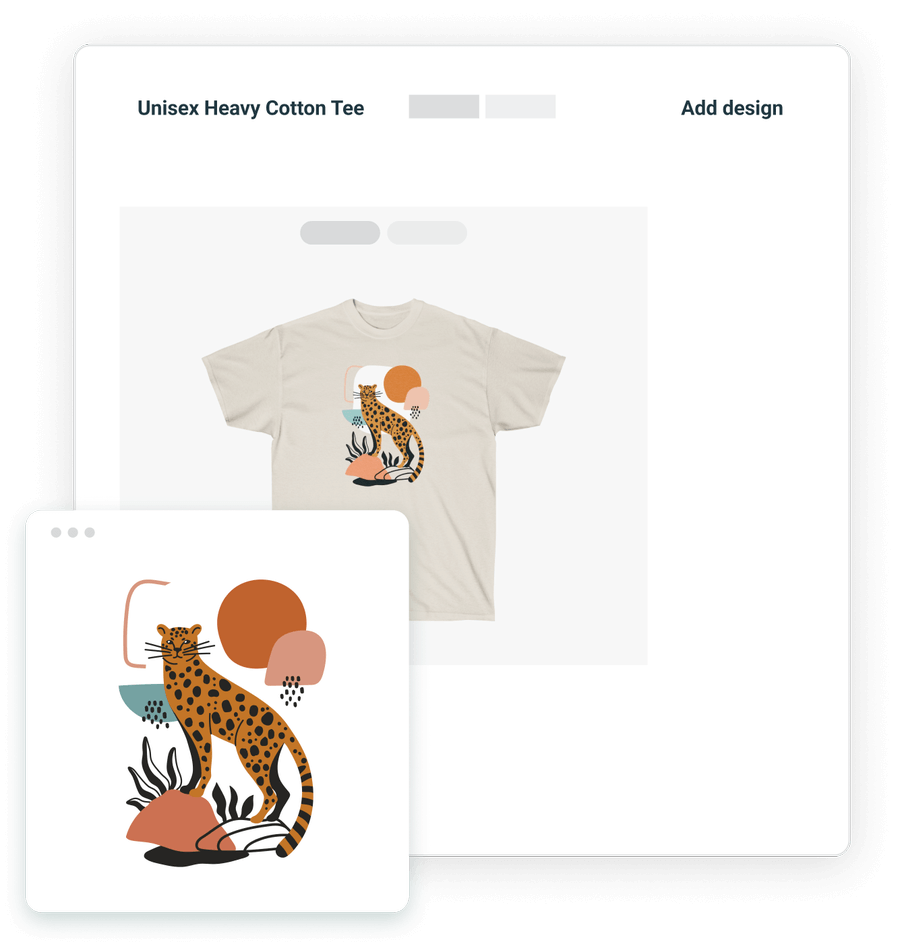 Select a product from our catalog
Choose the desired print provider and press Start designing.
Choose the size and placement of your design to fit the printing area.
Preview to see a realistic product mockup.
Once done designing, save the product and publish it to your desired online platform or marketplace.
Integrate With the Sales Channel of Your Choice
T-shirt printing for Los Angeles and the rest of the world is at your fingertips thanks to our easy integrations with most eCommerce marketplaces and platforms: eBay, Shopify, Etsy, WooCommerce, and others. You can also create a professional custom website using the Printify API.
Here's an example of how to connect your Printify account to Etsy:
T-Shirt Printing, Los Angeles – Why Choose Printify
100% Free and Transparent
Printify is and always will be free to use. T-shirt printing for Los Angeles and beyond is simple and transparent. You set your price, and we charge the amount specified in our catalog. To save up to 20% on every item, check our Premium Subscription.
Printify handles order fulfillment A to Z, so you can focus on expanding your brand. Create your custom merchandise, publish it to your online store, and when you make a sale, Printify will handle the rest.
Printify offers custom merchandise at the best prices. Because we work on a large scale, we keep our prices low, allowing you to earn more profit and grow your business.
We're constantly adding new products to our catalog. Printify has over 850 custom items, from clothing to accessories and home decor goods, for you to personalize and sell. Well-known t-shirt brands like Gildan, Champion, Bella+Canvas, and others that you can adorn with your artwork for stunning end products that will drive profits.
No matter the issue, our 24/7, friendly, professional support team will assist your customers throughout their shopping journey.
With Printify, you do not necessarily need designing skills. Create your own designs or find a professional designer on Fiverr who will do it starting from just $5. You can also take advantage of our Shutterstock image database and create custom apparel with stunning photos.
You can set the prices as high as you like, but keep in mind that the market is saturated, so you want to keep your prices competitive. The general rule of thumb is to add 20% to the catalog price, but you can always go higher, especially if you're paying somebody else for designing services. Here's a great read on how to price your products for maximum success.
Ordering a sample is not only recommended, but it is also necessary. While mockups do look realistic, you want to touch and feel the actual product to see if it needs or even exceeds your expectations. You can use the actual product for marketing purposes – wear your shirt and get asked, "Cool shirt, where did you get it?" In your store, that's where!
Insider trick: consider becoming a Printify premium subscriber, which allows you to save up to 20% on every item. 
Start Selling Custom T-Shirts in Los Angeles With Printify
With Printify, t-shirt printing in Los Angeles and beyond is easy. After signing up and connecting a store, all you need to do is come up with best-selling designs and we, hand in hand with our print providers, will handle the rest. No unsold inventory, no going to the post office to ship your goods, no dealing with possible order issues – that's all on us. 
Start Your T-Shirt Business in LA Today