Free Webinars With Live Q&As
T-Shirt Month is here! Join our webinars with industry experts and learn everything you need to make money with custom tees.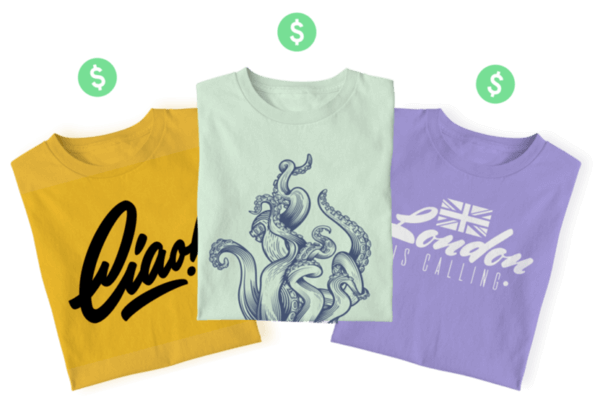 Why Sell T-Shirts With Printify?
Learn Everything You Need During T-Shirt Month
Join our webinars to learn all the steps you need to profit with t-shirts. Selection, design, sales – we'll cover it all.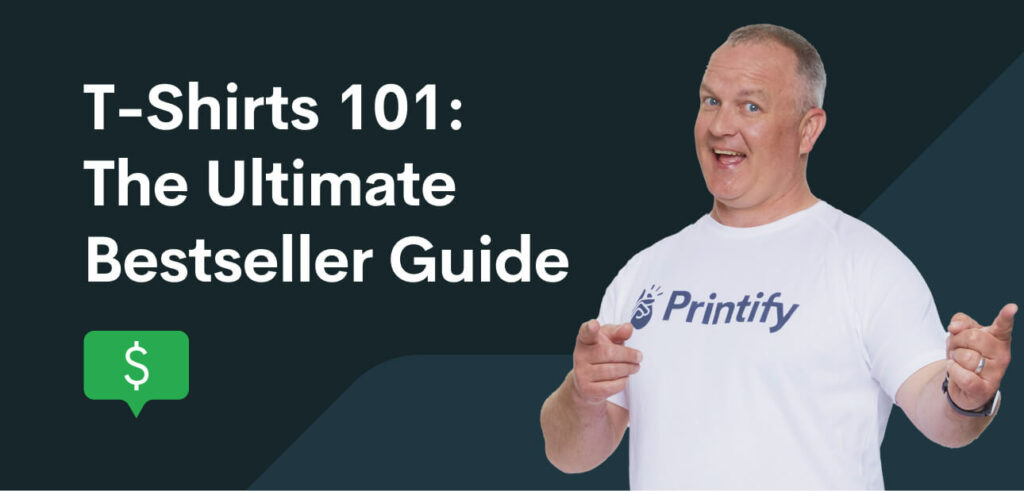 Thinking about selling t-shirts but not sure where to start? Wondering if you could be selling more? We got you covered. Tune in to our upcoming webinar to find out what makes tees the hottest print-on-demand product and why Printify is THE choice for every new t-shirt brand.
We'll give you a detailed overview of Printify's t-shirt offering – from best-selling t-shirt models and the most popular styles to various fabric nuances and print features. You'll also get to ask your questions live and win awesome Printify prizes.
Don't miss out. Consider this the first step on your journey to building a custom t-shirt empire.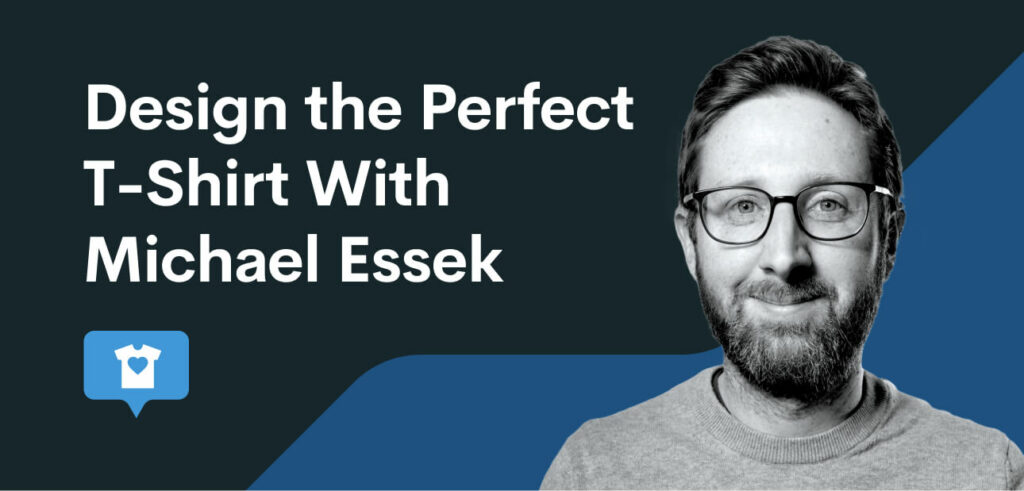 Looking for design inspiration? Trying to figure out what design elements to use on your tees?
We'll teach you everything you need to create your next best-selling t-shirt design.
Tune in to our free webinar with T-Shirt Expert and Designer, Michael Essek, to learn the ins and outs of designing a profitable t-shirt.
Michael will cover the fundamentals of effective design and provide a ton of tips for your own t-shirt visuals. He'll also tell you all about designing tees for specific niches, go over various text-based and graphic designs, and show you the design tools that work.
Join the webinar and get the boost your t-shirt business needs.
Ask all your questions live and get a chance to win Printify prizes.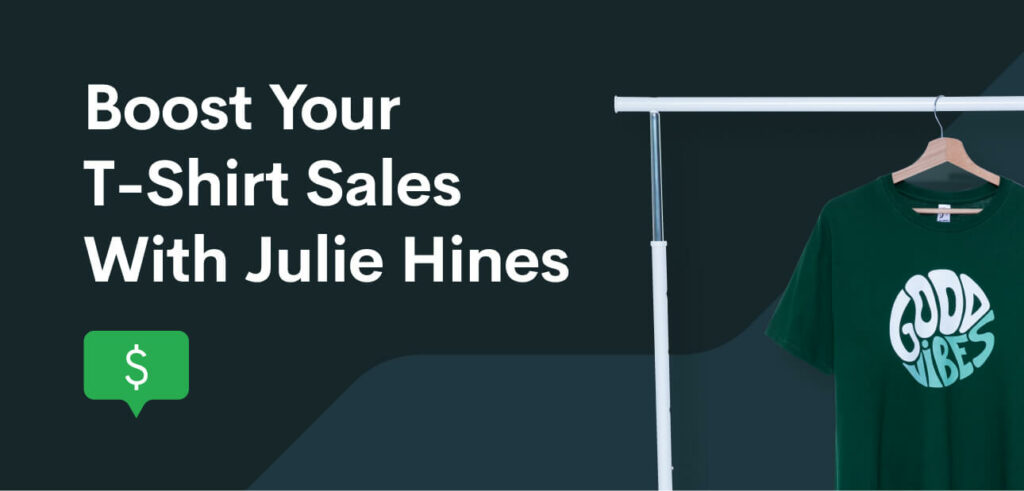 Do you feel like you could be getting more sales from your custom t-shirts?
Guess what? You can, and we'll teach you how.
Tune in to our upcoming webinar with eCommerce Pro and Successful T-Shirt Seller, Julie Hines, to learn all the steps you need to grow your online t-shirt business.
Julie will tell you about her beginnings in Print on Demand and highlight the main factors that helped her create a successful t-shirt business.
She'll provide you with valuable tips on t-shirt pricing, creating product listings, and spotting the hottest trends. You'll get a chance to learn about the day-to-day operations of a highly successful eCommerce merchant so that you can replicate her success on your own.
You don't want to miss this. Tune in to get all of your questions answered live.
Sign Up and Start Making Money With T-Shirts