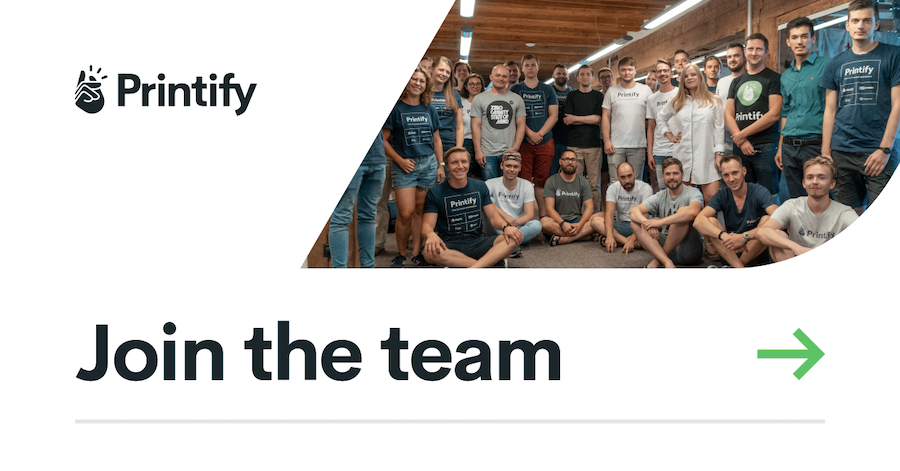 Printify is a high-growth, print-on-demand platform that connects e-commerce merchants and print-on-demand manufacturers. We work in a fast-paced and ever-developing industry with endless growth opportunities.
As a Data Scientist at Printify, you'll use machine learning to solve business problems. The application of advanced analytical methods will help teams forecast and predict incoming developments. This initiative entails close collaboration with Product Managers, Analysts, Engineers, and the rest of the data team.
Translate business problems into data problems and solutions
Implement various machine learning solutions to solve Printify's business problems
Research business processes to propose solutions, optimizations, or other improvements
Monitor and improve existing machine learning processes
Stay current with the latest trends and technologies in machine learning
Strong written & verbal English communication skills
1.5+ years of experience in a data scientist position
3+ years of experience in data related position is a plus
Previous experience in deploying machine learning models in production environment
Previous on-hands experience with Python, Git, SQL
Previous on-hands experience with Apache Airflow is a plus
Previous on-hands experience with unit-testing or any automated testing is a plus
Degree in Mathematics, Computer Science, Physics or a similar field
Stock options so you own a part of Printify
Career development opportunities – mentorship, internal meetups & hackathons
Learning budget as a % of your annual salary
Flexible work schedule, start your workday between 7AM and 11AM
Option to work remotely
Health insurance to support your well-being (in Latvia and Estonia)
Modern & ergonomic office space in Printify House in Riga
Access to gym in Printify House
Free food in Printify House: breakfast, snacks, and Friday lunch
We offer international relocation support for international candidates who wish to work in Riga. Printify covers relocation costs, helps with immigration processes, housing and more.
Printifyers come from more than 20 countries
Our team has grown to more than 400 team members (and growing!)
We are the 15th America's fastest-growing company in 2020 (Financial Times)
Join Printify as Data Scientist