5 Things to Consider When Choosing a Print Provider
Before selecting a print partner, it is crucial to decide after anticipating the print providers' potential issues. With print on demand, the printing process is automated, and the custom material is provided, so you are already miles ahead of someone starting their own printing business from scratch. However, other underlying aspects that are crucial to the business need to be mitigated. These may include, among other issues, fulfillment times, shipping costs, and the print location's proximity to your customers. If you pick the right print provider, they will help solve a lot of these issues instantaneously.
Below Are 5 Essential Criteria to Consider Before You Settle On the Print Provider You Want to Partner With for Your Business.
1. Consider Their Price and Location


Location. Location. Location. This saying is as relevant to online businesses as it is to a brick and mortar. With online companies, the difference is the location that matters is that of your print provider compared to where your customer is based. An ideal scenario is when your print provider's site is closer to your customer, minimizing the shipping times of products and cutting on shipping costs. This will not only be good for your prices per order, but in a world where instant gratification is desperately sought after, your products will be delivered with shorter delivery times, which your customers will love.
Pricing is also one of the critical characteristics of a good print provider or print on demand company. Printify print providers have a variety of base prices, and since they are based in different locations, their fulfillment costs are not the same across the board. Therefore, it is essential to pick one based on your preferred region and where you intend to sell your products. These will dictate the base price and shipping costs considered when selecting your print on demand company.
A print provider's capacity can also help you expand your customer base. If a print provider has printing facilities in different locations, it allows you to expand your customer base without a worry. You also want to make sure that the print provider you choose can print the products you require. Depending on the print provider, they could print a range of products from different printing facilities and deliver them across a country or continent. That gives you the freedom to diversify your product range and cater to different markets. Just make sure all the print provider facilities deliver what you need in a short timeframe and are within your budget.
2. Consider Their Availability and Customer Service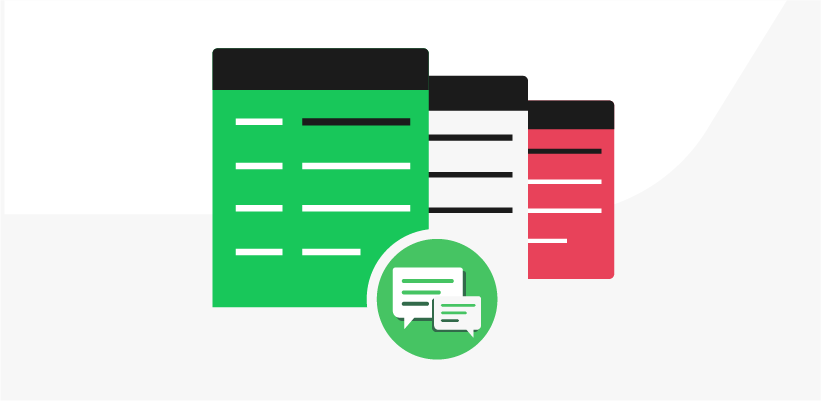 Customer service is a good indicator of how easy it will be to run your company. If your business partners are always available and willing to help, it'll be comfortable and even pleasant to deal with them even when issues arise. Print providers perform a crucial role in a print on demand online business. It is therefore imperative to know that they can be reached and are willing to help. You want to choose a print provider that can communicate effectively and listen to your requirements and concerns and respond with the level of urgency you need for the business. Traditionally, companies that offer services on a factory level are not known to be easy to reach. And naturally, you would have to do your research to find out how difficult it would be to deal with a print provider.
But with Printify, you don't have to research at all. We have a dedicated customer service team available to you at all times. By getting on the Printify platform, we become the bridge between you and your print provider. If you would like to contact your print provider, you can quickly reach out to us, and we will mitigate any issues for you. Excellent communication will go a long way, as they will take the time to understand your needs and work with you to accomplish these.
Part of offering you a professional service would mean keeping you informed of any changes throughout your experience. Printify also keeps you updated on any ongoing updates, emergencies, or situations that arise that may affect your business. We announce any new arrivals and update you on any new products in the catalog.  This means communication is easy, and the print provider you deal with is responsive and helpful. We are willing to go the extra mile to ensure that your print job is completed correctly and to a high standard.
What Matters the Most to a Customer Is the End-Product They Get From Your Store.
The quality of both the item delivered and the print quality of your custom design can be what determines the success or failure of a business. By partnering with a good print provider, you will be ensuring that the quality of the products you are delivering to your customer is top-notch. That is why it is essential to check the quality of work a print provider has before partnering with them. It is also good to see other merchant reviews to see how consistent the quality of the products delivered stands up over time. To check for physical quality, you can opt to do this by ordering a product sample. 
The sample you receive will be what your customer will be buying from you. This means that if what you receive is good quality and the printing is also very vivid, the colors are just right, and the print quality is high, then your customers will be receiving good quality products from your brand. However, if your sample has issues, the final product shipped to your customer will likely have issues. Getting physical samples is crucial in establishing a good print on demand brand.
You may also want to dig further into your chosen print provider to see if they are updated and current in printing processes, methods, and trends. If a print provider invests in the latest and leading print technology, it's good to indicate that your product will be finished to a higher quality. Print providers with modern technology and advanced digital printing presses provide unparalleled clarity, precision, and quality print consistently, which guarantees that you will be receiving a highly professional print output for your products every time. The quality of printed material can reflect the quality of your products or services. You want it to have a lasting impression and for it to be of a high-quality finish.
4. Make Sure They Are Reliable
We live in a world of free and instant, so it's only fair that customers are drawn to free shipping and fast delivery times. Every print provider has an estimated shipping time they have calculated, and sure it should be enough to ship your products to your destination. However, shipping times shifts between seasons can occur, and delivery delays may happen. But that's understandable only if you're sure that your print provider is proactive. This means if delays happen, they are unavoidable and your customer won't feel slighted in the least.  It is vital to ensure that your print provider delivers your products on time consistently and that minor delays that can be avoided do not occur.  We have shipping time estimated displayed for each print provider on our platform. We also are quick to communicate any issues regarding this so you can inform your customer. When picking a print provider, be mindful of your customers' strict deadlines, as those may make it harder to meet. Also, check if the print provider you choose has any guarantees or promises to reinforce its reliability.
5. Find Out What Other Sellers Feel About Them
Print providers have to invest a lot of money into their facilities and printing technology. They also need to be able to fulfill your products on time. The only way to check how good a professional is is to check their reputation. A good print provider is one that has been in business for a significant amount of time. They don't have to be a legacy brand, but they need to be established enough to partner with your business. That way, they will be familiar with the industry and have more experience and expertise. A reputable print provider will also be careful not to tarnish their reputation with any of their customers. They most likely will do a final check on the print work before and after it goes to production to ensure they retain their high-quality standards.
Other sellers' reviews are a good indicator of how good a print provider is. Available data can also be an excellent way to determine the credibility and trustworthiness of a print provider. You can choose to check reviews on sites and forums, and social media, such as Facebook, Reddit, or Youtube. You also get the rating based on accumulated data for each print provider on Printify.
Printify's print provider Ranking is based on print provider data from all of our print providers. The data is based on the Product Reprint Ratio (the number of reprints they've had), the Delayed Production Time Ratio (a Print Provider's time to fulfill an order), their engagement with merchants, and of course, merchant Reviews. A combined score is calculated based on the data, and an overall score of 1-to-10 is awarded to each print provider. This score is displayed next to the print provider's name on every product so you can quickly determine which one is the best for that particular product.