Transparency and Gradients
Please avoid gradients to transparency in your designs, if you are designing for DTG products.
The gradient shown below would not be possible to print in DTG. The transparent area would be filled with white underbase to ensure colors are as bright and vivid as possible.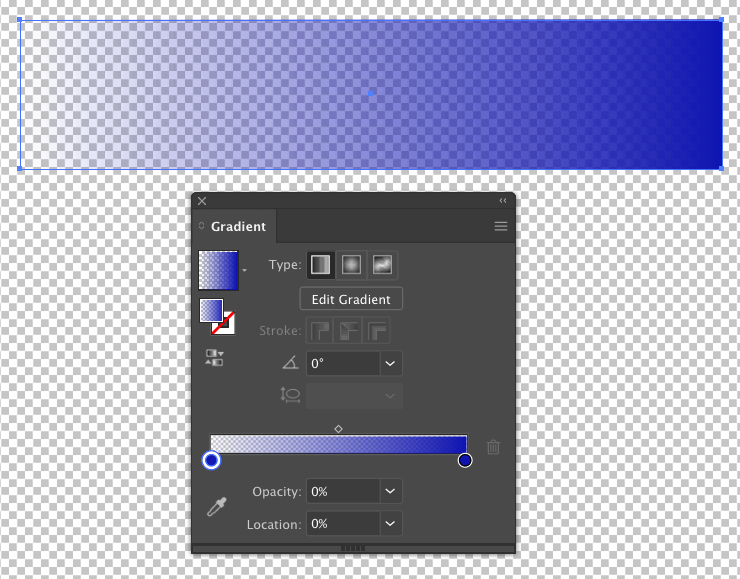 However, this works great if you are designing on products that are printed using the sublimation method!
---
What is Underbase?

All DTG garments have a white underbase applied to them, except on white garments. This underbase is what your design is printed on. Underbase allows your colors to come through vibrant and with detail. The underbase will complicate gradients and while a gradient might look great on a white garment, it won't come out great on a black garment.

Custom Brushes and Textures

These are typically problematic and are likely where the issues with DTG printers and gradients come from. The nature of the fabric and the paper you might have printed on before is different. The dots tend to spread a bit more on DTG garments than on high-quality paper used in art prints.