DTG Specifics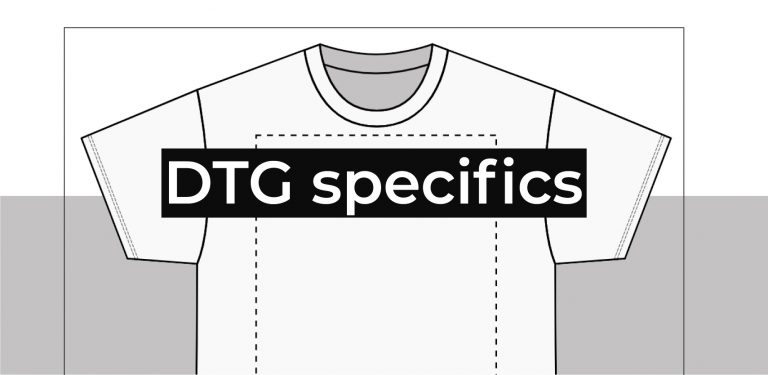 DTG printing is similar to printing a document. A high-quality digital image is printed directly onto a shirt.
The colors are similar to the CMYK color profile that is found on a traditional document printer. This is a great way to print in small quantities. The details will also be higher than screen printing methods, and the images sharper.
The color of a material plays a role in how designs appear on final products. Using the example of an identical design printed on two different products (one thin and one thick), the thinner material will absorb the ink a bit better. So, the thicker variation will have a more prominent layer of paint – this helps the design stand out.
DTG Garments require no setup and can be printed almost immediately, unlike other traditional printing methods, such as screen printing. This is a huge advantage, as small orders can be created and shipped almost immediately.
DTG prints look as good or even better than other printing processes, such as screen printing. This means you get high-quality products at low prices.
DTG allows the printing of extremely detailed images, and that's one of many reasons it's been chosen by so many designers and creatives, sparking something of a revolution within the printing and merchandise industries. Just make sure to follow our recommendations on file size and colors, and create with ease.
Do You Know Product Designing? Check. Move On to the Product Creation and We'll Drop More POD Knowledge Bombs in Our Blog.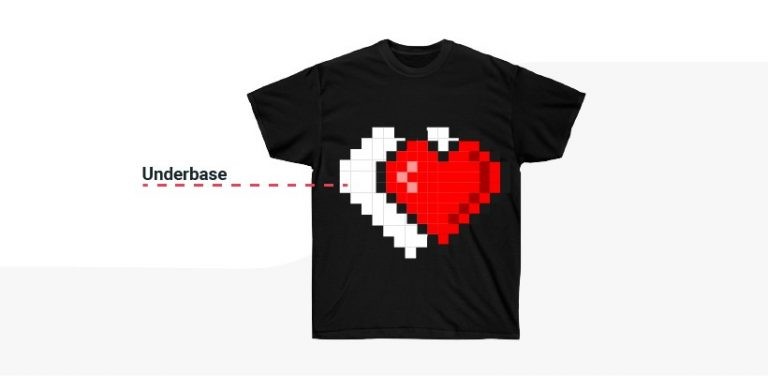 All DTG garments have a white under base applied to them, except on white garments. This under base is what your design is printed on. An under base allows your colors to come through vibrant and with detail. The under base will complicate gradients and while a gradient might look great on a white garment, it won't come out great on a black garment.
Create Your Own Merch for Free!