Print File Sizing
There's nothing worse than building the perfect design, then seeing an error message when trying to put that design on a product. This is what we mean by file size. It's the quality of a design; its ability to be enlarged, translated, or printed without losing quality.
The recommended print size of a product is the entire print area.
Prepare the design in the exact same size. Then you can scale – if you'd like.
Be aware of the pixel size next to the upload button. Random pictures from the internet can be problematic. So, while you're in the mockup generator, please consider following the given print file requirements.
For example, here are the print area sizes on our popular Unisex Jersey Short Sleeve Tee.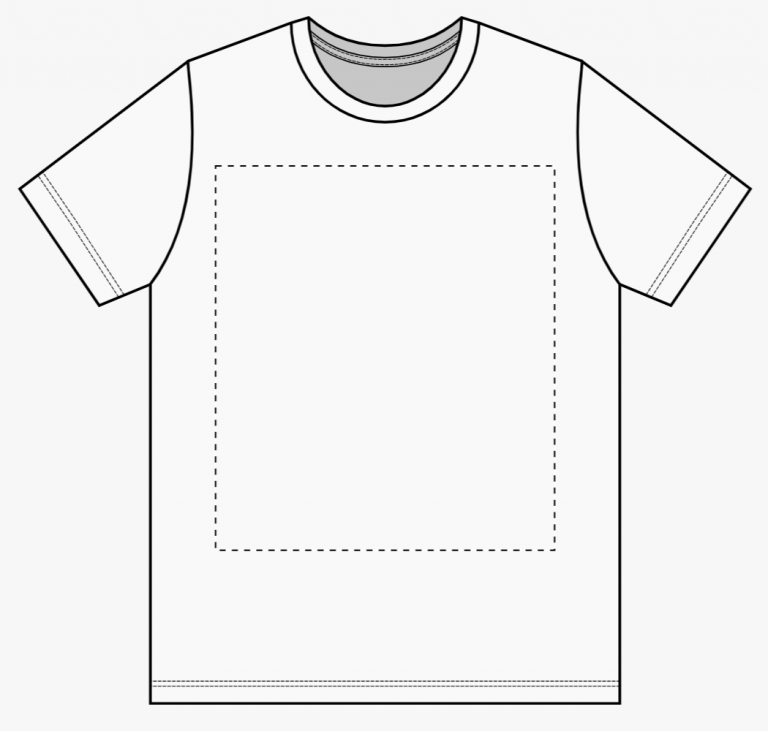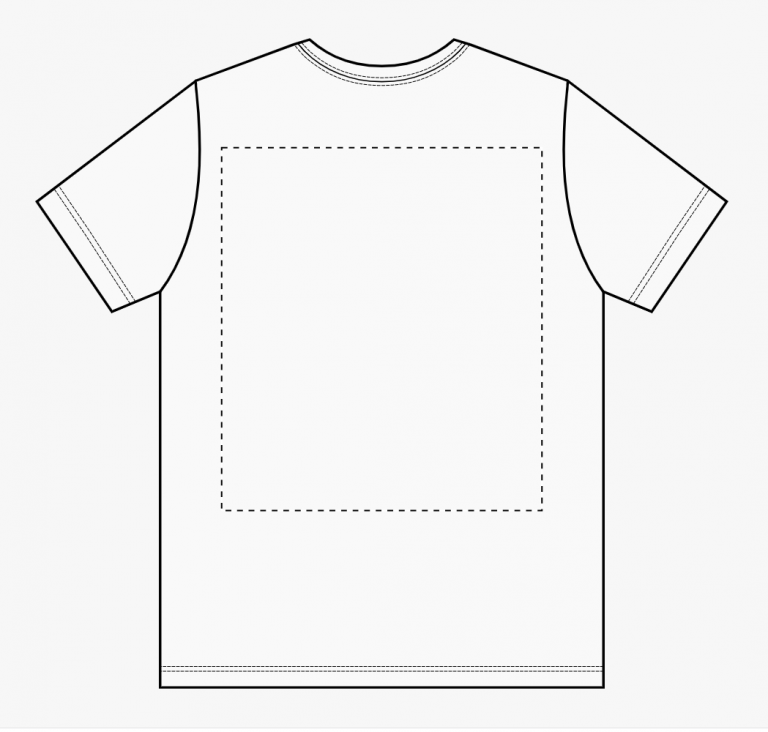 *3600 × 4800 pixels (the equivalent of 12" × 16" at 300 dpi) is the largest possible print size for DTG garments and is based on the print pallet size used in the large DTG printers. Any artwork larger than the print area will be cut to size, which is shown on the product generator.
This mission-critical component of POD is dependent on the dimensions of a particular design. So, when any design is smaller, there will be a lesser overall resolution on the final product.
Fortunately here, the mockup generator has a nifty little advice column on the right (near where you upload designs).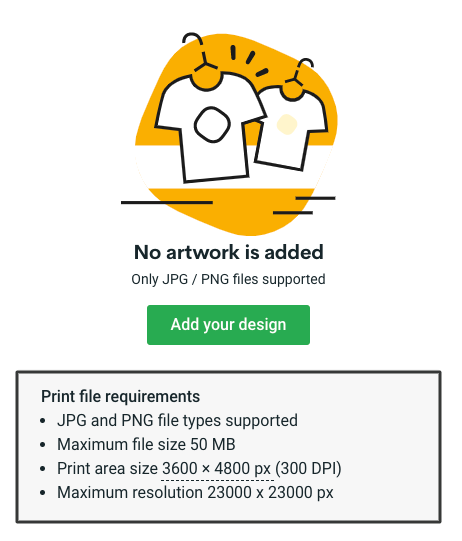 While it's always better to start with a high-resolution design, various software can be used to improve things. It's worth mentioning that these don't have to be expensive (like Adobe Photoshop).
Here are three solid alternates for giving a design a boost:
When a design is created via software, you won't have a problem resizing (rescaling) a design within that program. However, please make sure to export a large image file so that design has some room to stretch or resize relative to POD products while staying consistent.
Print Area – L Sleeve, R Sleeve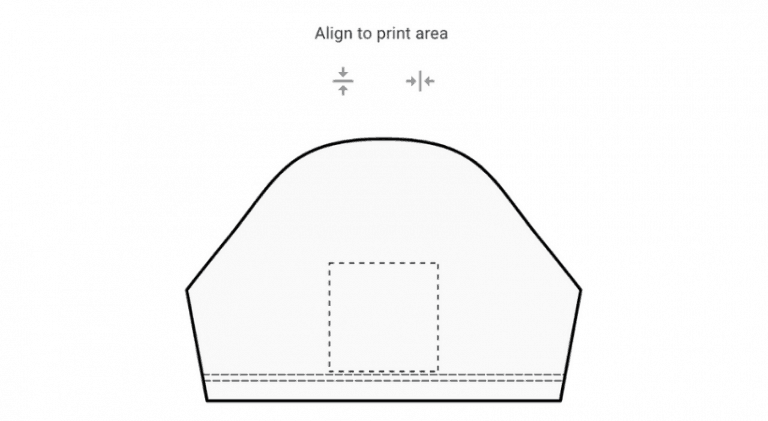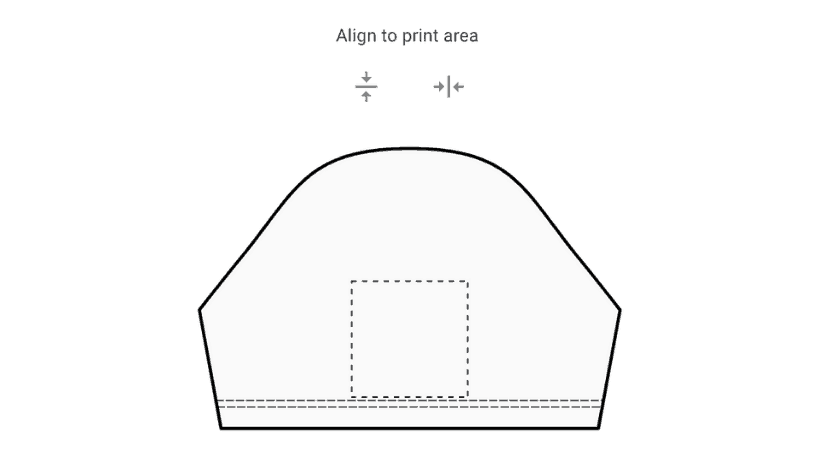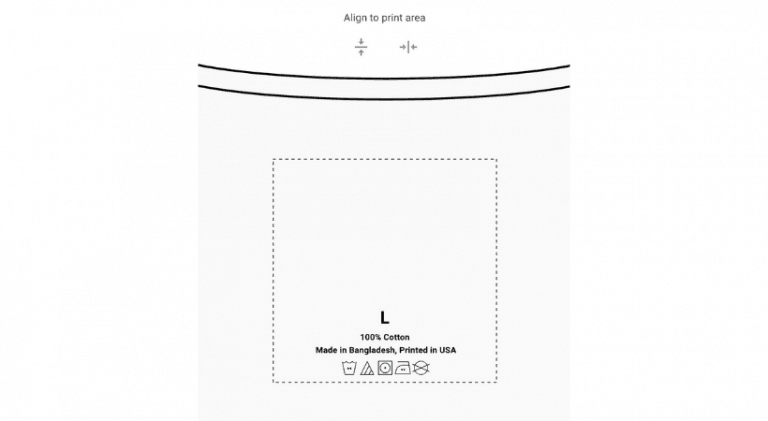 If you do not want prints to be printed over a garment's zipper, please avoid that space. The printable area starts two inches down from the collar (in most cases).
Product Sizes on a Mockup Generator
Our product generator shows the L apparel size and allows you to place the design on that size only.
We scale down the design automatically for smaller apparel sizes (with some exceptions), but it will not be scaled up for sizes larger than L.

For Example,
Our mockup generator shows a size L, but your design location can change when a smaller size is ordered. For this reason, avoid placing the design on or near zippers, pockets, or other places where a cutoff might occur when a smaller size is ordered.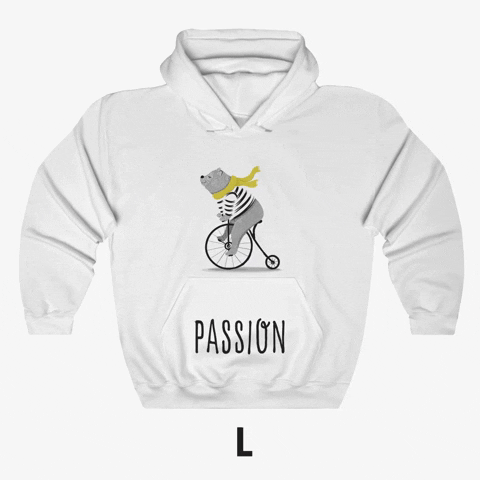 Photoshop and Illustrator
Here are the settings panels for starting a new file in Photoshop and Illustrator.
Be sure to check the print area size for each product in the product generator beforehand and enter the appropriate sizes in the width and height fields.