Products to Put Your Merchandise On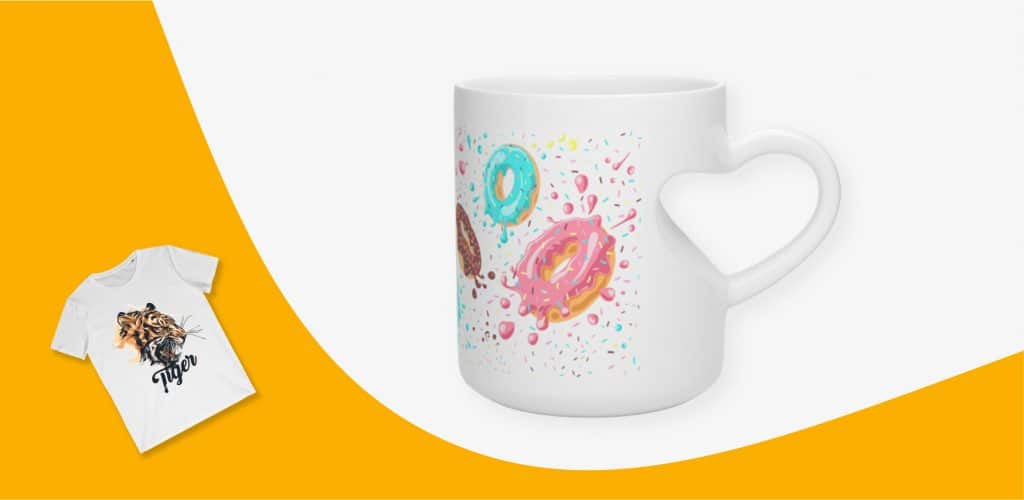 While there are hundreds of products to choose from when you're just starting with your merch empire, the most useful and most popular are the place to begin. Now that you've got your store all up and running, the next step is to think about the type of products you're going to sell. Luckily, we've compiled a list of the most popular product types for you already. These are the most popular items to start with, so consider whether or not your brand can put these to good use in your store.

If you're looking for the number one seller across all stores and industries, then look no further than the unisex heavy cotton tee. It comes in many flavors, with color and sizes combinations totaling in the hundreds, we're certain that this is one of the best places for you to start. After all – thousands of store owners selling tens of thousands of shirts every day

The second best seller is our Unisex Jersey Short Sleeved Tee. One reason is because of its large number of color combinations and the availability of a wide range of sizes. Another is the cost, it's a relatively inexpensive solution for shop owners looking to get started with their sales. It's still a great fitting, cut and sewn shirt, but the fabric is a bit lighter than the heavy cotton tee. Because it's 100% cotton, it's also a very popular choice for consumers. We recommend that you give it a serious look over if you're deciding what to put your designs on when you first start up your store.

The coffee mug. Simple, basic, and popular! This is a great addition to your collection if you're putting clever or witty graphics onto your merch. It's also the perfect way to spread a message or to give as a funny gift to colleagues. It's no wonder is so popular, and it's a wonderful addition to your store and your bottom line if you use it correctly!

Ever see a fun pair of socks on someone and think, I can't believe they made that? Well, believe it, because socks are big business! Our all-over-print or sublimation socks are also an extremely popular item. Versatile and cute, they're a comfy way to showcase playful, active designs. If your brand is all about fun, active and playful messaging, this is a great product for you.

The classic hooded sweatshirt perfect for warming up on cool nights, and also a fantastic addition to any merch store. This is one of our most popular selling products, and with good reason, it's a wardrobe staple for nearly everyone! Your design can fit in the front center, back, or along the sleeves. It's a versatile garment for almost any type of store, catalog or influencer marketer. We recommend taking a look at this for your store!

Selling Summary
We've given you some information on how to sell the most popular products that are being sold on our platform. Tees, magnets, and hooded sweatshirts are by far the most popular and are likely to remain so. Make sure you put these hot selling, classic items in your store's collection to be as successful with your merch journey as possible!