Hire a Professional Graphic Designer or Agency.
Since it's original inception in 2009, the company that would become Spotlight Marketing Solutions, LLC has completed hundreds, if not thousands of individual projects, assets and deliverables for clients. Everything from website design to entire brand creation, e-commerce shop setup and social media content management has fallen under the company's support umbrella. 
I have more than 7 years experience working as a graphic designer for various agencies. I have worked on designing print materials, visual identities, and concepts for logos.
Working as a freelance illustrator for last 8 years. I was working with businesses, private clients and agencies. Making illustrations for branding, products, books, magazines and much more.
A professional pixel pusher and logo enhancer, aka graphic designer for 7 years. Have experience both on a freelance basis and also for multiple design agencies. Throughout the years I have helped to create design and animations for websites, social media campaigns, and logos that are still relevant today.
I am a freelance illustrator and painter with 8 years experience working on a freelance basis. I have developed my own brand where I create designs for postcards and prints, and different type of products.
I am a graphic designer with 5-year experience. I have worked with concept campaigns as a creative director, multiple visual identities and print materials. Right now working at Madara Cosmetics as a graphic designer and as a freelancer. 
I am an illustraror with 6 years experience, working both on a freelance basis and I also worked for a few startups and international ad agencies, like DDB and TBWA.
Join Our Experts Program!
Supply information about your expertise using the contact form, we will review it and get back you. We look forward to hearing from you!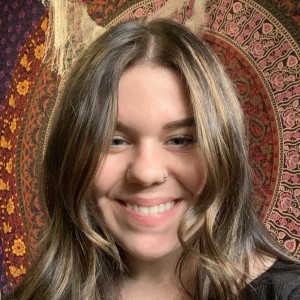 Starting at USD 250 per design
I've assisted many clients who were looking to start a business. I provided these clients with logos and other important aspects they needed for a successful start when opening their business.