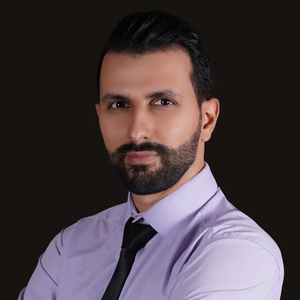 Storefront Set-up (WooCommerce)
We have several years of experience in creating eCommerce websites for clients operating in print-on-demand and other industries. Using our knowledge and our partner's great graphic skills (husseindeeb.com), we can create the perfect WooCommerce website for you. We will make sure you have a fully working print-on-demand WooCommerce website and will take care of everything related to it, including domain setup, hosting, design, WooCommerce configuration, Printify API, and payment gateways, Facebook Pixel, Google Analytics, Facebook store sync, SEO, etc. We do offer affordable prices as we understand entrepreneurs nowadays need to have a presence on the web to increase revenue.
Includes: A comprehensive review of your current setup, followed by 5 actionable tips to help you improve it.
Price: USD 150
Includes: An in-depth look at your ecommerce website and any problems it may have. Our report would include recommendations for resolving these issues.
Price: USD 150
Includes: Logo, Domain, Hosting, Website Design, SEO, Analytics, Emails, Backups, Support, Product Sync (Google, Facebook).
Price: From USD 800
Dprime Solutions demonstrated a remarkable level of expertise, efficiency, and responsiveness. Their dedication to addressing even the smallest details of my request was truly outstanding. I am immensely grateful for their exceptional service. Thank you immensely for your assistance!
I want to say thank you so much Dprime for creating my website. I had the pleasure of working with Dprime, who created a website for my business. I cannot express how impressed I am with the level of professionalism and expertise demonstrated throughout the entire process. Dprime was attentive to every detail and always available to answer any questions I had. I highly recommend Dprime, the level of professionalism, expertise and dedication.
Dprime did a great job on my web site store .They were a pleasure to work with always answered my questions and made me feel very comfortable.their work is great all my friends and family have given thumbs up.I surely will be using them again.Great job and great people.
Write Your Thoughts About Working With Dprime Solutions!
Join Our Experts Program!
Supply information about your expertise using the contact form, we will review it and get back you. We look forward to hearing from you!