Custom watches are undeniably one of the most cherished personality pieces. They don't just tell time, they tell you of the person behind the watch. Whether worn on the wrist or hang to the wall, there's nothing as personal as a custom watch.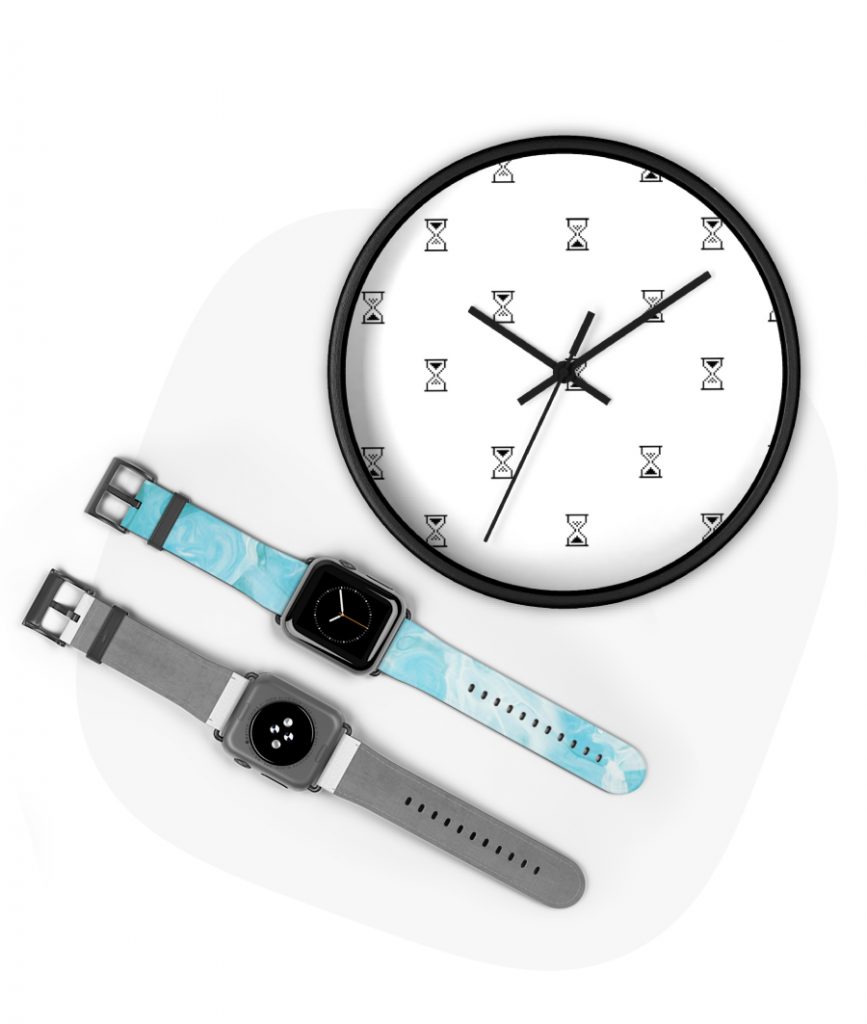 3 reasons to sell custom watches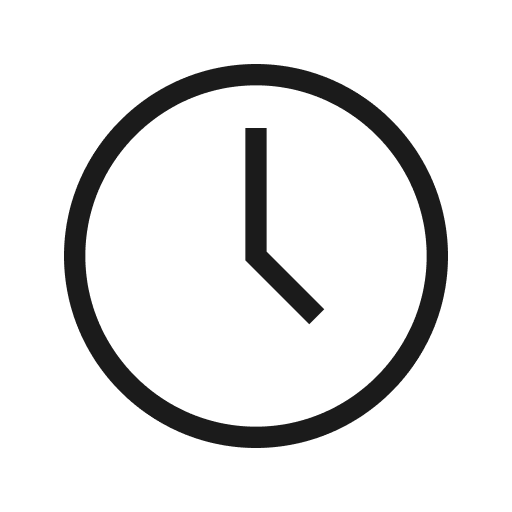 Despite many innovations that tell time, watches continue to remain on high demand, proving their longevity.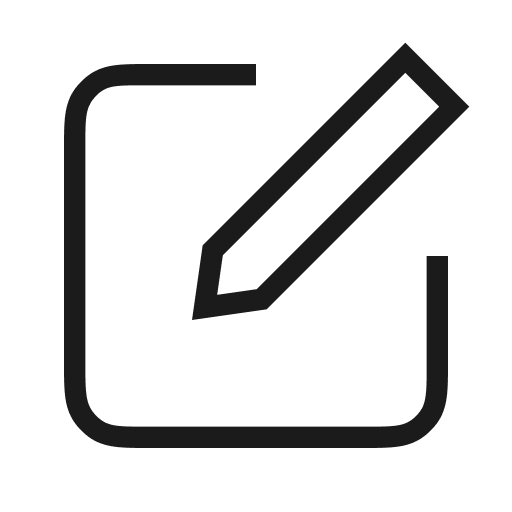 Print on demand provides custom watch bands and wall clocks with no minimum order required. You can also sell them through Print providers across the USA and China.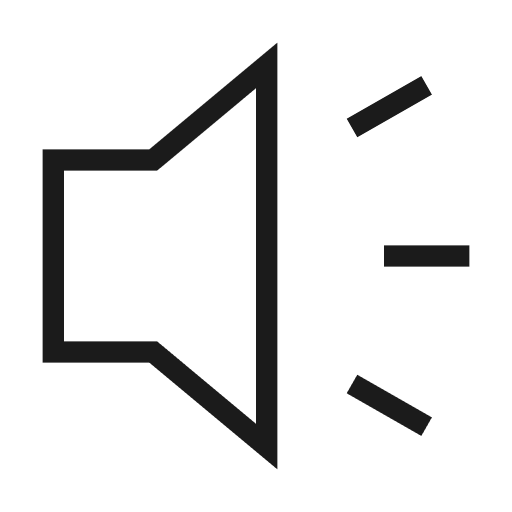 Designing custom watches while following trends is easy, meaning you can sell them throughout the year which can result in bigger profit margins.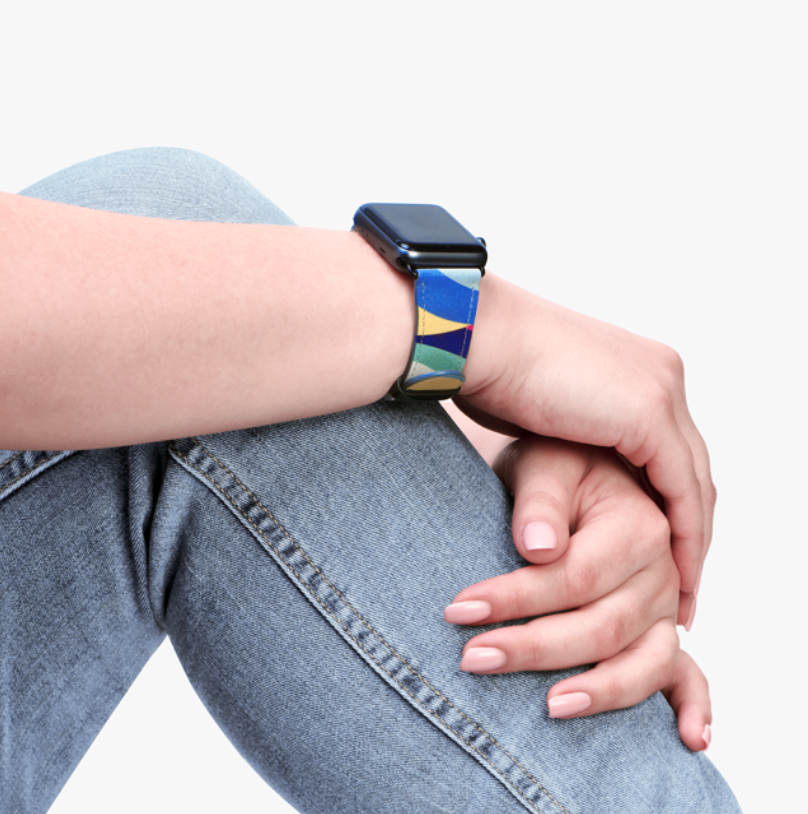 Custom watches as personality pieces today
A strong first impression is important. One that is uniquely you is refreshing. Over the years, we have relied on our clothes, hairstyles, and even the way we walk to speak for us. But the one item that has stood the test of time is the watch. Custom watches are a powerful tool that not only provides the wearer with the ability to tell time, it also communicates a personal sense of style. Custom watches become an extension of our personality. 
Despite many innovations that may in one way or rather prove the watches redundant, the watch has prevailed. Now, they do more than tell time, they are our calendars, our messengers, and our health checkers. It is only fit to change the way they speak for us. That is why it is imperative that no matter what watch you wear, you're making a statement about who you are and what's important to you.
The best custom watches to sell on your store
Our custom watch straps are not only comfortable and durable, they are also vegan and eco-friendly. Made of high quality, animal-friendly 100% Faux Leather, these custom watch bands are fully printable on one side. The bands are thick for comfortable cushioning and wearability and are wide enough to showcase just enough design to fit a wide selection of smartwatches. They are suitable for Apple Watch Series 1, 2, 3, 4 and 5 devices.
From vintage floral to minimal modern, add the ultimate personality statement with custom watches. These high quality, animal-friendly, faux leather watch straps are the extra missing punch to flirty outfits on a night out, or a statement piece to the calm and collected personality in the boardroom. For any personality and every occasion, you can never go wrong with the right custom watch.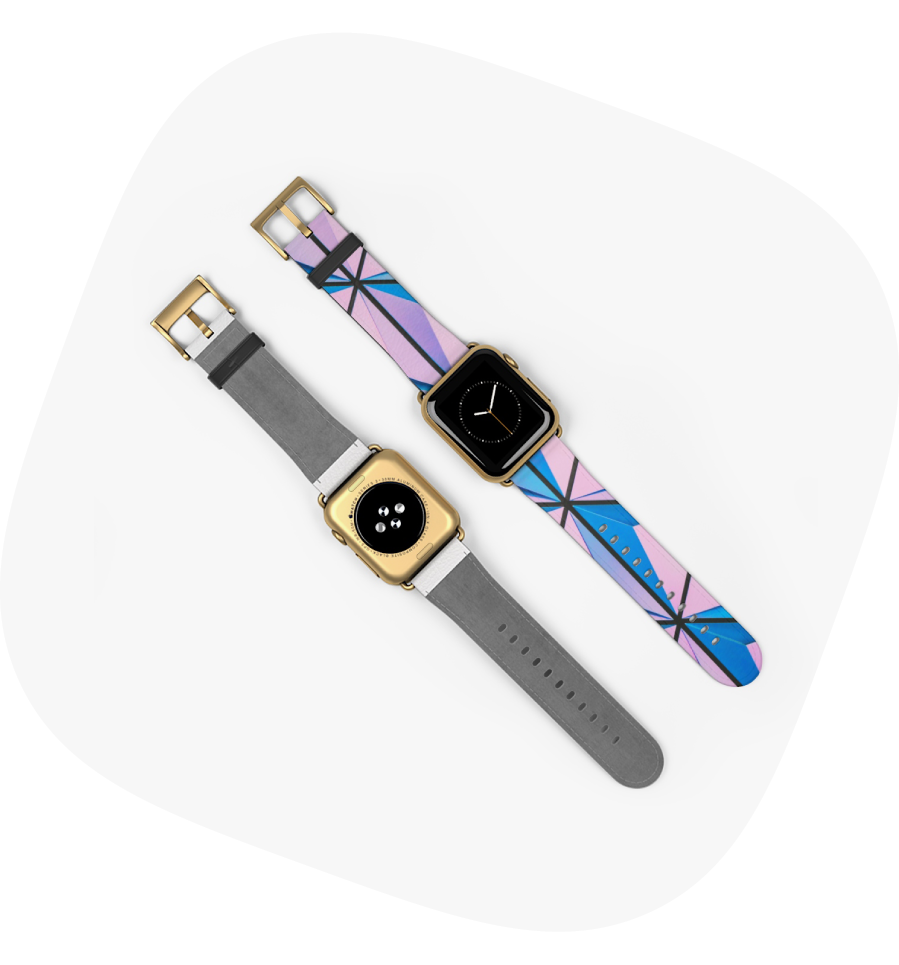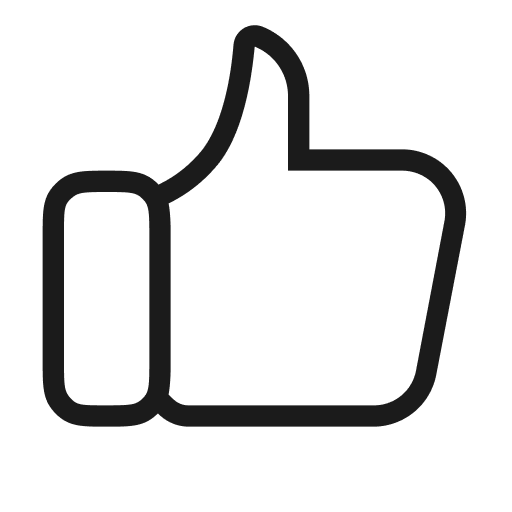 Made of high quality, animal-friendly 100% Faux Leather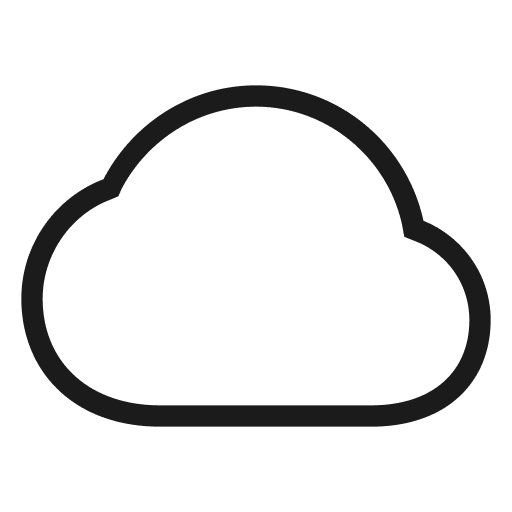 2.1cm wide and 0.2cm thick for a slim but comfortable wear

Suitable for Apple Watch Series 1, 2, 3, 4 and 5 devices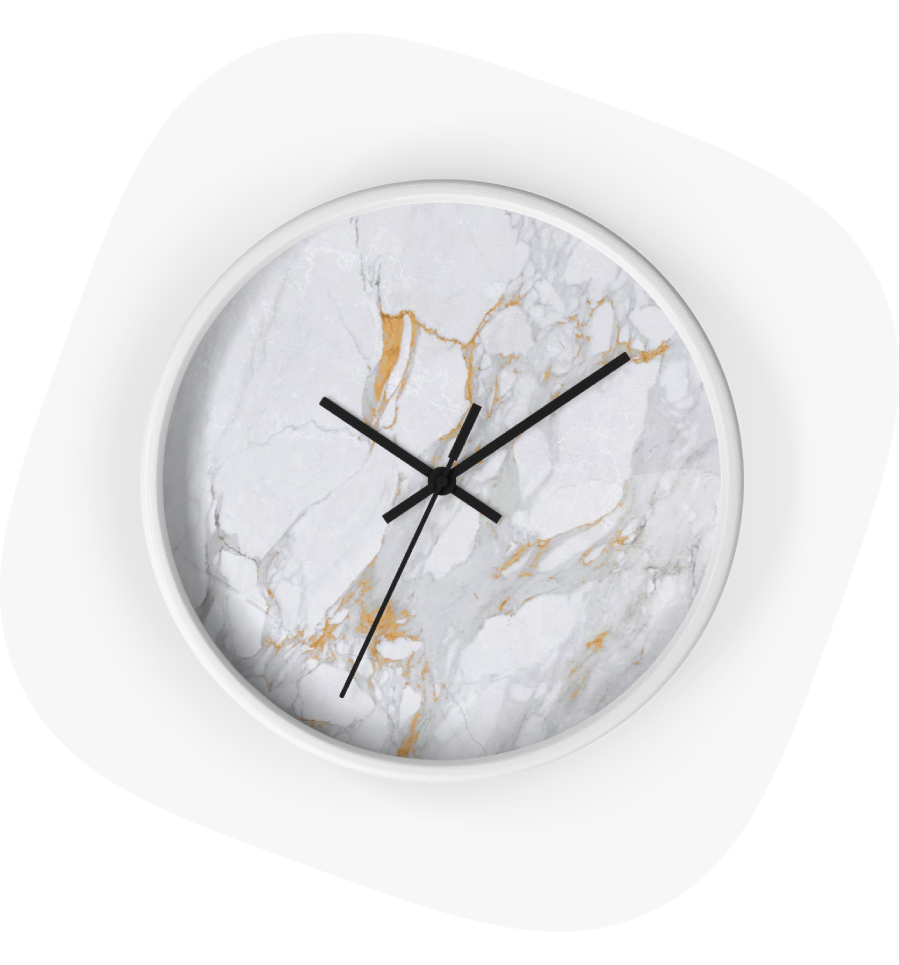 Design a beautiful custom watch and apply it to these awesome custom wall clocks available on Printify. They come in natural wood, black and white frame colors to match any interior design choice. They feature a sturdy wooden frame, have a Plexiglass face and a pre-installed hook on the back for easy mounting. They are great for indoor use and only require one AA battery.
Add an exciting and practical accent in any room with this unique high-quality Wall Clock that serves as a statement piece. With the latest printing techniques, your custom wall clocks will have beautiful images with bright and intense colors. The wall clock has always lived among the art on the wall, it is time to make them become part of the art with custom watches. Do not underestimate the potential of a well-placed cat face on a wall clock.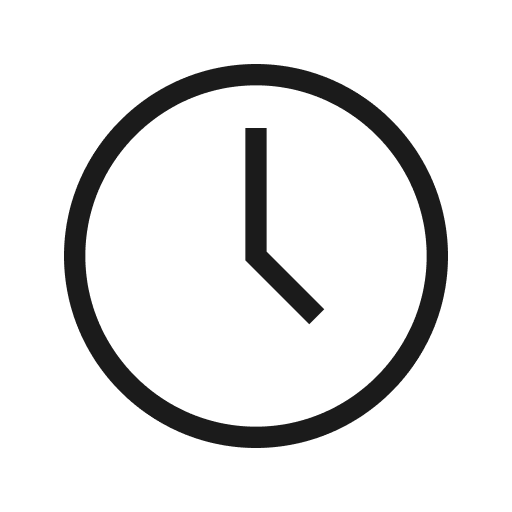 Come in natural wood, black and white frame colors

Feature a sturdy wooden frame and a Plexiglass face

Have a pre-installed hook on the back
5 frequently asked questions about selling custom watches
Design ideas for custom watches: Strap and Wall clocks
Before you figure out how to sell a custom watch, we have to first know how to design it. The trick to making a profitable business is to make sure your designs resonate effectively with your target audience. Just in case you need a push in the right direction, here are a few design topics and ideas that may grab people's attention.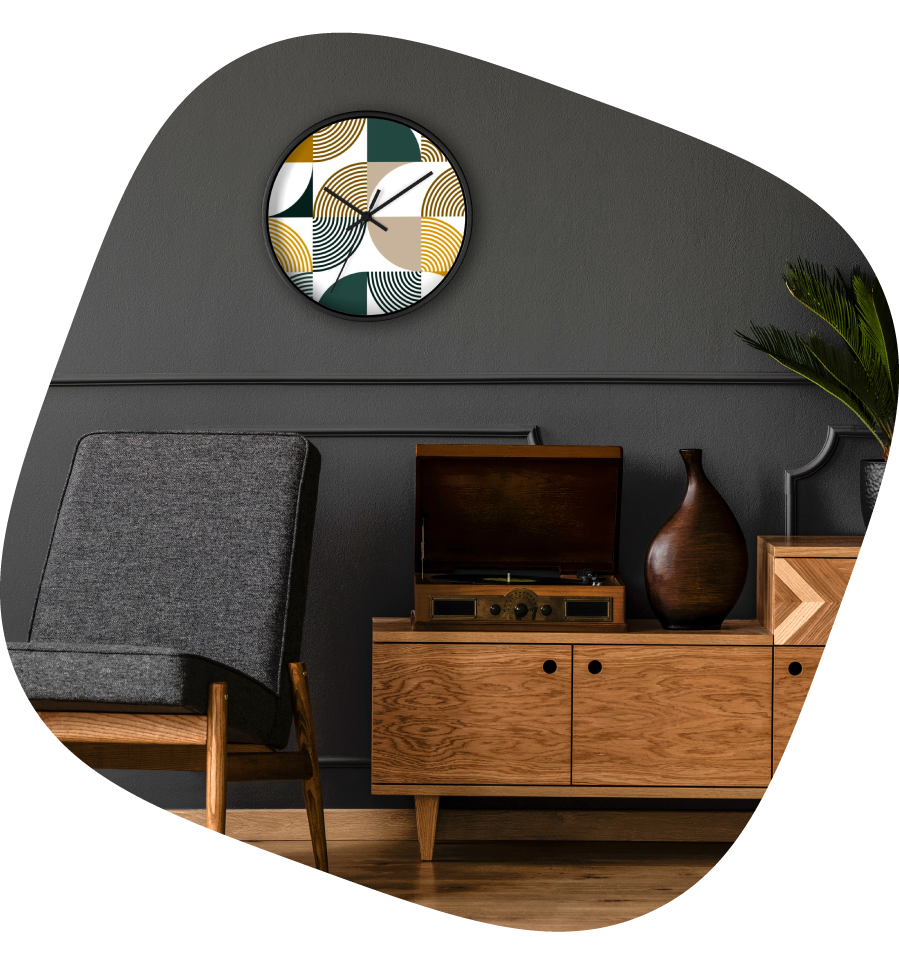 Minimalist geometric patterns
From art, decor to fashion, Minimalism could be termed the trend of the last decade. What's awesome about it is you can achieve it for your custom watches by using a colour and pattern theory that works. As well as a generous use of negative space. 
There are few major principles that help define it and what you should use for your custom watches. When designing for a minimalist look, use streamlined shapes, a small selection of muted colors and a lot of negative space. Remember, simplicity is key.
It shouldn't take much today, to see the effect of personalization in our society. From weddings, birthdays, graduations and even getting a new pet, people are quick to jump at any chance to pass on a personalized gift or freely broadcast their celebrations. That is why the novelty business is huge. There is absolutely no reason why it shouldn't apply to your custom watches. Cash in on this fascinating trend by making it easy for your customers to buy custom watches from you.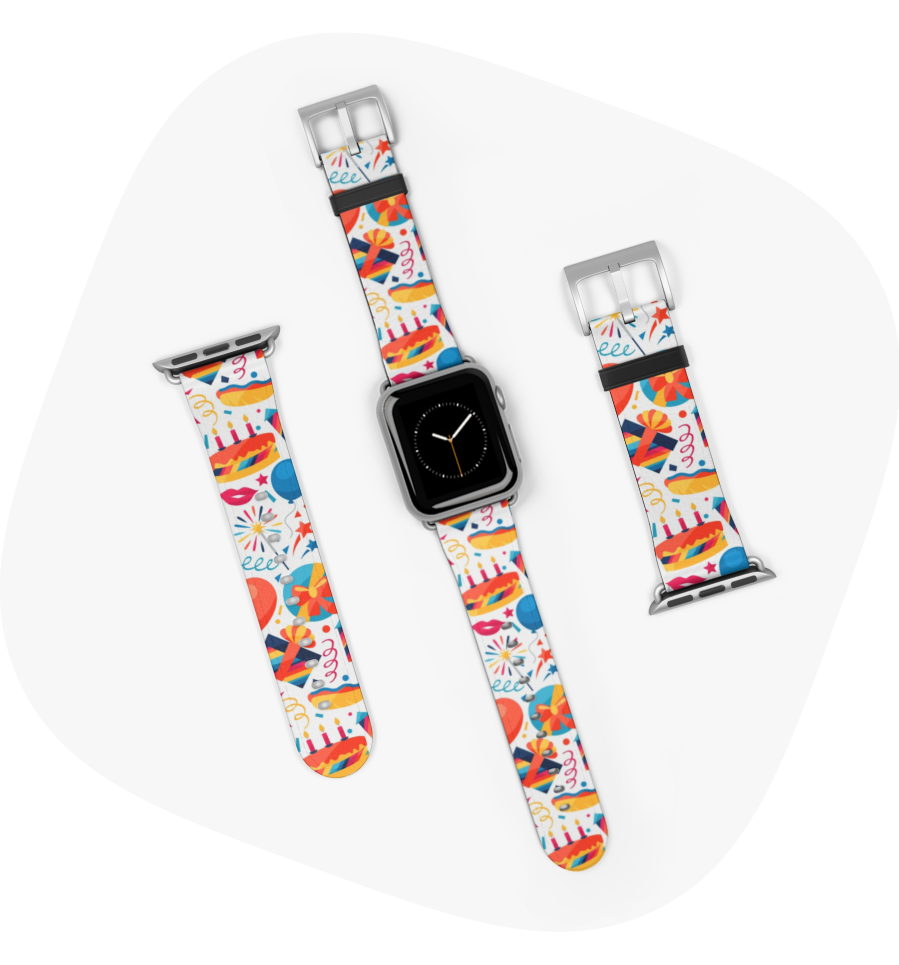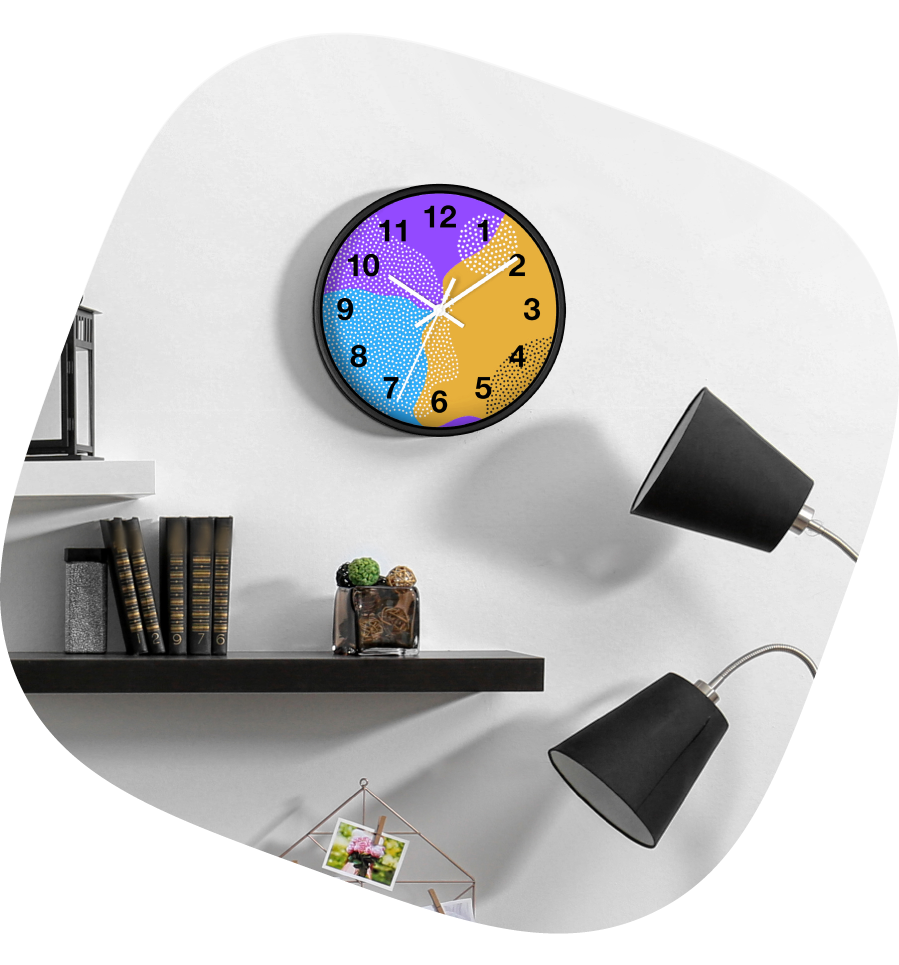 This is a trend that began in the 80's and no matter how people's tastes evolve, it keeps coming back. Color blocking is the art of using large blocks of two or more vibrantly contrasting (almost clashing) colours, laid out in different patterns to create a striking visual experience. 
You can use colour blocking for your custom watches by laying out vibrant colours such as neon green, millennial pink and white across the entire print area. Remember to always create harmonised colour chaos by going for extreme opposites on the colour chart.
Animal print and cute pets
We all know of the beloved leopard or cheetah print fashion that if executed wrong can be a complete fashion 'Don't'. Custom watches can be the outlet for those that enjoy this style, but don't want to walk in looking like a wild cat. A beautiful leopard print custom watch strap can be the best "hint of wild" look for your customers. 
For custom wall clocks, don't forget that you can make custom watches featuring pet faces. They may not only be a great housewarming gift for your pet-owning friends, but a great way to create a one of a kind portrait gallery wall. Go big and bold.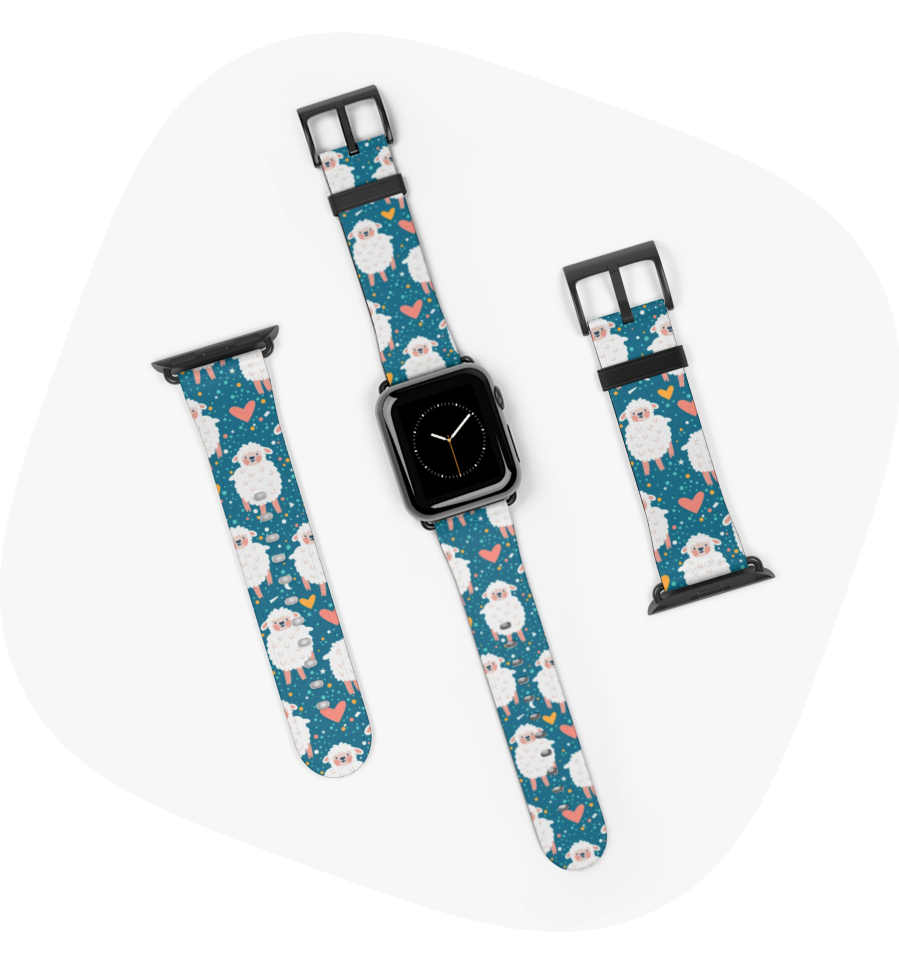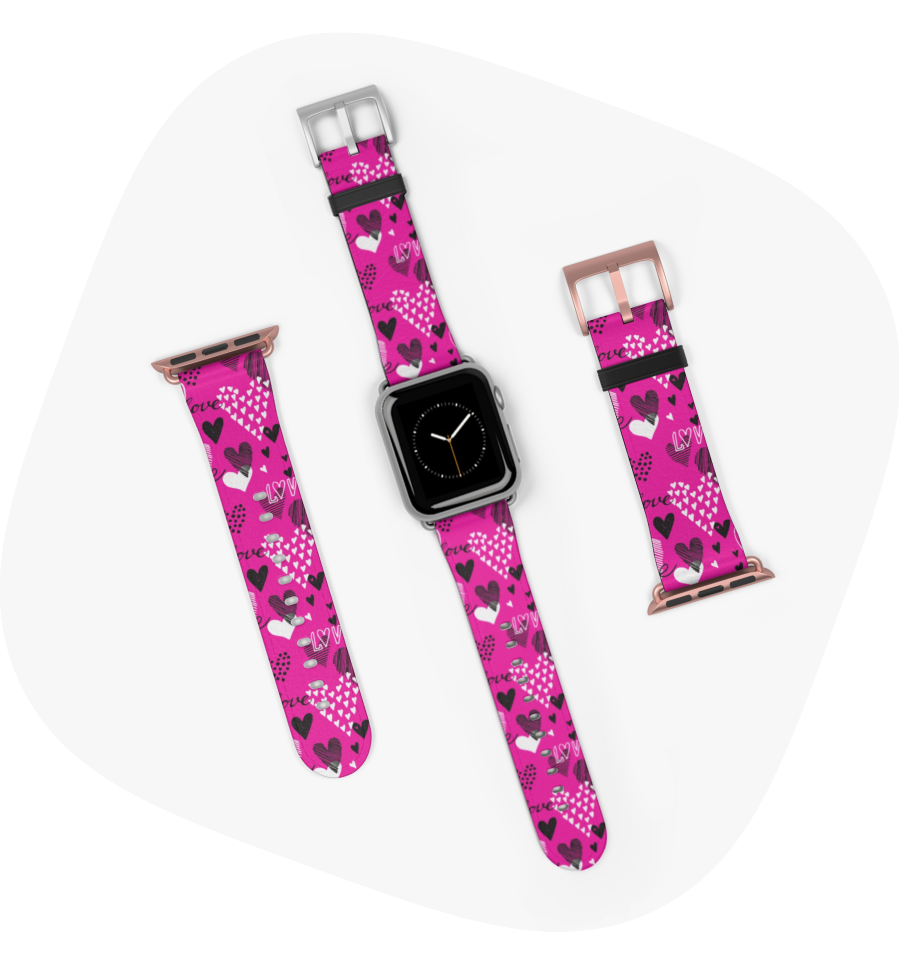 Unlike novelty socks which heavily depend on the occasion, custom watches for the holidays are much easier to predict. The big holidays such as Christmas, New years, 4th of July and valentine's day get people spending. Not just on decor – custom wall clocks – but also on gifting – custom watch straps. 
There is so much you can do with holiday inspired custom watches. Just remember to prepare them early enough before you hit the holiday season for better sales. It's also quite easy to find inspiration – Santa's face on a wall clock, valentine custom watches and fun patterns and flag placements for more.
Another trend that keeps popping up is the free-spirited flower power look. This is a cool and easy trend to incorporate into your custom watches and may attract a unique customer base for you. It also has a larger demographic appeal, from the youngest to the more mature, who doesn't like flowers? 
Go ahead and embrace the power of flowers and the peaceful cheerful message it sends. Colourful flower patterns are also easy to find and design as they do not require calculated placement. They also work for watch bands and wall clocks so use the trend freely.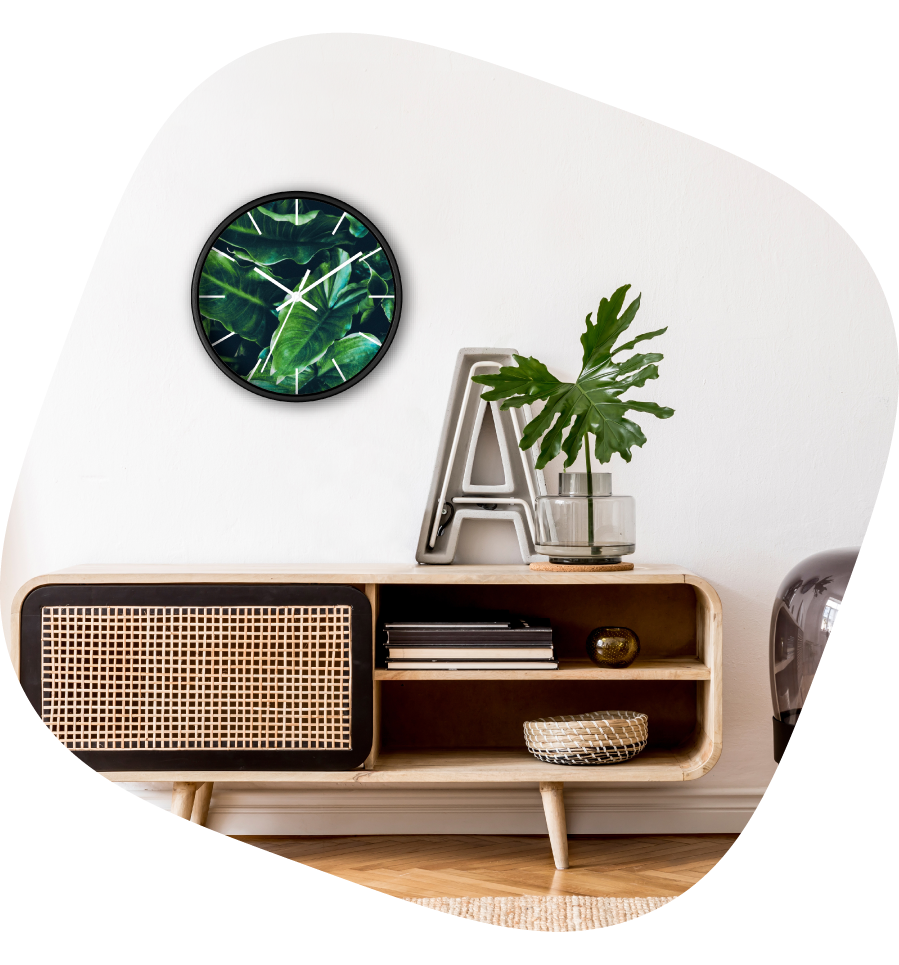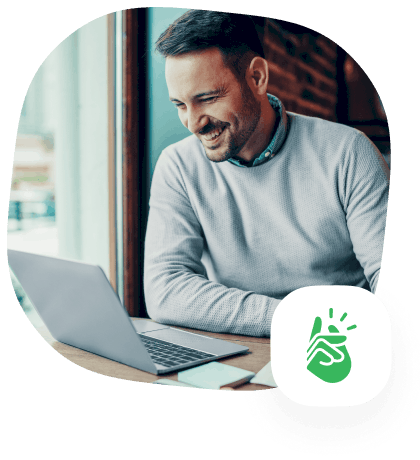 How to use POD to sell and design custom watches
You may already know what print on demand is and the different advantages of using its unique business model. Today, a reportedly 3.2million online sellers are using print on demand to sell over 60 million unique merchandising items every day. Clearly, there's something about it that keeps the demand. It'd only make sense to take advantage of this opportunity. But what exactly is print on demand?
Print on Demand is a retail fulfillment method for printing products ranging from t-shirts, hoodies, shoes and dresses as well as household items such as mugs, pillowcases, blankets to stickers and of course custom watches. This is done only on demand and only after purchase. Once a client buys your custom watch from your eCommerce shop, the order goes through a quality check then sent to your chosen Print Provider who begins the process of production.
This one by one purchase system eliminates the need for order fulfillment in bulk and storage space. Print sizes and standards change depending on your chosen custom watch. That is why it is always advised that you look closely at the specified recommended image sizes to maintain a high printing quality throughout. 
How to sell custom watches and more with Printify?
Printify doesn't only provide high-quality, durable custom watch bands and wall clocks for your customize, we also simplify and automate the process of creating your custom watches at the best prices on the market.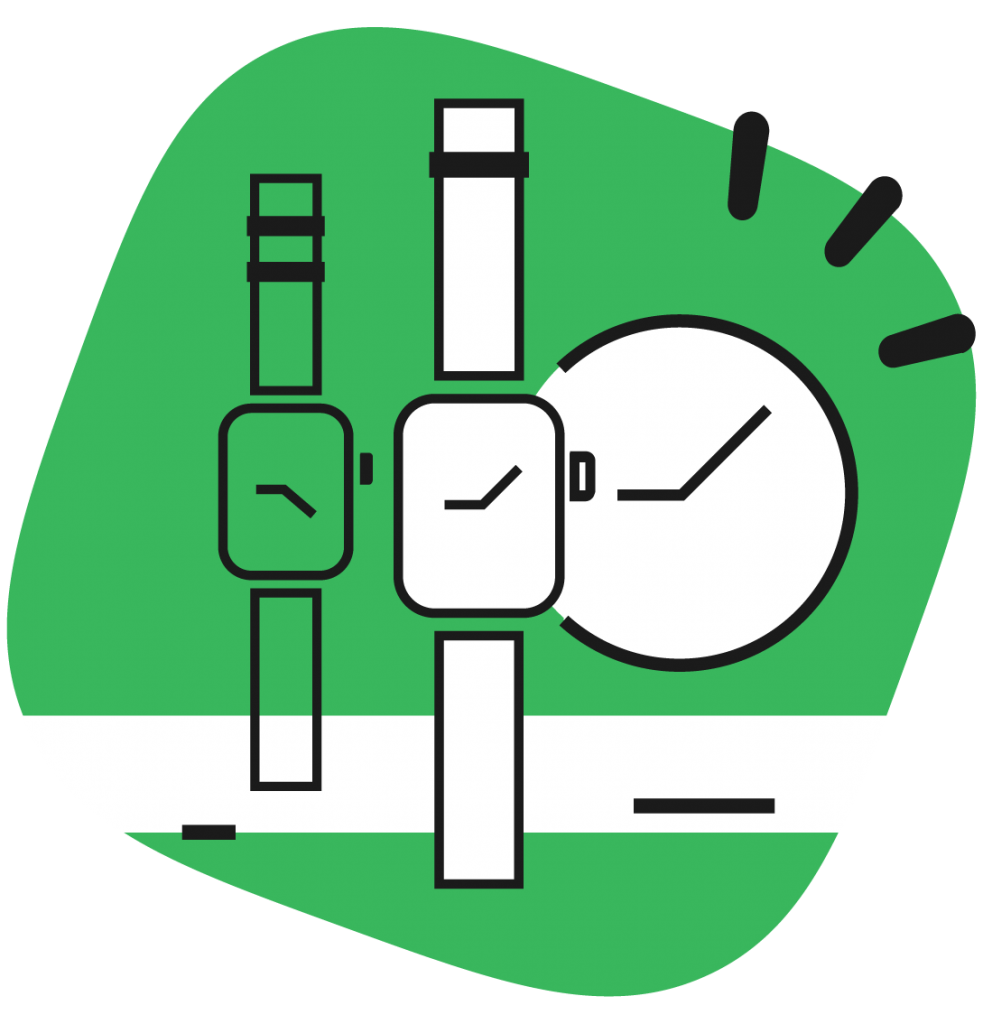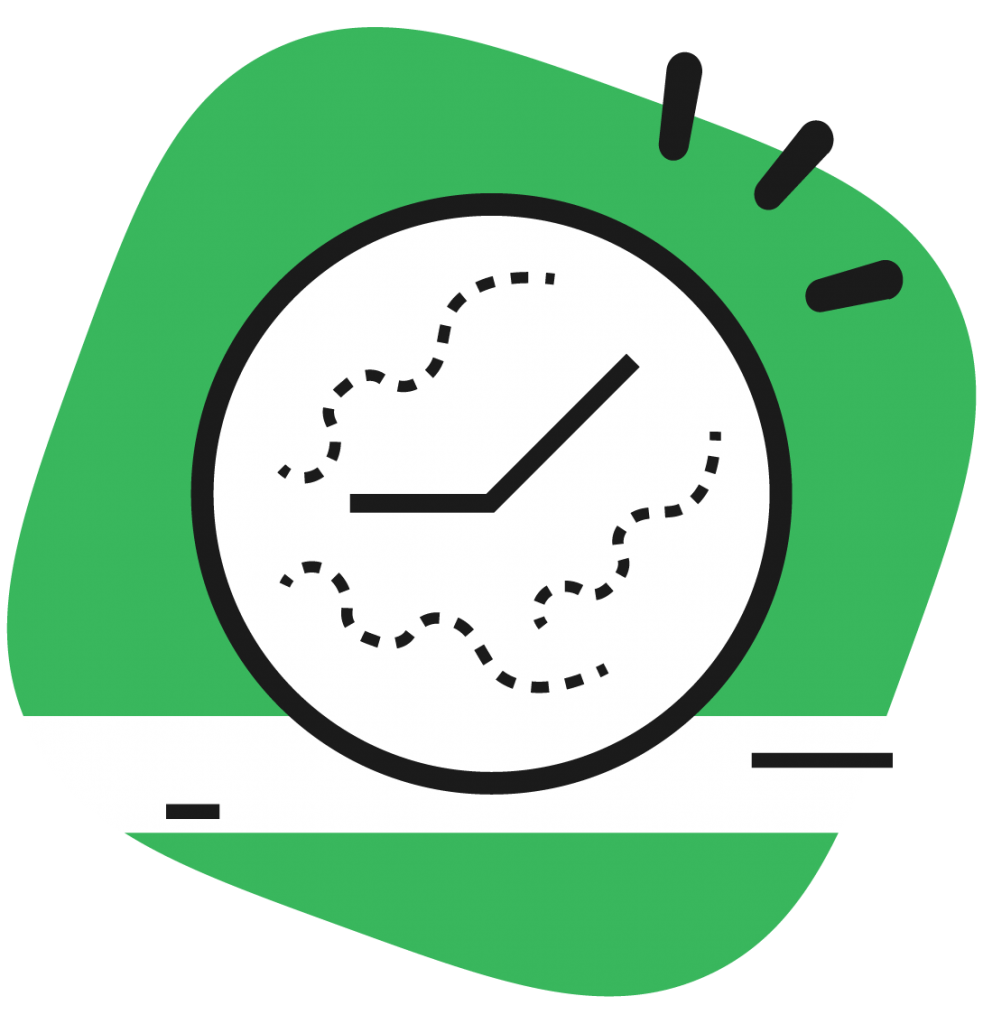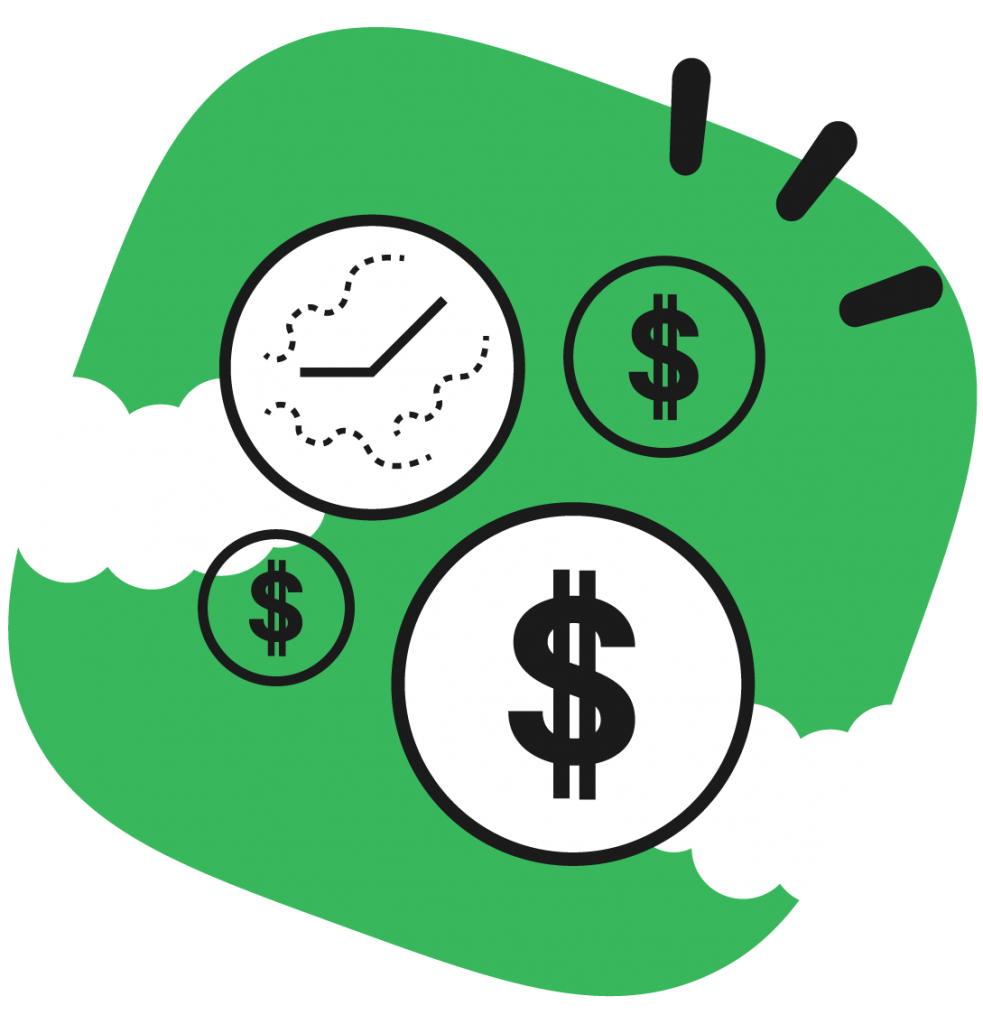 1. Choose your custom watch and more
Printify doesn't only provide high-quality, durable custom watch bands and wall clocks for your customize, we also simplify and automate the process of creating your custom watches at the best prices on the market.
2. Design your custom watch
Use our free Mockup Generator to apply your designs on to your chosen products. You can do this by easily uploading your designs, and applying them on a custom watch as a high-quality image. The mockup is also designed to easily add products to your online store.
To ease your mind, order a sample from your chosen print providers to make sure your custom watch is of high quality. You can test out different products and custom watches and find the right products for your business.
Focus on creating demand for your custom watches to make as many sales as possible. Printify will be there every step of the way to make sure your products are of high quality and that they are shipped directly to your customer.
How to make a custom watch with the free mockup generator
The  Printify Mockup Generator is a free of charge design tool made by Printify. To create custom watches with your design, you need to upload your designs to your Printify account, pick your preferred custom watch and follow the easy to understand, must-read design guide. Make sure your images suit the requirements for great printing quality by paying attention to the size specified at the bottom of the design panel, which indicates the best pixel size for the print. We also check your finished designs for image quality and let you know if it does not meet the printing standards.
Switch between styles and other choices by clicking the gear icon at the top for settings, which also shows the different variations you can make your custom watches available in. Preview your custom watches by switching to "Preview Mode" where you can view your custom watches from different angles and get high-quality product images for your store. Your new custom watches will only be produced after purchase so you don't have to worry about pre-printing your art or storage.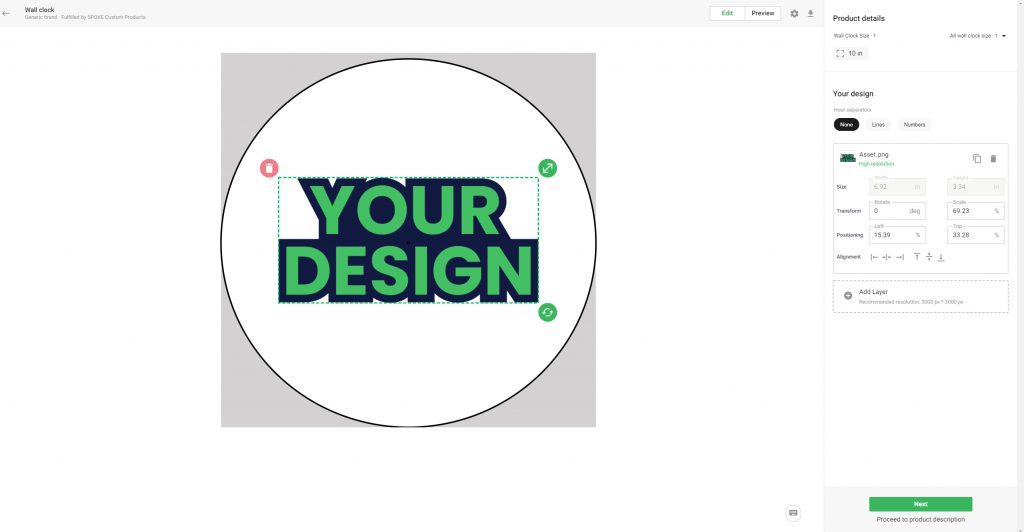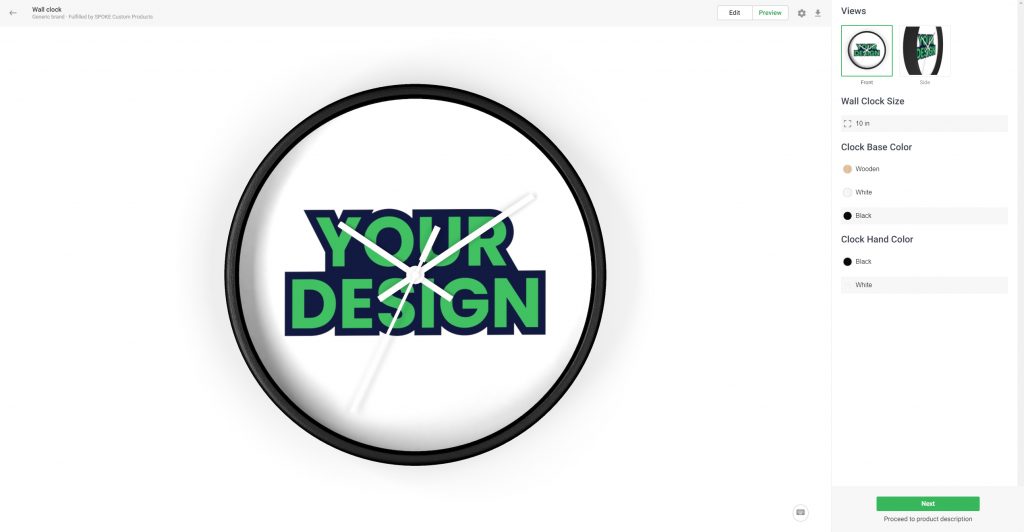 The first step to sell your newly made custom watch is to choose the most suitable eCommerce platform for you to sell on This may require a lot of consideration as every platform has a unique offer that may best fit your needs. The trick, therefore, is to find the right balance between a platform's popularity, its available customer base as well as its unique offer that serves as value added to your company. To help you with this, here's a short and quick breakdown of a few of the platforms we are integrated with. 
Many sellers pick Etsy as it is a great online marketplace for custom watches and is an easy place to gain quick exposure.
Shopify is preferred by sellers who would like to own their sites as it allows you to brand yourself a little bit more creatively. Using Shopify provides you with your own domain name as well as access to advanced sales metrics and analysis. Another thing to consider is that Shopify is the largest online e-commerce platform in the world. 
If you would like a custom-looking site with a little help from renowned designers, Wix is for you. It has 500 designer-made templates that give you a variety of options when it comes to designing your store. Use the inbuilt site editor to make sure your template-made site looks as uniquely yours as possible.
If you already have a website and don't want to transition to Shopify, Etsy, Wix or any other platform, you can sell your custom watches on a WordPress site by using Woocommerce, the free online shop plugin for WordPress. If you are more technical and would prefer a different web host but still want to use Printify, then the Printify API is a great option.
Start selling custom watches