Create the ideal drawstring bag for the gym, school, library, or any other casual outing. Add your designs and start selling custom bags with just a few clicks.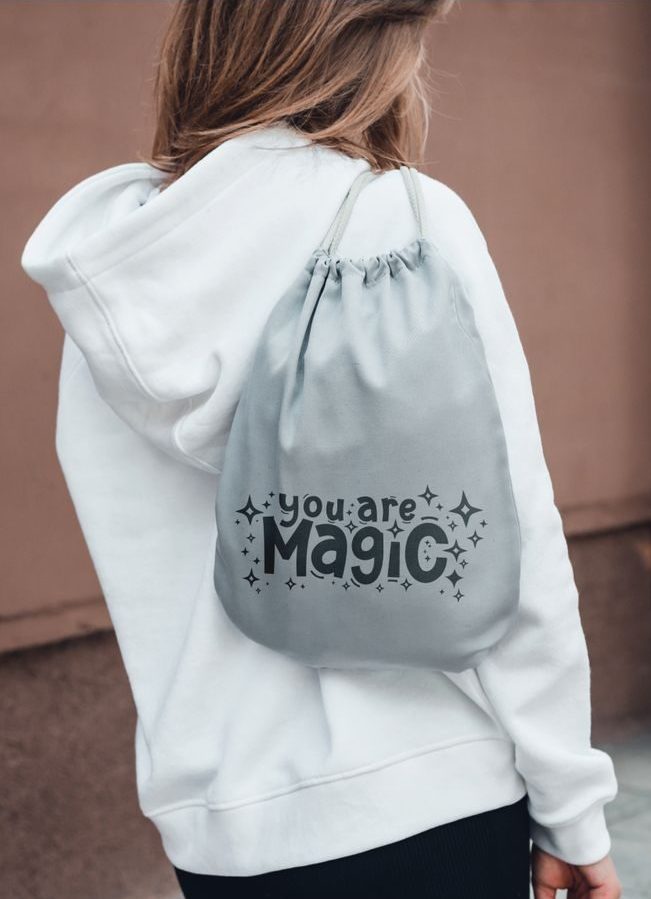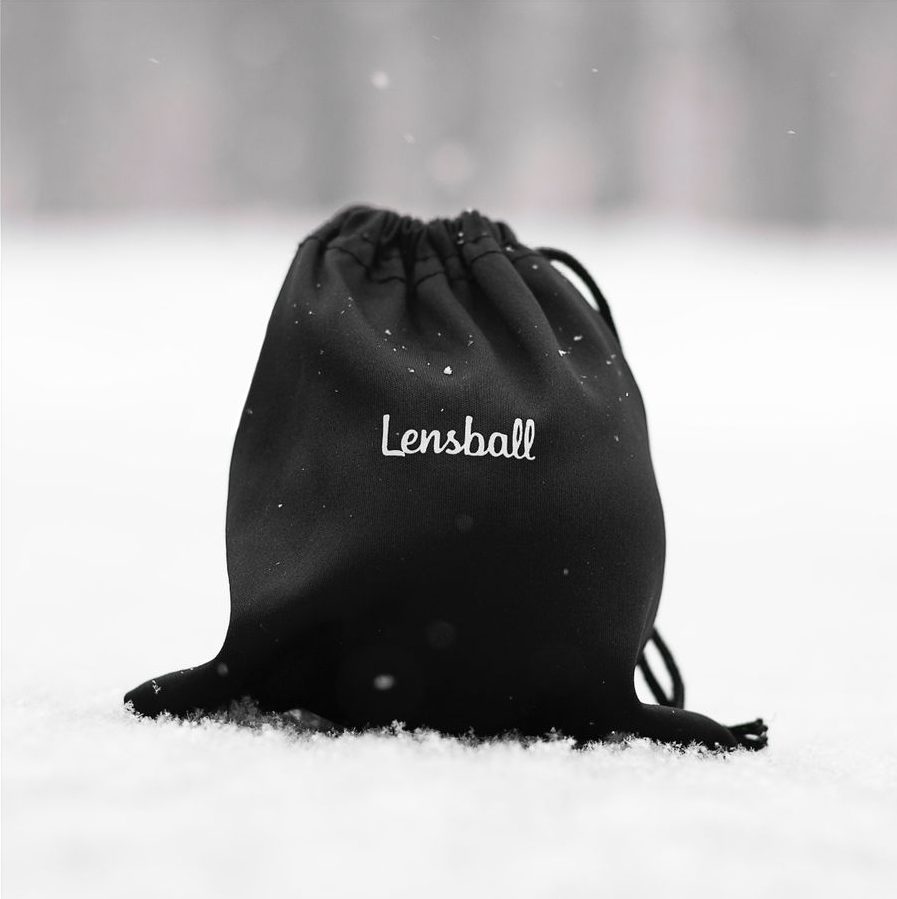 Make and Sell Custom Drawstring Bags
Start Making Your Own Custom Drawstring Bags!
Our Custom Drawstring Bags
We currently offer two high-quality custom drawstring backpacks that make a great addition to any wardrobe. As it happens, they are also the perfect item to add to an eCommerce store. Let's take a closer look at each of their main selling points and features.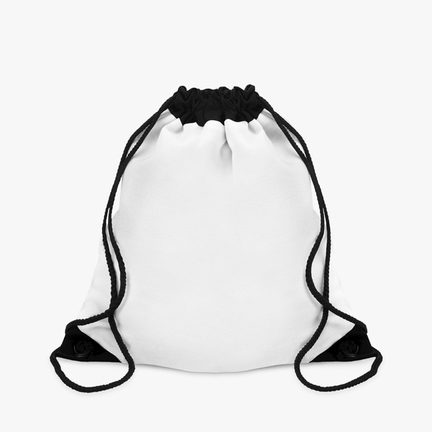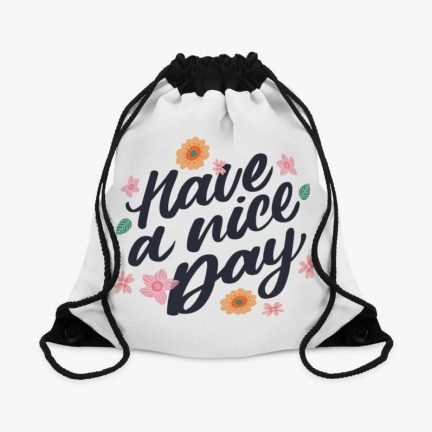 This 100% polyester bag is made from broadcloth, one of the most durable materials for making personalized drawstring backpacks. In addition to its sturdiness, its tight weave is also very smooth.
It's light. It's sturdy. It can hold all of the same stuff an average backpack can. It's the perfect thing to have on you indoors and outdoors. It includes additional features like a small inner pocket for important tiny trinkets or loose change. With your unique designs, this drawstring backpack will look amazing on anyone wearing it.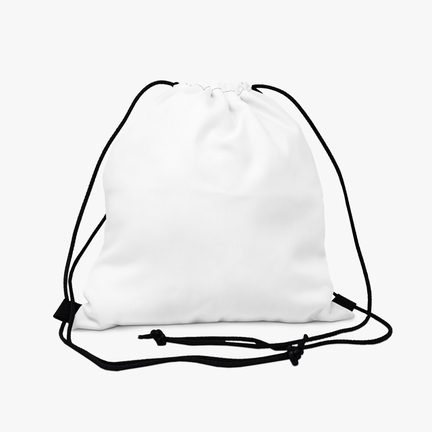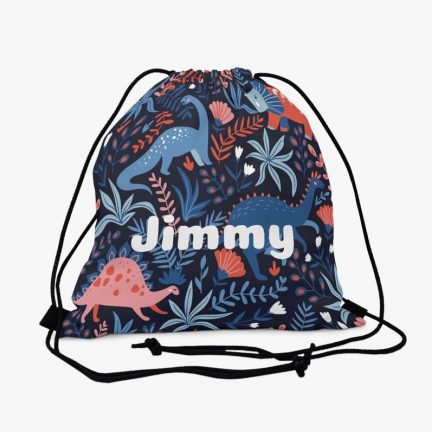 This drawstring bag is not only suitable for outdoor use. It's actually specifically made to withstand the great outdoors. Thanks to the polyester fabric's moisture-wicking properties, the bag's contents will remain relatively dry, even if you wear it outside during rainfall.
The outdoor drawstring backpack is ideally suited for camping, hiking, and most other outdoor activities thanks to its durability and extra storage for heavy loads. 
By adding your stunning designs to it, you'll end up with equal doses of style and usability. Don't forget about the shoulder straps – wearing a strap on each shoulder to distribute weight evenly will keep backaches at bay.
Make Custom Drawstring Bags in 3 Easy Steps
If you're looking for a durable backpack, but all you see are the same old school bags everywhere, this is just the breath of freshly printed drawstring bags you need. Create your own custom drawstring backpacks with the help of Printify.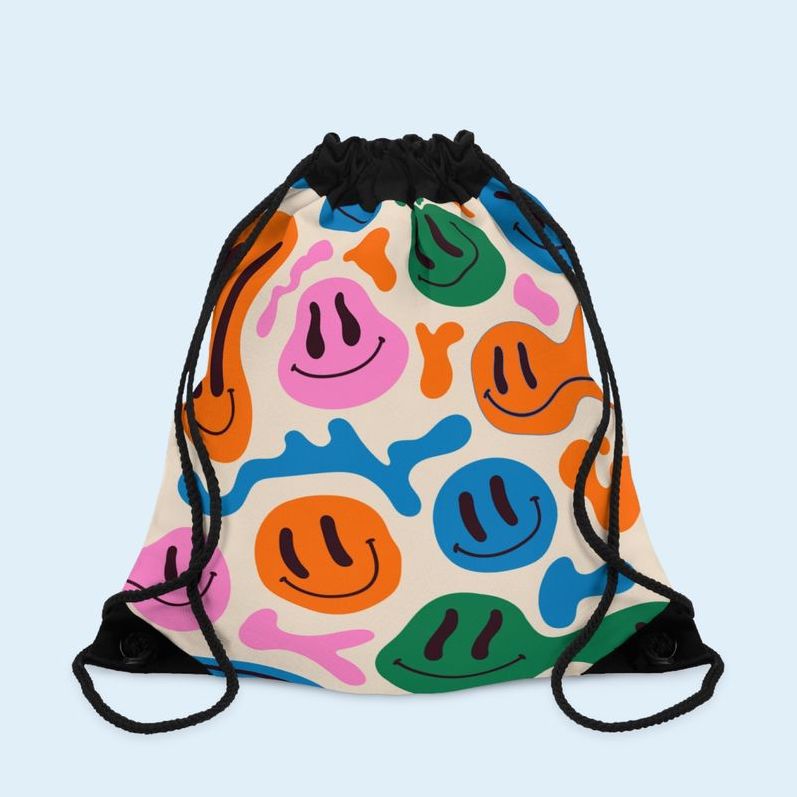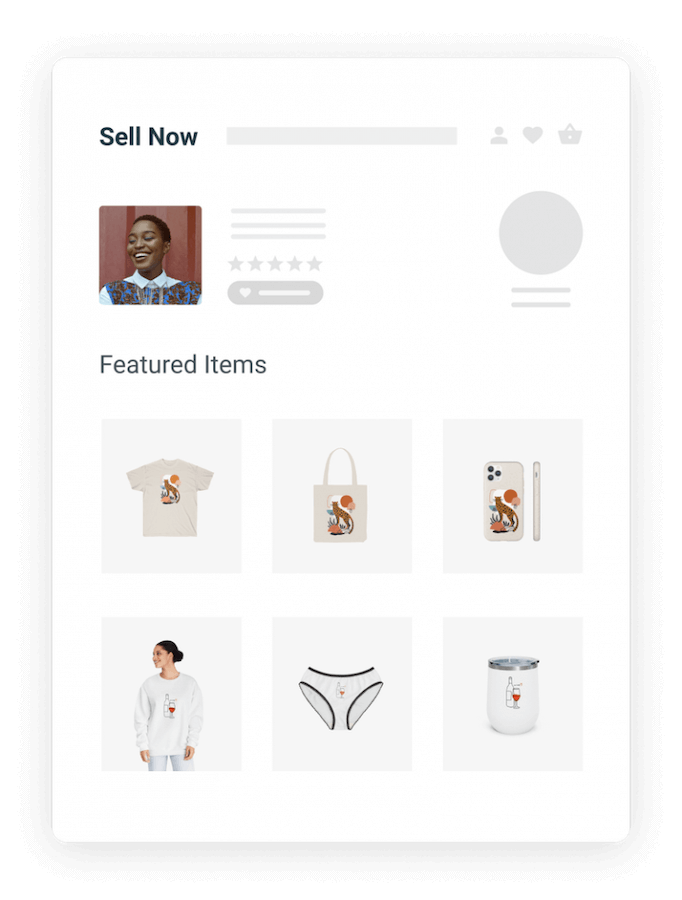 Step 1: Create a Printify Account
Take a few minutes out of your day to sign up with Printify. It's easy and free for any new user or starting a business.
You can create and list products on your store for free. You'll only get charged when ordering products for yourself or your customers.
Step 2: Choose a Drawstring Bag From Our Catalog
Once you have a Printify account, you can choose a drawstring bag from our product catalog that works best for you.
You'll always find something new there, as our Supply team adds 8-10 new products to the collection weekly.
Step 3: Upload Your Design
You can use our Mockup Generator to customize the products you find in our catalog or simply drag and drop your logo, or any other personalized drawstring bag design, onto the product. Make sure to adjust and position it to cover the entire print area.
If you're not a graphic designer and don't have a design on hand – no need to worry! You can hire a designer through our Experts Program.
Start Selling Custom Drawstring Bags With Printify
Start Making Your Own Custom Drawstring Bags!
Design Ideas for Custom Drawstring Bags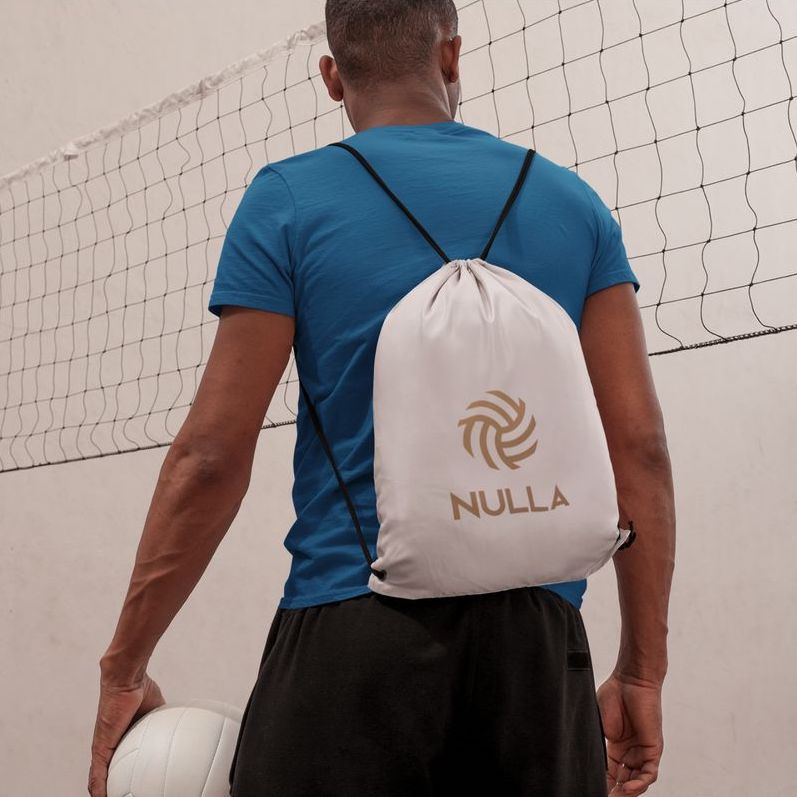 Custom Drawstring Bags With a Logo
It's the perfect custom promotional product for any promotional event. From a sports team's logo to your own company's logo, these promotional drawstring bags are your way to support a business. If it works, place your logo in a visible spot on the bag and let these backpacks carry the rest.
You can distribute your own custom drawstring bags at a sporting event or any other event that gathers your customer niche at a single location.
Custom Drawstring Bags With Pets
Pets are a popular choice for backpack prints. It can be one specific pet, many pets, different breeds, or even different species of animals. You can add a specific pet's name, photo, drawing, or a more abstract design.
If you consider selling these designs to other people, you could offer the option to customize each bag with their specific pet's name and photo.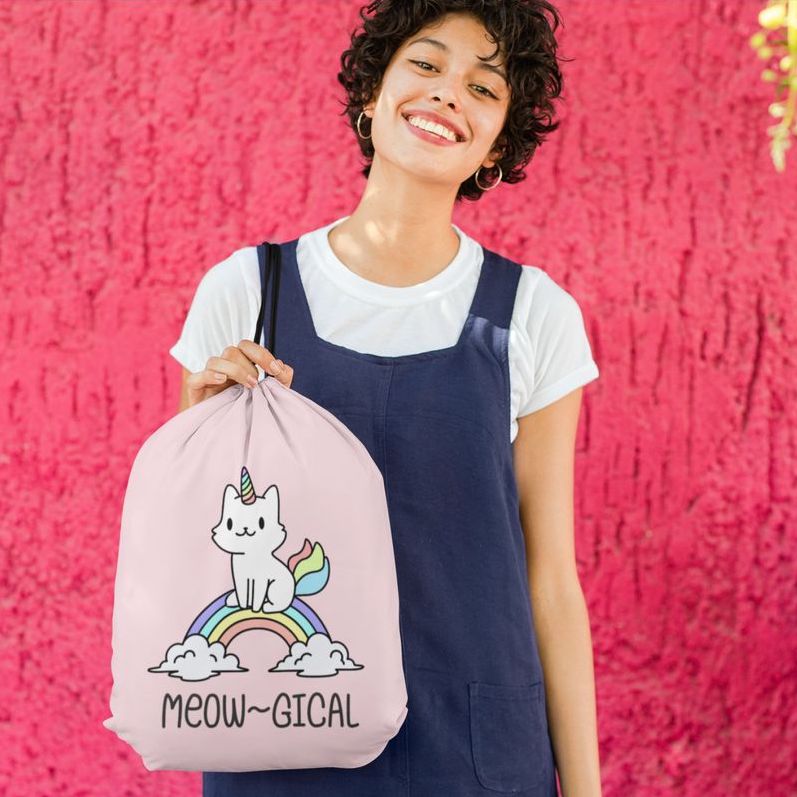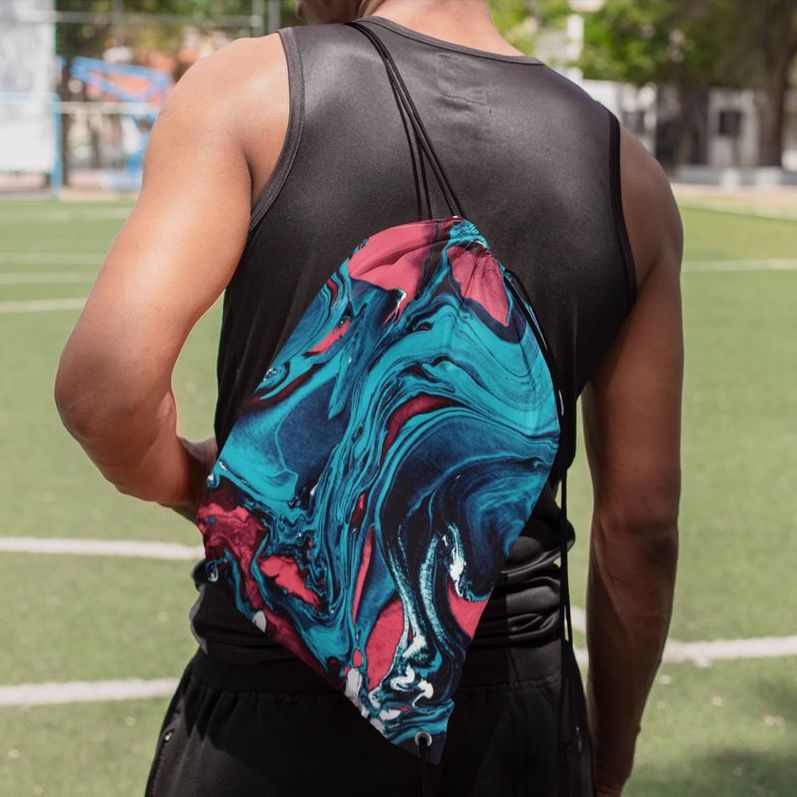 Custom Drawstring Bags With Patterns
Backpacks are a great canvas for pattern designs. You can go for geometric, repetitive, waves, or plaid, which is just the tip of the full-color print iceberg.
Patterns can be fun, serious, subtle, or attention-grabbing, but, most importantly, there is a pattern for absolutely everything and everyone. If you've already settled on your customer niche, you probably already know what kind of patterns they'd enjoy seeing on their drawstring backpacks.
Custom Drawstring Bags With Minimalistic Designs
Simple and clean-cut designs are appealing and often memorable, especially when printed on products like bags. These designs can also be used in a pattern, although they deserve a separate mention.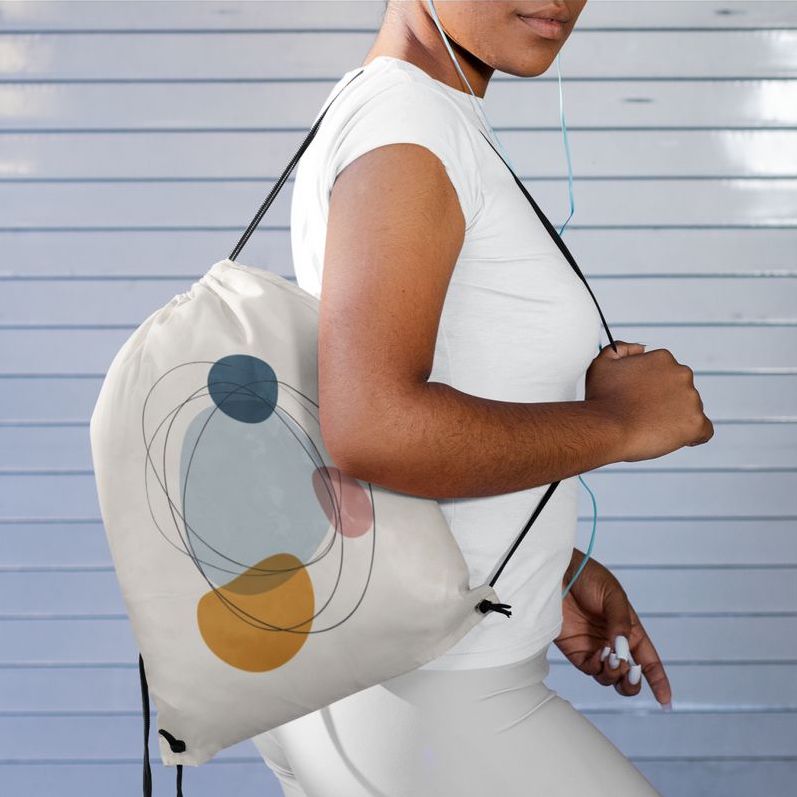 Frequently Asked Questions
These bags are as good for gym trips and sporting events as they are great for a stroll down the park or a night out with friends. They're made from sturdy materials, offer a lot of storage space, and take excellent quality prints.
Let your imagination run wild through perfect line designs all the way to collages of family dogs. These backpacks are just what your customers need to carry their belongings safely and in style.