BoOctober T-shirt Challenge
This is your chance to get amazing prizes, test your skills in graphic design or start your own print-on-demand business.
Challenges – quite often they terrify us but when it's reward time, you win big – scary big! This year you get to express that inner terror during our Halloween challenge!
Printify is challenging you to create 7 unique Halloween-themed designs in 7 days. Each day, you will get a new task, where you get to show us how frighteningly creative you can get. 
Participants keep 100% ownership rights for all designs submitted to the contest. Printify and other contestants do not have any ownership or rights to use your submission.
The winner gets eerie-sistible prices, in cash!
7 deadly sins? 7 horrors of the world? It's all fair-game as long as you keep it spooky, magical, whimsical, and straight up terrifying! Once your design is ready, you place it on a t-shirt of your choice from our Printify Catalog and upload it to a provided link. (full instructions below!)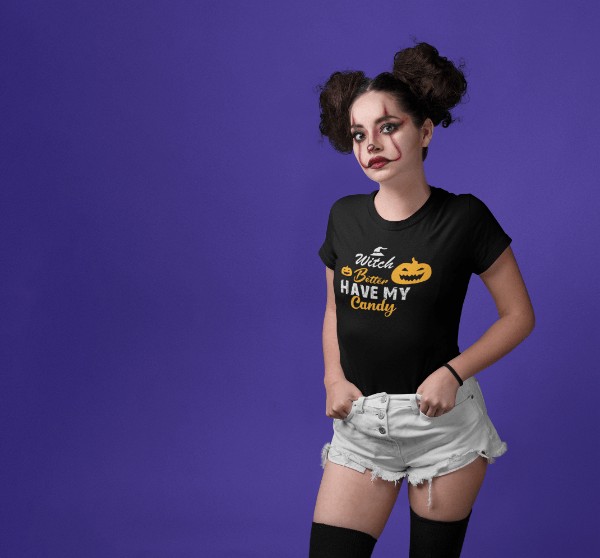 Challenge dates:
October 11 - October 17, 2021
Your designs will be reviewed by industry experts and fellow design professionals. This is your chance to get spooktacular prizes, test your skills in graphic design, or even start your own print-on-demand business.
Congratulations to our winners!
"I thought there were a lot of people that had submitted some great looking designs. From a technical aspect – a lot of them did a great job but what I found to be a common theme was that a lot of the shirts had no real niche. Halloween is for sure a fun time, and people laugh at silly designs, but the best way to make sales during a holiday is to combine a niche theme with the holiday for your designs. I saw a few examples of this in the submissions that I think could be a best seller if marketed the right way!"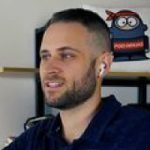 Print on Demand Expert and the creator of POD Ninjas Facebook group
"Creating emotion in designs is the best way to gain attention and make people connect with what you sell. It's important to utilize storytelling to achieve this. I found myself really enjoying the creative ways people found to connect with the subject. Either through comedic, dramatic, or inspiring approaches. Some took it to the next level and I'm looking forward to seeing these products in stores."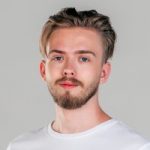 Multimedia Design Team Lead at Printify
"This event really tests the Designers to think creatively because there is a different theme every day. The results also vary from illustrations to photo manipulations, they all look great."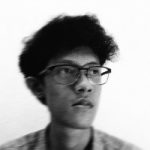 Graphic Designer and a YouTube influencer
Registration is closed and the challenge begins!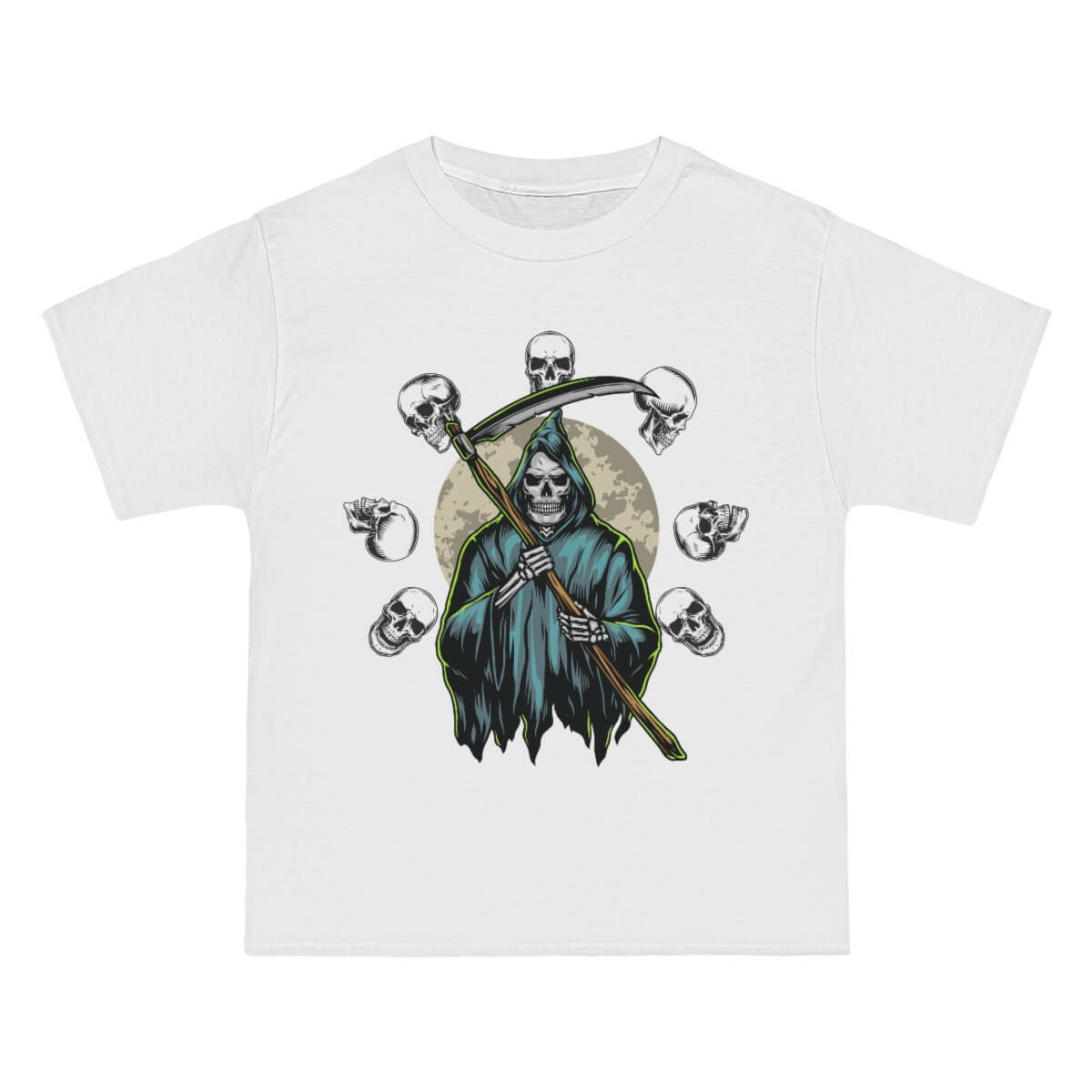 Your task is to create a t-shirt design which includes something you are most afraid of.​​..
Other tasks coming soon...
Size: The recommended size for the design is 3600 x 4800 px, maximum resolution 23000 x 23000 px. See our design guide here.
Deliverable: Once you create the design, you have to place it on a Printify t-shirt and save the preview image. 
To do so, please go to: T-shirts >> select the t-shirt you like >> click on ''Start designing'' >> upload your design and click Preview.  Then, click on ''Download'' button on the bottom left corner on the preview page.
Still confused? Check this video to see how to upload your design on a product. 
What do I do with the image? Save that image in a folder. On October 18, we will send you an email with a link to a form where you will have to upload all 7 images which you created. You will have 24 hours to upload those images (until October 19th, 11:59 pm EST).
It's simple. 
During the challenge, you will receive one

daily Halloween design theme

to create each day.

Create one awesome design in the theme provided for the challenge, (7 designs in total).

Using the

Printify Mockup Generator

, place your design(s) on any t-shirt of your choice from the

Printify Catalog

. You may choose any t-shirt color you like.

Click "Preview" in the mockup generator and save that image on your computer. You can do so by right click >> save image as… or by taking a screenshot from the mockup generator.
On October 18, you will receive a link and you will have 24 hours to upload all the 7 designs you created during this challenge.
Once the design submission form is closed (on October 19th at 11:59 EST), judges will have 3 days to score the designs and announce the winners.

The top 3 participants with the highest scores will be the winners of the 1st, 2nd and 3rd place respectively.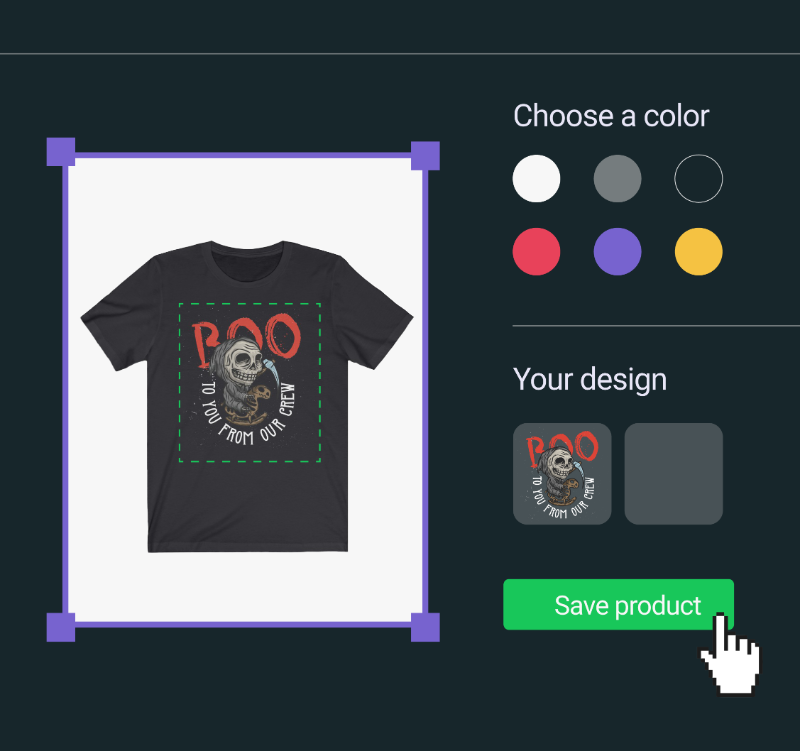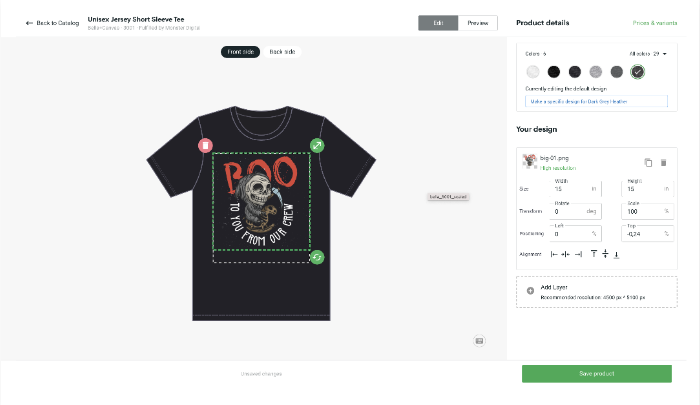 A total of 7 designs that are placed on any t-shirt from our catalog. You can choose any t-shirt type and t-shirt color that you like.
Don't know how it works? Check this video to see how to upload your design on a Printify product.
Once the challenge is over and the submission form is closed (on October 19th), our committee of 3 experts will have 3 days to rate the designs on a scale of 1 to 10.
Each expert will rate based on a certain criteria: 
The quality of the design: How well executed the design is from a designer's standpoint (judged by a professional designer).
Its fit for the print-on-demand industry: How sellable the t-shirt is (judged by a print on demand expert).
The message/idea of the design (judged by a Printify employee).
The top 3 participants who will receive the highest cumulative score will win the 1st, 2nd and 3rd place respectively.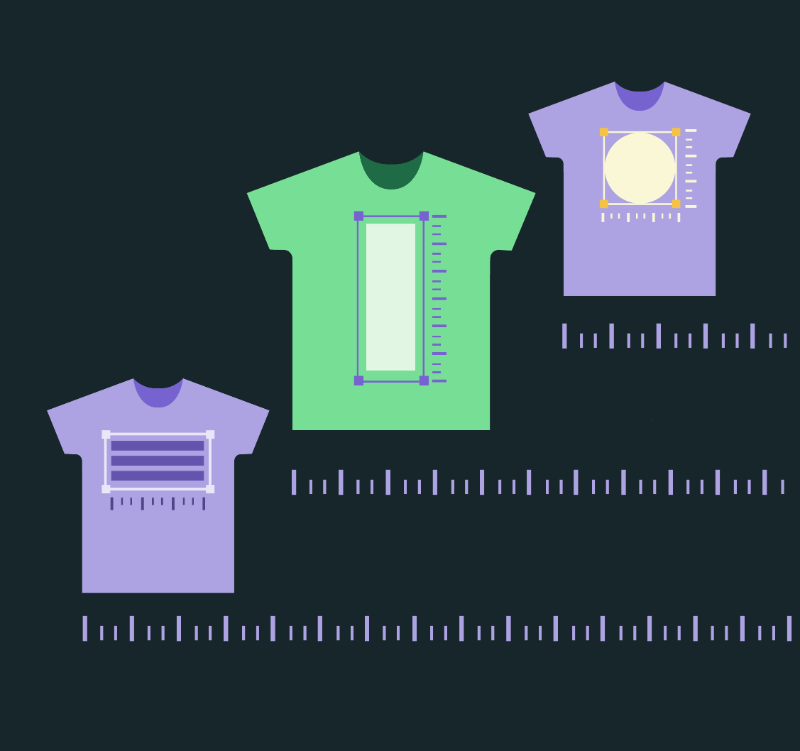 1. Participants must be 18 years and Above.
2. Each design has to comply with the Daily Design Theme.
3. All designs must be submitted by October 19, 11:59 pm EST.
4. Participants are not allowed to use copyrighted designs. Copyrighted designs will be disqualified.
5. You must not copy or reshare, or use in any other way other participant designs. 
6. All designs must meet the requirements from the design guide here. Make sure to read it carefully before you start working on your designs. 
7. Users must submit a total of 7 mockup images of their designs on any t-shirt  in the Printify Catalog.
8. You will need a Printify account to choose a t-shirt from the catalog. Click on start designing and upload your design then right click and save the image to the device. Alternatively, you may take a screenshot of the mockup image and upload it.
9. Content that contains any of the below is prohibited and may also lead to termination of Your account and participation in the challenge:
– Child Exploitation
– Harassment, Bullying, Defamation and Threats
– Hateful Content
– Illegal Activities
– Intellectual Property: You may not post or upload Content that infringes on the copyright or trademarks of others
– Personal and Confidential Information
– Self-Harm
– Terrorist Organizations
10. Ownership Rights of Submitted Art – Please note that for all art you submit to the Booctober contest, you keep 100% of ownership rights. Printify and other contestants do not have any ownership or rights to use your submission.
Design and compete for prizes!