Meet Bazil, the Artist and Printify "Battle for Sales" POD Quest Winner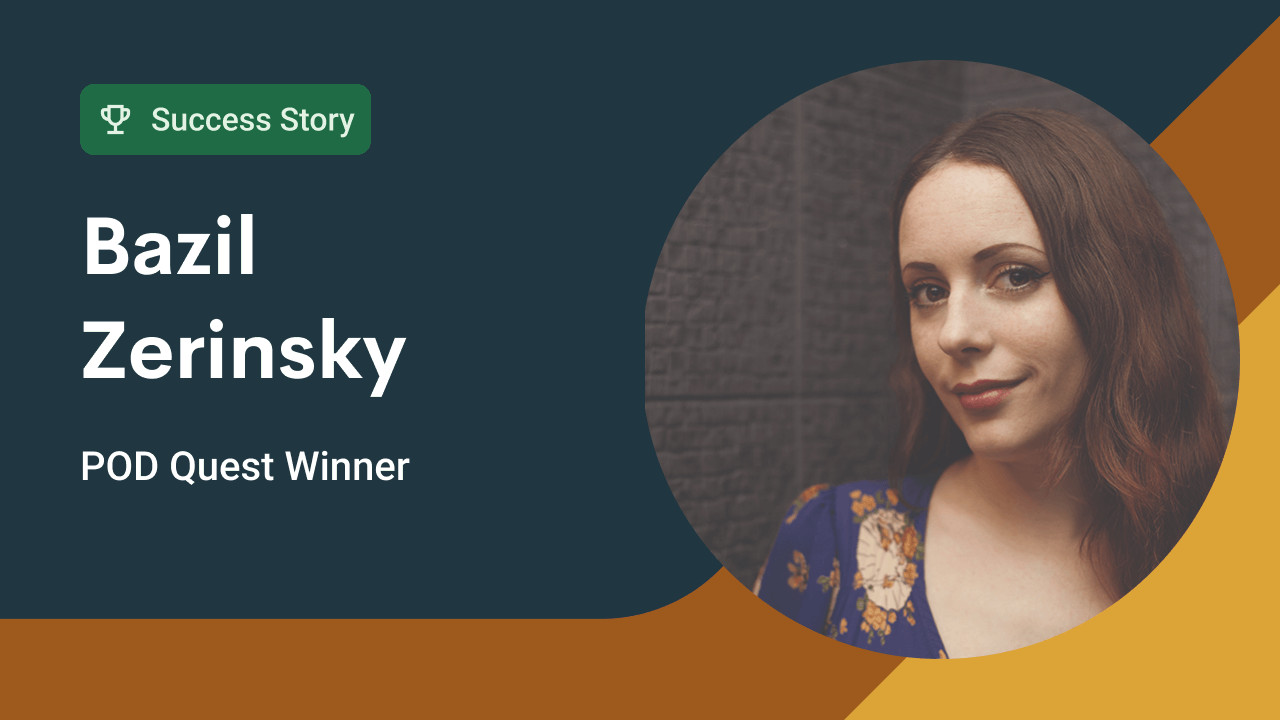 Six years ago, artist and illustrator Bazil Zerinsky relocated from the United States to Greece after meeting her future husband there. Today, Bazil uses her artistic talents to create bespoke print-on-demand products for her Etsy store, making a full-time living from her home in Athens. 
Bazil came to our attention after participating in another epic adventure, the Printify "Battle for Sales" POD Quest, where our sellers fought the evil specters of New Year to claim their share of a $40,000 prize fund.
Bazil conquered five out of the eight weekly quest challenges, netting a sizable sum in rewards and significantly boosting her Q1 sales. 
After a successful campaign, we caught up with Bazil to hear her story and to unearth some tips and advice for POD newcomers.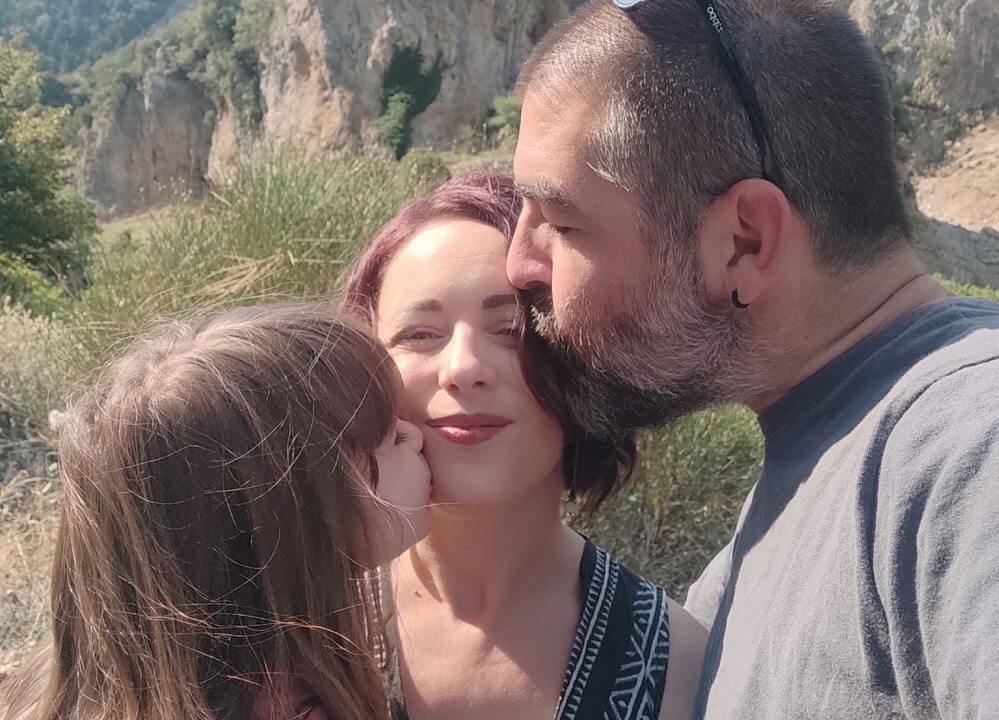 Turning Artistic Passion Into Profit
When Bazil moved to Greece, she left behind a 12-year career in the wine and spirits industry. Without the ability to speak Greek, she struggled to find a similar job in her new home. Bazil had always been artistic and had dreamed of making a living from her hobby for some time. She initially tried to make money by offering ghostwriting and text editing services after not having much luck selling her original art pieces online. Soon, like many would-be internet entrepreneurs, she discovered the print-on-demand concept and experimented by uploading her designs to one of the platforms.
"I discovered how to integrate print on demand with Etsy, and my initial experiments soon started gaining traction. Once I began making major sales with a couple of my designs, I switched to Printify Premium and moved all of my designs onto the platform."
Initially, Bazil focused on t-shirts and tote bags, but she quickly realized that more people viewed and bought her products when she offered designs on unique items, such as aprons. 
"I started testing all the different products to see which would sell best in my niche. When I found a popular item, I'd add more designs for that product. At this point, my store has evolved to be 75% home-decor products."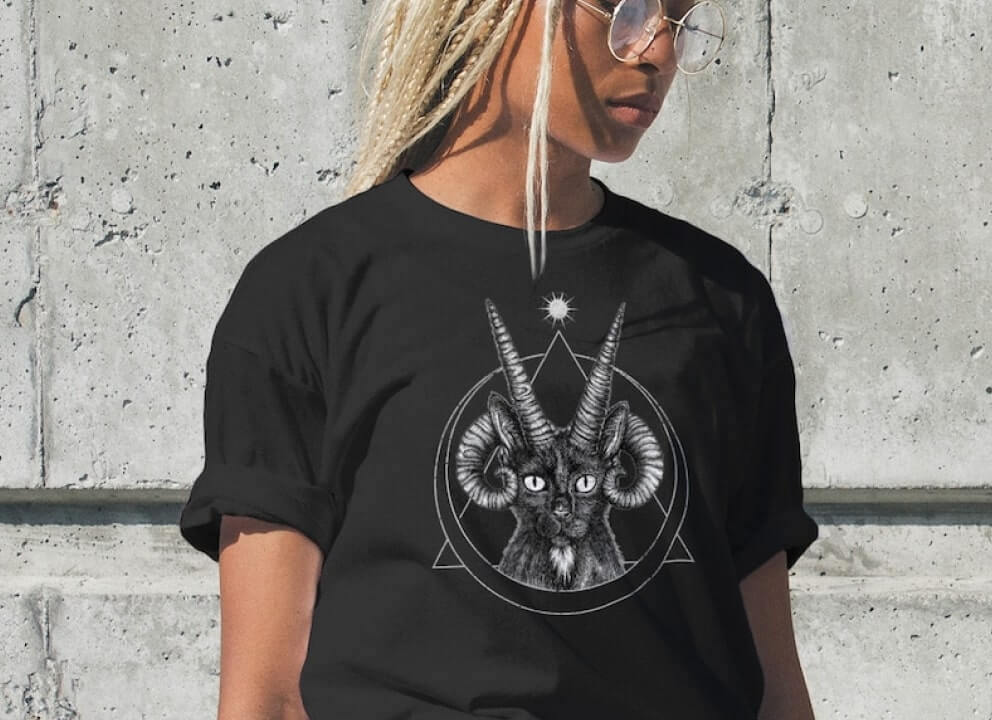 Although Bazil has had plenty of success selling basic clothing items, her decision to pivot to home decor products allows her to focus on higher profit margins. 
"I can make $8 or $9 profit on a t-shirt, whereas a duvet might give me $50. I try to have products at different price points so there's something for everyone, but I definitely put more time and effort into those big-ticket items." 
Regarding product niches, Bazil draws her inspiration from nature and dark themes like witchcraft and the occult.
"I seem to have a thing for skulls, but I also love flowers and trees. A dark thread runs through my artwork, so my general audience is probably a little on the goth side. Surprisingly, though, I'm not that focused on Halloween, as the market tends to be really saturated at that time of year."
POD Quest: The Battle for Sales
As we mentioned at the beginning of the story, Bazil first came to our attention after she aced the Printify Q1 quest called "The Battle for Sales." The idea behind the eight-week challenge is to push through the often-difficult New Year slump, increasing sales and, in the process, grabbing a share of the $40,000 prize fund.
"I learned about the challenge via the POD Rockstars group on Facebook. I thought it would be a good way to keep me motivated and a great excuse to try out some new items. I was taking a break after the big holiday rush when I discovered the challenge, and it inspired me to get back to work on my shop maintenance and product listings."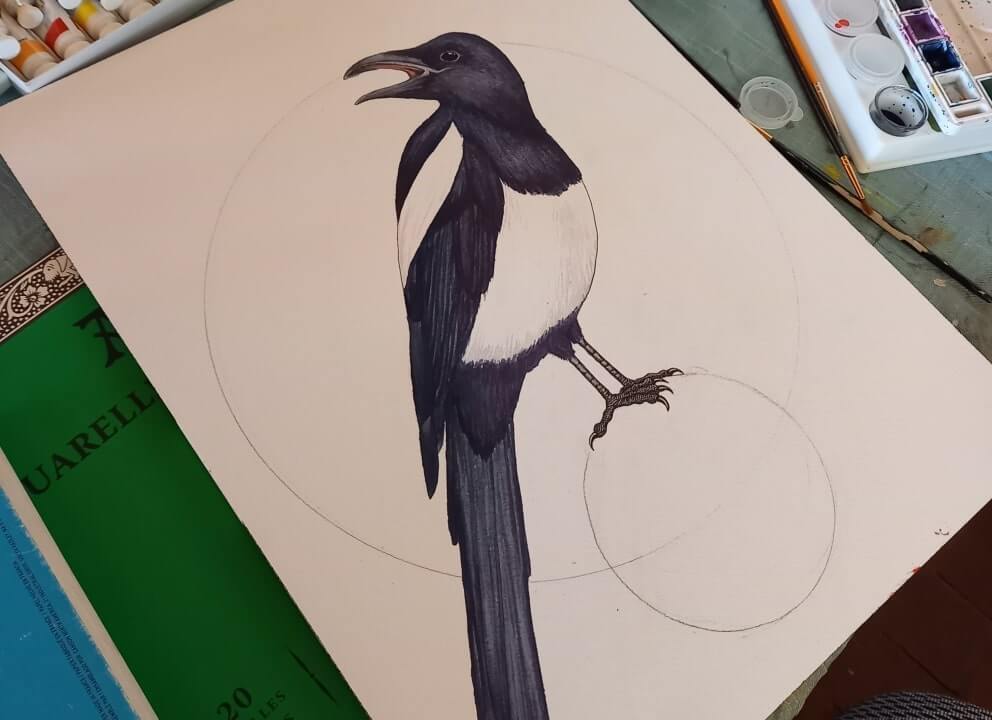 After two weeks of downtime, Bazil returned to Athens and was keen to get back to designing new products. She used the challenge as an excuse to test out all-over-print clothing and even sold several new pieces printed on dresses. Eventually, Bazil's dedication paid off, and she won five out of the eight challenges, netting around $1,200 in rewards.
"Selling more items during the challenge helped to boost my store at the beginning of the year, which can often be a slow time on Etsy. The reward money also gave me a little extra financial padding to offer discounts without worrying too much about my margins."
Becoming a Winner in 'Battle for Sales' POD Quest
Consistent uploads can dramatically affect an Etsy store's SEO rankings, and the faster an item makes sales after being listed, the better it tends to do in the rankings. Bazil's technique of offering discounts during the slow Q1 part of the year helped promote her store, though a good deal of her success was down to her determination.
"I'm very stubborn, so when I set myself a challenge, I push myself to complete it. I narrowly missed winning one of the challenges, which was making a sale from someone from a new country. I submitted an order from a Czech customer, but unfortunately, it was in the morning after the challenge had ended."
Before wrapping up our chat with Bazil, we were keen to find out if she had any tips for POD newcomers. Here's what the artist and entrepreneur had to offer: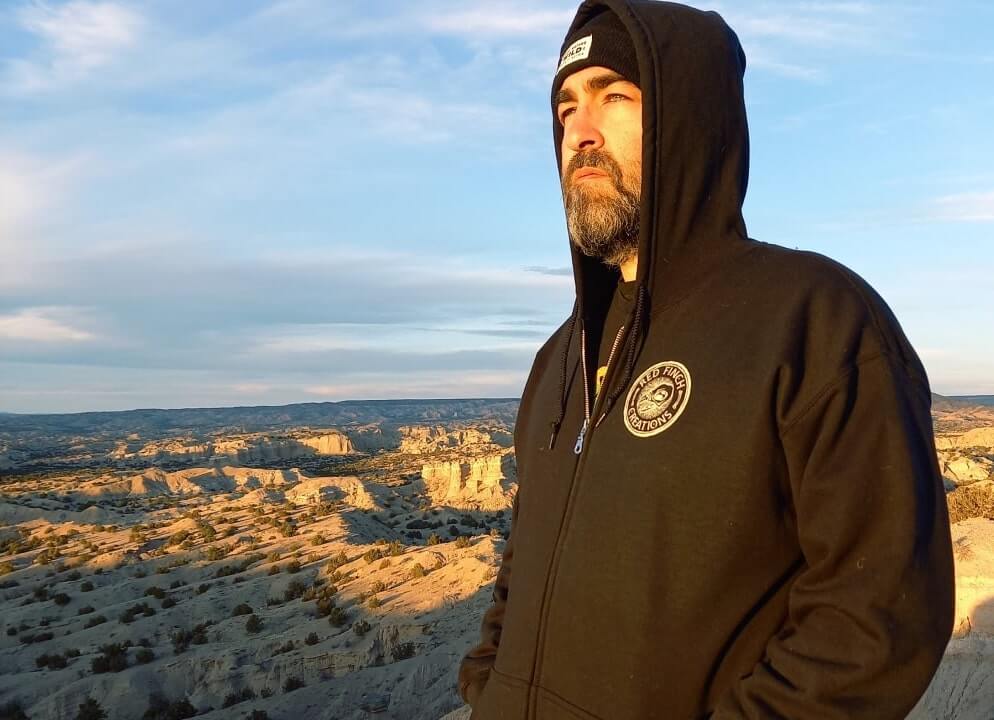 "I know many YouTubers try to sell a dream that print on demand is a way of getting rich quickly and an easy way to create a passive income. I'd say both of those things are a myth. Print on demand is way more passive than managing your inventory and shipping manually, but a lot of work goes into customer service and adding new listings to your store. If you want to be successful, the process of making mock-ups and adverts to appeal to your audience can be very time-consuming too."
"With all that being said, print on demand is totally viable if you put the time and effort in to make it work. Not needing to go to the post office or run a brick-and-mortar store is also really convenient, especially here in Greece, where manually posting the items would be a nightmare."
You Need to Be Passionate About Your Work
"Create designs that you're passionate about. Don't look at other people's shops and try to figure out what's selling. I see that often in Facebook groups, where newcomers are constantly hunting for the latest trends. Instead, make items that speak to you, and people will eventually buy them because they see a certain genuineness in your work. I began by creating generic items that would appeal to a broad audience, but it wasn't until I began making things I was passionate about that my business started booming."
"In short, I'd suggest creating things you would wear yourself. If you love it, other people will love it too."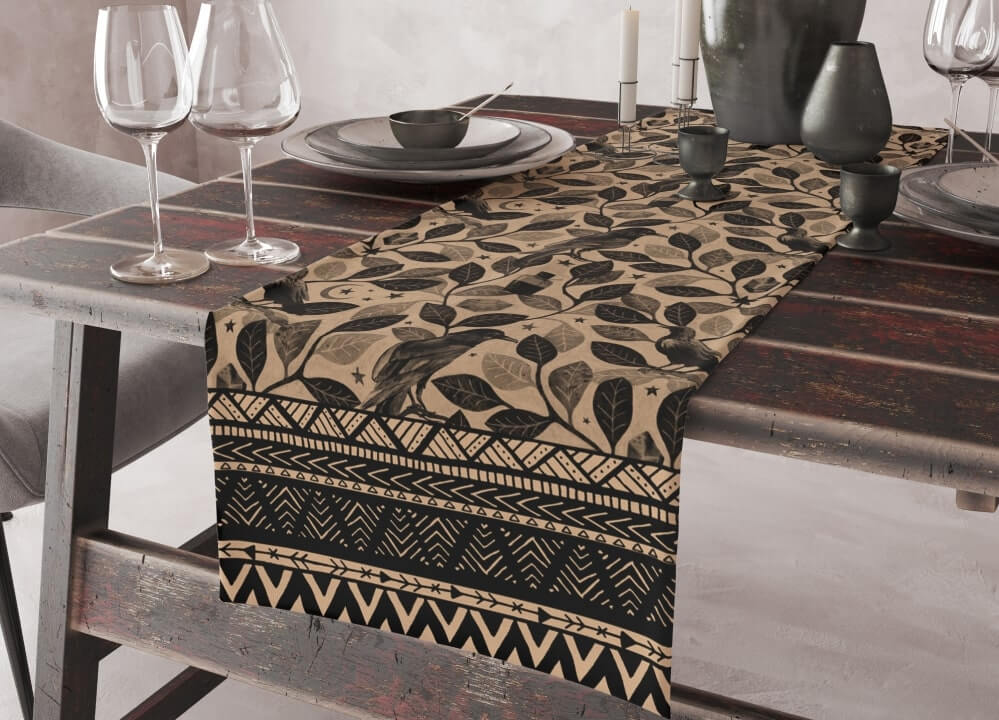 Remember, You're in This for The Long Haul
"Believing that your store can grow into a real business is a huge challenge in the beginning. It can be really discouraging only making a handful of sales and going through really slow periods during the first year. It's tough to stay motivated, and there's always the feeling that you're doing something wrong." 
"It's been a rough five years with the pandemic and ever-increasing inflation. My husband's office closed during COVID, and I was barely selling anything at that time. It was a bit scary, and although there were a lot of growing pains, the pandemic actually helped my business, even though the print companies weren't prepared for the massive surge in sales during the global lockdowns."
"Fast forward to today, and my store continues improving every year. This year is the first where I'm making enough money that I'm not financially struggling, and we might eventually be able to go on vacations and do other fun stuff."
For more inspiration, check out Bazil Zerinsky on Instagram.
Start a Print-On-Demand Dropshipping Business Today!
Share the article
Topics