Upfront investment is an initial investment required to start a business.
Upfront Investment for Ecommerce
After deciding on a business idea, the question arises, "how much is the upfront investment to start an ecommerce business?" The answer could easily be "it depends" because ecommerce spans across a wide scale, from large retailers selling everything imaginable to small online stores listing a few items on eBay.
Probably a simple ecommerce operation could require as little as a $50 investment upfront. However, it won't offer many of the things required to help your new venture scale. For those with a shoestring budget, bootstrapping an ecommerce business is associated with a very reasonable cost.
But what is the upfront investment if you include the key elements? Let us break it down by section.
Ecommerce Business: Estimated Upfront Investment
Setting Up an Ecommerce Store
The cost of setting up your ecommerce store depends solely on the platform you pick. For example, you won't pay a fee if you sell only on social media platforms. But you might have to pay for certain features like Facebook ads.
In other cases where you operate from a marketplace, there are fees associated with running a merchant account. Then there are referral fees, service fees, fulfillment, and other costs.
If you are very serious about starting an online store, then you need to create your own website. The cost of setting up a customized ecommerce website depends on your products, location, customers, and budget. People pay for all sorts of web development services for designing a custom store, with costs ranging from $5,000 to $10,000. On a tighter budget, you can set up an online store by yourself on Shopify. Ranging from $29 to $299, Shopify has all sorts of plans available for business owners of all tiers.
Licenses, Permits, and Insurance Costs
You may need relevant permits and licenses depending on your product and location. These vary greatly according to location and the region you operate from, so it is best to do your research before incorporating your business in a location.
For example, most American states require a business license, while countries like New Zealand have no such laws, and you can operate an ecommerce store anyway. Naturally, all of these registrations come at a cost.
Similarly, the type of business insurance you choose will also depend on your country, state, or products. In some cases, you need a fee for operating with insurance. Common types of insurance include:
One key difference between an ecommerce site and any other site is that you will have to use a payment processor. Customers will not stick around on your site if you do not have a credible payment processing option. Common options are:
If you plan to sell products but not through dropshipping, you will need to buy inventory. That is because dropshippers do not pay the wholesaler until the customer buys a product. If you choose the other model, you need to maintain an inventory, even if your store is small.
Although most ecommerce stores won't have a large stock of inventory on hand, you will still want to buy enough to gain any discounts. So, consider buying in bulk to bring down your purchase price. 
When it comes to sourcing products from local vs. overseas suppliers, keep a $1,000-$1,500 for cross-border purchases. That's because many suppliers have long lead times and minimum order quantities.
Software helps you align all business operations under one platform and automate tasks. Modern software trends lean towards paying a monthly subscription for SaaS (software as a service) rather than paying big bucks to purchase a program. Some software that may be of use to you in running an ecommerce store include: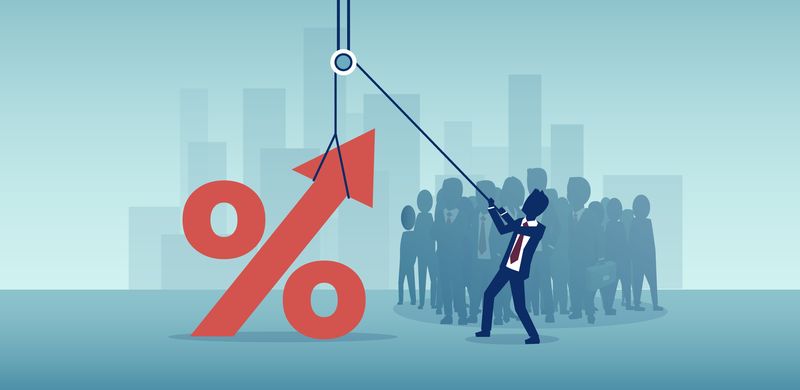 There are some apps and plugins that can accelerate the performance of your store. Although they aren't required, using them can help you gain subscribers, increase sales, and more. Below are some great options and the upfront investment required to access them.
SEO (aka. search engine optimization) is one of the most effective tactics for driving visitors to your store, but knowing how to optimize a website isn't the easiest to learn. Fortunately, there are SEO plugins that cover the hard part for you. The pricing of these tools ranges from $0 to $200, depending on whether you're using the free or premium plugin.
Email Marketing Tools – $0-$30
Email marketing is hands down the best way to re-engage customers. It's also a great tool for thanking people for their orders, encouraging repeat purchases, and bringing back customers who abandoned their carts. Many email marketing tools come with a free plan, but a paid plan is recommended if you're serious about using email to grow your business. Options like Jilt start at $29 a month.
You should focus on your branding to make your store stand out. People with reasonable graphic design skills have the advantage, as they can create a logo and branding assets by themselves. Also, there are plenty of tools online that help you create a business logo for free.
If you lack in this department, you might have to outsource branding to a professional artist. You will find people who are ready to design your logo and branding assets on Fiverr for costs ranging from $10-$75.
You may not consider using high-resolution photos in the initial stages, but it is something to consider as your ecommerce website grows. Your target customer cannot feel and touch the product like in a traditional store, so they need high-resolution photography to make a purchase decision. Photography comes at a cost, so you can either pay it initially or after you make some profits.
Ecommerce stores often make the mistake of using supplier photos, which can harm your reputation in the long run. That's because they're often captured in a low resolution with little attention to detail. You can gain an instant competitive advantage by placing hi-res product photos on your website.
Sooner or later, you will need a team to help you operate and scale faster. Traditional models of selling require more staff than the ecommerce model. Your staff will be relatively smaller but efficient and well-trained to deal with an ecommerce environment. 
If you are not dropshipping, you may need staff to help with packing and shipping orders on a daily basis. If you choose to employ a team to help with all departments of ecommerce, here is an estimated cost of common resources:
If you plan to sell large-sized items or a large number of small items, you will need warehouse space to keep all the stock. Warehousing can cost you $6 to $11 per square foot every month, depending on your location. Some businesses also consider renting out a storage space for stock if the storage company allows frequent access.