Promotions are communication tactics that ecommerce stores attempt to influence people to buy their products.
Promotions refer to the communications that ecommerce stores attempt to influence people to buy their products. Online stores generally promote their brands by choosing a target audience and finding ways to get in front of them. A lot goes behind the scenes that lead a company to give specific customers a specific offer at a specific time. 
Things to Consider When Creating Promotional Offers
Let's look at everything ecommerce website owners should consider when creating promotions for their business.  
Just like all marketing initiatives, you should know who you are targeting with your promotional offer. In some cases, you create an audience-wide offer, but it should never be your first choice.
Whether you decide to target a specific audience or go broad, it's crucial to make a conscious decision. Niching down does not mean you exclude those who fall outside the range of your target audience. For example, even if you have a 'Back to School' offer for college and high school students, the offer should apply to all who shop from your store.
At the same time, you have the liberty to create a specific offer for certain segments of your audience. For example, you might want to provide ongoing discounts to college students, veterans, and senior citizens. Providing a relevant offer to a targeted audience helps nurture them to engage with your brand even more.
To get the most engagement from your promotions, you should display them when your audience is the most active. This means that you take advantage of occasions and seasons that spark conversations. For example, having a Back-to-School sale in July and August makes sense, as this is the time when students and parents are looking for new supplies. The same goes for advertising on Black Friday and any other shopping day. 
Timing is important even when you are not promoting something during major events. For example, if you are having a flash sale, make sure that you run it when your customer base is most likely active on your site. In short, leverage timing to drive maximum conversions from your promotions.
Setting Terms and Conditions
The conditions of any ecommerce promotion help explain the full offer to the customers. Normally, the conditions of promotions revolve around:
Conditions also explain any exclusions that may apply to the promotion. Using the same example from above, the ecommerce retailer can specify that specific products are not included in this promotion.
It is crucial to define the terms and conditions of your promotions clearly. It allows customers to engage fully with your business and realize the offer in the best way possible. In turn, you can also expect to deal with the exact audience you target.
Reminisce about the common ecommerce offers we see nowadays:
The 'action' is whatever the customer will receive when they engage with an offer after they fulfill the requirements from their end. The offer you provide should be in line with your business goals. 
Scaling, Tiering, and Halting
Tiers, scales, and halts are all part of promotional terms and conditions. Tiering is the way the value of an offer changes when the customer spends x amount of money. For example, a brand can use tiers by announcing 10$ off for a purchase of $100 or more, 15% off for a purchase of $250 or more, and 25% off for a purchase of $1000 or more. 
Scaling is when an offer can be applied more than one time or if it can apply to a single purchase per customer. For example, in the offer, "Buy one or more x and get 50% off on y" means the customers only get half off on the second item.
Halting puts a limit on a customer's ability to get offers past a threshold. Using the example above, the brand can allow customers to get the 'Buy one or more x and get 50% off on y discount" only on five purchases. No more discounts apply on the 6th purchase.
Combination and Prioritization
The more promotions you announce, the more they can overlap. Whenever you launch concurrent offers, it is important to see that each offer has clearly defined terms. In setting rules for combinations, you should tell if the customer can take advantage of one offer in conjunction with another. Typically, the best rule is to keep promotional offers separate to avoid any issues.
The next step is to prioritize each active promotion. You need to define which offer applies to a given purchase if more than one offer applies, technically. Whatever happens, always pick an offer that delivers the most value to your customers.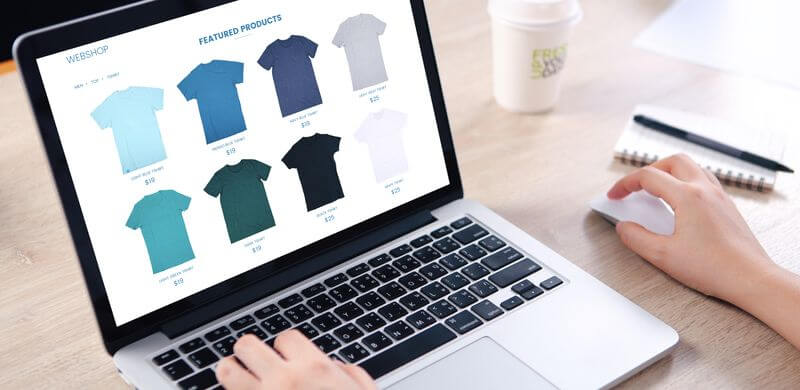 Ecommerce Discounts Best Practices
Let's look at the best practices of having an ecommerce promotional campaign.
Have clear goals in mind

. You need to have a clear idea of what you wish to accomplish with a specific campaign. Never launch an offer 'just to check if it works because this haphazard approach can lead to many troubles and pitfalls. Setting clear goals allows you to target customers better and focus on getting more profits.

Know your profit margins

. It is necessary to consider your key performance indicators to help you improve through the promotional campaigns. Your goals in this area will define the value your customers receive through promotions.

Send different promotions to different segments.

Because not all who belong in a value segment are alike, it is important to consider your whole customer base.

Communicate your offers clearly

. This is to ensure there is no confusion at the customer's end. You need to ensure that you have posted your offers at the right channels for the audience you plan to attract.
Ecommerce Discounts Strategies You Can Use Right Now
Effective promotional strategies are much more than slapping coupons of "10% off all on products." You do not have to reinvent the wheel with every offer you plan. So you can start with some proven strategies that will be effective with the right planning. These strategies include:
Exclusive discounts for followers or subscribers

Mobile discounts or only in-app discounts

Event or date-specific discounts

Discounts for employees only

Discounts for students

Exchange discounts

Weather-specific discounts

Milestone-specific discounts

Win-back discounts

Members-only discounts