A product catalog is marketing collateral that features critical product details that help consumers make purchase decisions.
What Is a Product Catalog?
A product catalog is marketing collateral that features critical product details that help consumers make purchase decisions. Product catalogs list products by mentioning their features, dimensions, estimated weight, price, color, customer reviews, etc.
If you shop on Amazon, you've likely come across a product catalog. Amazon provides you with all the details you need to know about any product with a single click. If you are looking to buy a book, Amazon lists the name, author, publishing date, weight, page count, and anything else you need to know.
In the ecommerce domain, these documents are quite common because every customer wants to know more about a product from the official seller.
Who Needs a Product Catalog?
Product catalogs are useful documents for business users like sales representatives, distributors, managers, and field marketers. Here is how these parties use product catalogs: 
Sales teams use a product catalog to convey accurate information about a product or service to the buyer. Reps need to consult with a product catalog frequently when communicating with buyers who have questions about a product or service.
Decision-Makers and Customers
Decision-makers and buyers need product catalogs to make a purchase decision. People dealing with different vendors can refer to the catalogs and pick a product that matches their requirements in the best way. 
Shift managers and warehouse managers need a product catalog to keep tabs on their company's inventory. 
While walking customers through the demos of their products and business solutions, field marketers need to have the catalog handy. A catalog helps the field marketer dive deep into their product offering and not miss any detail.
External entities like agencies, resellers, partners, and value-added sellers need a product catalog to share all details with the end-user.
What Are the Contents of a Product Catalog?
Here are the ingredients that make a great product catalog:
A call-to-action urging people to take action after they go through the catalog. What do you want people to do next? Email, call, message, following are some options.

List of all the certifications earned by your products, such as ISO 9001, ISO 27001, etc.

A mention of the core constituents of your products. For example, copper of the highest grade, alloy, etc. This element is completely based on your industry.

Reviews from customers who have given you a good rating.

Dimensions in detail of all the products to make the buyer visualize the offering.

Any discounts or promo codes you would like to offer.

Top-quality features of the product.

Warranty and guarantee from your company.

Indication of the best conditions for using the product. You should mention any warnings here as well.

Name of the product and even a little story about how it came into being.

Professionally taken photos showing your product in use.

Returns conditions and how you will process returns.

Size of each product.

Safety measures everyone should keep in mind when using the product.

A version of the product. For example, Windows '16.

Year of launch and revisions.
Reasons Why You Need a Product Catalog
Technical information and features are important bits of info for any consumer. Putting these details on a catalog helps consumers learn and memorize such crucial details. Be it on a website or a printed brochure, this kind of information always helps potential buyers decide whether to go ahead with the purchase.
It is tedious to share information back and forth with prospects. Why? Because some info will always get lost along the way. Sharing information in a digital or virtual catalog saves everyone time and efficiently reduces clogs in the business cycle. 
Helps Representatives Sell
Sales reps have one main job: to sell your product. A catalog arms them with all the shiny details that can impress a potential buyer. Digital and physical catalogs show that a business is ready to give you all the information you need to buy their product. Customers save their time, and if the catalog is well crafted, they will make purchases faster. 
Salespeople and customers have more contextual conversations based on a catalog which improves chances of conversion. No need to go on an endless question trail because all the details are in the catalog. 
A company's brand reflects more through a catalog because the catalog becomes your playground. Using colors, words, graphics, and fonts enables you to set your brand apart from the rest. Some businesses include their origin story in a clear tone on the brochure to evoke emotion in the catalog. Strong catalog branding educates a customer and makes you memorable in their mind. 
Streamline Information Flow
Catalogs offer a smooth flow of information from the origin of the product to its final destination. As multiple stakeholders get involved, the information remains the same, and nothing gets lost in translation.
A product catalog with pictures, videos, and directions gives customers the full picture, which increases their user experience. Product marketers should analyze buyer needs before designing a catalog to meet customer expectations. 
Minimize Training Efforts
In digital catalogs, the training time is significantly reduced because you can go through the details virtually. The learning curve shrinks because of no necessary manual intervention.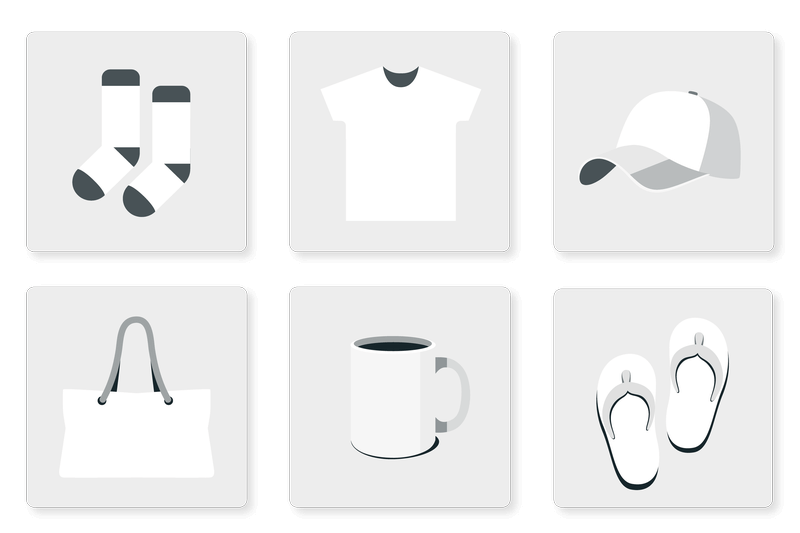 Product Catalog Management
The ecommerce product catalogs of today are not limited to physical printing. There can be digital product catalogs, too, and both options are suitable for modern online stores. 
Since a product catalog helps you show off your products, it should be a source of rich, complete information. The catalog must include information that a retailer, press outlet, or customer can understand in a glimpse. A well-done catalog shows potential customers all they need to know about your brand. 
A digital product catalog works in the same way as the aisles of a brick-and-mortar shop. You can mimic the in-shop experience with an engaging catalog. But there are challenges with product catalogs, which is why catalog management is so crucial. 
Here are some product catalog management tips:
How to Design a Product Catalog from Scratch
A product catalog consists of three parts:
Product data: This is the complete, up-to-date information that you can import from PIM.
Photos: They should be a part of your product information and attached to your products as assets
Layout: The layout is up to you to design. You can either choose to design a layout from scratch or with whatever catalog creation tool you pick. 
When you figure out these three elements, you can move to the next steps.
The product catalog will not necessarily include all the products you offer, especially if you tailor the catalogs to meet different needs. The first step is to decide which products will make the cut and group them to make sense. 
Create the Catalog Design
You have options for how to design the product catalog. People either hire a designer to create the format from scratch or purchase an online template that is easy to fill. Catalog design tools often include dozens of premade templates, so you'd save time on making the core elements of the catalog. However, make sure the layout is customizable so you can edit it in the future. 
Optimize Product Information
Product descriptions and any technical data should be as accurate as possible. If you are missing any information in this department, it's time to fill it in for your product catalog.
Connect Your Catalog With Channels and Platforms
Connecting a digital catalog to your marketplaces and online entities is highly important. When you connect the catalog to different platforms, it becomes easier to market and sell your products. 
Export Your Catalog for the Offline World
Your primary concern may be an online catalog, but the benefits of having a printed catalog are immense. Offline catalogs are still popular in the digital age. You can either ask the designer to create an easily exportable catalog or choose a tool that lets you easily print its PDF version.