Personalization is the method of tailoring a product, message, or experience based on information a business has about an individual.
Personalization is the method of tailoring a product, message, or experience based on information a business has about an individual. In other words, it is the act of designing something that meets a person's requirements.
What Is Online Personalization?
Online or website personalization is the act of building customized experiences for visitors to a site. It allows you to deliver a unique, memorable experience tailored to your audience's desires and needs.
What Is Ecommerce Personalization?
Ecommerce personalization is the act of delivering a tailored experience by showing content and offers based on user activity, past orders, demographics, and other personal information. It allows store owners to engage customers, increase repeat orders, increase conversion rate, and drive more sales.
Ecommerce personalization comes in many shapes and sizes, ranging from product recommendations to returning customers to cart abandonment emails and texts.
Advantages of Personalization in Ecommerce
Before ecommerce, customers walked into a store, met a salesperson, and described what they wanted to buy. Recreating this kind of personal experience is a challenge for ecommerce brands, but not impossible. And there are several advantages to personalizing your ecommerce customer experience, as indicated by the following statistics:
With everything going on in the world right now, consumers will want a personalized experience from their favorite stores. So, it's up to you – the store owner – to give them what they want. 
Creating a Personalized Ecommerce Experience
Goal attainment lies in the heart of personalization. Most of your goals must be customer-driven. Ecommerce is not about delivering what you want anymore; it is about allowing each potential buyer to experience the store and help them make the right decision.
Think of a time when you visited your favorite store online, and then remember your goals for a purchase and your expectations from a site. For example, your requirements from a department store will be different during the wedding season, or your preferences of booking a vacation change when traveling with family/alone. Similarly, each visitor looks at your store differently each time, and powerful personalization looks past who you are to what you are trying to achieve right now.
Website search info, browsing data, recommendations, landing pages, and many other engagement points should work together to create a full picture of each visitor's journey. However, this is easier said than done. Personalization is the need of the hour, but most businesses are still in the early stages of understanding how to utilize it in the best way.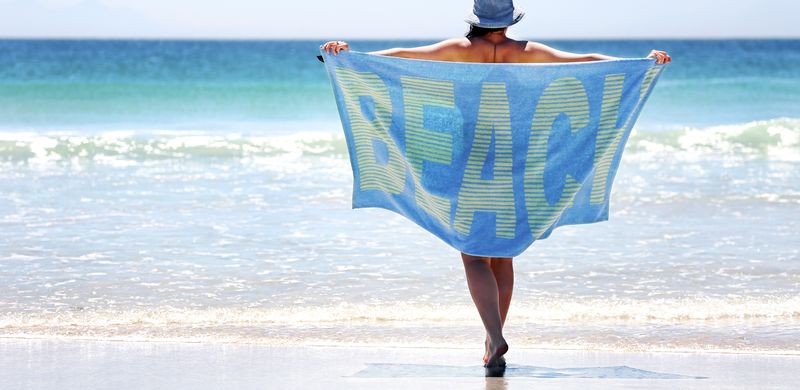 3 Things to Consider When Designing a Personalized Ecommerce Experience
When embarking on a new personalization journey or tweaking an existing one, the process boils down to 3 main questions: 
Where Should Personalization Occur?
Take a good look at the channels and touchpoints your customers engage with as they visit your site. Where would a personalized element fit best? Some elements include inspirational content, product recommendations, location-based offers, customer chat, and site search. You need to map out each micro-moment that can create a more contextual experience.
Which Information Is Useful?
Look at the tools you already have, like CRM, marketing automation, and A/B testing, that offer a wide range of information. Based on this information, you can map where you would like the personalization to occur and decide which of your pre-existing tools can help support a micro-moment. This is also a good time to identify gaps in your data that will complete your vision.
How to Use Technology and Analytics to Create Personalization?
This is the fun part. It all comes down to how you will bring all your pre-existing channels and data together to design a personalized experience. This is the most important consideration of the three and one that matters the most in each transaction. 
Difference Between B2B and B2C Personalization
B2B buyers also want a personalized experience like B2C buyers. Personalization is a strategy most B2B marketers prioritize each year, but it is a challenge for most. Still, a study found that only 22% of B2B customers say that their most recent online shopping experience was completely personalized. Here are some reasons why:
B2B businesses need contextual targeting, which roots from understanding the industry, accounts, and products. If you're selling B2B products, consider investing in an intelligent technological solution that uses AI to predict touchpoints.   
AI and Ecommerce Personalization
Advancements in technology like artificial intelligence (AI) and machine learning (ML) have been major drivers of personalization. Machines are fast and crunch data quickly, enabling real-time optimization.
Brands can use machine learning data to optimize and design an individual shopping experience. Adding this kind of intelligence to the user experience is a process that is not possible to perform manually.
For those who rely heavily on content, artificial intelligence can help create content by identifying gaps in what users are looking for.
For example, if a print on demand sees a rise in searches for printed face masks, it can use this insight to fuel its content development. Machine learning identifies these trends quickly without losing hours of your human resources required to read hundreds of pages for search trends.
Personalization Tips for Ecommerce
Before we give you some tips, we must mention that no two ecommerce businesses are the same. The tactics that work for one business may fail for the other. Therefore, there is no single tactic that always leads to personalization. It takes a village to identify, predict and experiment with the trends to create a personal recipe of how many ingredients you need.
Here are some of the most common tactics used by ecommerce storefronts. The best way forward is to combine some or all of these tactics to create your recipe for success.
Real-time personalization is noticing how user behavior differs or matches with their usual behavior. You can identify the user's current main goal and the behavior of similar users. Technologies help you attain this information and apply it to derive meaningful results. 
Understand where and how you can personalize an experience for your site visitors. You can also decide where the most impact will happen on revenue due to personalization.
Perform research on the available ecommerce personalization technologies and ones that are most popular in your niche. You can then decide on a few tools to get started.

 
Assign the right resources to the project. Decide who will head the project, oversee the proceedings and measure the results.

 
Create a long-term personalization and optimization strategy.
Begin segmenting

and personalizing your website. Check which areas benefit more from personalization.

 
Keep tracking and monitoring the results of your personalization strategy. Optimize where needed.
When you are satisfied with your strategy, begin to scale to other channels.