Order tracking is a process of monitoring and tracking orders placed online and delivering real-time order status updates to customers. 
Order tracking is a process of monitoring and tracking orders placed online and delivering real-time order status updates to customers. It helps customers learn where exactly their order is, when they should expect it to arrive, and whether there has been a delay.
Order tracking helps you answer one of the most common questions in ecommerce, "where's why order?" Because even if the order is shipped on time, there's no guarantee that there won't be roadblocks in its journey. With an order tracking system, you can minimize post-purchase anxiety and save customer support's time.
What Are the Benefits of Order Tracking?
Before you start running your business, you need to register for some state and federal taxes. To register for taxes, you must apply for an EIN. A simple Google search will educate you on the EIN process.
You will have different options for how your business will be taxed. Specific taxes might apply to your small business, and you can read up about them.
Different order tracking systems provide different benefits but also have some advantages in common. All order tracking systems offer:
Your business process will look transparent when customers and suppliers check the fulfillment status of their orders. A trustworthy and professional business lets its customers and vendors know when their orders are in real-time. Creating a system based on transparency leads to more orders in the future. 
When ordering from suppliers, you can implement an order tracking system that syncs with inventory and stock control systems. The buyer will know what you have at all times and will order accordingly.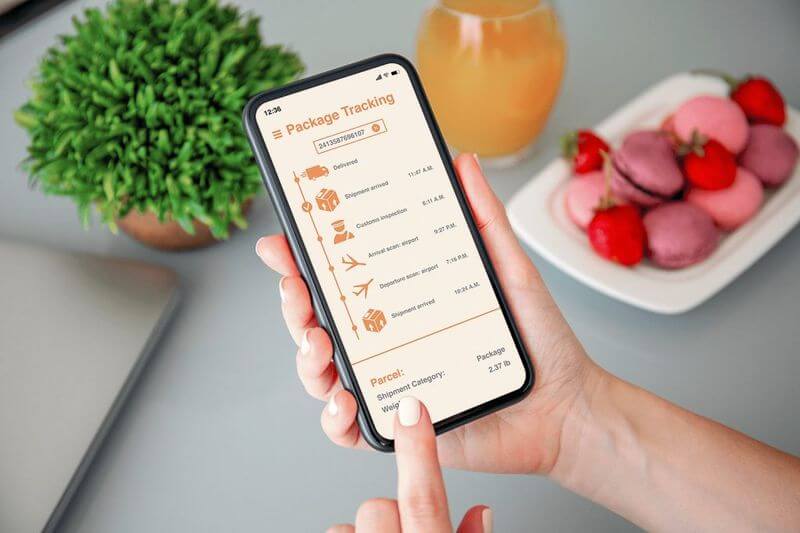 What Type of Order Tracking Is Suitable for My Business?
You have two options when it comes to ordering tracking. Here is an overview:
Almost all major courier companies offer order tracking as a part of their general services. If you only need basic order tracking to let a customer know where their order has reached and how long it will take to deliver it, then this might be the most feasible option for your business. You can request an order tracking service through the courier's website.
Using order tracking on a courier's website requires setting up an email service to give the customers their tracking number and any other information they will need regarding the order. You can also use a third-party shipment tracker that displays order information for all major couriers.
Another option is to use an order tracking app. Check the app store of your ecommerce platform provider to see if you can find one that lets your customers track their packages.
Integrated Order Tracking
 Integrated order tracking should be your choice if your business has advanced needs. Typically, you need this type of tracking when you have multi-stage processes or inventory queries. A useful feature of integrated tracking is real-time inventory management, in which you can know when an out-of-stock item gets back in stock and how long it will take.
Integrated order tracking systems also come with status checks to know the order's stage in the supply chain. Another feature is order history, which lets you monitor past performance, useful for audits and other reasons.
What Is Customized Order Tracking?
It's common that a lot of parties will be involved in the order fulfillment process, whether that's 3PLs, parcel carriers, or warehousing. But since this aspect of the operation is not visible to the customer, the presence of unknown partners can lead to anxiety and confusion. After all, customers made a choice to support your business, but not the supply chain.
Fortunately, modern order tracking tools enable store owners to customize their templates with brand colors and logos, which provides comfort and confidence during the post-purchase stage. Plus, it helps reinforce your brand identity over the course of the shipping journey.
How Do I Integrate the Right Order Tracking System for My Business
Once you decide that your business needs a built-in order tracking integration, the next step is to find the most relevant solution. The first things you need are custom codes for every product or service you sell. After this, you're ready to choose a courier company and follow their instructions to set up order tracking.
Start by inquiring about the estimated delivery date the courier company delivers any order from point A to B. Next, you will set up a system that emails customers any details they will need to track an order. Once an order is shipped, the customer will know the tracking information, complete with a catalog number, order amount, and tracking code.