Ecommerce stands for electronic commerce, a business model wherein transactions happen online, over the internet.
Ecommerce stands for electronic commerce, a business model wherein transactions happen online, over the internet. People can purchase products from an ecommerce store on a range of devices, from smartphones to laptops, by visiting online stores or apps. 
Ecommerce sales can also involve sales through online auction platforms and marketplaces. In 2020, worldwide ecommerce sales amounted to $4.28 trillion. By 2024, experts predict the value of ecommerce will reach 6.388 trillion. As the digital landscape grows, new methods of online selling are becoming more popular. Mobile commerce or "mcommerce" is particularly appealing for today's shoppers.
The Benefits of the Ecommerce Business Model
For consumers, the benefits of ecommerce are simple. Buyers can access a huge selection of products from the comfort of their own home and make purchases with a couple of clicks. This business model is also ideal for today's entrepreneurs as a cost-effective way to make money online. With ecommerce, your business accesses benefits like:
The total cost of ownership (TCO) of an ecommerce business is much lower than that of a retail store. There's no need to maintain a physical store, and you won't need to hire retail sales staff to help you, though you may need some online assistance. There are certain types of ecommerce businesses, like dropshipping models, which reduce costs even further by eliminating the need to store inventory.
A physical store is limited to a specific geographical area. An online store can connect with consumers all around the world. The flexibility of ecommerce allows companies to accelerate from a local customer base to a global market with ease.  
There are a host of tools and technology solutions available to make running an ecommerce store easier. Today's companies can access everything from traffic analytics software to inventory management tools that automatically track how much of a product you have left. 
With an online store, your customers can access your business and make orders whenever you choose. This ensures you have endless sales opportunities, even if your consumers aren't ready to buy during standard business hours. 
With an online store, you can access all kinds of targeted marketing solutions for connecting with the perfect customer every time. You'll be able to choose your preferred audience and access strategies like social media, email, and SEO or PPC marketing to pull eyes to your store. 
The flexibility of an online store means you can manage your business from anywhere, provided you have an internet connection. Ecommerce store owners have the freedom to choose their own hours and build their business around their needs.
If you decide to change or update what you sell, it's easy to transform your ecommerce website accordingly. Start a small t-shirt shop, then transition to a full-fledged print-on-demand operation. Nothing is there to restrict you. Changing strategies would often mean going through a very expensive transition from one niche to another in an offline environment.
Notably, while ecommerce has a lot of benefits to offer, there are some downsides too. Consumers can't touch and interact with your products in person, making it harder for them to evaluate the item's quality. This means ecommerce companies need to work harder to earn the trust required for sale.
Various points may lead to frustration for a customer, like poor customer service or slow delivery speeds. Additional measures need to be taken to ensure the ecommerce business is operating with the customer's needs in mind.
The Various Business Models of Ecommerce Selling
Ecommerce is an umbrella term referring to any online sales strategy. If you're selling products, services, or solutions over the web, you're running an ecommerce company. However, there are various types of models you can follow. 
The first step in choosing your ecommerce strategy is deciding who your target market is going to be. Options include: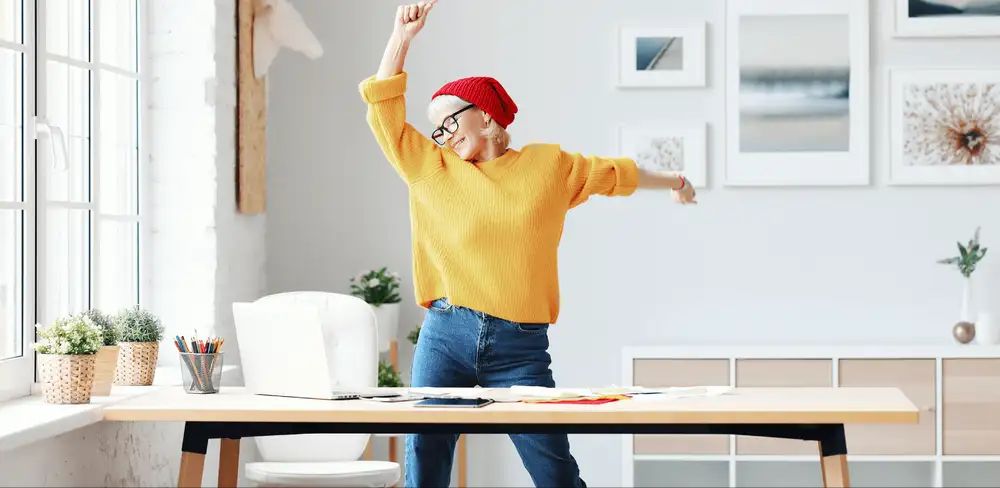 How Do You Start an Ecommerce Business?
There's no one-size-fits-all strategy for building an ecommerce business that works for everyone, but most people will follow the same logical selection of steps. To start developing your ecommerce business, you'll need to:
1. Choose and Source Your Products
First, you'll need to decide what you're going to sell. There's virtually no limit to your options in today's flexible online world. You could choose to sell software and services online, so there's no need to work with a shipping provider, or you might run a print-on-demand store, where you can avoid the work involved with dropshipping inventory. 
Deciding which product to sell involves considering what kind of industry you're going to be working in and what sort of customer you hope to sell. You can use tools like Google Trends to discover what kind of products and services people are talking about in your industry or conduct market research to learn from your intended audience. 
Once you know what kind of products you're selling, you'll need to source that inventory. You can source inventory by:
Dropshipping with providers who manage fulfillment on your behalf. 
You'll start the research portion of your business development plan during the initial product selection phase. Once you know what people are looking for in your industry, you can begin building on your research with extra insights into your competition, target audience, and other essential factors. 
Start by collecting as much information as you can about your industry, the kind of customers it appeals to, what kind of margins you can make, and even which business models the top competitors use. Where possible, find companies that could become significant competitors for your brand and learn as much as you can about their tactics and target market.
You'll also need to develop an excellent insight into your target audience. Building a user persona with information on demographic details, behavior traits, pain points, and more should help you to build marketing and sales strategies that appeal to the right people.
Your brand is the thing responsible for helping you to develop real connections with your target audience. A brand highlights everything that makes you different, from your logo and color choices to your voice and unique selling proposition. With a strong understanding of your market and audience, you can begin to build an image or identity to appeal to your customer. 
Consistency is crucial for a successful brand. To begin, create a set of brand guidelines to determine how you will position yourself in the digital market. You can use your branding guidelines to figure out what kind of words you're going to use to reach your audience and even which channels you need to be active on (like social media or Google search). 
4. Choose Your Sales Strategy
An ecommerce brand requires a sales strategy for initiating transactions online. There are a few ways to build your business. You can start by developing an ecommerce store from scratch, using an agency or developer to assist you in making a website unique to your company. 
A slightly easier option might be to use an off-the-shelf platform for ecommerce store building. You can initially skip building your own website and sell through a marketplace like Etsy or Amazon. These tools come with access to templates, widgets, modules, and plugins, which offer access to a wide range of usability features. Before launching your store, remember:
Finally, you're ready to launch your store. At this point, you'll need to start promoting your site as aggressively as possible. Using your customer personas, consider where your audience is most likely to be online, and ensure you have a strategy for promotion in this environment. For instance, companies in the print-on-demand industries are more likely to attract customers on visual platforms like Instagram. 
Set up a strategy for consistent marketing and gaining traffic. This might include:
As your business grows and you attract new customers, you can consider adding new marketing strategies and even new products into your strategy.