Dropshipping is a retail fulfillment method for ecommerce stores, and it removes the need to handle the product directly.
Dropshipping is a retail fulfillment method for ecommerce stores. It removes the need to keep the products you sell in stock. Instead, you buy the items from third-party suppliers and have them shipped directly to the customers. Dropshipping removes the need to handle the product directly, which saves you time and resources.
Dropshipping is different from the traditional retail model in that the store owner doesn't own or stock inventory. Instead, you create an online storefront and purchase inventory as and when needed from a supplier (usually a manufacturer or wholesaler). The supplier takes care of the shipping and order fulfillment process for you.
A dropshipper is a supplier or manufacturer who manages inventory for a merchant and helps with order fulfillment. This gives the merchant more time to focus on other important tasks, such as how to draw more visitors to your online store. You can seek out dropshippers present in the US, or any other country in the world, using databases connect an app that links you and your store to reliable suppliers everywhere. 
Dropshipping is an excellent business model for online entrepreneurs due to its accessibility. You can test different business ideas with dropshipping while facing little to no risk. You learn about how to pick and market the most in-demand products. Here are more reasons why dropshipping is popular: 
A big advantage of dropshipping is that you can launch a store without worrying about investing thousands of dollars in upfront inventory. In the traditional model, retailers have been tying up a lot of capital in purchasing inventory. You do not have to purchase a product in dropshipping until you make a sale and the customer pays you. You can start sourcing products and launch a store without worrying about sourcing, storing, or moving inventory.
It is easier to run an ecommerce business when you do not have to deal with physical products. In dropshipping, you do not have to worry about:
Your overhead expenses come out low because you do not have to purchase inventory or run a warehouse. Many dropshipping businesses run efficiently from home, requiring just a laptop and internet connection to operate. However, the requirements will increase as you grow, but would still be less compared to traditional business requirements. 
You can run this business from just about anywhere with a solid internet connection. As long as you can communicate with your team and clients smoothly, you don't have to worry about working from an office.
You can offer a wide array of popular products to your customers because no pre-purchasing is involved. As soon as your supplier stocks an item, you can sell it in your store for no extra cost.
Dropshipping is good for both launching a store and testing the waters for launching a new product category. For example, you can test the appetite of target customers for a new product line by dropshipping. It enables you to evaluate a product demand before buying a large inventory. 
If you get three times the number of orders in a traditional retail business, you need to work three times. By using dropshipping suppliers, you get to grow your business with lesser pains and less incremental work. And while sales growth brings in additional work, like customer support, you have the chance to scale well compared to traditional businesses. 
Just like all business models, dropshipping has a few shortcomings. 
Shipping Can Get Complicated
It is easy to calculate shipping products if you are sourcing products from only one supplier. However, many dropshippers use more than one supplier, and shipping can get complicated in the process. Moreover, multiple suppliers will have different billing systems.
Solution: Start with one supplier and then grow your vendor network from there.
No Control Over Product Branding
Dropshipping means you have little to no control over product branding. Some people go the extra mile by arranging a photoshoot of their products and creating a website with compelling visuals. But like most dropshippers, you may not have the resources to create your own branding. 
Solution: Find suppliers open to placing your brand name on your products and packaging.
It is good to stay detached from inventory issues until you have to deal with a complaint from an angry customer. If the suppliers fail to deliver your order on time, you are the one who has to face the wrath of the customer. Your customer service should be ready to apologize, explain and avoid getting negative reviews.
Solution: Maintain swift communication with the customer. Also, take steps to set realistic expectations upfront to avoid negative reviews of your business.
Dropshipping has a low entry threshold, meaning you'll have a lot of competition as you start your ecommerce business. It would help keep your prices low initially to stay in business and attract more customers.
Solution: Merchants who keep their margins low don't pay much attention to how their store looks. We recommend doing a better job at designing and making your store look like a professional brand.
How to Start a Dropshipping Business?
You can start a dropshipping business by taking the following steps: 
What you sell matters a lot in dropshipping. Start by researching the best ideas for your business. Many people will suggest you look for a niche you are passionate about, but this is only the beginning of the process. Dropshipping is a mix of passion and profit, leaning towards profit. The best dropshipping ideas are always the most profitable ones. After all, isn't it easier to be more passionate when you are making more money?
If you want to set up your dropshipping business idea instead of following lists, here are some resources and tools to check out:
2. Do a Competitor Analysis
Once you decide what to sell, you need to know who your competitors are and the marketing strategies they use to promote their brand. There are a lot of ways to research your competitors.
3. Find a Dropshipping Supplier
If you've created an online store on Shopify, you can use a dropshipping app like Oberlo to find suppliers for your business. Once you register with Oberlo, you can search for the product you like and choose suppliers from the results that pop up. You can see reviews, ratings, and how long the supplier has been on the platform.
When you have a list of suppliers and their ratings, you can move onto the next step, which is contacting those suppliers. Ask them important questions like average delivery times, minimum order quantities, and shipping times.
By this point, you should have a list of possible suppliers that meet your requirement. The next course of action is to make a sample order from them and compare the results. Compare the shipping times, packaging style, speed of service, and keep the customer in mind when doing all of this. 
4. Build Your Online Store
There are a few elements that are crucial for building a dropshipping storefront. Before you set up shop, make sure to consider the following:
After finding your product and setting up a store, it is time to market your business. This is an important phase in your dropshipping journey. Before you start, make sure that you are completely satisfied with the look of the store and ready to welcome customers. Then, follow these marketing strategies to bring people to your store:
6. Optimize, Optimize, Optimize
Once you lock an idea, build a store, and start marketing, you can begin to analyze the performance of your activities. You might discover that some business activities are very successful while others require some re-strategizing. Build on the successful ones, see if tweaking the low-performing campaigns lead to better results.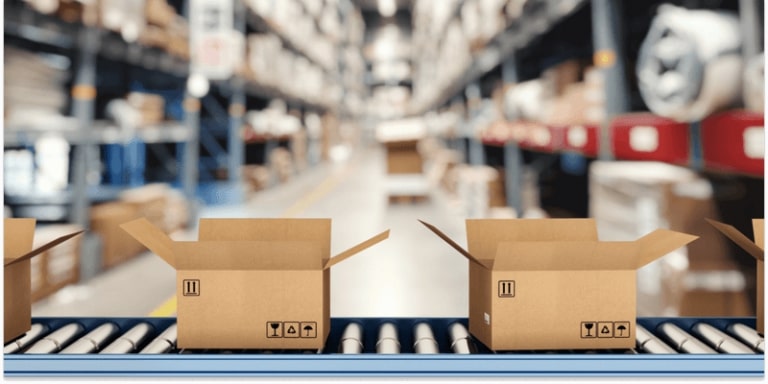 Can You Make Money With Dropshipping?
A lot of successful ecommerce entrepreneurs out there are making money using the dropshipping business model. With dropshipping, you can find items with huge profit potential and set up a store selling them. When you use the right marketing strategies, you will likely generate more revenue and profits, leading to more money from your endeavors.
Dropshipping Tips for Beginners
First-time dropshipper? Follow these tips to avoid the hiccups dropshippers often face when they go in unprepared. 
1. Use Multiple Suppliers to Manage Stock
Stock management is key. However, this isn't easy to achieve without direct access to those companies. A seller will be unable to replenish the low stock in another company. This can lead to issues with sales if not planned for.
The simplest way to ensure stock levels are consistently high is to use multiple suppliers. By connecting with multiple manufacturers who provide the same products, a seller can always be sure to have stock to sell.
What's more, by using apps such as Syncee and DuoPlane, sellers can sync their inventory. By collating real-time feeds from each supplier, these apps show an up-to-date count of stock levels.
While it is unlikely that most manufacturers will provide the same items, certain items will be common amongst them. By sticking primarily to these common items, sellers can find several suppliers to keep them stocked.
2. Get the Shipping Pricing Right
The overall goal when it comes to dropshipping is to keep the shipping aspect simple. Most sellers will create a basic shipping policy that covers all potential costs from each of their suppliers. An average flat rate for shipping helps ensure that no major losses are incurred.
Sellers should choose a carrier service and stick with them. While it is impossible to find a 100% reliable service, sticking with one will provide consistent delivery. Further, it will also save money in the long run.
A flat shipping rate will also need to be planned for orders that are fulfilled from overseas. Though products can be bought cheaper from countries like China and India, these options also come with several potential problems. Longer shipping times and transit issues will be entirely out of our hands. This makes it imperative that customers are aware of these issues. It also pays to set up a branded tracking page that allows customers to track their orders in real-time.
3. Create a Clear, Transparent Returns Policy
Every company needs to have its own returns policy. However, it is slightly more complicated for dropshipping businesses. Before this policy can be made, the seller must check the policies of their suppliers. If their returns policies are strict, then the sellers must take this into account. 
Once the terms are in place, the return process will be simple:
The returns policy should also clearly state whether or not replacement goods for defective items are sent. The supplier may also require a restocking fee for items in good condition. It is up to you to decide as to whether they include this within their refund policy.
4. Prioritize Customer Support
Customer support queries can be handled in several ways. The quickest way is to include an FAQ page on any selling site. FAQs will cover any general issues a customer may have and save them from contacting the seller directly. 
Some questions to address:
5. Be Mindful of Fraud and Security Issues
Keeping credit card details is easier for a repeat customer but is also much riskier. Any site that does this will be required to abide by payment card industry (PCI) compliance rules and undergo security audits. This can be expensive and complex if the seller runs their site, but a payment processor will have these things covered. 
To prevent fraudulent orders, use the address verification systems (AVS) for all online purchases. This system prevents people with only a person's card details from being able to place orders. There are some ways to identify a fraudulent order, such as:
If any orders cause suspicion, they can be easily cleared up by making a quick phone call. Fraudsters will not want to talk to a company they are stealing from, and someone being scammed will cancel any orders.  
6. Learn About Ecommerce Marketing
There are several online resources for in-depth learning on how to market a dropshipping store effectively. Here are a few specific concepts that you should focus on:
Is Dropshipping Worth It?
Dropshipping is worth it only when you put enough money and time into the business. Many people fail with dropshipping due to a lack of perseverance and consistency. Patience and dedication are the cornerstones of dropshipping as you have to create a store, source products, finalize your pricing strategy, and make sales. You'll see the ROI of dropshipping when you are patient and put effort into it.