Customer service is the support offered by a business to customers both before and after they buy your products.
What Is Customer Service?
Customer service is the support offered by a business to customers both before and after they buy your products. Supporting customers in their buying journey makes for a trustworthy and enjoyable experience. 
In today's business world, customer service goes beyond the phone. You can now offer support through email, chat, and social media. Online stores also offer self-service support so that customers can find their way to a solution in no time.
Why Is Customer Service Important?
Customer service is the lifeblood of today's businesses. People in the past used price or product for evaluating a business, but today the main driver of buyer decisions is the overall shopping and post-purchase experience. Customer service can help you shape these experiences. 
Great customer service will provide an amazing experience to the buyer and leave them satisfied at the end of each transaction. When a business goes beyond answering questions to doing everything it can to make a customer happy, they evoke emotions that force customers to reciprocate. Many businesses today compete solely based on customer service.
You've probably heard that it's cheaper to retain existing customers than it is to acquire new ones. But you may be surprised to know that bad customer service plays a huge role in driving away potential customers. Many potential customers end up leaving a business because they were unhappy with the quality of service. Hence, it's critical to focus on customer service to retain customers that can impact your bottom line.
How to Improve Your Customer Service?
It's heartwarming to read cases where businesses went out and beyond to make a customer happy. Like that one time when Lego wrote a heartfelt letter to a 7-year old that made him very happy. So, how do you create a similar experience for your customers?
First, understand that customer service isn't a one-time thing; it's meant to wow customers every single time a purchase is made from your store. Good customer service is so important to customers that they're ready to pay more just to go through a hassle-free experience. You can deliver great service each time by keeping the customer at the heart of everything you do.
Here are 8 customer service best practices you can use to wow your print on demand customers: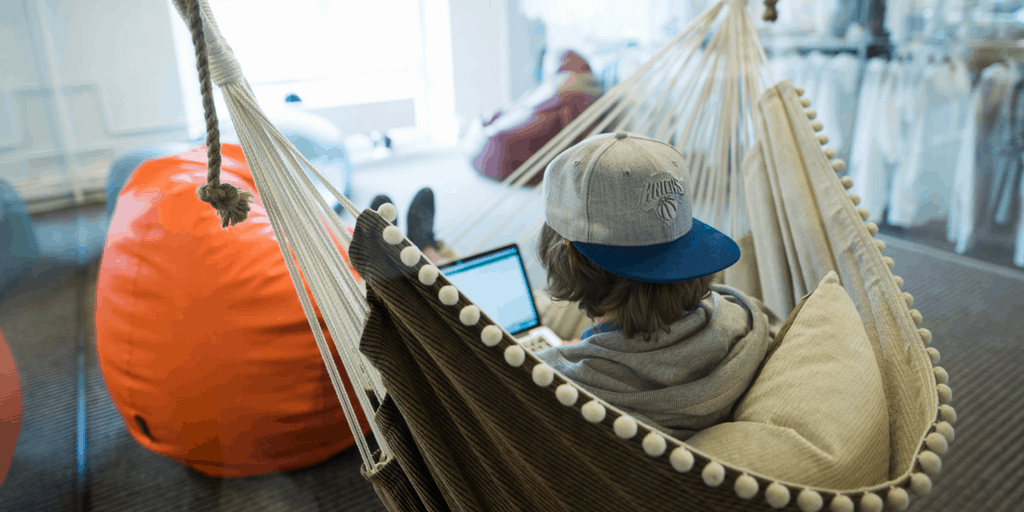 1. Define Your Service Standards
A common issue with the print on demand model is that the customer doesn't know how backend operations work. For example, during the Christmas Period or Valentine's Day, POD businesses tend to experience a rise in orders. This clogs up the logistics network, resulting in unwanted delivery delays for your business.
Honesty is the best policy. Nothing will impress a customer more if you tell them there might be a shipping delay during special occasions and holidays. Be transparent about your product quality, shipping, and everything else if you want customers to trust and keep doing business with you.
2. Listen To Your Customers
Customers need to know that you are listening to them. So when they ask questions, listen with care and attention.
Some questions are related to buying products, where customers are looking for your input to help inform their purchase process. Use this as an opportunity to understand and educate the customer.
You may also receive questions about your service, such as why there's a delay in your shipment. Rather than blaming the printer or shipping agent, take ownership of the situation and offer some type of compensation.
Maybe free shipping on their next purchase can ease their frustration about the delay. Or you could give them a coupon code right away as a token of appreciation for bearing with you.
It is essential to respond to customer service queries as quickly as possible. If there's one thing that differentiates companies with loyal customers and those that struggle to retain customers- it is the swiftness of their customer service. While you don't need to be available all the time, you can improve the customer experience by being proactive during your business hours.
Talking to the customer even after the sale is made shows that you care. Make sure that following up is a part of your customer service strategy, and really follow up.
The simple act of asking customers about their experience with your product can create customer loyalty, earn you positive reviews, and make you stand out from the crowd.
When it comes to customer service, convenience is key. Never make your customers look far and wide to get in touch with you. Service should be accessible and readily available for them. 
A contact page with all the information about your business is a good starting point. Consider putting this information on your social media pages so the customer knows you are accessible. It's also a good idea to build up a knowledge base for those seeking quick answers to their questions.
An instant messaging platform can really move the needle in your business as it allows customers to get answers right away. And don't worry – you don't have to sit and answer questions 24/7. Instead, a virtual assistant will do that for you. 
You can find virtual assistants on sites like Upwork and Onlinejobs.ph. But if you'd rather handle queries yourself, you can be available during business hours and activate a chatbot for the remaining time frame. Live chat is less costly than phone support and offers an opportunity to get close to the customer. Consider implementing live chat on your website for an instant improvement in your customer service.
Going multichannel means you need to be where your customers are, whether that's Snapchat, Instagram, WhatsApp, TikTok, or WeChat. After developing your channels for communications, let customers know that you can answer their queries on these places. 
But don't spread yourself too thin, especially if you're a single person running your store. Focus on one or two channels, and aim to provide a high level of customer service across both mediums. Take customer service to your customers and exceed their expectations.
This doesn't mean you should roll out a red carpet for your customers. Rather, surprise and delight are all about small, thoughtful gestures that develop genuine connections with people. In ecommerce, writing a personal email to a customer, sending a handwritten thank-you note, or offering help when it's needed. 
Businesses don't have to go overboard, but little things can go a long way in developing a positive perception of your business. Think of ideas for what you can give to customers – small or big – and choose what feels right to you.
It is not easy to attract customers to a new business. It is even harder to make people buy from a new business. But if you are fortunate enough to get traffic on your website with paying customers, make customer service your anchor. The last thing you need to undermine all the hard work is an angry customer.
If you deliver great experiences and make the buying process memorable, customers will come back for more. It is a cycle where your high standards improve your bottom line, earn you respect and increase the value of your product. We hope that this page inspires you to take steps to improve your customer service.