A custom or customized design is a design created to a specific order.
A custom or customized design is something built to a specific order. A fitting example of custom design is a 'custom-made wedding gown' where the dress is created as directed by the bride-to-be. The client usually gives the directions or asks the designer for their suggestion to create something unique. Custom designs can be anything, from dresses and utensils to t-shirts and shoes.
How to Create a Custom Design?
Here are some cool and trendy ways to customize your designs on fabric and show the world your unique style.
A simple way to customize apparel is to use a fabric marker. This is a customization that nearly everyone can do. Fabric markers work similarly to regular markers, except that they last on a piece of clothing despite washing. The ink in a fabric marker is designed to dye the fabric permanently. Fabric markers will make your unique design last for years.
Embroidery is a simple yet timeless technique of customizing a design. Even minimal embroidery on a t-shirt can give the design a new dimension. You can pick a pattern from the client's recommendation, embroider your logo, or incorporate a trendy design. Before you go ahead with embroidering designs, make sure that:
Who does not like embellishments? And pins? The popular 90's trends are back in town to breathe fresh air into customized designs. Put a cool pin on a simple fabric, and it instantly becomes a custom piece. The embellishments and pins can be customized according to your brand identity or outsourced while keeping up with the trends.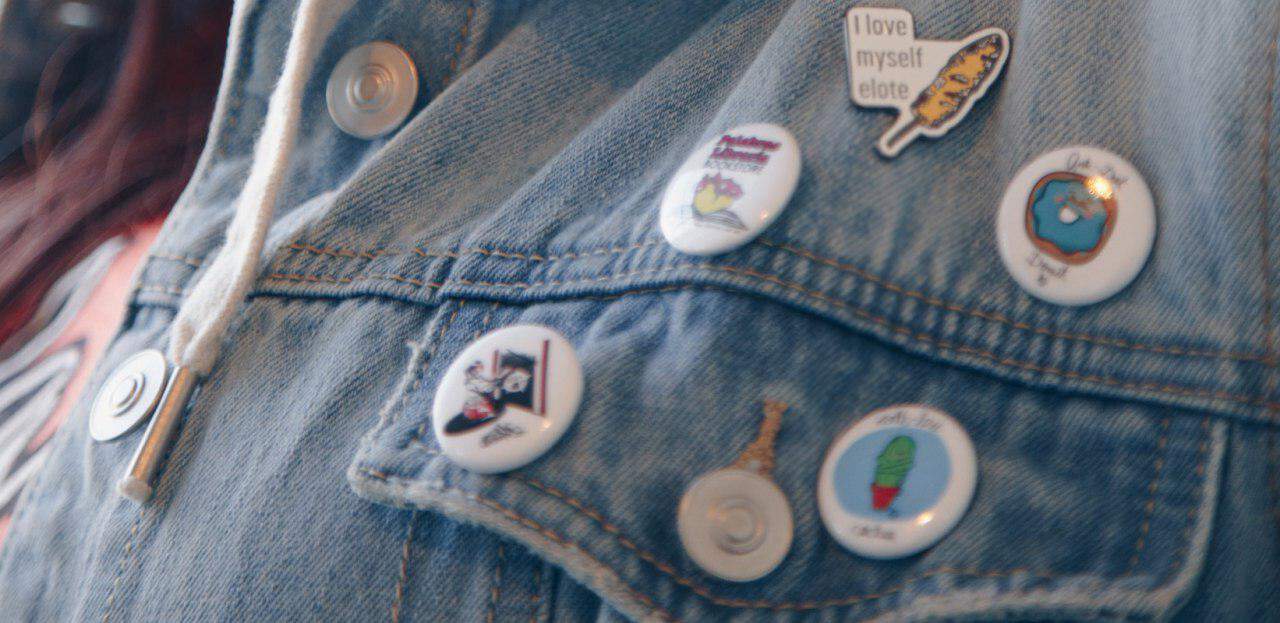 Any plain fabric can come to life with a tie and dye treatment. Be it ombre shades or a groovy dye, and you can transform the way someone looks at fabric. Create wearable works of art with a vision and some vibrant dyes. Plus, this technique does not require much cash.
Easy to apply patches of vintage clothing look too good on fabric, shoes, and even handbags. Patches are making a comeback in the fashion world and present a wonderful opportunity for custom designs. Appliques combined with embellishments look even better on any fabric. Plus, you can play with the colors of your brand to make specific merchandise.
This job is mostly safe in the hands of a professional, but if you can print custom designs, your products will win many customers. Print out your logo or the client's design onto fabric or canvas with the help of iron-on-transfer or a sublimation print. Such designs can be tweaked and personalized even more with the help of graphic design software, and then you can print them on your products.
Working with a print-on-demand partner makes your life easy in this line of work. Once you receive an order, it can go straight to your print partner through automation. Print partners will also pack and ship your order to the customer. 
Fortunately, we live in a world where monogramming anything increases its value. This is the perfect chance for you to put your monogram on any product and call it 'custom-made.' The options for monogramming are endless if you figure out the particular procedure. For example, monogramming on wood requires carving, and monogramming on clothes requires embroidery or print.
There are many fun and creative ways to make custom designs for your clothes. Using the methods listed above, you can create designs that will make your apparel look unique and represent your own distinct style.