Conversion Rate Optimization (CRO)
Conversion rate optimization is a tactic used to increase the number of people who complete a desired action.
What Does Conversion Rate Optimization (CRO) Mean?
Conversion rate is the number of visitors who complete a desired action on your website—be it downloading an ebook, filling a registration form, or buying an item. Conversion rate optimization CRO is essentially a way to increase their count. 
Why Is Conversion Rate Optimization Important for Ecommerce?
To grow a business, you either need to drive more traffic in hopes of increasing sales or use conversion tactics to generate sales from the traffic you have. Performing various experiments on your website and using the data to increase the conversion rate is a cheaper and more effective strategy. It will bring you more sales even in the future. You also cut down customer acquisition costs by optimizing your conversion rate, positively impacting your bottom line and improving your ROI.
In ecommerce, conversions happen at every stage of the buyer's journey because they are dependent on the goal that a particular area of the website will serve them. For example, a customer tapping on a product image is also a conversion because it pushes them down the funnel and brings them closer to purchasing. When you remove friction and make the paths to conversion shorter and smoother, you create more sales opportunities and boost the sales process.
To increase the value of the traffic you have, you need to deploy constant testing strategies, active listening, and fine-tune every part of your ecommerce website for more conversions.
Ways to Optimize Conversion Rate
Conversion rate optimization requires careful experimentation. Before you test anything, make sure your website's sales funnel and pinpoint friction points that you can improve to get more conversions. The best place to get this type of data is your Google Analytics plugin. Study conversion reports see how visitors move through your website and where visitors drop out of the site. A heatmap tool is also a great solution because it shows places on every page of your website where users spend more time.
After collecting the data, analyzing and determining potential conversion issues, you can move on to decide which areas of your website you want to experiment with. This will depend on the conversion goal for which you are optimizing. Google Analytics lets you use goals to calculate how a visitor completes tasks and navigates through your site. 
An example of a goal can be a newsletter subscription or booking or purchase. In the end, it boils down to the most useful stats for your business and the ideal conversion map you charted for your visitors, starting from the entry point until the final conversion point.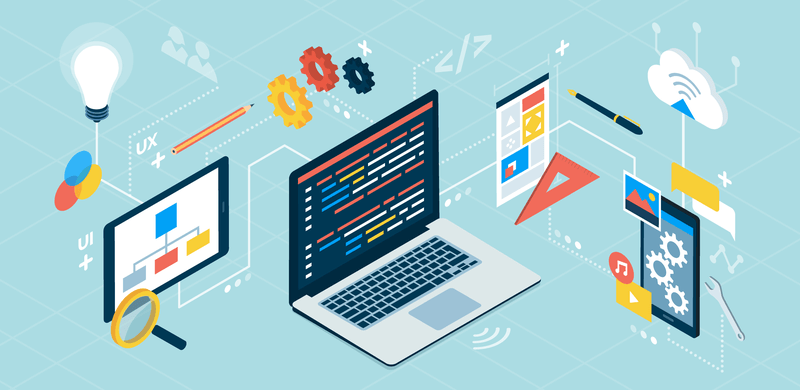 By deciding the specific elements you want to test on the site (colors, CTA, layout, copy, etc.), the target audience (organic traffic, current customers, leads, etc.), and a particular page on your website (landing page, product page, etc.), you can formulate a hypothesis and create a goal for each experiment. When all these steps are completed, you should move to try A/B testing. You need to analyze the test results to improve your store's conversion rates and make changes based on the answers you find.
Conversion rate optimization strategies for:
Your home page is like the physical front of a brick-and-mortar store. It is the front window of your online shop that captures attention, ignites curiosity, and makes people stop in their tracks. Your homepage needs to be inviting and easy for people to enter and navigate, and it needs to be visually attractive and help you get people further into the store.
Every product page on your website needs to communicate the value of your products to your customers. You need to create immersive experiences that cover every part of your products and remove chances of doubt or frustration.
Checkout is one of the final stages of every customer's buying journey, so you need to make it as smooth and flawless as possible. You must ensure that the customer does not feel frustrated or abandon their carts in the last stages. At this point, customers display intent of purchasing, and you have to make it happen quickly. 
Even when the customer has gone through checkout and ordered an item, you must remember that it is not over until the product is in their hands. You need to focus on handling shipping and returns as an opportunity to please your customers. Waiting for the package is also an anxiety-ridden experience, and you do not want to make the customer disappointed in the end. 
The about page carries the essence of your brand. It should tell the story of how your brand came into existence and how you want to serve your customers. The goal of an about page should be to build a lifestyle around your products and make people want to become a part of your community. Try to build a story around your products and the relationship of your customers with the product. Ask yourself these questions: where did the idea come from? What makes our customers special for us? 
Conversion Rate Optimization: General Standpoint
The best thing about conversion rate optimization is that it focuses on doing your best to turn existing visitors into paying clients rather than making you acquire new customers. This is because converting existing customers is more cost-effective than throwing customer acquisition money in the dark. Conversion rate optimization helps you get the most out of your investments by directing your budget to channels that get proven results.
 It means that you should be focusing on optimizing all channels like email and social, which drive traffic to your website to ensure you are speaking to the right people with your marketing messages. So when a visitor comes to your website, the possibility of them bouncing off because of unmet expectations is low. Different communication channels need different optimization techniques, but A/B testing is the tactic that runs it all. You can use A/B testing, be it Facebook ad copy or Google Ads.
 As new customer behavior insights and optimization methods enter the field every day, conversion rate optimization keeps evolving. It is an ongoing process that you should carry out often.