A checkout page is a web page that an ecommerce store displays to customers as they go through the step-by-step checkout process.
A checkout page is a web page that an ecommerce store displays to customers as they go through the step-by-step checkout process. It can be regarded as an online alternative to a physical POS counter at a store. There are two popular checkout pages: multi-page checkout and one-page checkout.
One-Page Checkout vs. Multi-Page Checkout
As the terms indicate, checkout pages can be created as a single-step solution or step-by-step process. One-page checkout is gaining more popularity amongst online retailers because of being quicker and more user-friendly. However, many case studies demonstrate that multi-page checkouts can be just as effective. Let's look at the pros and cons of each checkout. 
Pros of one-page checkout
Apart from the fact that the form fields to fill are almost identical between both checkout styles, it still takes less time to complete a one-page checkout. Shoppers don't need to wait for the second page to load, saving them a lot of time.
In one-page checkout, shoppers can see how far along they are in the ordering process and how many steps are left to get to the end. It is psychologically motivating for them to progress through the stages and place the order.
Since all form fields are on the same page, customers do not wait to jump to the second page. They also do not need to go to the previous page if they want to edit some information. This eliminates the possibility of customers abandoning checkout if they go back and fill in the information differently.
Cons of One-Page Checkout
Depending on the data you want to gather from the customer for payment, one-page checkouts can be hard to design. When put into one page, the fields and forms can cause the layout to look cluttered and stuffed. The design degeneration alone can cause many shoppers to abandon the checkout.
Pros of Multi-page Checkout
By dividing your checkout process into different steps, you have a better chance of getting customer data, even if the customers abandon the cart later. For example, if you ask for the customer's email ID first and leave the checkout mid-way, you will still have their email ID and can follow up with them with an email offer.
When you spread the checkout form across several pages, creating a clean, minimalistic design is much easier. This helps give an impression of the checkout being very fast.
Cons of Multi-Page Checkout
If the checkout's progress bar shows you four more steps to go until the process is complete, the customer can feel disheartened and bored. They might find the option tedious and will go to a website that has an easier checkout process.
Choosing between these two checkout page types depends completely on your ecommerce business model. The important thing to remember is that choosing a page is only the first step, and you will have to work on optimizations until the page is ready for the audience.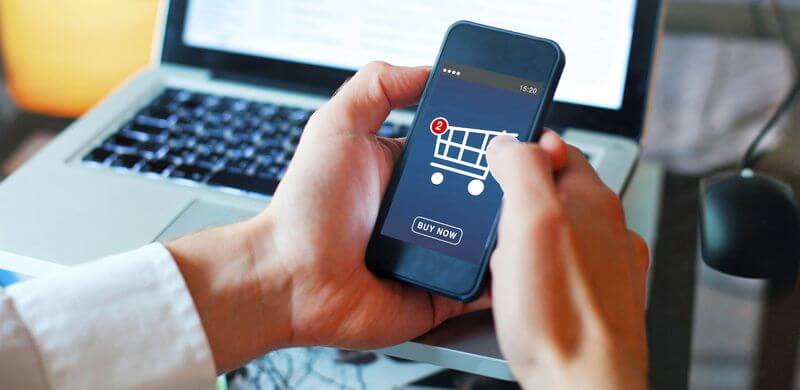 How to Optimize a Checkout Page
Before you make any changes on your checkout page, make sure you have a clear idea of the existing problems and solutions you want to address. Doing this blindly might do more harm than good. Use Google Analytics, heatmaps, and testing to find out the dropping points. Only then can you implement the changes needed to improve the conversion rate. Some tactics you can try:
More and more customers want to skip the registration page and go to guest checkout, and they want to fill a form and move to payment. You can also skip the registration part and ask them to sign in through a social media platform. Or, you can give customers the option of signing up after the checkout is complete. In any way you can, remove the registration barrier to increase conversions and make customers happy. 
Offer Multiple Payment Options
It is best to show as many payment options as possible when the customer is browsing through the website. You can put these options on the product page to avoid causing frustration in the later procedure. The more your options of payment gateways, the more chances are that your customers will checkout happily.
Online shopping comes with its risks and doubts, and you can help your customers feel safe in this process. You can do this by adding trust seals and logos and offering money-back guarantees or free refunds. 
Allow Customers to Save a Cart
By allowing your buyers to resume their shopping by providing the option to save a cart or an individual product for later, you increase the odds of them completing an order.
Offer Free or Cheap Shipping
Buyers are now taking free shipping for granted, thanks to the rise of Amazon Prime. High shipping charges are breaking off points for many customers, so it is best to be upfront about these charges.
Any checkout page design should be configured to fit the mobile screen. So when building your layout and integrating copy, images, and CTAs, make sure to use a responsive design.