The Biggest POD Trends of 2023 And What Top Experts Say About Them
Printify's annual panel of experts predicts the latest and biggest trends
in the print-on-demand industry in 2023.
It's a new year, resolutions have been set, and we're all excited for big things to come. Everyone is wondering what products will be in, how the print-on-demand industry will look post-pandemic, and, more importantly, what big trends we should hop on this year.
We have all the juicy details! After finding out the state of print-on-demand in 2023, we checked in with the experts – merchants who have earned thousands of dollars and are at the top of their game. We picked their brain on the biggest trends and found out what lessons they would be taking with them into the new year.
How much online shopping grew YoY during the pandemic
In a world where 60% of the earth's population is on social media, trends come and go quicker than you can click "publish." It is crucial that we stay ahead, and what better way to learn than from some of the top POD experts in the world?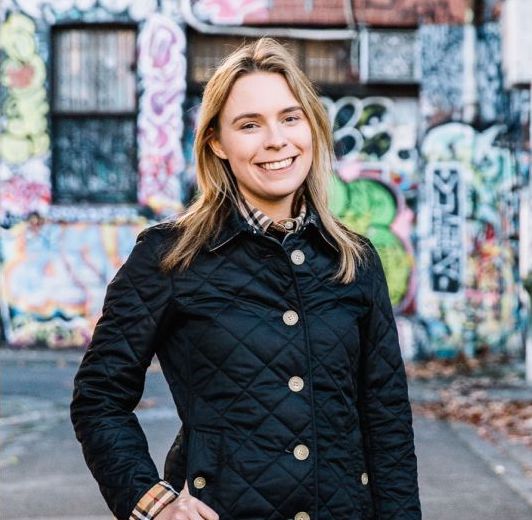 If you have been in the industry long enough, then you must know Sarah. Sarah Chrisp is a seasoned eCommerce expert who has been helping sellers get the best from the business for years. Through her YouTube channel, Wholesale Ted, Sarah shows her subscribers how to improve their sales by offering proven strategies, product reviews, store reviews, and valuable tips that will have even the newest of merchants making more.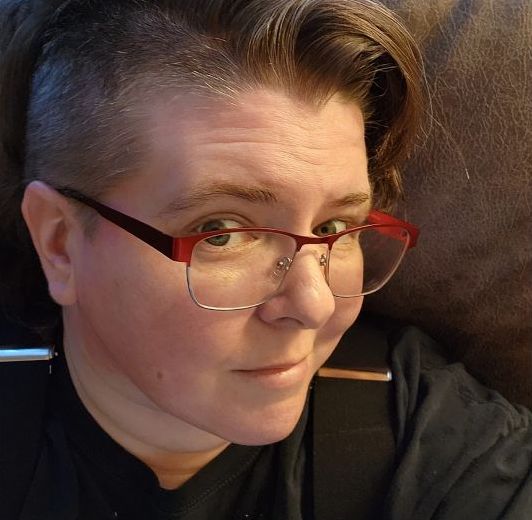 Spider Perry is the founder and co-owner of NerdyKeppie – a quality queerwear clothing company that values community and representation. With 6 years under their belt working with print-on-demand, their business has gone from a one-person operation to a company that employs six people, including their partner and four employees. With a unique take on what makes a good business in 2023, he continues to foster not just a great brand but a large community that shares in their business's core values and joy.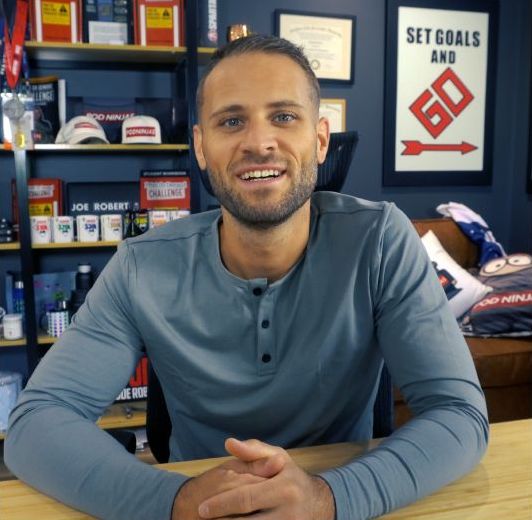 Joe Robert is a Print-on-Demand and Shopify expert who runs one of the biggest and most well-known POD communities on the internet, the POD Ninjas. Through his Facebook page, Youtube channel, and premium training events, Joe has helped sellers unlock sales to the tune of 5 million dollars. His platforms are both a place to share new ideas and news with fellow sellers as well as learn tips and tricks to make the most out of your POD business through designs and effective marketing strategies.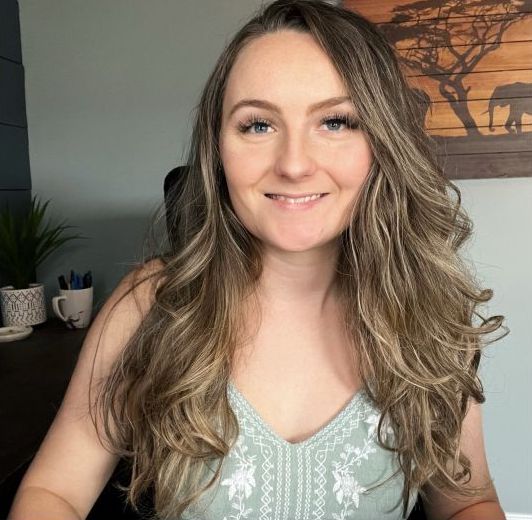 Cassiy Johnson quit her day job a year after starting her print-on-demand business. In 2020, at the height of the pandemic, she opened her first Etsy store. A quick and determined learner, Cassiy collected valuable tips and started growing a following on Youtube that benefits from her experience with print-on-demand. In just two and a half years, Cassiy has grown her customer base on Etsy, quit her full-time job in June of 2021, and now in 2023 turned over more than $700,000 on Etsy.
What Will You NOT Do in 2023 That You Swore by Before?


I used to say stickers were a lousy item to sell because they were so small and seemingly not worth it. I was wrong: they are the little item that could. Customers usually buy them in bulk, and bulk orders can have high-profit margins. Once you've made the first sticker, all additional stickers are so cheap. Plus, they're often add-on items to others as well. So I'll be leaning into stickers even more.

Something that I didn't see a way out of previously was passing on what we call the "fat tax" to our customers. And because our print partners price larger sizes at a higher price point, we felt like we were trapped. But when we spoke to our core demographic, one of the things that they truly valued was that everyone was treated with the same dignity and respect.
And since anything above an XL is priced a great deal higher, we asked, "How do you feel about the price of small sizes going up a little and the 5x coming down, and we meet in the middle?" And an overwhelming number of customers supported a single price for everything across the board! The reception was much better than we'd hoped and it has helped us build a core group of customers who come back and shop repeatedly.

Last year I tried to plan things too much. I had to have a short and long-term plan at all times, otherwise I would fail. This year I am taking things one quarter at a time, especially when it comes to product launches and promotions.
Stickers are the little item that could.


When I started Print-on-Demand, I would sell only one color variation within my listing to minimize the analysis paralysis customers can get while shopping. In 2022, I decided to add a min of 2 variations, and up to 9 color variants per lisiting. This change has been for the better, since now I have more variations available for my customers.
How Will You Keep Up Your Momentum Throughout 2023?


Great designs are the number 1 way to bring customers back. When you send out newsletters to previous customers featuring a new amazing design in a niche they're passionate about: it sells great. It keeps them excited about your brand year-round.

We don't. Instead, we take time off. I've learned in the past 5 years that you have to treat this like a marathon, not a sprint. You need to give yourself time to rest and recuperate. There is a grind mindset but that's not how I want myself or my employees to live.
I'm also a practicing Jew, and I value being able to have time off for various holidays throughout the year. January is our downtime. It's when we do clean up and maintenance work on site and work on search engine optimization and year-end bookkeeping.. We'll then hit the ground running in time for Valentine's Day and prepare for Pride Month.

One day at a time is the only way for me. I treat each day like the Super Bowl. That means each day can also be a small win, which allows me to keep the momentum when small goals are met.
I treat each day like the Super Bowl.


By having a really good mixture of evergreen and seasonal niches available in my store. There are lots of niches that sell well at the beginning of the year, such as birthdays, back-to-school, and hobbies. I also focus on adding products to the holidays at the beginning of the year, like Valentine's Day and St.Patrick's Day.
What New Product Will You Introduce in 2023 That You Are Yet to Sell?


I'm very interested in more products like stickers and magnets that let customers customize items they already own cheaply. Gen Z loves to customize products, and it's a growing trend.

This year we will push queer-friendly swimwear and outerwear, such as zip-up hoodies, and jackets. For example, this is the year we'll start carrying embroidered and printed bomber jackets. We'll also try sweatshirts again – we did before, but they didn't work for us.
Of course Home and living products are still a big player because people spend a lot more time at home. And anything with pockets, I would love to have some longer skirts with pockets. We are also currently working with Onyx Path Publishing on a bag for exalted essence.

I am working on a new project that will offer lots of stationery items. Which is to my surprise, not a traditional print-on-demand project.
Get started on holiday designs in June/July, and start learning what works as you get closer to the holiday season. The biggest sales come in October and November, and by then you will have a great selection.


The biggest new product that I'm going to introduce this year is Christmas ornaments. Last year, I saw the potential in selling Christmas ornaments, which is becoming a huge category on Etsy. In 2023, I will focus on adding my bestselling designs to Christmas ornaments and making Christmas ornament-specific items for Q4. So don't sleep on Christmas ornaments this year.
What Is Still Working for You in POD After All These Years?


Great designs. People often tell me, "Sarah, I have a traffic problem. How can I get more traffic." But when I look at their stores, I realize that what they have is a product problem. Their designs don't add anything new and don't make a customer go, "wow, that's awesome. I want to buy that." Products like that sell very quickly. Focus on making products like that, and they'll sell with fewer marketing tactics.

Staying true to our brand and the core values of our company.
It is very easy to get lost chasing the latest trends. At one point I got lost in the idea of doing tiny little delicate prints. One look at our store and you can tell we do big and bold. So it was no surprise that the delicate prints didn't do well. Lesson learned. If you know who you are and you know what your brand is, yes, look at what's hot and look at the trends and say one of that fits my brand. But don't do that to the point where you lose who you are.
As you know, my brand is all about trans joy. We make quality queerwear that is bright and bold and beautiful. Clothing that encompasses all of the wonderful colors of the various LGBTQ+ pride flags. And we make it so that you can wear it wherever you want. People who have worn our shirts and dresses to weddings, interviews, and all kinds of functions. If you have a strong brand identity, that's going to be what's going to carry you through. Customers are going to return to that strong identity that they resonate with and love.

Paid advertising is still king for me. As print-on-demand sellers, it's amazing that we can target our niche on platforms like Facebook & Instagram and then run advertisements to them. Absolutely brilliant!

Offering group shirts. Bulk orders still scare a lot of print-on-demand sellers, but it's a great way to get extra sales in your store. By doing bachelorette shirts, couple shirts, family matching shirts, and Mommy and Me shirts, I've grown my business exponentially. I would definitely recommend selling group items in your store in 2023 because who wouldn't rather get 10 to 15 sales from each customer instead of one?
How Has the Pandemic Shaped How You Will Run Your POD Business in 2023?


Luckily, the acute phase of the pandemic marked by lockdowns appears to be over for most of us. What isn't over is small waves of the virus that can cause sudden closures and delays causing backlogs for most shipping providers.
This can, in turn, cause delays in customers getting their items. That's why I am rerouting customers' orders to print providers closest to them. For instance, instead of shipping from the USA to Australia, I pick a print provider based in Australia and avoid the long shipping time and possible border delays altogether.

We do much fewer in-person events and now focus on building our community online.
We are very active on social media, not just for the business itself, but in building and supporting our community. There is a lot of need for mutual aid and support in the queer community, especially in the transgender community. We contact people who need direct assistance, and simply being present means a lot. With the pandemic, people don't have the patience for insincerity and constant marketing. In 2023 we will continue to build our community and provide more than just what we sell.

The pandemic has made my business more customer-centric. Our print-on-demand stores need to relate to people. For that reason, I try to bring a "human element" into my store, with the ways things are written or displayed being more casual in appearance.
Treat it like a marathon, not a sprint.


The pandemic has shown everyone that nothing is guaranteed, which is why I recommended having a general store in 2023. No niche sells 100% great all year long.
The trick to maintaining a consistent income throughout the entire year is having lots of evergreen niches like mom shirts, funny sayings, professions, and hobbies. Then spend the rest of your time designing for the holiday seasons and appreciation days throughout the year. This way, you get a consistent income, enough to quit your day job and get small spikes during the holidays.
Get Ahead of the Trends in 2023. Start Selling With Printify.