How to Choose a T-Shirt Brand?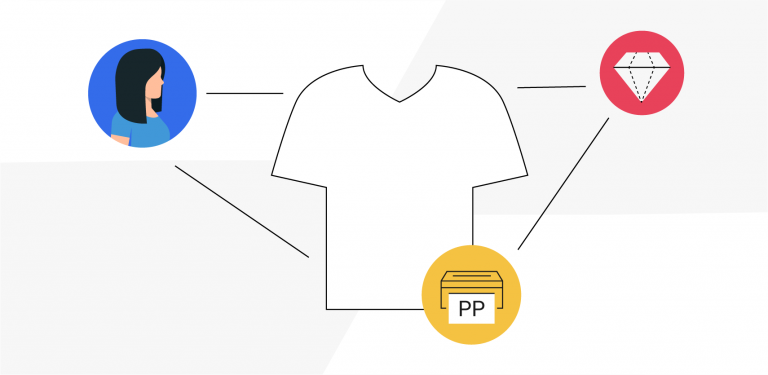 As a print-on-demand merchant, the ultimate goal is profiting from selling goods created through the connection of three players: the customer, print provider, and the brand. Each of these actors forms a critical component of the supply chain. 
Various brands produce signature blank garments (shirts, in this case) in bulk. These brand items aren't covered in logos, company messages, or designs like what many people imagine when they think of branded clothing. Instead, the shirt's fitting, composition, color, and other specifics make that basic garment match the company identity.
These items are the raw material for print providers, who apply a printed design to the blank, turning the standard-issue garment into the unique creations of the selling merchant. Print providers are just that – a printing service. Once they've completed the coloring, dyeing, printing, etc., of a particular shirt, it is shipped to the purchasing customer. 
As these entities are only activated when a POD sale is completed, it all really starts with the merchant. It's their responsibility to conceptualize a final product that warrants a customer's attention, desire, and cash. Fortunately, this whole process can be completed without any upfront investment from the merchant when they use platforms like Printify. 
As we're all well familiar with the role of the customer/consumer, let's move on to brands.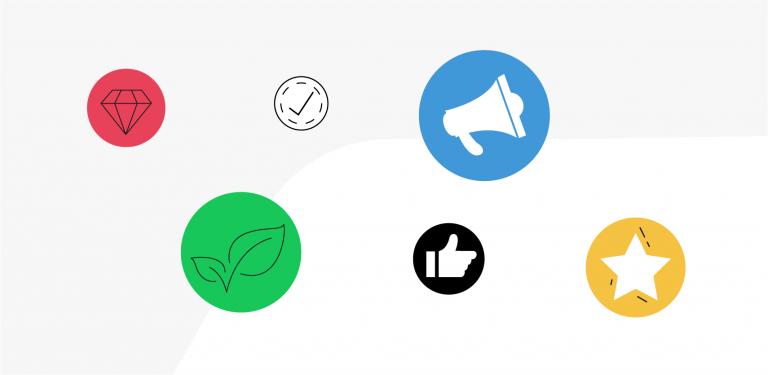 In broad (and slightly abstract) terms, a brand is a point where a mark becomes a symbol. It's the way that people view a certain company, entity, being, or t-shirt, in this case. The world around us is littered with brands, each carrying their own distinct sense of meaning. 
Even if someone has never experienced the products or services of a particular brand, it's more than probable they already have an image built in their heads when it comes to the more common brands – either through interactions with others who have first-hand experience or from other influential, propagandistic forces like advertising and marketing campaigns. 
What does the word 'brand' even mean? Well, within the framework of this document, that grouping of five letters is the personal identity of a prominent t-shirt. It's a garment that people recognize due to its popularity, renown, characteristics, etc. Different brands can focus on different aspects to boost their recognition, pushing attributes like being eco-friendly, high fashion, high quality, being made of a certain material, contributing toward certain causes, etc. Virtually any angle can be fair game here. 
As to all other aspects of contemporary life, this rule applies to t-shirts, too. So, it's worth familiarizing yourself with a few of the more prevalent brands to see just a feel for the whys, whats, and hows of that branding's placement.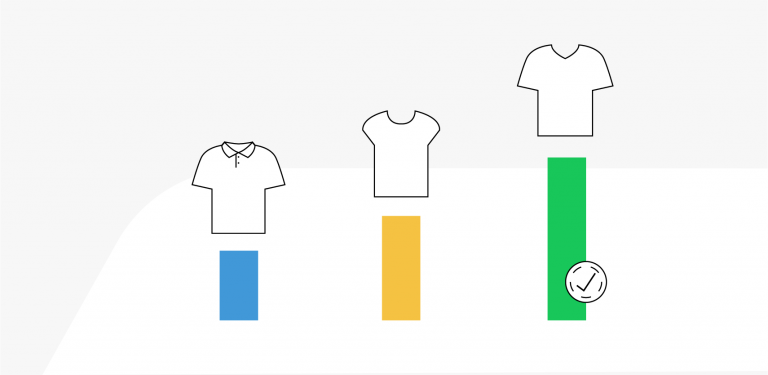 2. Most Popular T-Shirt Brands
This is an excellent consideration for any print-on-demand merchant to think about when marketing products for a targeted audience niche. However, the structure of the question allows for a fair degree of uncertainty. After all, popular is a difficult concept to nail down. It quickly changes, evolves, or mutates into a new form, application, or perspective. 
However, here are a few of the more popular brands out there – ones that the t-shirt industry is well familiar with by now. Some of these brands have split into two, joined others, purchased others, or even created their own sub-genres. It's a vast world that would be difficult to contain in one document. Please be aware that this is not a comprehensive list or description, just some helpful information.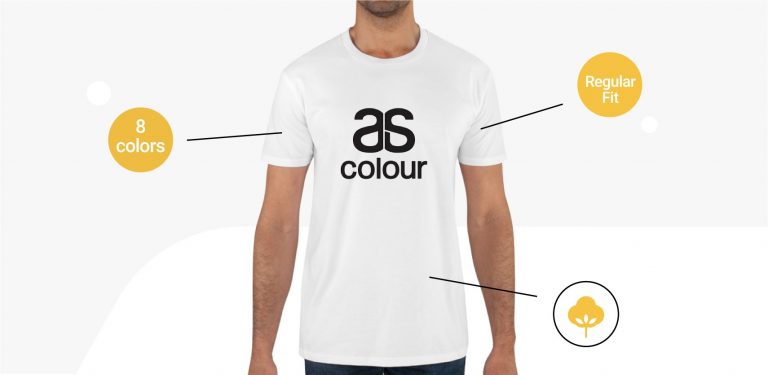 A company oriented by the principles of quality, respect, and simplicity, AS Colour is a company dedicated to providing shirts, singlets, sweatshirts, hoodies, jackets, etc. While sourced from Bangladesh and China, there are multiple checks in place to assure that all factories are inspected and abide by iron-clad codes of conduct. Along with their gravitation toward human-friendly practices, they also are committed to eliminating their role in creating single-use plastic waste and plastic in general. Lastly, sustainable sourcing practices ensure that these products come from environments that won't inflict lasting harm.
Here's the most popular shirt model by AS Colour: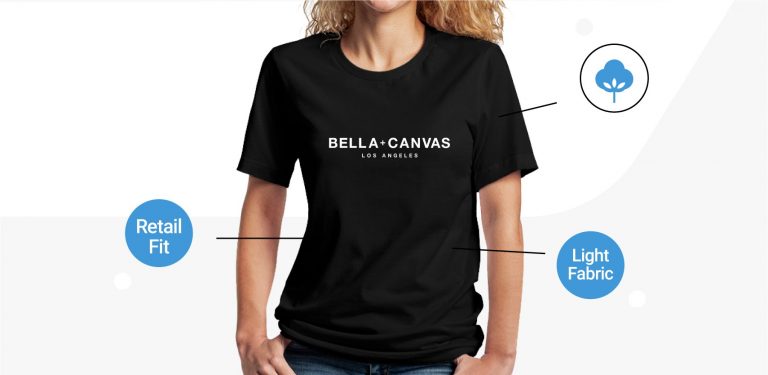 Launching from the humble beginnings of a garage in 1992, this organization quickly rose to prominence through a consistently innovative strategy of delivering on identified market needs. They're now the largest dyer and cutter of apparel in the United States. As a core-value company, they're dedicated to providing a high degree of assurance against sweatshop usage or reliance on unreasonable or unsustainable manufacturing practices. To fulfill these promises, the company maintains a Platinum WRAP (Worldwide Responsible Accredited Production) Certification, identifies itself as a participating member of the Fair Labor Association, upholds the FLA Workplace Code of Conduct and Principles of Fair Labor and Responsible Sourcing. 
Furthermore, the company prides itself on sustainability with a "virtually zero waste" status and efforts toward reducing energy and water usage. While the accreditations above can be a mouthful, it all sums up to an American company that cares about its workers, products, and the environment as much as its profits – a very marketable position nowadays.
Here are the three most popular shirt models by Bella+Canvas: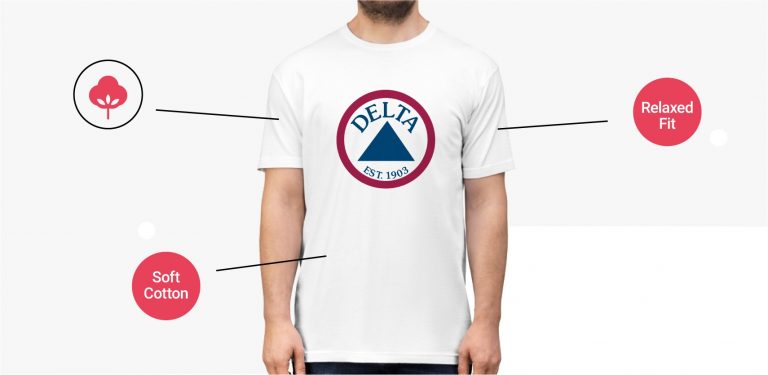 A large player owning multiple brands, Delta is a massive provider warranting the full capacity of seven facilities spread across America and the territory of Puerto Rico. As a large player, Delta recognizes the impact it can have on the environment. Therefore, it's made strides toward sustainability and the use of recycled materials.
Here's the most popular shirt model by Delta: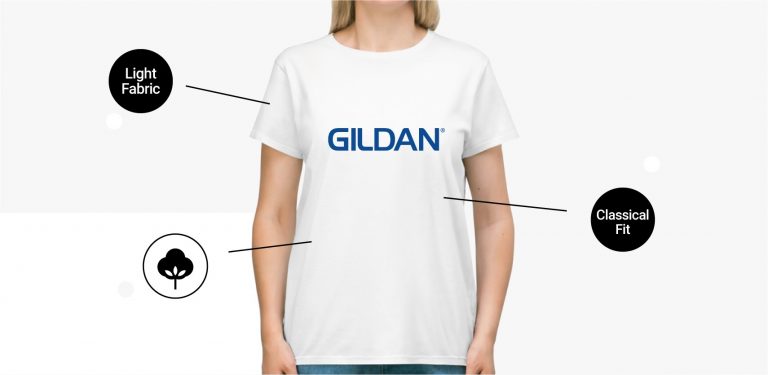 This is a Canadian clothing manufacturer producing items destined to be screen printed then resold by others. Founded in 1984, they provide branded and private orders for a large number of other companies, including Under Armor, New Balance, PowerSox, All Pro, Auro, SilverToe, and many more. Gildan operates facilities in multiple countries, certain implementations allowing the provision of several cheaper-priced goods than Chinese production centers.
Here are the three most popular shirt models by Gildan: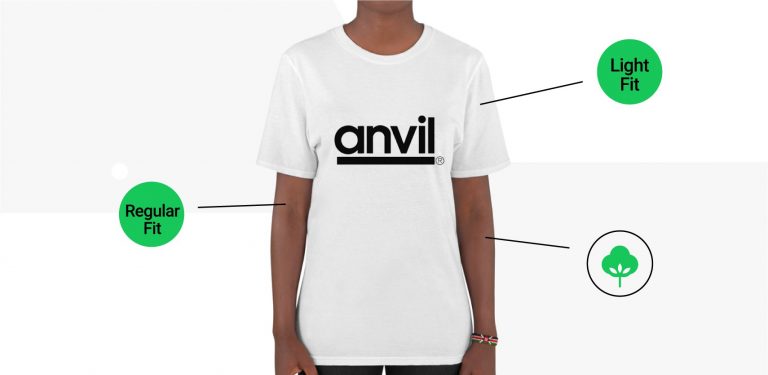 A subsidiary of Gildan, this branch focuses more on the modern lifestyle. It's applications of neck types, textures, and other design features are tailored toward fitting the needs of the contemporary customer.
Here are the most popular shirt model by Anvil: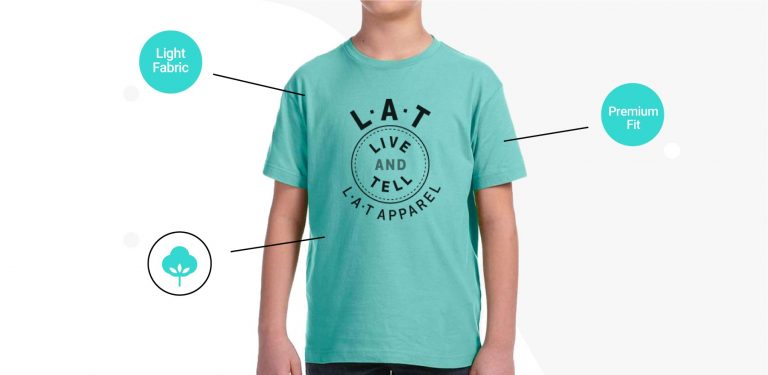 LAT Apparel offers high-quality blank products for men, women, teens, kids, babies, and even dogs. They focus on exceptional printability, incredible selection, and superior fit. All of their fabrics are carefully developed to ensure a great look using combed ringspun cotton to provide outstanding comfort and a well- printable surface. All of their apparel is produced ethically in socially-compliant, WRAP-certified (Worldwide Responsible Accredited Production) factories that are sweatshop-free and child-labor-free. They deliver exceptional quality, superior softness, and close attention to detail.
Here's the most popular shirt model by LAT Apparel: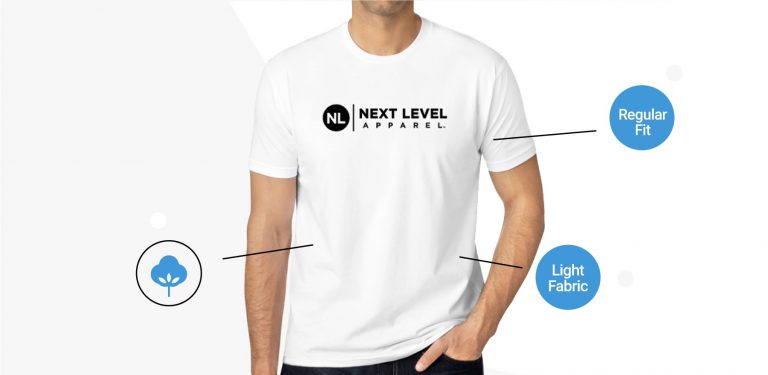 A leader in the industry due to the use of innovative fabric blends, Next Level utilized combed, ring-spun cotton fabric to make their products "heavenly" soft. Since their founding roughly 12 years ago, they've endeavored to increase their color palette, fitting spectrum, and style diversity – defining them as a top supplier of fashion blanks to the world market. Their national distribution network includes over 28 locations, making accessibility and fulfillment a more likely reality. 
Next Level Apparel follows all CPSIA (Consumer Product Safety Improvement Act) standards. Their WRAP certified (Worldwide Responsible Accredited Production) factories are committed to providing the highest ethical standards of conduct and best quality practices. At Next Level Apparel, they strive to respect the rights of each individual while actively caring for the environment. In addition to being sweatshop-free and child-labor-free, they endeavor to take social responsibility for everything they do.
Here are the most popular shirt models by AS Next Level: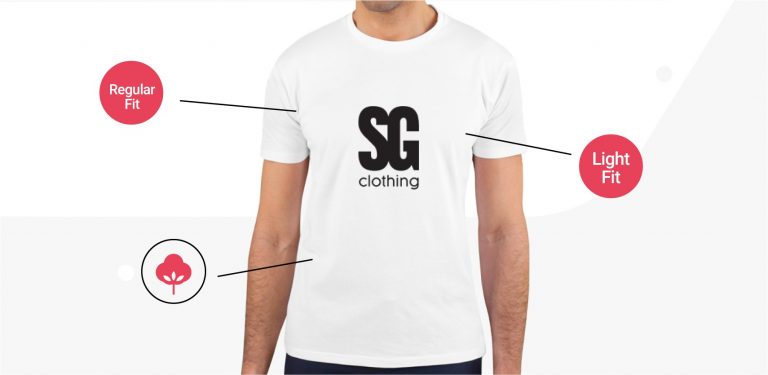 Launched in 2010, SG Clothing offers a range of clothing for men, women, and children. Primarily purposed for promotional wear, this company continually incorporates additional styles, fabrics, fashion cuts, trending colors, and other decorations and variations. Lastly, their tagless featuring means that any branding will be entirely a merchant's own.
Here's the most popular shirt model by SG Clothing: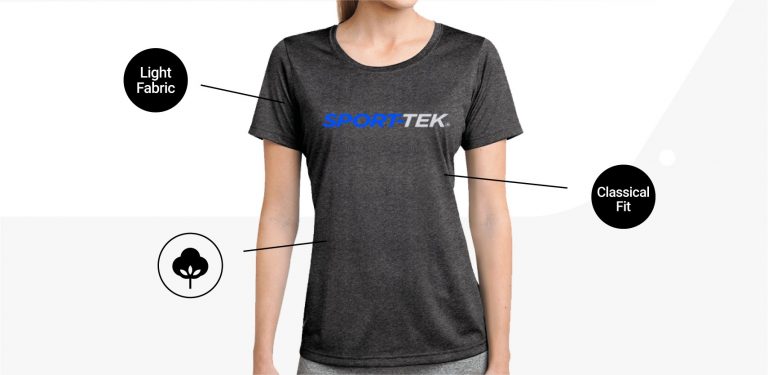 Launched in 2004, Sport-Tek offers athletic wear that combines high-performance technical fabrications with vibrant color.  Designed for every member of a given team, Sport-Tek outfits men, women, and youths with winning athletic apparel that breathes, manages moisture and odor while possessing superior printability.  The option of several styles optimizes printability with bleed-resistant PosiCharge (a color-locking, stable fabric that locks in color) technology.
Here are the most popular shirt models by Sport-Tek: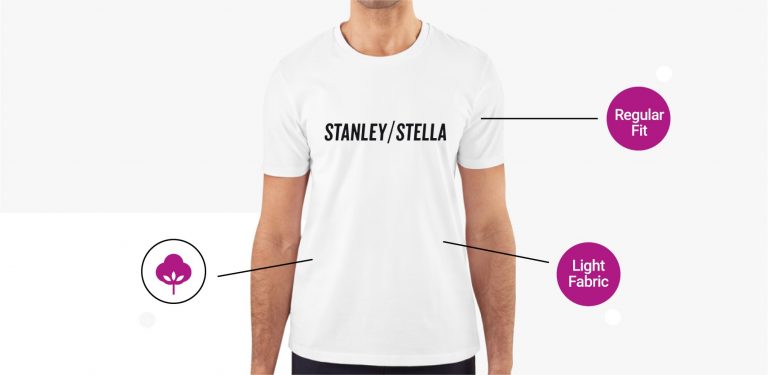 Originating in 2012, STANLEY/STELLA focuses on the simple essence of garment production. Founded by the visionary Jean Chabert, the company operates in an effort to change the overall perception of the textile industry. To further this goal, the business endeavors to make sure that its workers, customers, and the environment as a whole are respected and preserved. In order to produce authentic, responsible products, the company works to make pieces that initiate change toward more ethical, humane, and ecological orientations.
Here are the most popular shirt models by STANLEY/STELLA: 
3. Print Providers and Printing Techniques
These companies are specialists in the printing of blank products. This means that, instead of making their own garments, they instead receive large orders of non-printed items to be printed at a later date relative to the desires of the purchasing customer. 
Different providers use different methods for printing. The most common forms of printing at direct-to-garment (DTG) printing, dye-sublimation printing, and screen printing. We'll go over those differences in a bit more detail below. The important thing is that each method has various pros and cons that make big differences in whether or not a t-shirt sells.
Direct-To-Garment (DTG) Printing
This is fairly self-explanatory – well, at least topically. The DTG process includes incorporating a colored dye directly into the fabric of the t-shirt. This process results in a full-color spectrum of bright, vivid designs. The large-scale printers that print providers use are similar to conventional paper printers except that, instead of paper, the machine prints to fabrics.
DTG assumes the entirety of a design will need printing. This is a great feature for non-white shirts. Some printing methods assume a printing surface is already white, so they don't use white ink to print the white spaces of a design. So, while that design may come out perfect with a white base, that same design may have issues on a red, blue, etc.
DTG care : This method requires a little bit of consideration to keep designs fresh throughout the life of the shirt. For the best results, turn garments inside-out before washing on cool to cold. We recommend avoiding tumble dry and additional spin cycles.
With this method, ink is pushed through a screen onto a shirt. Screens are only capable of having one color. So, for print designs with more than one color, multiple screens will be used. This means that screen printing is ideal for designs with only a few colors, rather than multi-hued artwork. 
Furthermore, this is one of the fastest printing methods available; it's capable of printing several hundred shirts within a single hour. The ink pressed through the screen of the shirt lays on top of the surface of the garment, rather than meshing with the fibers of the fabric.
Screen printed care : Wash inside out with a mild detergent to prevent pilling. Cool water (below 90 degrees Fahrenheit is recommended. When ironing, use low settings and iron from the inside of the garment, rather than touching the printed surface. Avoid dry cleaning services, chlorine bleach, fabric softeners, and steam ironing.
Sublimation is the chemical process whereby solid matter transforms into a gaseous state without passing through the liquid stage. Think about a piece of material being vaporized, but with a more friendly application. When this action is applied to printing processes, it infers that the solid matter of the dye is the subject. Dye-sublimation, in other words, is the act of transmuting it into a different state of matter. 
The opposite of sublimation is deposition, otherwise known as desublimation. This is where a gas forms into a solid, instead of the conventional gas to liquid (condensation). Think about the frost on a window. That's an excellent example of gas becoming a solid without liquifying first. 
In this process, a special transfer paper is used to transfer the design to the shirt. A mirror image of the design is printed onto that paper with sublimation-friendly dyes. Those dyes are often water-based, making a smaller environmental impact than many other alternatives. The dye-infused transfer paper is lined up with the proper printing areas on the shirt, then a combination of heat and pressure are applied. These intense conditions cause the dye to rapidly gasify, meshing with the individual fibers of the shirt and forming a permanent bond. 
All in all, sublimation printing is an ultra-modern manifestation of printing processes that results in a product with incredibly high-definition, great detail, and vivid coloring.
Sublimation care : Machine wash inside out in cold water. Dry using low heat or clotheslines. Mild detergents are recommended while avoiding fabric softeners and dryer sheets.
4. The Difference Between Print Providers and Brands
There's a bit of overlap between the two, particularly as the concept of a brand is rather broad. So, while the usage can be rather varied, we'll go over exactly how and what we're talking about relative to brands and print providers.
But, a print provider is itself a brand, right? Well, yes. A print provider actively works to develop itself and its own personal identity. However, what we mean here is that print providers are the ones that apply printed designs to blank garments produced by those brands. 
For example, the Gildan brand shirt model 5000 is a universally popular product. Those items won't come with the Gildan logo stamped on it, instead having that space open for printing by a print provider. See, the idea is that a print-on-demand merchant takes the base layer of that Gildan 5000, applies their own artwork through a print provider, and then has the print provider ship the finished product along to the customer.
5. Popular Print Providers
At the moment there are a ton of stellar print providers currently in operation. The following is a list of some of the more popular ones, but there are many more outside of those specified.

This LA-based company is a print-on-demand dropshipping entity dedicated to helping others create their own styles of clothing and home decor since their founding in 2014. They strive to collaborate with the industry's top printing solution providers. To achieve their goals, they print in a variety of different techniques.

Big Oven Tees (The United States and Canada)
This company supplies a variety of components to brand-name apparel companies, police, military, professional athletes, and the Olympic games since 1945. Regardless of whether a customer wants garments for personal use, a team function, events, or any other application, Big Oven Tees is ready to serve. In addition to the shirts their name implies, this company also moves pants, polos, button-downs, and a host of other products.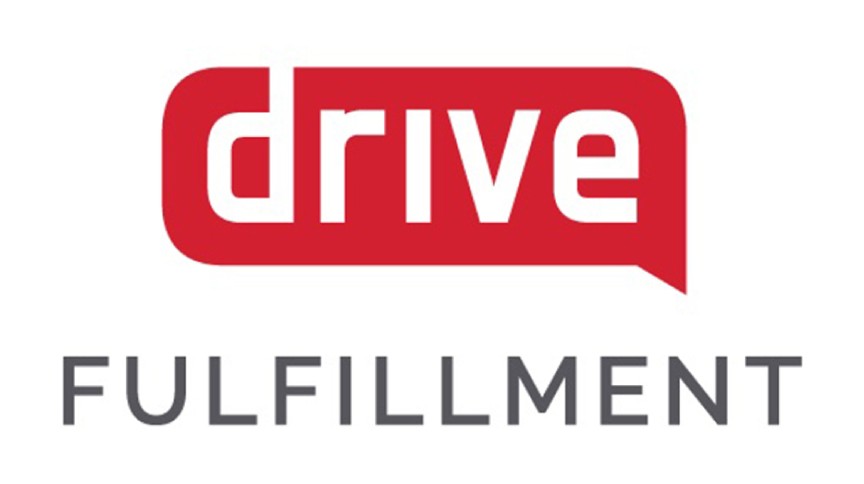 At a time when brands are continually seeking to engage consumers across marketing, fulfillment, and digital platforms, Drive Fulfillment maintains a unique position to deliver across all channels. Today, with over 100 employees, their fulfillment center offers clients (both current and prospective) a diverse suite of services. Specializing in e-commerce picking, packing, shipping, kitting, assembly, warehouse management, and technology platforms,  they are excited to simplify fulfillment for everyone involved in the POD ecosystem.

With a knowledgeable team coupled with industry-leading technology and decades of experience, Duplium is a one-stop-shop to help bring customer products to market faster and within budget. Duplium serves all industry sectors – ranging through music bands, entertainment, corporate, religious, professional sports, health and fitness, and food and beverage. Duplium's facility is proud to be home to the largest rooftop solar electric array in Ontario.  A 500kW (kilowatt) solar panel array powers the manufacturing and printing operation and distributes any unused power back into the local grid.  Duplium is licensed by the Ministry of Environment and maintains a strong recycling program for paper/pulp waste.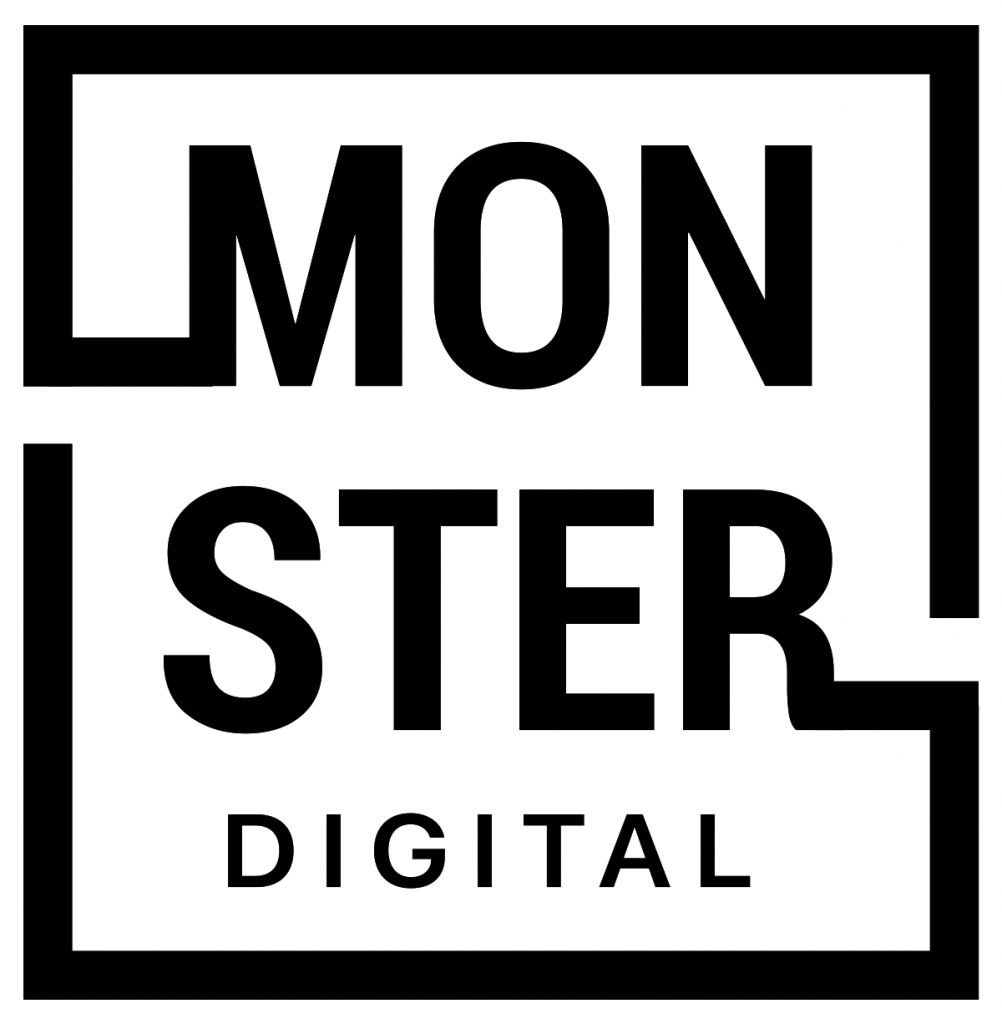 This company is a state-of-the-art, direct-to-garment printing operation with a focus on delivering high-quality print results and speed to market for your customers. They invest heavily in technology resulting in robust software, and factory and operational efficiencies. As industry leaders in on-demand printing and fulfillment, their executive team has seen decades of success in all facets of manufacturing, embellishing, and fulfillment of soft goods.

With over one million square feet of manufacturing and distribution space, MWW Inc. is one of the largest and most advanced facilities of its kind. When a business requires high-quality products made in the USA, MWW On Demand is an excellent consideration for a prospective t-shirt vendor. MMW On Demand, a division of MWW Inc., is proudly known as the leader of the textile and custom printing industry. In alignment with its history of identifying new opportunities to create quality products, MWW on Demand has led to the development of current technologies, placing a high priority on technology investment and innovation. A great example is MWW's utilization of on-demand and woven-on-demand manufacturing. On-demand printing services are the wave of the future, and MWW continues to add new services, products, and manufacturing capabilities. And a family-owned business built on quality American-made products and outstanding customer service, we continue to thrive in the beautiful mountains of North Carolina.

This company was founded in 2006 in Detroit, Michigan. Since then, it's become one of the biggest print on demand companies in the area. The organization offers an enormous stock of colorful products: t-shirts, sweatshirts, jackets, caps, pullovers, wind shirts, blankets, duffle bags, totes, etc. The company goal is to provide a degree of fun in the process behind a merchant creating their own custom designs – using any combination of graphics, logos, colors, names, and years – and see actual products come to life. Athletics, baseball, basketball, football, ice hockey, field hockey, cross country, soccer, swimming, diving, lacrosse, golf, softball, tennis, track, wrestling, cheerleading, water polo, rugby, volleyball, skiing, snowboarding, sailing, gymnastics, band, orchestra, and any other activities are all possible. My Locker processes orders instantly and ships directly to the purchasing customer's home. As of today, My Locker has over 110,000 custom online shops for schools, teams, leagues, etc. MyLocker also has major partnerships with industry specialists, websites, and team/league management companies. As well as lots of advanced (expensive) equipment to make optimized products, they have a wealth of experienced employees to manage production.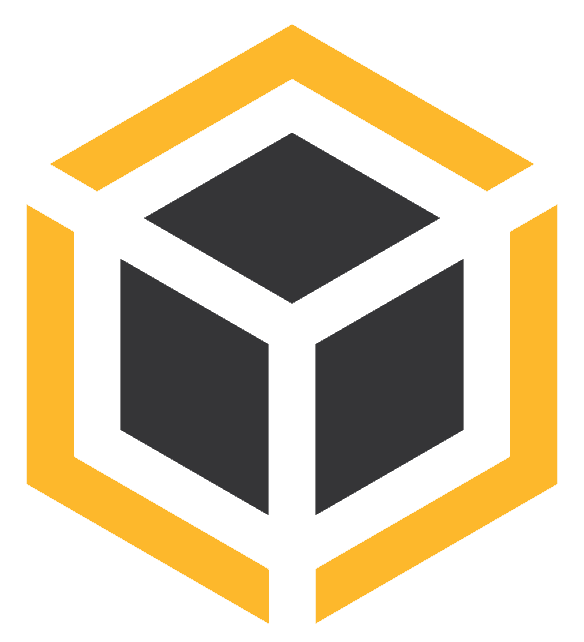 This company maintains a rich experience in all available printing techniques and their ability to offer alternative solutions for final products. While technology and processes are certainly important, no less important are people and their experience. OPT OnDemand's more than two hundred employees all strive to ensure that their deliveries are on time and in perfect quality. Their customers include major companies in the fields of FMCG, E-Commerce, advertising agencies, and several key players in the licensing and entertainment industries. They count themselves among the pioneers of ecological printing. OPT was one of the first print shops in Europe to achieve the GOTS (Global Organic Textile Standard), one of the strictest, most respected certifications available. This adherence helped them fine-tune their production processes in order to be more sustainable, ethical, and fair. Even with this certification, they continue to strive toward making their progress more sustainable, effective, and ethical production every year.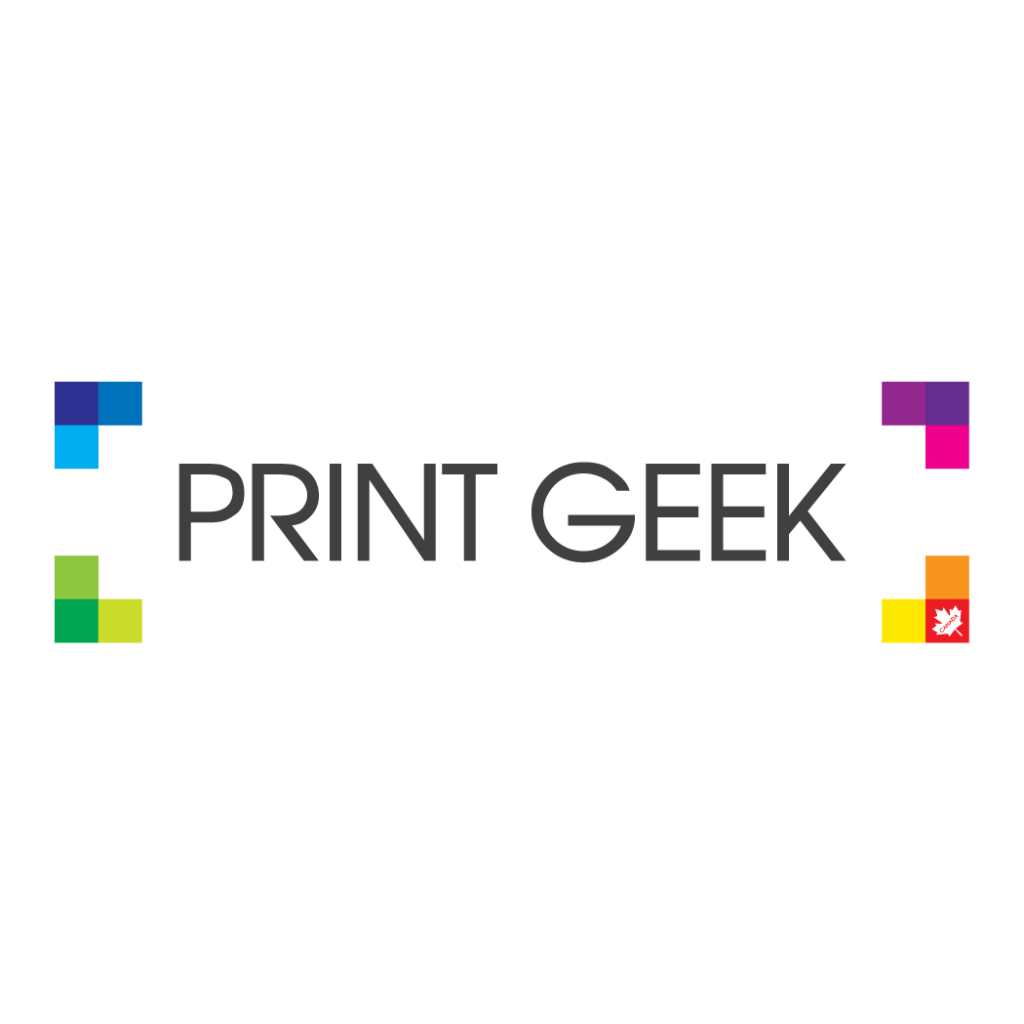 This company was founded with a desire to serve the Canadian community and world at large with print-on-demand services. Print Geek believes in the power of vision and resilience; the president of Print Geek co-founded this vision in a small garage. Since then, it has flourished and grown into a large company. Today, Print Geek continues to pursue strategic partnerships with e-commerce enterprises to better provide as well as expand its services. Every decision at Print Geek is inspired by its mission to provide the highest standard of products and services to both their Canadian clients and customers. With years of expertise and experience, Print Geek is proud to be regarded as a manufacturing leader in a rapidly changing industry. Therefore, they work hard to stay relevant in the evolving market. They are strategically located in Toronto, close to vendors, shipping providers, and most importantly, a vast amount of Canadian customers. This is achieved through technology and automation, which is a core belief of Print Geek.

Textildruck Europa is a family-run business in the heart of Germany. They've been instrumental in the European printing industry since they began operations roughly 50 years ago. Textildruck Europa has cemented its position as a trusted print provider. They've served major brands around Europe such as music festivals, fashion brands, and licensed-retailers. Certified five years ago by the Global Organic Textile Standard, they attach great importance to the environmentally friendly production of all their products.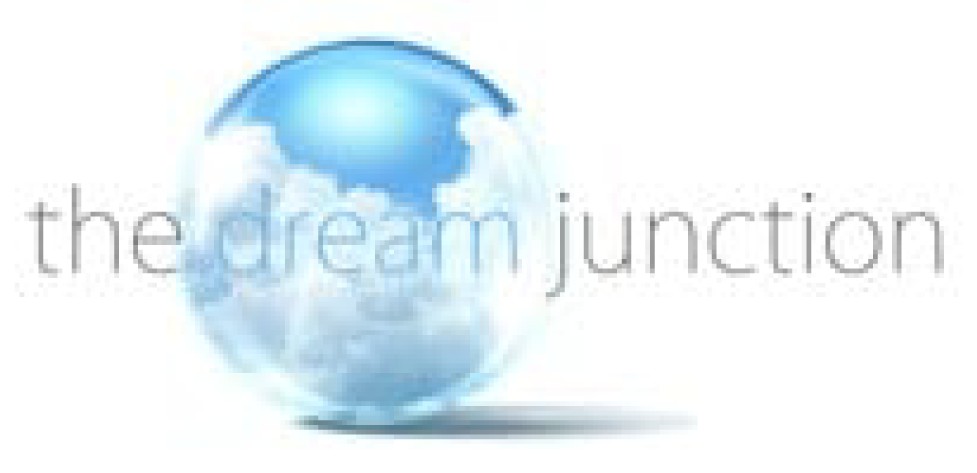 The Dream Junction is a close-knit family business of creative people, passionate about music, art, and fashion. What first started as a small t-shirt printing business has grown into a DTG powerhouse with two locations throughout the East and West coasts of the US. The Dream Junction works in close collaboration with OvalJet to produce high-quality printing services at a low cost.

An Australian operation, The Print Bar is an award-winning, custom-print studio set on bringing customer ideas, creativity, and character into the wondrous world of print. They're in the business of print, design, and creativity. Their website is proud to expound that they've garnered a sterling reputation for their quality prints, creative workshops, live paintings, and art exhibitions. Run by a team of designers, artists, and print specialists, The Print Bar's goal is to take their client's ideas into the world. They believe there's a wealth of untapped creative potential in all of us and it's time this potential was shared around.

Having invested heavily in the digital-print and direct-to-customer sectors, T-shirt and Sons has become the largest direct-to-garment printer in Europe. Their experienced team provides comprehensive project management – from concept to manufacturing. With six Kornit DTG machines (super powerful DTG printers), this company is the largest direct-to-garment printer in Europe. The quality of print from the Kornit machines is unmatched and the speed at which it prints means they can quickly turn large volumes. The bespoke nature of DTG print means it's perfect for e-commerce businesses. T-Shirt & Sons maintains a responsibility to both the environment and the community; they view this as being important on a local, national and global level and feel that their industry has a valid part to play in the reduction of exploitation and pollution. As such, they adhere to strict standards of safe and fair employment practices including health and safety, discrimination, working hours, and forced or underage labor. These standards are clearly laid out in the ETI Base Code. This aspect of our policy extends to our suppliers and we aim to trade only with companies who have successfully addressed the ETI Base Code. They primarily use water-based inks. The continued use of these and PVC Free inks will help to reduce any negative impact on the environment. They work closely with the Water Authority (who actively monitors and tests T-Shirt and Sons' effluent). All their water is filtered before it enters the sewer. All other waste is processed by licensed contractors. All their staff are trained to separate waste for recycling, encouraged to reuse materials where possible, and made to understand the full value of natural resources.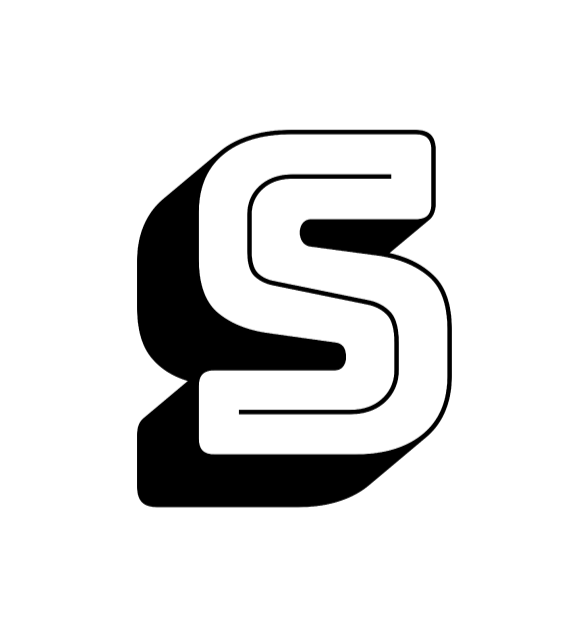 This company was founded with one goal in mind: providing high-quality, smart, and reliable print-on-demand shops for all a customer's eCommerce needs. This passion for excellence has driven them since the beginning and continues to inspire them today. SwiftPOD knows that every product counts, and strives to make each and every product perfect for their customers. SwiftPOD has proven experience in production, with over five million units produced per year. They maintain a Top Rated Seller status on Amazon, Walmart.com, eBay, and over 20 other online marketplaces. SwiftPOD customers consist of massive licensors, famous social media influencers, and even local mom-and-pop shops online. They remain focused on pushing the boundaries of SWIFT fulfillment and high-quality printing.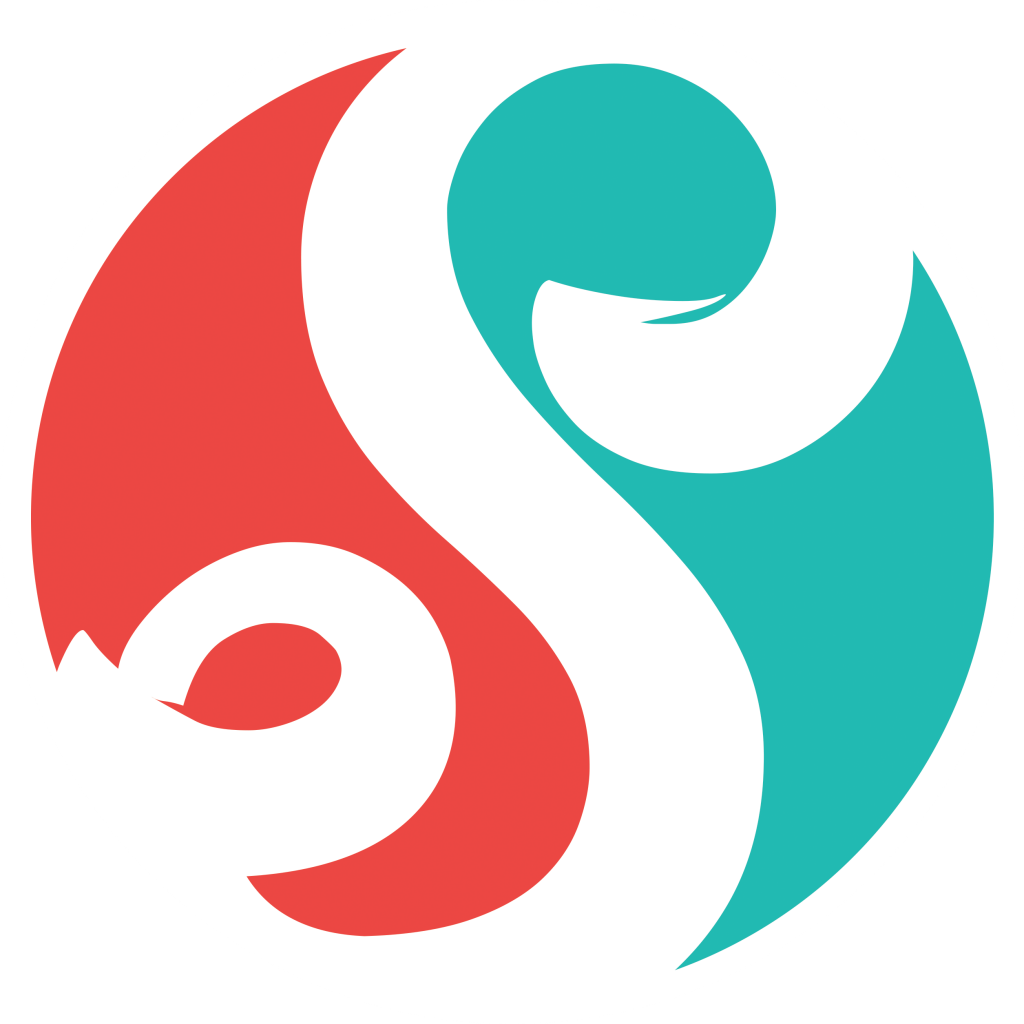 Always on the cutting edge of technology and print techniques, Stoked on Printing views the print-on-demand ecosystem as the change the world needs to reduce the amount of waste created by standard supply chains. Their adherence to sustainable printing and eco-friendly application makes them a particularly environmentally friendly company.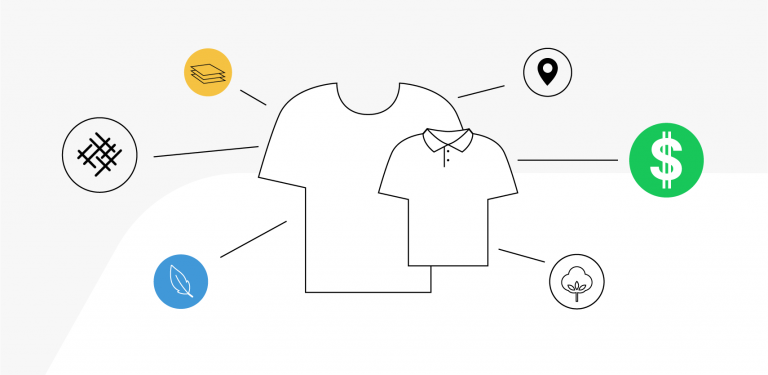 6. How to Choose a T-Shirt Brand
Ultimately, it's all up to a print-on-demand merchant to make these decisions for themselves. It's a balance between considering materials, fitting, costs, rising/falling trends, and the hundred other considerations that weigh up to one brand's selection over another. 
However, there is always a certain feel for each model of the t-shirt. One easy way to gauge for yourselves is to order a sample of a particular brand model. Once you have the finished product in your hands, it's easy to see exactly how everything turned out – including shipping times relative to that location. This is particularly important for sizing, as a standard of one style may run a little different for another brand. 
Indeed, it's all about finding the brand that you connect with. When a shop owner is passionate about their products, that's an energy that customers can connect with. As the reasoning behind your shop aligning with one of these brands is probably deep, feel free to share that information with your prospective customers in an 'about us' section, through blogging, social media, conventional advertising, or any other way to help get your audience on board with your store.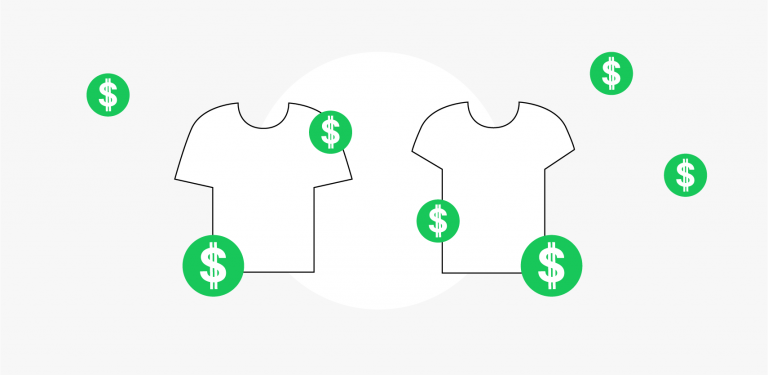 So, maybe you've fallen in love with a particular brand or model. If so, best of luck to you. We totally understand the appeal of a perfect fit. However, for those seeking a more data-centric view of which items are the most prevalent within the local market, here's a quick breakdown of our top-selling t-shirt models:
Please be aware that the data of this section reflects occurrences between March and September of 2020, a seven-month period.
1. Unisex Jersey Short Sleeve: Produced by Bella+Canvas, this garment was the clear top seller. Comprising roughly 40% of all t-shirt sales, this positioning solidifies the Bella+Canvas 3001's place as an obvious leader within the print-on-demand environment. 
2. Unisex Heavy Cotton Tee: Another POD staple, the Gildan 5000 took second place with 34% of all t-shirt sales. As such, this model is another significant player; it's worthy of consideration for any vendor.
3. Men's Cotton Crew Tee: With a rather steep dropoff after the two leaders, the Next Level 3600 makes an appearance between 5-6%. Though significantly lower than those above, 1/20th of the market is still a big piece.
4. Men's Fitted Short Sleeve Tee: In another leading appearance by Gildan, the Gildan 6400 secured a sizable 5% of all t-shirt volume. This makes a total of almost 40% of all sales, rivaling Bella+Canvas' top position.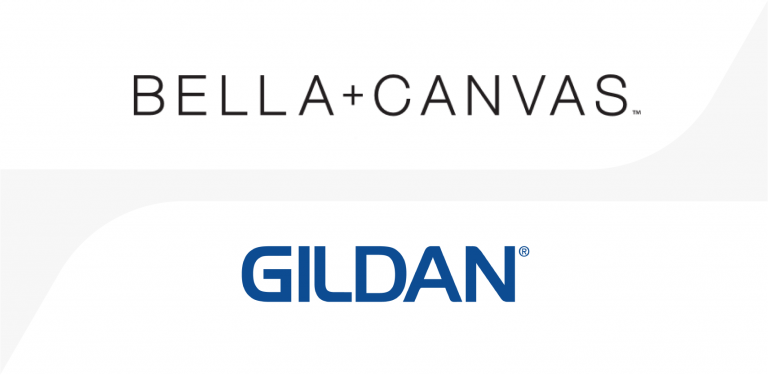 Now, while those listed above were the front runners regarding individual t-shirt sales, it's worth looking into the larger context of which brands end up selling the best, as well. Considering this, a total of almost 75% of all Printify t-shirt sales (within the specified time period) were split between Bella+Canvas and Gildan. More specifically, it was the Unisex Jersey Short Sleeve (Bella+Canvas 3001) against Gildan with its Unisex Heavy Cotton Tee (Gildan 5000). From there, it moves on to Next Level with the Men's Cotton Crew Tee (Next Level 3600).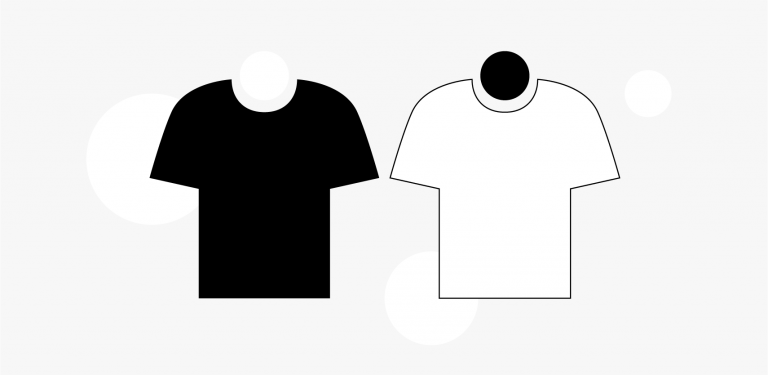 Black and then white. It's clear and simple. When a list of the top-20 t-shirts sold was compared, 18 of this grouping were black and two were white. This puts black so far ahead that it's very possible an entire store could operate on black alone. Furthermore, as these two colors are the most commonly sold, print providers are more likely to have large stocks ready to go. This means that production times for black or white blank items are often lower than for rarer colors. 
However, the list is still pretty clear colors sell from there. In listed order, the top six selling colors after black and white are:
All Set? Thank You for Being a Great Sport and Going Through the Guide. We Wish You Great Success and Let's Move to the End!