Conclusion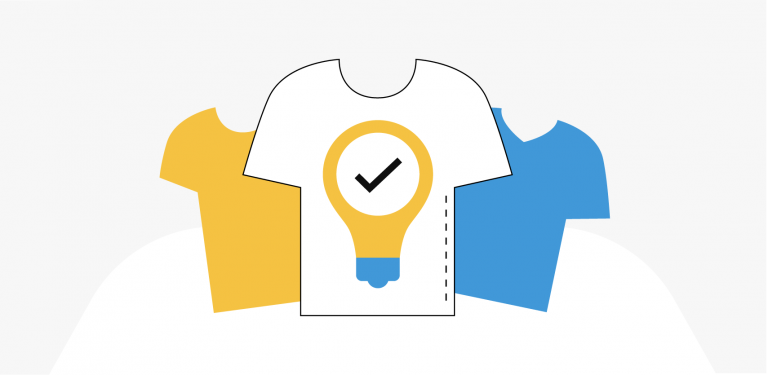 Print on demand has made getting into the t-shirt game almost entirely risk-free. That's a huge draw. But while yes, there are a ton of POD merchants starting up their stores, there are even more out there wanting to buy customized t-shirts. 
The concept of selling t-shirts is nothing new. However, the t-shirt has long since transcended its original role as underwear. Indeed, the former sweat-mop has risen to the position of an essential layer – a key player in modern fashion. With so many styles, fabrics, designs, etc., to choose from the formerly simple choice has spiraled into a jaw-droppingly vast array of past and present fashion. Furthermore, the t-shirt game is becoming yet more ingrained in the fabric of society every day. 
Therefore, those merchants moving these lucrative products regularly experience the joys of running profitable shops. Selling a few t-shirts as a side hustle, or even a full-time gig is so easy; the print-on-demand business model is so simple anyone can do it. As such, this is a great time to capitalize on the growing need for customized t-shirts. The premium tee with a suit jacket has become a common sight in offices, plain tees are utilized in certain outfits to move attention along to accessories (shoes, anyone?), and gyms are full of t-shirt variations designed to fuel the inner beast. 
The t-shirt is here to stay. It's not going anywhere anytime soon. Armed with the information in this document, we believe you'll be better able to capitalize on this blossoming market. Please let us know if there are any remaining questions. Best of luck to you, print-on-demand merchants of the world.
Woohoo! Thank You for Reading This Guide and Let's Start Selling Your Custom T-Shirts.