Export and File Formats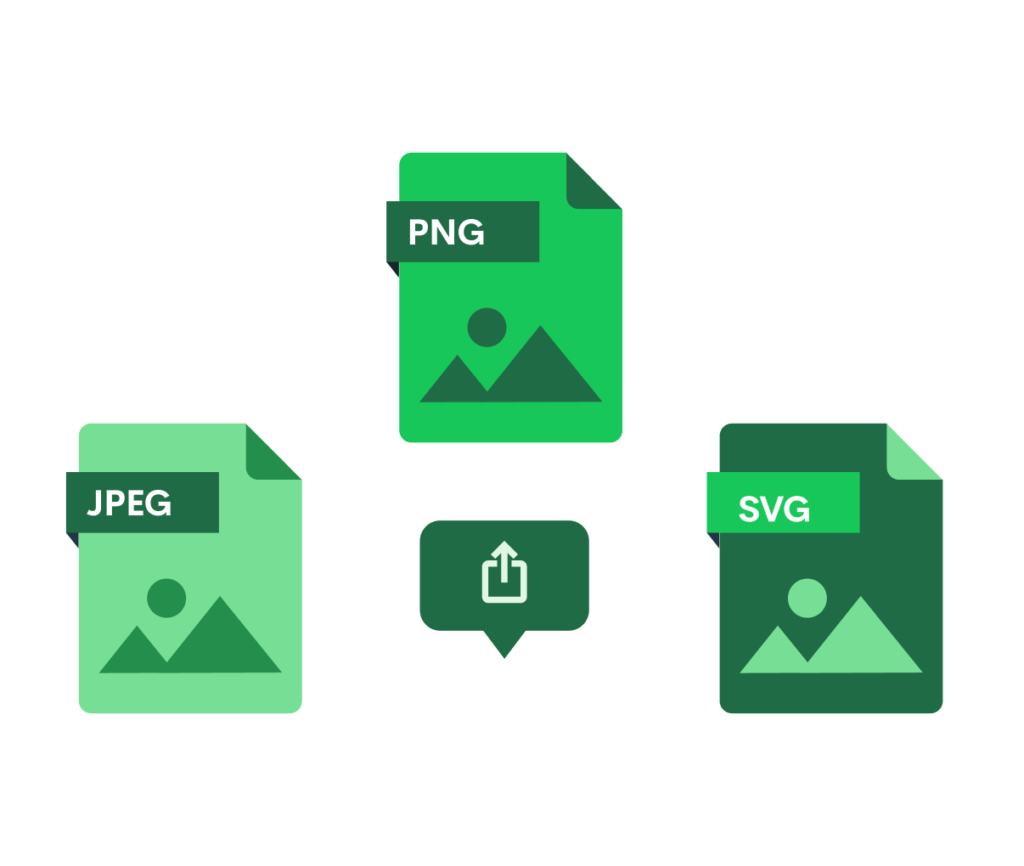 JPEG files are accepted in both RGB and CMYK color spaces; however, we will convert designs to RGB and remove the profile for all internal activities. PNG format, however, can only be in RGB.
The export settings for PNG (for designs with transparent backgrounds) should have no interlacing, and the compression isn't important.

Export settings for JPEG (for designs without transparency) images should be of 60-80%

quality.
Our merchants often create vector artwork using CorelDRAW or Adobe Illustrator. The vector method makes it simple to scale the shapes while maintaining their original clarity and quality.
The Mockup Generator Is SVG Image-Friendly
Ensure your products have better quality and less friction in the creation process with SVG formats.
SVG images mean:
Easy SVG uploads without additional workarounds

No extra resolution requirements as vectors stay the same after resizing

Better quality images with higher resolution
SVG size is limited to

20mb

You shouldn't use the SVG format for photographs and raster images.

While some software like Figma allows raster elements to be exported as SVG, we advise you not to. If most of your content is raster – upload it to Printify as JPEG/PNG.

SVG can contain up to

20mb

of extra raster images.

Text layers within SVG are not supported.

If your design contains text layers, the text needs to be converted to paths before uploading to Printify using popular design software like Adobe Illustrator, Affinity Designer, or Inkscape.

SVG is limited to

20,000

individual path elements.

Other vector image formats need to be converted.

If you use EPS images or other vector formats – those images will have to be converted to SVG format using your preferred design software before uploading to Printify.