How Do You Make Custom Merchandise?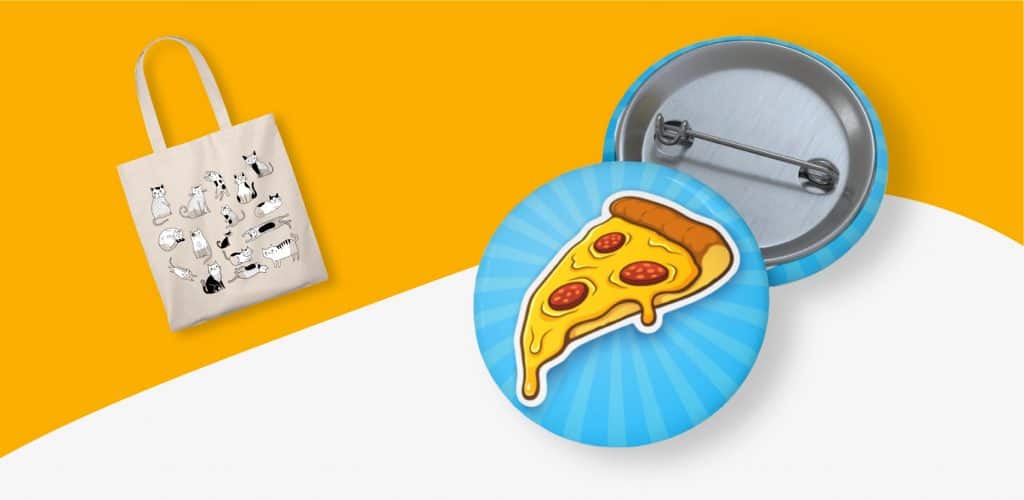 Our next step takes us through setting up designs so that you can make custom merchandise. When beginning to create your custom merchandise, a lot of merchants and sellers believe that they need to have a killer design for a cutting-edge product to sell and stand out. Because you may be emotionally invested in your brand as an influencer or your organization and its activities, you probably want to have the absolute best looking and coolest products possible.
Simple Sells
However, would you believe us if we told you that some of the best selling, effective products are the simplest? Many of the highest selling products from our largest vendors and influencers are simple slogans and catchphrases printed on black or white t-shirts.
This does not take a lot of design skills that will walk you through all of the steps necessary to make your custom merchandise.

1. Choosing a Custom Merchandise Design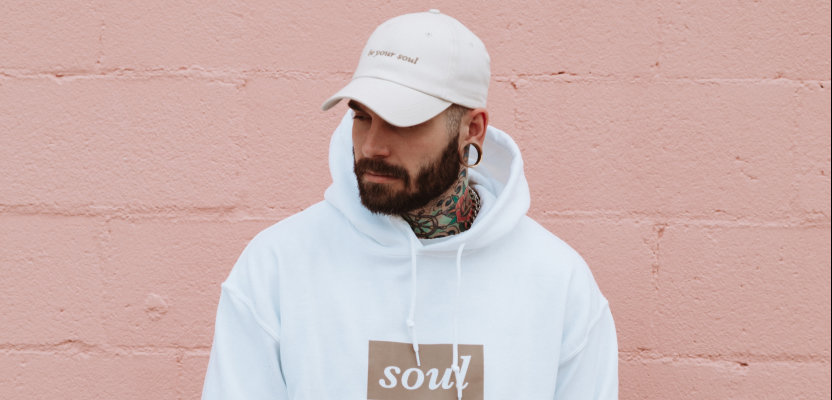 The first step is to have an idea of what you would like to sell. If you are an influencer or other well-known internet personality, then you should put your brand front and center in your products. Your products should promote your brand. It's one of your fans purchases your products and is seen in the street by another one of your fans, they should recognize your signature catchphrase design logo or other call-back to you and your brand. In fact, these are the number one sellers among influencers and other marketers.
If you do not have a brand and I trying to operate in a niche or other market, you need to choose your design wisely. What inspires you, what inspires those that you want to buy your products? These are the first questions you should ask yourself when thinking about your design. The next question to ask yourself is what type of products you going to put your design on. We've analyzed the most popular placement for Logos and phrases on the most popular products sold by influencers on platforms such as YouTube and Instagram. You should have a look at those articles to give you a great idea of the types of things that are selling to the same type of audience you're hoping to sell into.

2. How to Make a Custom Merchandise a Design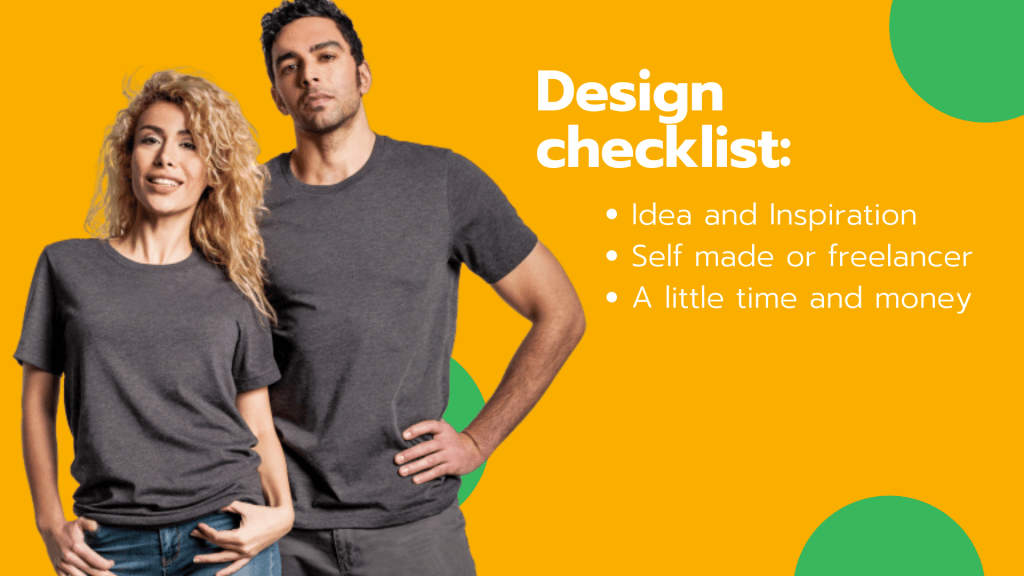 Ideas and Inspiration
If you're going to have a simple slogan or do you already have a logo that you're going to use then you're all set. A simple or JPEG file is all you need to get started. However, if you're looking for more variety in your products, you looking for some funny or inspired designs, the first place to turn is your creative abilities.
Self Made vs Freelancer
If you're not particularly gifted as a creative or artistic person, the next thing you need to do is consider who can help you to make a design. You want to first talk to friends and family as they're the ones who can sit down with you for a long time and hash things out and typically won't charge you a lot of money to do so.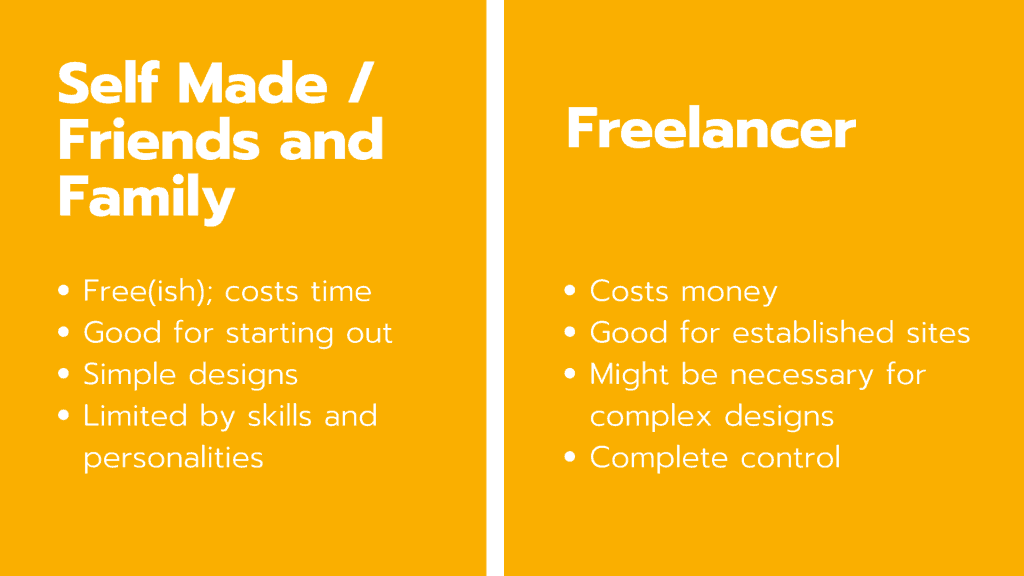 TIP: You can save a little by hiring a new or less experienced freelancer and they may be just as talented and creative as a more established freelancer.
A Little Time and Money
If you're looking for something more stable and you have the money to spend on the design then finding a graphic designer that best fits your personality, philosophy, and vision is the best way to go.
Sites for finding freelancers of all types are easily found online and are constantly appearing and changing so we won't provide a comprehensive guide here but we're confident that you'll be able to find the right site with the right designers in just a few clicks!
3. Custom Merchandise Design Placement
So, where are we putting this cool logo on your products? The placement of your design is important, and also covered in our analysis, so take a look at the successful sellers out there and how they're achieving their success.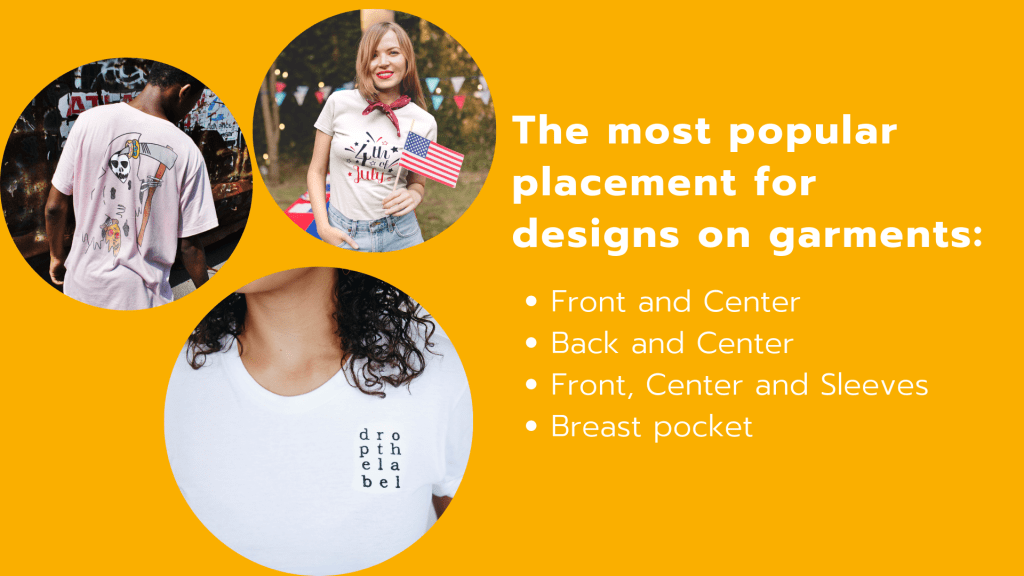 The Most Popular Placement for Designs on Garments:
Front and Center
Back and Center
Front, Center and Sleeves
Breast pocket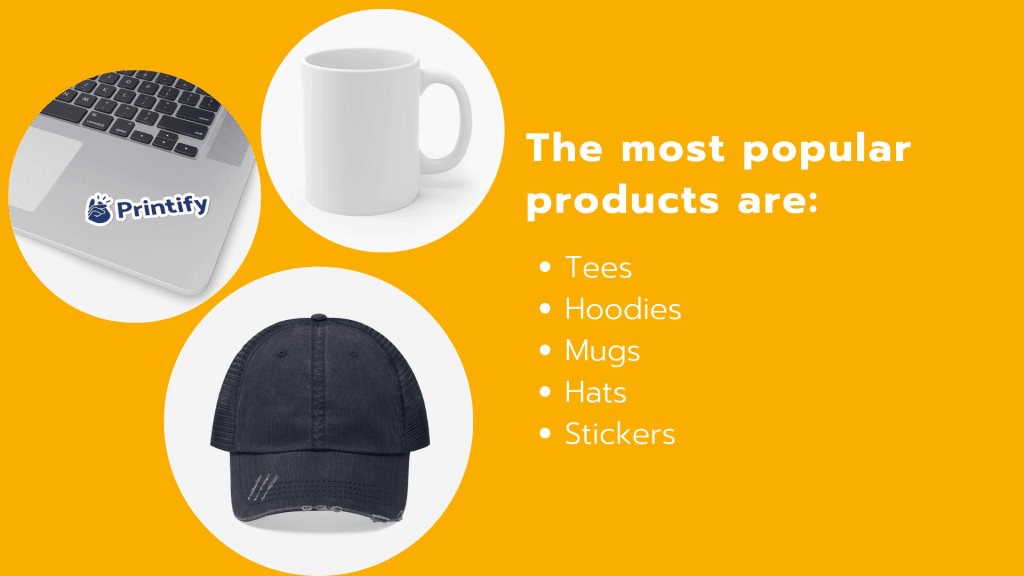 The Most Popular Products Are:
T-shirts with a front-facing design, usually a simple logo or slogan design are by far the most popular.
This is great news for the new seller like yourself. It means that you can get off the ground and running with very little effort on those first few designs if your brand allows for this.

Another design idea is the all-over-print or AOP. Take a look at how you can adapt or create new exciting designs for all over print shirts, and let your creativity shine through. These shirts or other products are trendy and can do very well for store owners. Other areas of placement are the back and shoulders and also along the sleeves. Depending on your design, all could be appropriate, but it depends on exactly what you're trying to achieve with your clothing or product lineup.

Lessons Learned
We've taken you through the types of designs that are successful, how to create your first design or how to find a designer if you're unable to do it yourself. We've also emphasized that you do not need a highly creative or amazing design to be a successful merch seller – the most successful sellers have very simple designs or slogans. We also went over the placement of the design and how you can mimic.
Now let's take a look at what custom merchandise and print on demand can do together, read on to the next section to find out!