Custom Sublimation Hoodies & Sublimation Sweatshirts
Create and sell stunning sublimation hoodies and sublimation sweatshirt models with your designs that are perfect for everyday wear, jogging, running errands, and living the best life. Decorate your way into your customers' hearts with our high-quality soft hoodies and sweatshirts.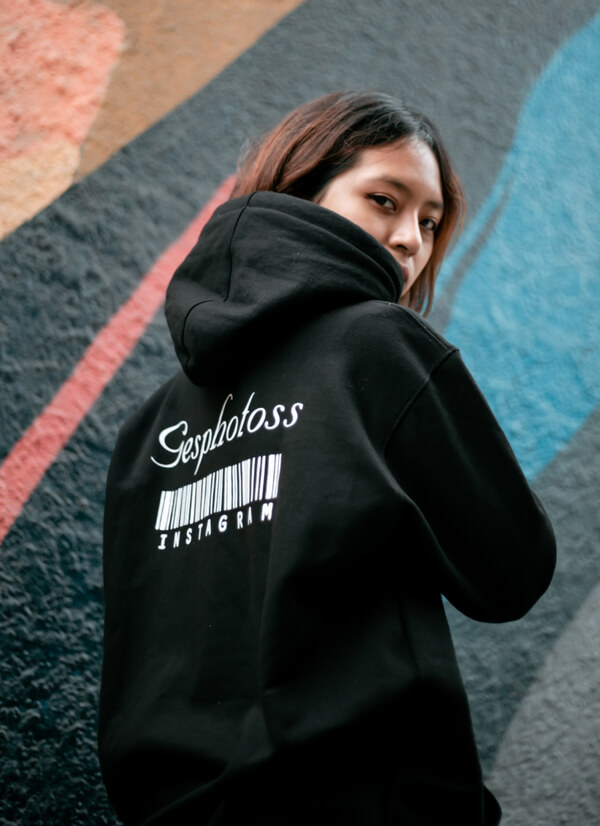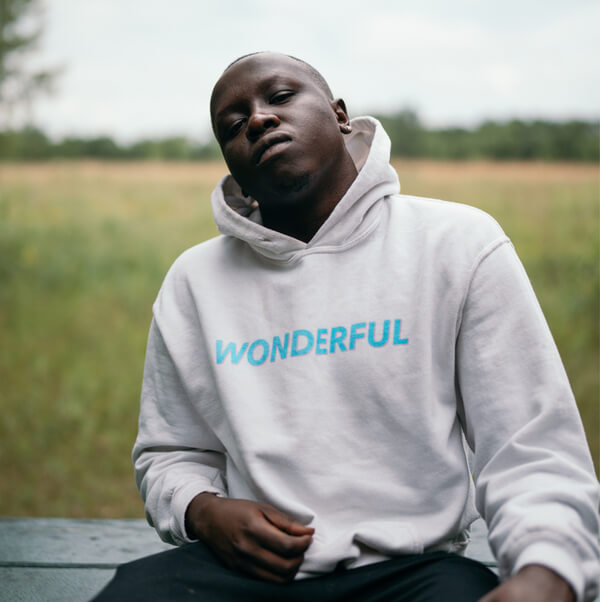 Start Making Your Own Hoodies and Sweatshirts
No Minimum Order for All Sublimation Hoodies & Sweatshirts
Create an amazing shopping experience for customers worldwide by selling sublimation hoodies and sweatshirts with custom designs online. With our no minimum order policy, design just one for yourself or sell custom items in bulk – it's up to you. Click through our catalog to find high-quality blank sublimation hoodies to decorate with your designs and put some smiles on at the checkout.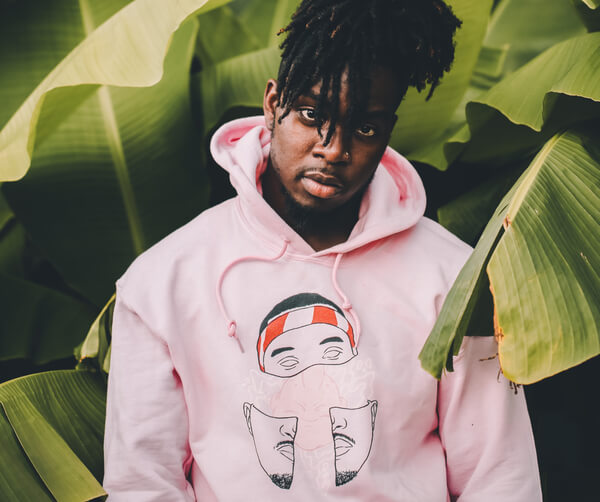 Sublimation Hoodies & Sweatshirts With Your Designs
In our catalog, find high-quality sublimation hoodie blanks. Select the products you like, and head to our Mockup Generator to quickly add your designs and create gorgeous 360-degree designs that cover the product from the hood to the waistband. The fabrics ensure long-lasting print quality and an unbeatable price point that lets you grow your business and ship to customers worldwide.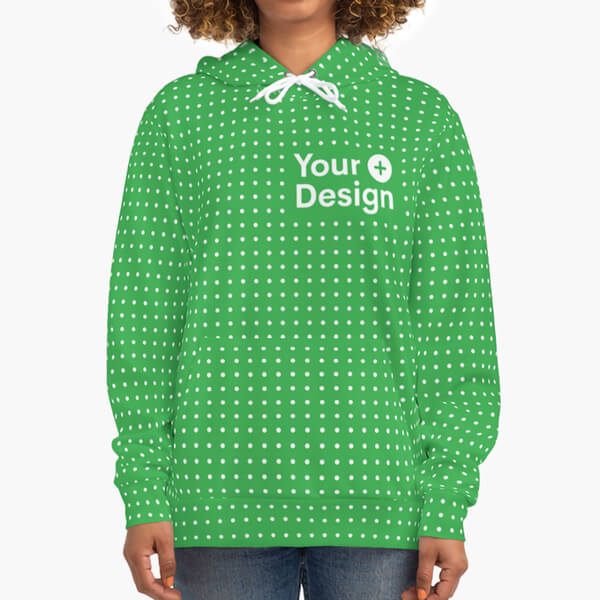 From USD 22.99 with Printify Premium
These unisex sublimation hoodies come in a perfect fabric blend that is easy to maintain and provides a perfect blank canvas for printing. Our sublimation sweatshirt blanks, paired with your designs, will withstand countless wash cycles without fading.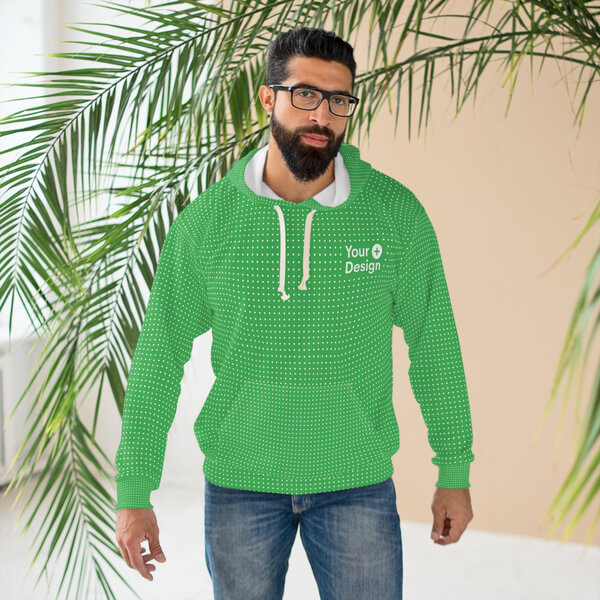 From USD 38.47 with Printify Premium
Promote your business with our all-over-print hooded sweatshirt that's great for men and women alike. This classic fit is available up to size 2XL. Each sublimation hoodie is made to order, is soft to the touch, and guarantees an outstanding shopping experience. Create custom sublimation printed hoodies – no minimum order, no hidden costs.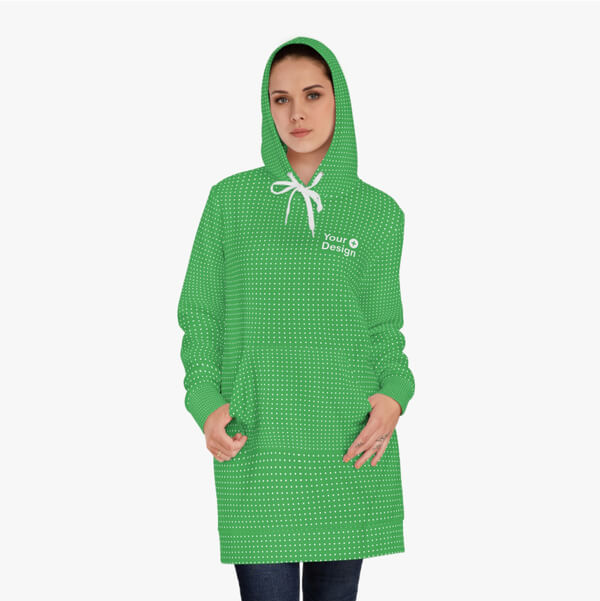 From USD 25.29 with Printify Premium
This 100% polyester hoodie comes in five versatile sizes and an elongated design that is ideal for those colder days when she wants to cover more than just her back to keep warm. 100% poly fabric is unparalleled in sublimation – the fibers soak up the dyes to the core and give a truly popping print.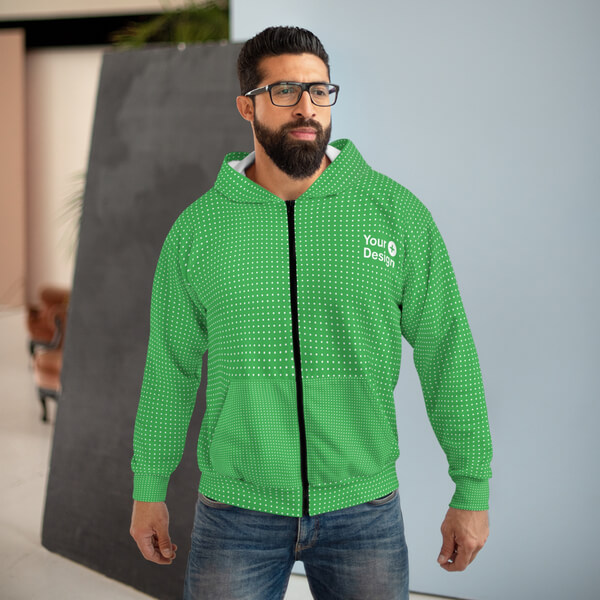 From USD 41.47 with Printify Premium
These sublimation hoodies are a crowd favorite. Loved not only for the durable fabric but also the full-length black zipper, unisex fit, and spacious front pocket. It comes in sizes XS to 2XL to suit any body type.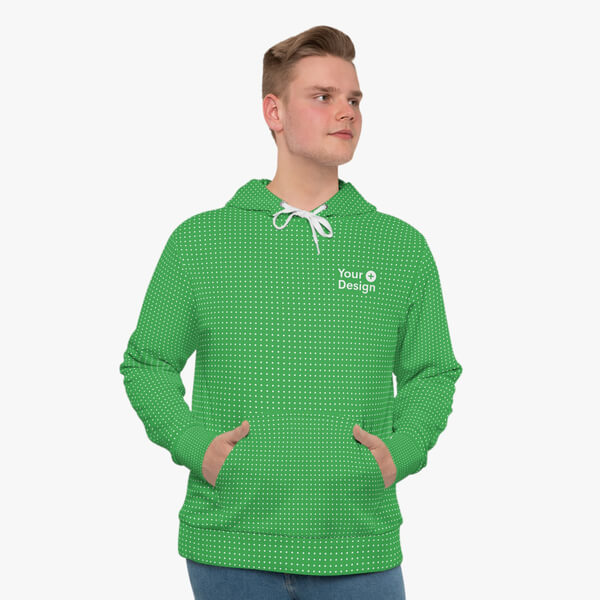 From USD 25.29 with Printify Premium
Keep those orders coming in with this men's all-over-print hoodie. Made of 100% polyester, ideal for sublimation, it features a spacious front pocket, hood with drawstrings, and thread color to match your design. Fulfilled in China.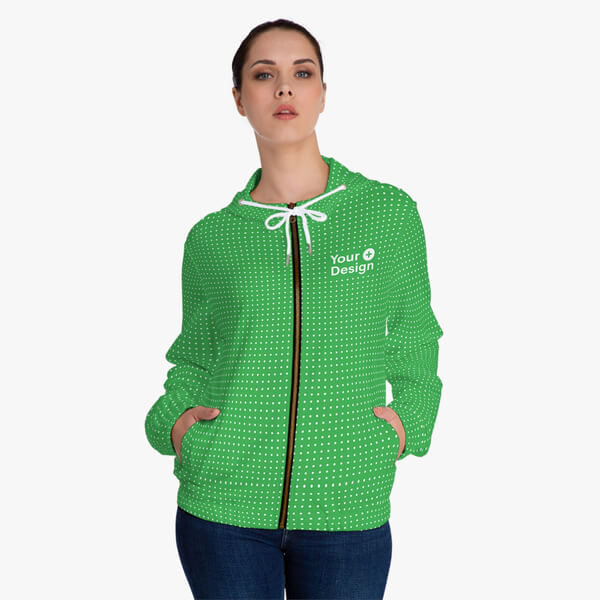 From USD 30.57 with Printify Premium
Reach your customers' wardrobes in style! This hoodie comes with a full-length metallic zipper built to last. With a pinch of spandex added to polyester, it's perfect for working out, as it ensures total freedom of movement. Printed in China and available in sizes XS-XL.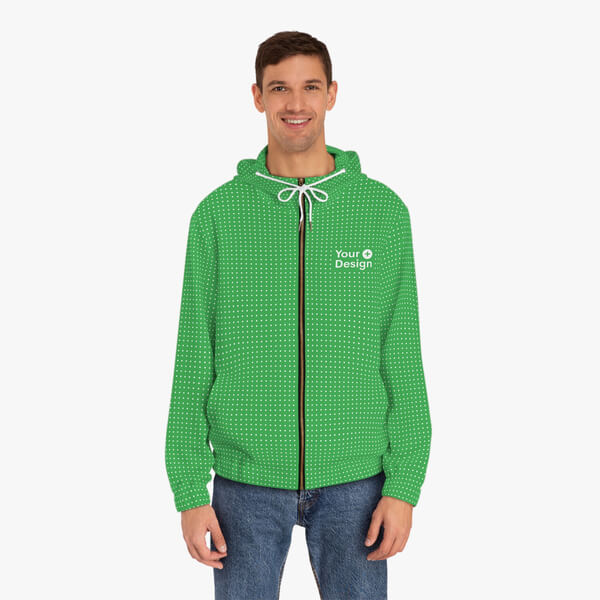 From USD 29.89 with Printify Premium
Join the hood of athleisure lovers with this versatile sublimation hoodie. 94% polyester and 6% elastane make it durable yet comfy year-round at the gym, grocery run, or partying with friends. The full-length metallic zipper will work correctly for the entire lifespan of this garment, and two front pockets will keep the hands warm during the colder months.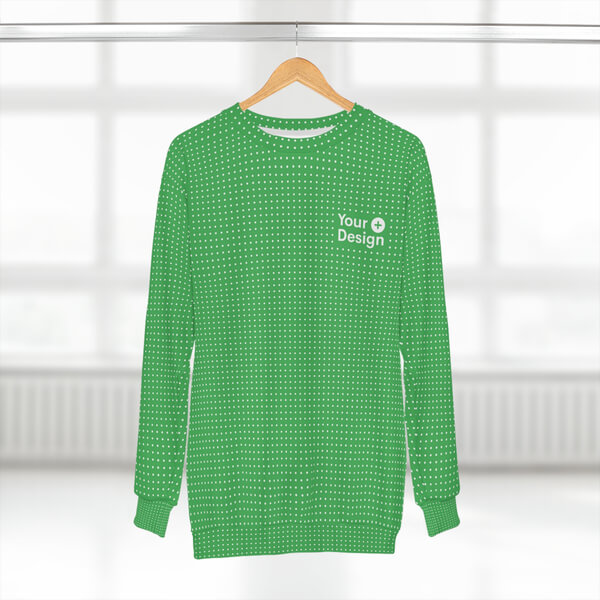 From USD 24.25 with Printify Premium
This unisex polyester sweatshirt for sublimation comes in quick-drying, durable yet soft fabric that will make your designs stand out in bright and vivid colors, even on the cuffs and neck. Available in sizes XS-2XL for shipping to your customers worldwide.
How to Make Custom Phone Cases?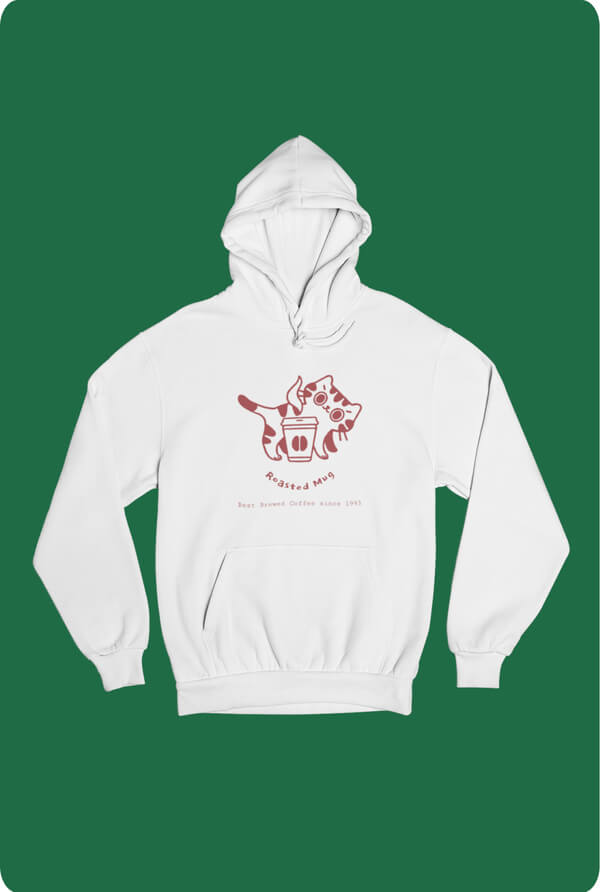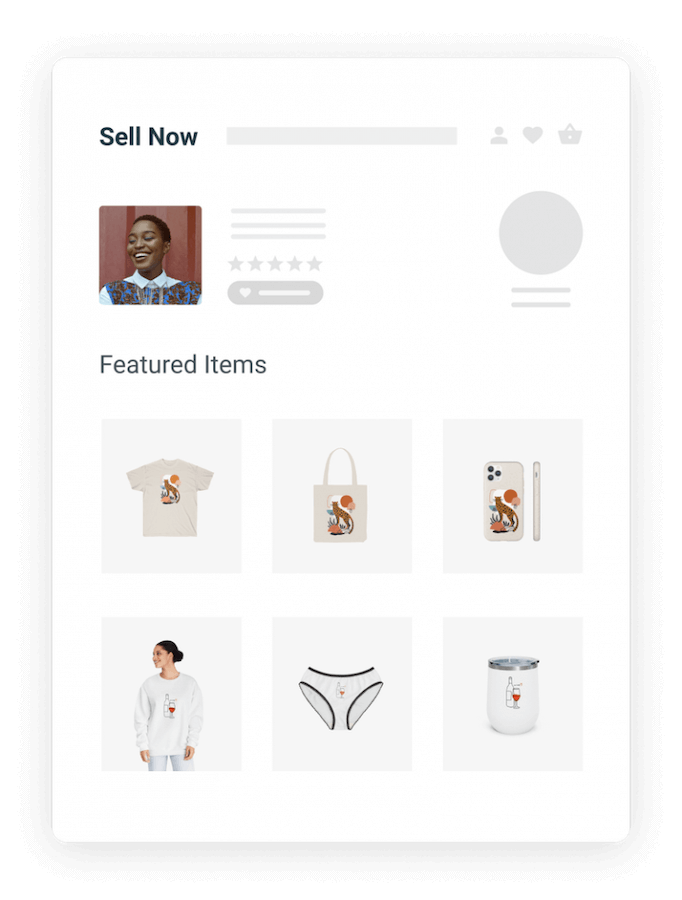 Go through the custom items in our catalog to find the ones you love. Filter by color, size, printing location, brand, and other criteria. We've got mixed fabric and polyester hoodies for sublimation – wholesale or one-off pieces – the price remains the same.
The Printify Mockup Generator is super easy-to-use: apply designs to blank items in minutes. Add up to five layers of images and text to create winning products for your shoppers to purchase.
Before publishing products to your store, we want to remind you to sample the goods to ensure they meet or exceed all expectations.
When happy with the product, publish it to your storefront. Connect your Printify account with Shopify, Etsy, Wix, Squarespace, and other popular online marketplaces via our simple integrations. But don't just stop with sublimation hoodies – expand your range with other goodies from our vast catalog of over 800 custom items.
This is where you can kick back and focus on marketing your products to keep those sales coming. We'll handle the order fulfillment and shipping.
Don't Limit Yourself in Design
When you need some help in times when the muse is sleeping, here are some tips and ideas to get the creative juices flowing.
Gray sweatshirts are a thing of the past. Add colorful patterns to our custom hoodies for a mesmerizing and unforgettable shopping experience.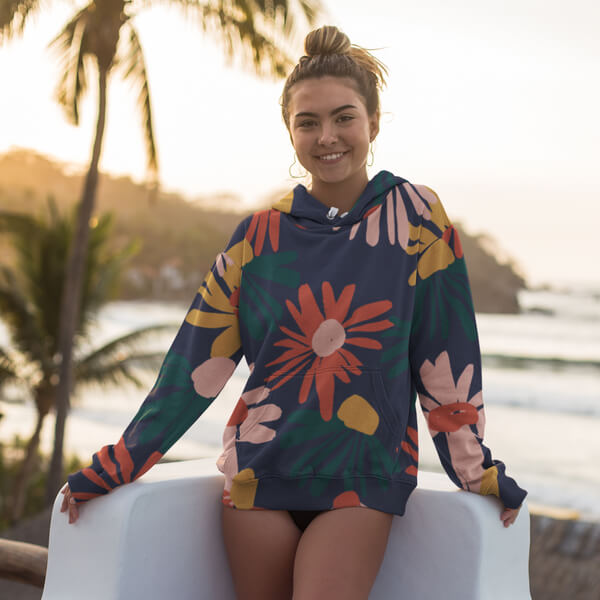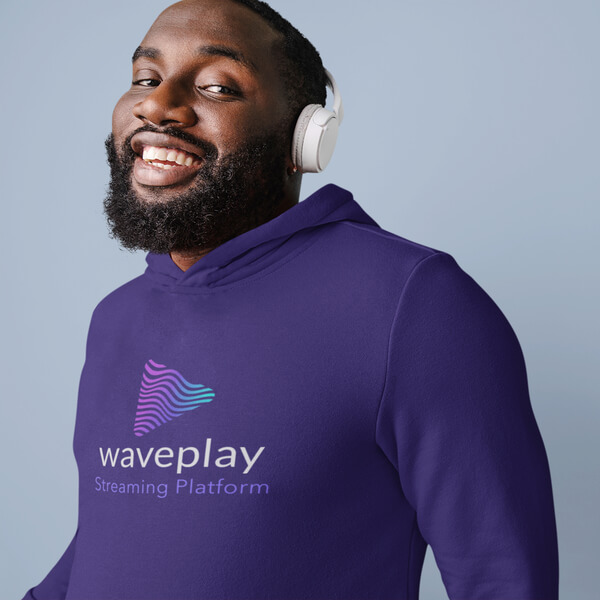 Let the sweatshirt be your brand ambassador. Slap on your logo or brand artwork to market your business and show it to the world.
A sublimation sweatshirt can literally speak if you incorporate deep quotes, funny words, and punchy catchphrases in your designs.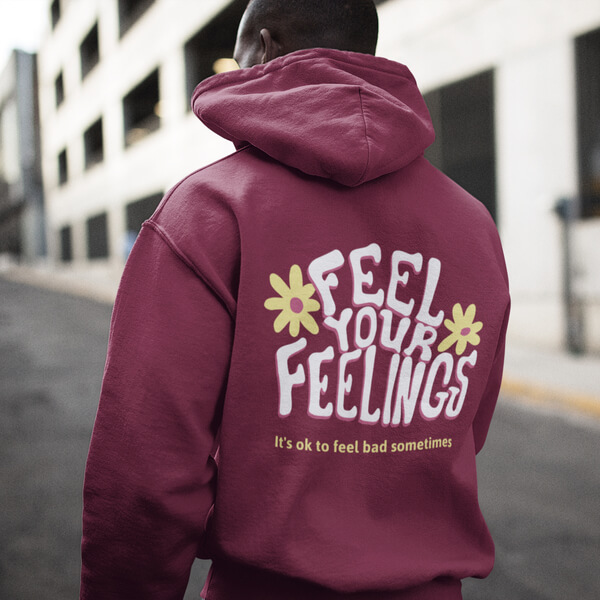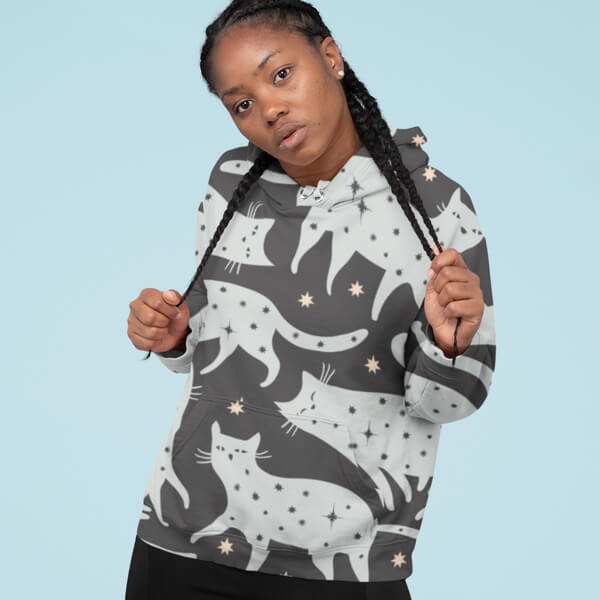 Add signed illustrations to sublimation hoodies if you're a seasoned artist or upload pictures for a truly custom end product.
Frequently Asked Questions
Ship your designs on custom sublimation hoodies and sweatshirts to thousands of customers worldwide. They're highly customizable, affordable, and of the highest quality. With Printify, designing takes minutes, and orders are fulfilled within just a few days, but customer satisfaction will last for months. Design sublimation hoodies for wholesale or for yourself – it's your business.