Creating custom jewelry is the perfect way to craft an elegant piece of jewelry with a touch of personality and individuality added to the design. There are many ways to customize jewelry out there, but none are quite as fun as printing straight to the surface!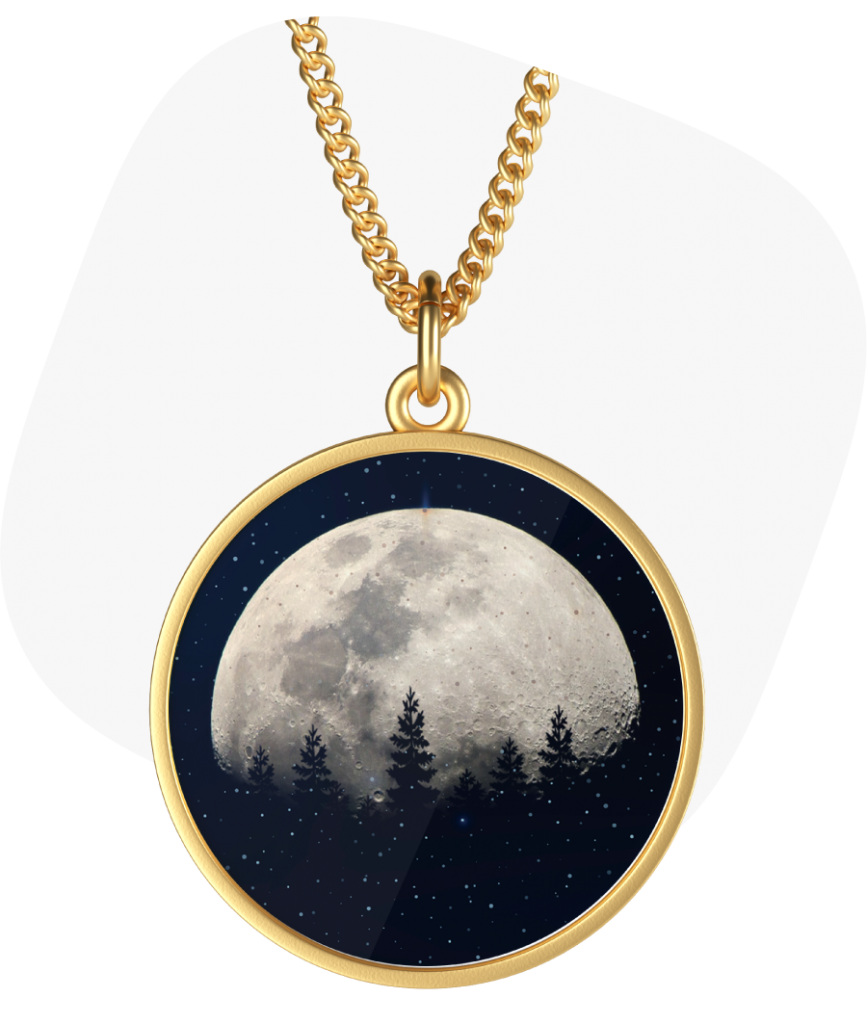 Create your own custom jewelry online and start earning
Help your customers show off their elegance by rocking jewelry with a twist – with unique custom designs that cover every inch of the garment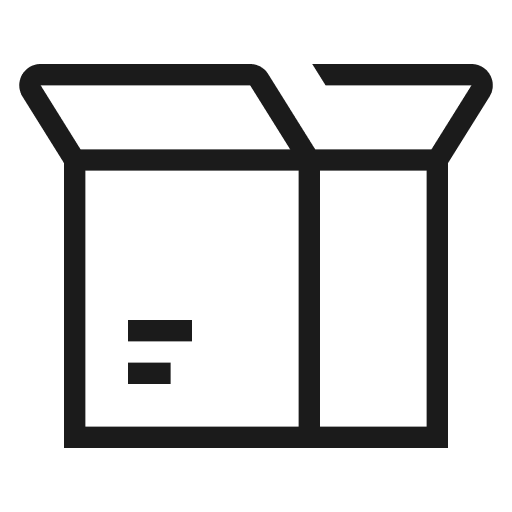 Create and sell as many pieces as you want. Just one bracelet? Go for it. Dozens of bracelets and necklaces? We got you!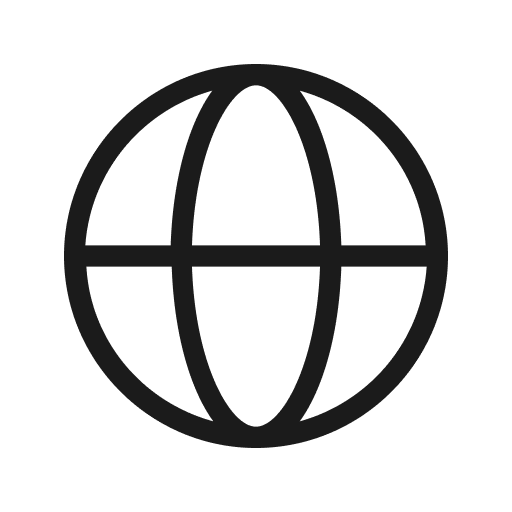 We've teamed up with one of the best custom jewelry print providers in the world. Each custom piece is handcrafted with love in the USA and is the culmination of several talented artisans' work.
Printify offers the best timeless styles available for your business
Trends come and go but gold and silver are forever. We have carefully selected styles to add to our catalog to cater every need – from fancy to casual, for gals and boys. Upload and use your own mind-blowing designs to create truly unique and priceless pieces of custom jewelry.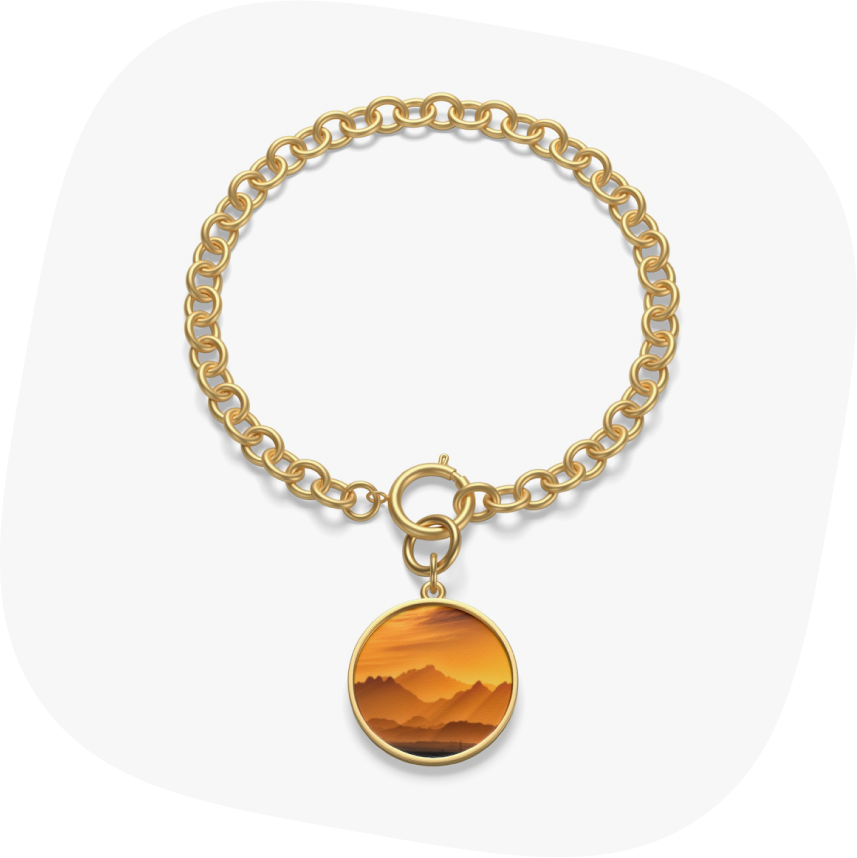 This chunky chain bracelet emphasizes the delicate, vibrant and sensual personality of its wearer. Available in sterling silver and 18k gold plated, this will elevate any outfit and, depending on the design you put on the pendant, it can also be a great conversation starter!
Custom bracelet production in US, cost from $11.55. Average fulfillment time from 4.9 days.
Feast your eyes upon this iconic bracelet design that seamlessly infuses a classic look with a contemporary aesthetic. This sturdy natural cowhide custom bracelet features a silver-tone circle or heart-shaped charm, and adjustable fastening. Have your design stamped on the charm to express individuality. 
Custom bracelet production in US, cost from $14.43 Average fulfillment time from 3 days.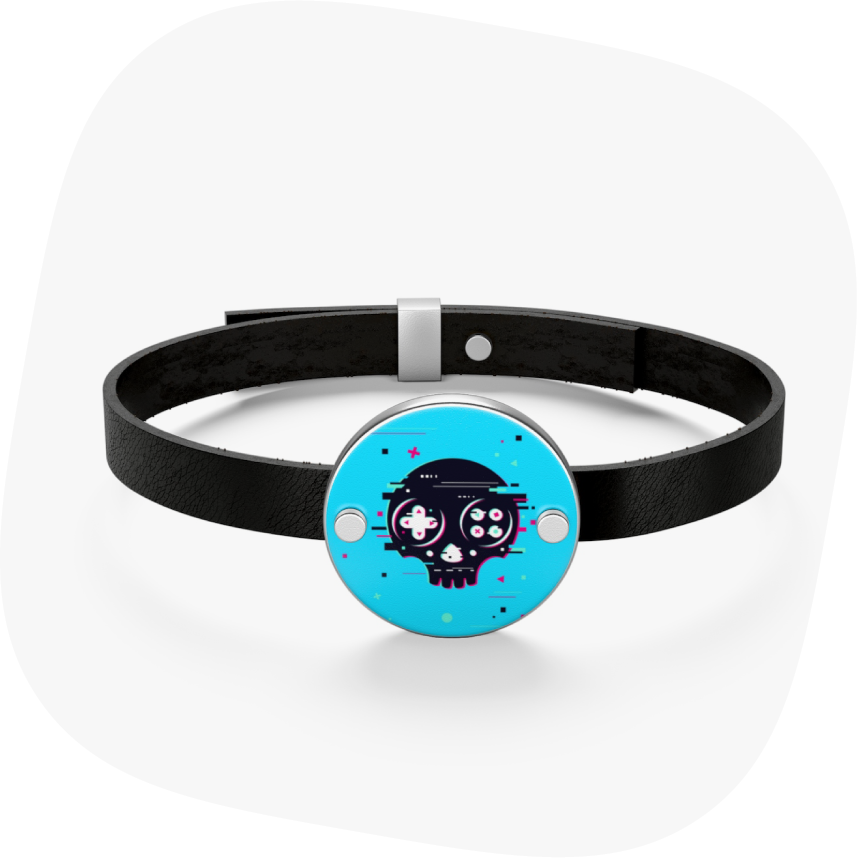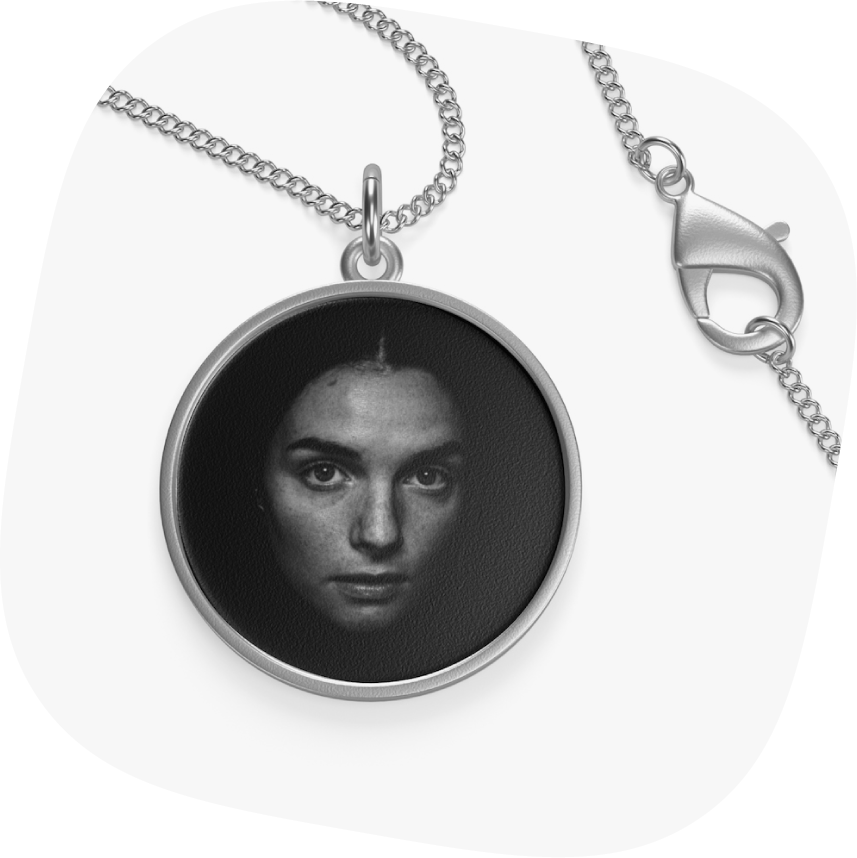 Locket reimagined. Forget trying to find a high-quality photo tiny photo to stuff into an impossibly small locket. With POD loop necklace, carry your love around your neck in a never-before-seen quality. Lead and nickel-free, sterling silver or 18K gold plated with multiple chain lengths and charm shapes, it's a true piece of art itself, but add your design and it can become someone's favorite accessory. 
Custom necklace production in US, cost from $9.02. Average fulfillment time from 4.77 days.
Our custom metal dog tags are made of strong and extremely durable anodised lightweight aluminum with a white print side for a bold and vibrant result. Comes with a 14.97″ ball chain.Printify custom dog tags are great to show off your favorite graphic, Bible verse, etc.
Custom dog tag production in US, cost from $4.20. Average fulfillment time from 4.12 days.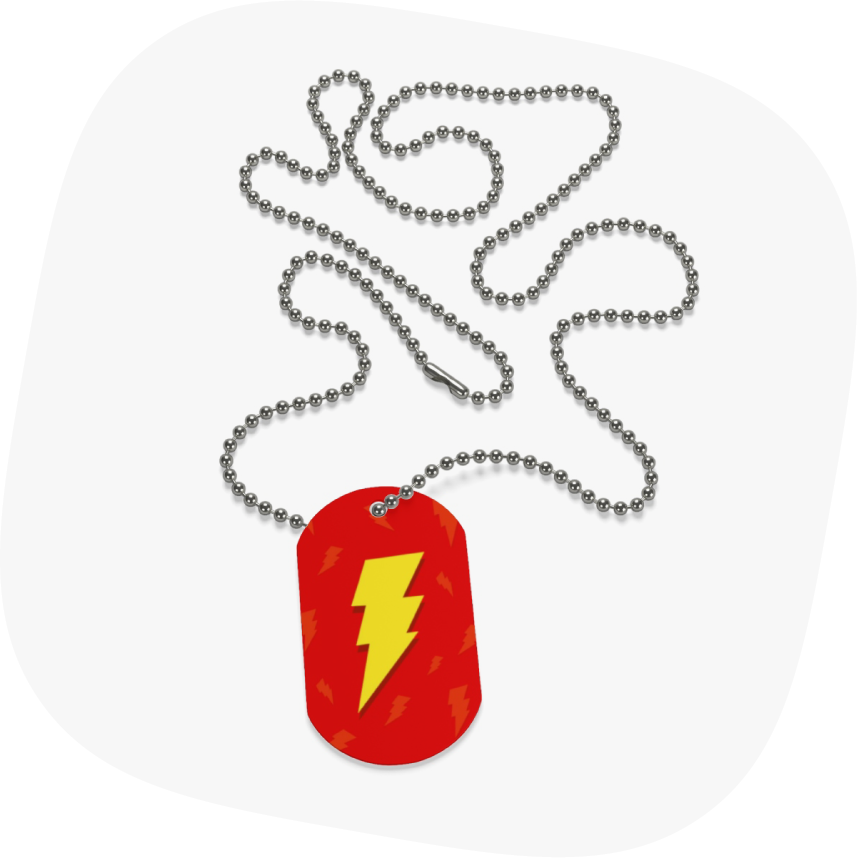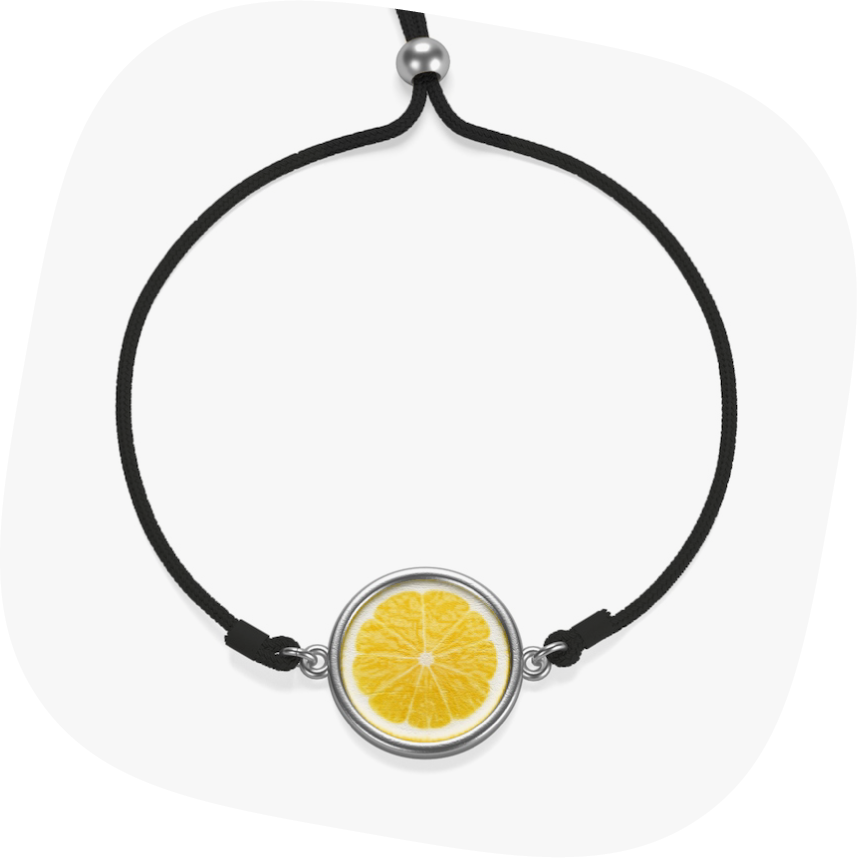 This forest silver or gold cord blends dark rope with shiny charm (various shapes available) to express classic esthetiques. Equipped with a slider for adjustable width, it's a timeless unisex look.  
Custom bracelet production in US, cost from $9.83. Average fulfillment time from 4.87 days.
This box chain bracelet emphasizes the delicate, vibrant, and sensual personality of its wearer. Made in the USA of sterling silver or 18K gold plated. Several charm shapes. Slider for adjustable width. Nickel and lead-free.
Custom bracelet production in US, cost from $12.76. Average fulfillment time from 3.67 days.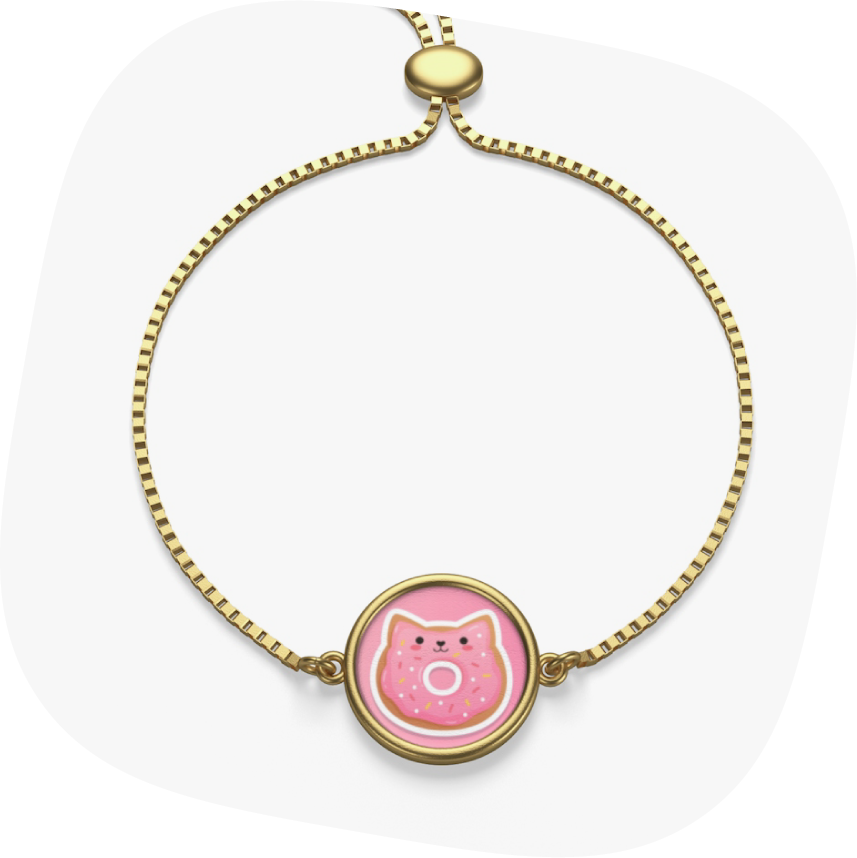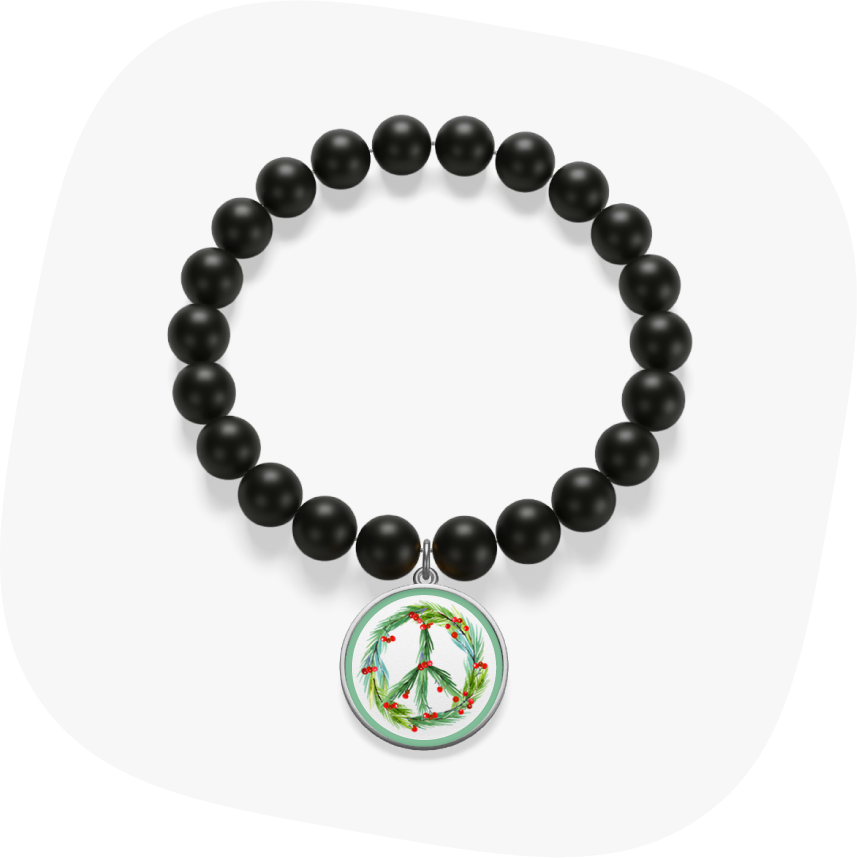 This premium unisex bracelet features 22 brushed matte black onyx beads accented with a round, square or heart-shaped silver or 18k gold plated pendant. Held together with an elastic wire, this is one size fits all universal accessory that will never go out of style. Decorate the pendant with your unique designs and you got yourself a wearable piece of art.
Custom Matte Onyx bracelet production in US, cost from $10.98. Average fulfillment time from 6 days.
Custom jewelry - classic style with a fresh twist
Accessories are everything. Custom jewelry is easy to design, and as you can probably guess, there's a huge market for it—almost everybody wears a piece at one time or another. To create a custom jewelry collection, put your designs: unique graphics, photos, or sayings, on our high-quality jewelry that you can find in our catalog, put a price tag on, and start earning. 
Design ideas for custom jewelry
Using the Printify online design tool, you assemble your design hassle-free. Select the custom jewelry styles you'd like to include in your eCommerce store, and the mockup generator will take you through the design process step by step. Because all of our pieces come with a white print surface, you can be sure that your finished product is going to be glossy & vibrant, and your customers are gonna love 'em. 
Including custom jewelry line in your eCommerce store is neat for many reasons: our wide selection will match any style. Your client base is mostly surfers? We got you. Military men? Custom dog tags! Elegant ladies? Fine gold-plated necklaces and bracelets. So the possibilities are endless—from team charm bracelets to corporate gifts to mothers day presents, etc. You can try our free designs or create your own—here's a couple of design ideas you can implement in your eCommerce business.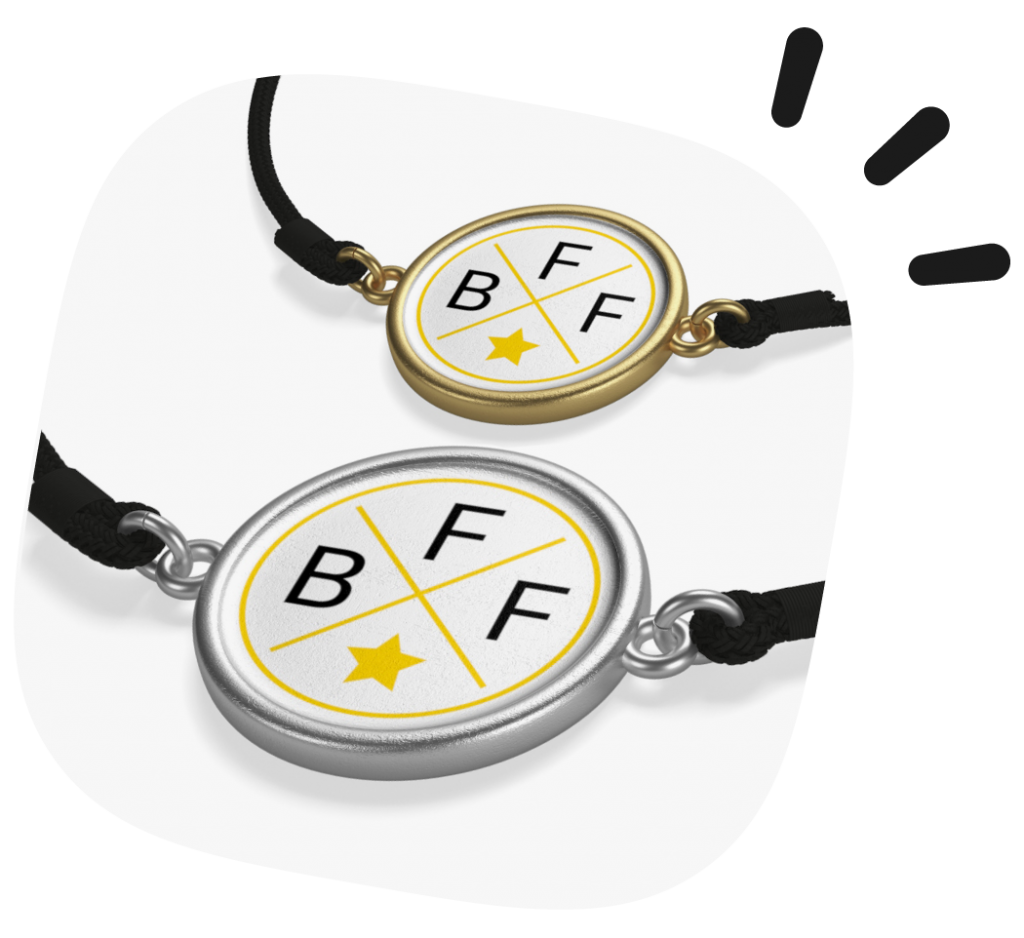 Friendship bracelets are making a comeback, so get ready to take a trip down memory lane: this year's most joyful jewelry trend is a piece you probably remember from your childhood. The friendship bracelet you remember was made from yarn, but the times have changed, and today we offer elevated versions of the woven bands you wore back in the day.
An effortless way to add personality to any outfit, custom friendship bracelet versatility attests to the fact that you'll cherish them– and the friendships they represent – for years to come.
Her love is unlike any other. Her belief in you makes you believe in yourself. Create a line of Mother's Day bracelets or necklaces to wear proudly as a symbol of love and appreciation for all that she is and for all that she's done. Single loop gold or silver necklace or one of our bracelets with a round or heart-shaped pendant with something sweet written on the face of the pendant, for example, 'I Love You Mom.'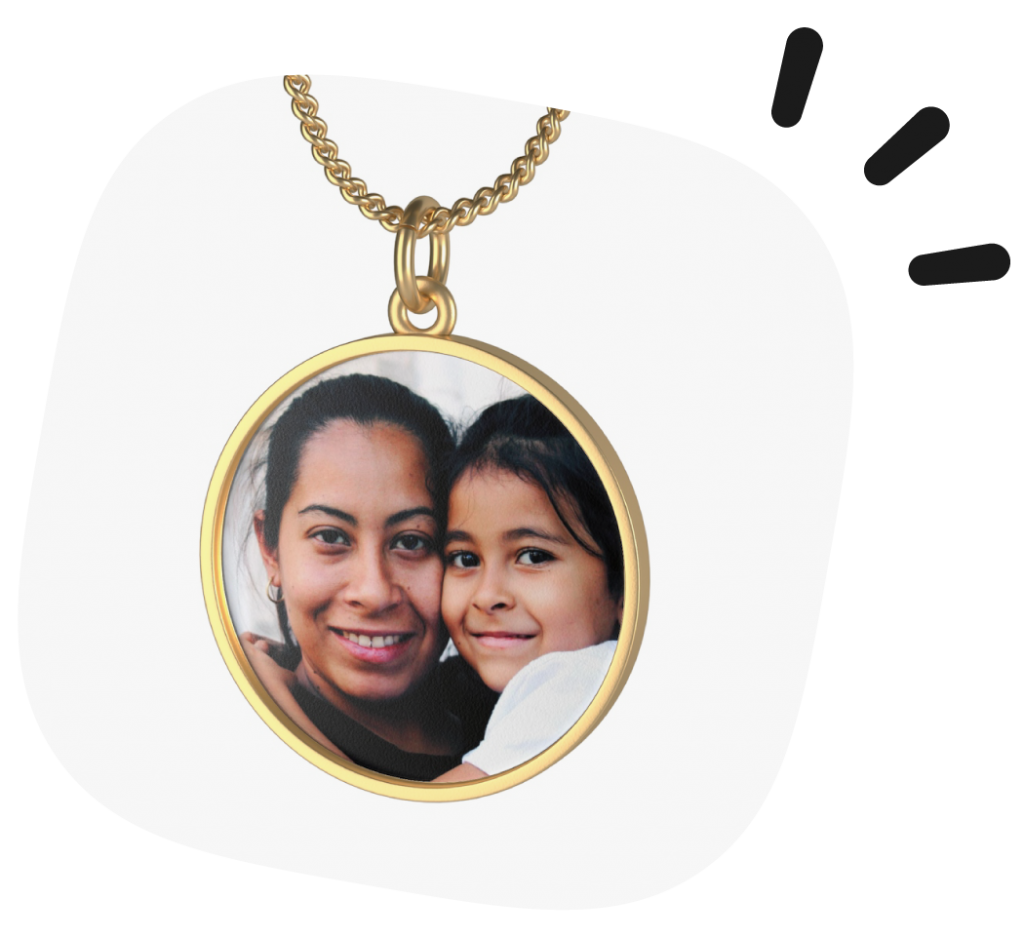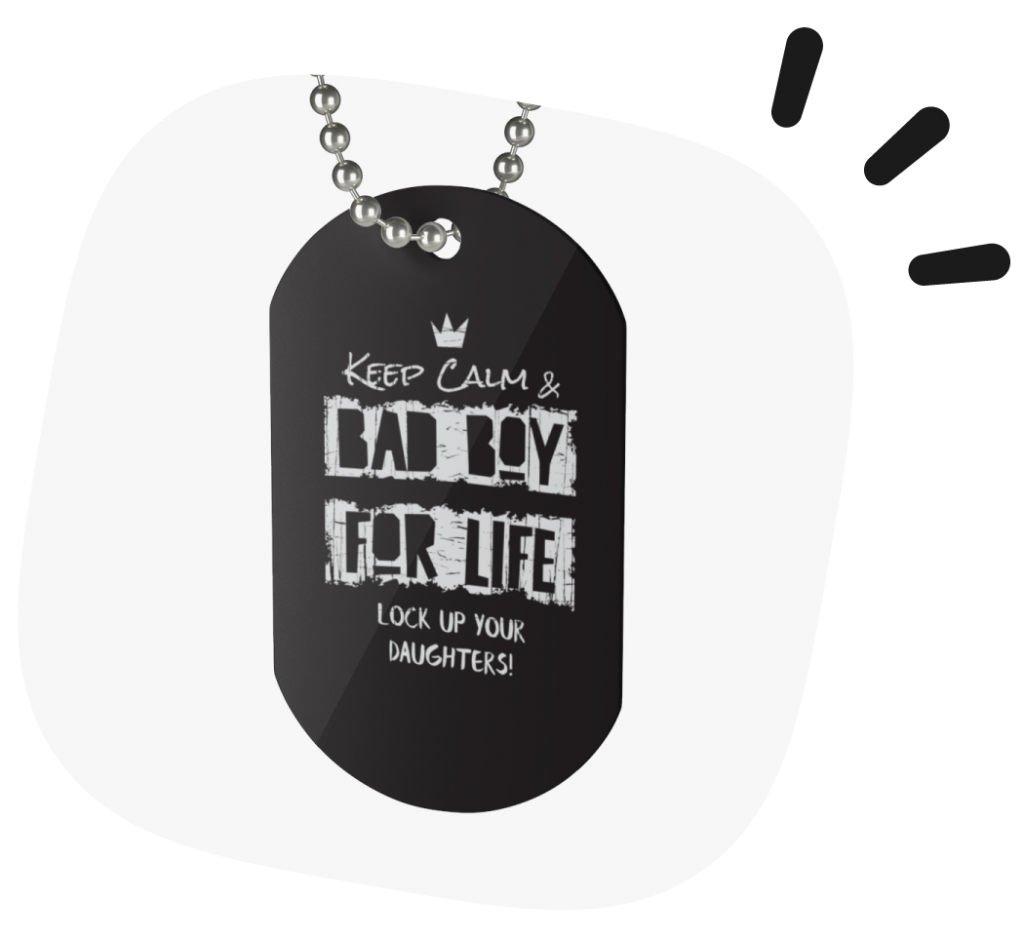 Unlike standard embossed tags, your choice of letters and characters isn't limited. You can get full printing with photographic quality. So let your imagination run wild! These great-looking tags will make a bold impression.
Choose your sport and add it to the charm! The glossy finish will make your football, basketball, tennis ball, and others stand out from the crowd and showcase your favorite sport.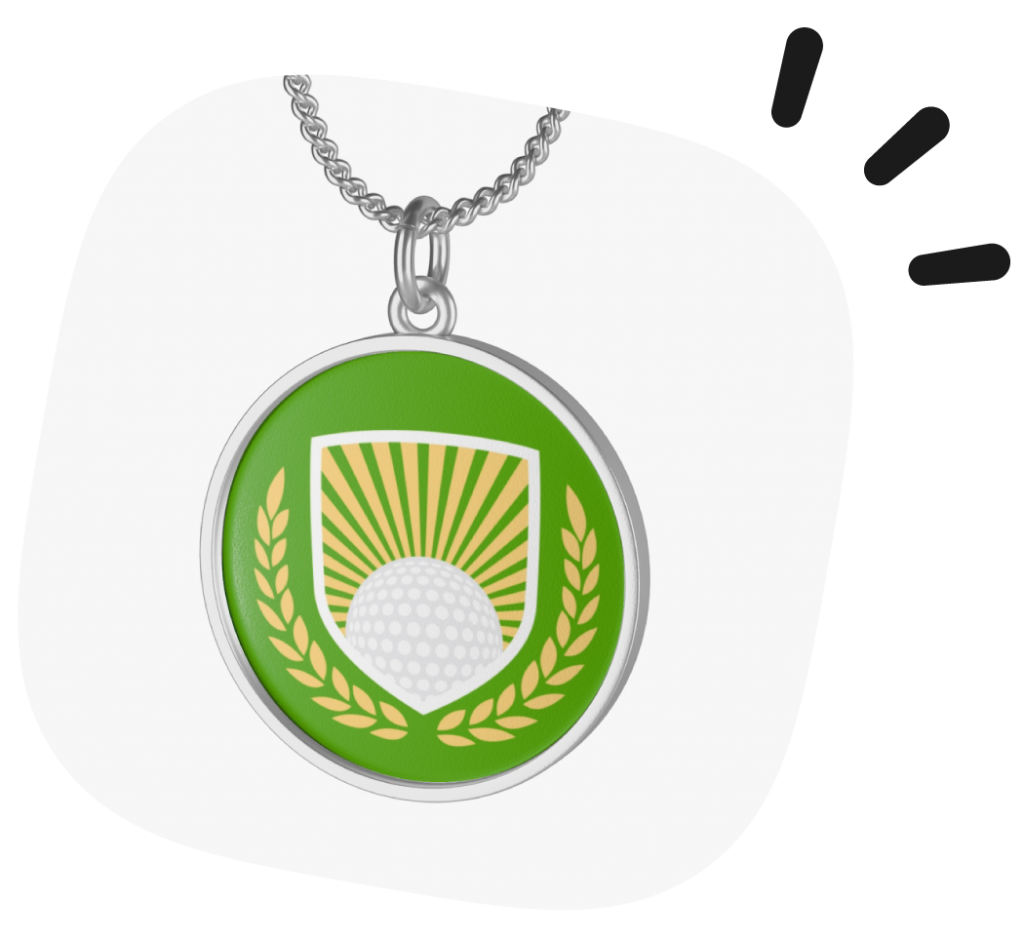 Why sell custom jewelry online?
Accessories can either make or break the outfit. But a well-made custom piece is definitely going to add to your look. One more thing: people love being included, and they love showing off what they like or believe in, so it makes sense to help them do it in style.
Besides, selling jewelry online is hella lucrative because of its low shipping cost due to the size and weight, and because custom jewelry sells very well, you can add a higher profit margin. All our custom jewelry is designed and made in the USA, in-house, and not sourced from generic factories. This makes the products unique and like no other. For the products, our print provider partners use a great selection of metals and plating, never polyester or plastics. We're sure that our products are not novelties, but real keepsakes. And all of our custom jewelry pieces are nickel and lead-free.
Top 6 questions about selling custom jewelry
Custom jewelry with no minimum orders
Here, at Printify, we have no order minimum. Whether you want just one unique piece or dozens of them—we're here for you!!
Start selling custom jewelry