Custom Embroidered Polo Shirts
Elegant and professional – that's the look you achieve with custom embroidered polo shirts.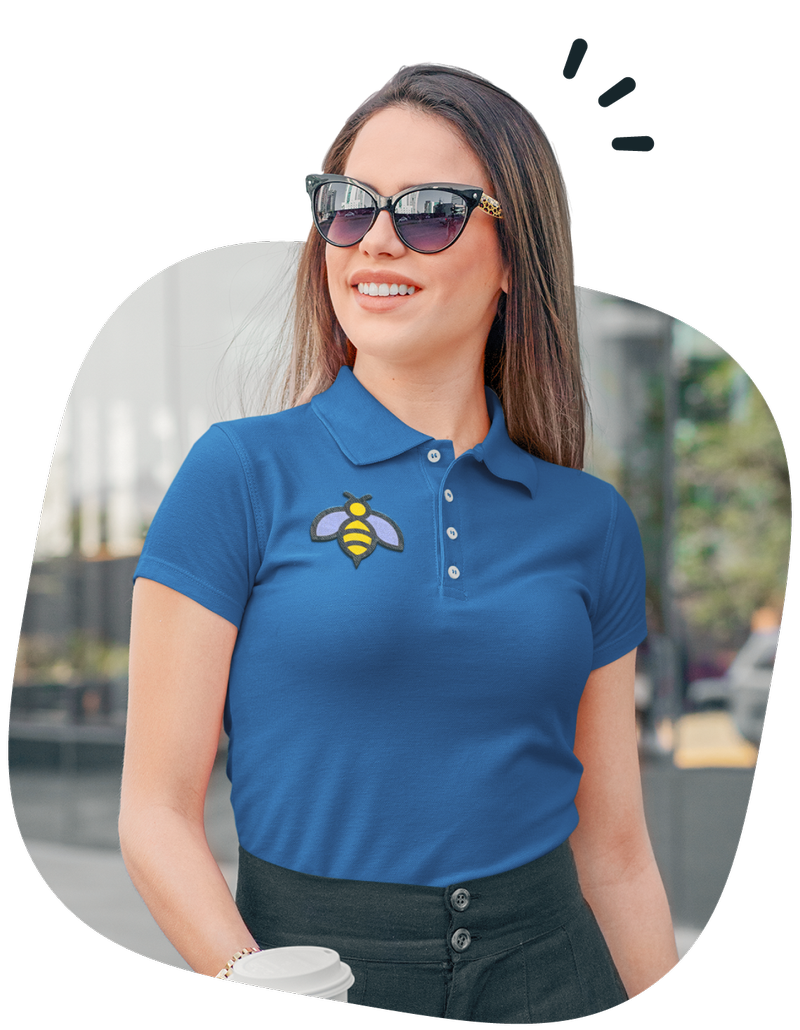 Three Reasons to Sell Polo Shirts With Embroidered Custom Logo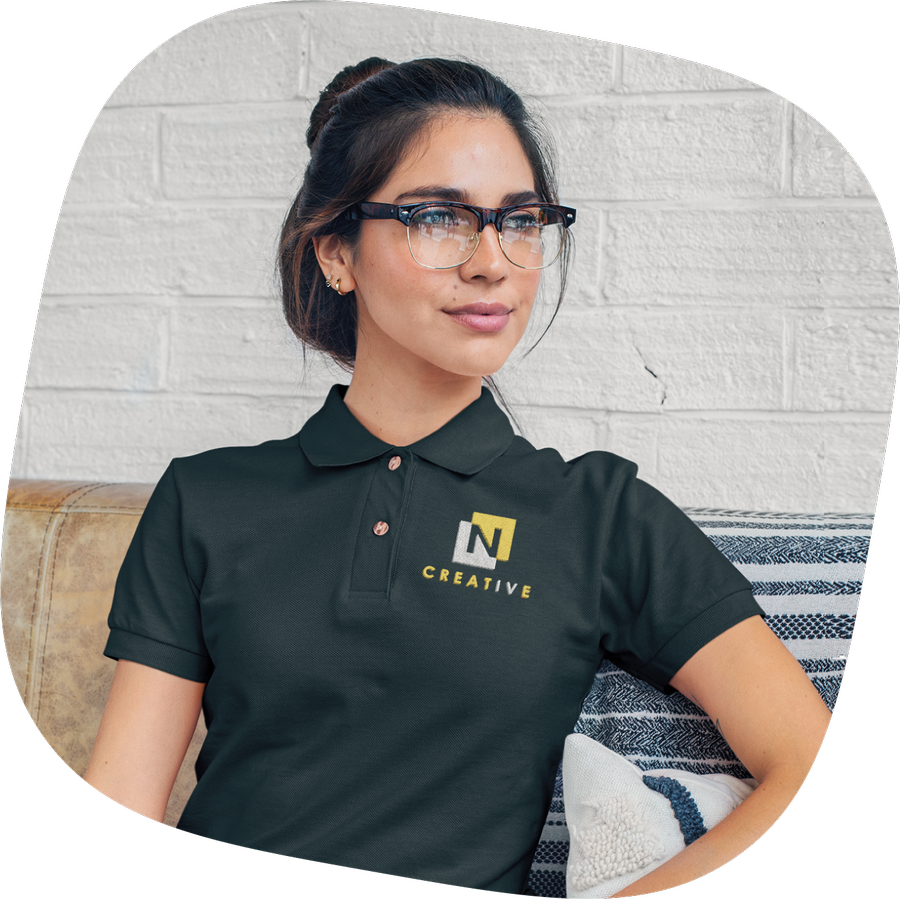 Create Your Perfect Embroidered Polo Shirts
Custom embroidered polo shirts look elegant and give your clients' logo instant credibility! 
Polo shirts are great for everyday wear as well as special events. Polo shirts equal brand building at its top performance.
Our Custom Embroidered Polos Shirts
With Printify, your custom polo shirts are in very good hands. Our printing partner has been in this business for a long time and knows how to embroider, pack, and ship each shirt with care. 
In our custom embroidered polo shirts, we use light, 100% polyester jersey fabric that's comfortable and long-lasting. Coming in different colors, our polos can be perfect for a business meeting, a golf tournament, or even as a casual Friday workplace attire. Its snag-resistant fabric and tapered neck are perfect for mixing style and professionalism, and even your most demanding clients will love it. 
Women's Polo Shirt production in US. Average fulfillment time from 3 business days (MyLocker).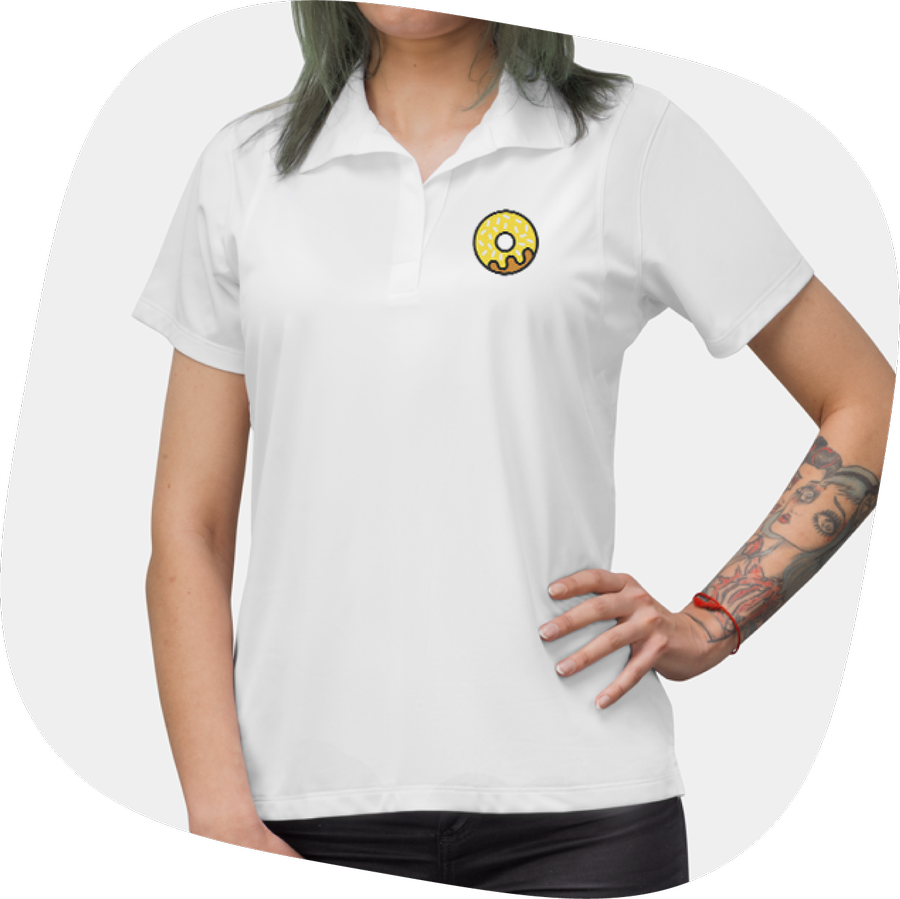 Custom Embroidered Polo Shirts With No Minimum​
A custom embroidered polo shirts surely stands out from the crowd when compared to all other shirts. It's a timeless classic that has kept its value over time and found its place among current fashion trends.
Collar up or collar down, the polo is dressy enough for the tennis court or golf course, yet cazh enough for a night out with friends. Buttoned to the top or left completely open, custom polo shirts are the perfect complement to any outfit.
But even better, a polo shirt with embroidered custom logo is the perfect uniform shirt which is always in demand in almost every field: from restaurant staff to warehouse workers, you name it. That's why you can never go wrong with including a customizable polo in your eCommerce store.
Start Selling Custom Polo Shirts!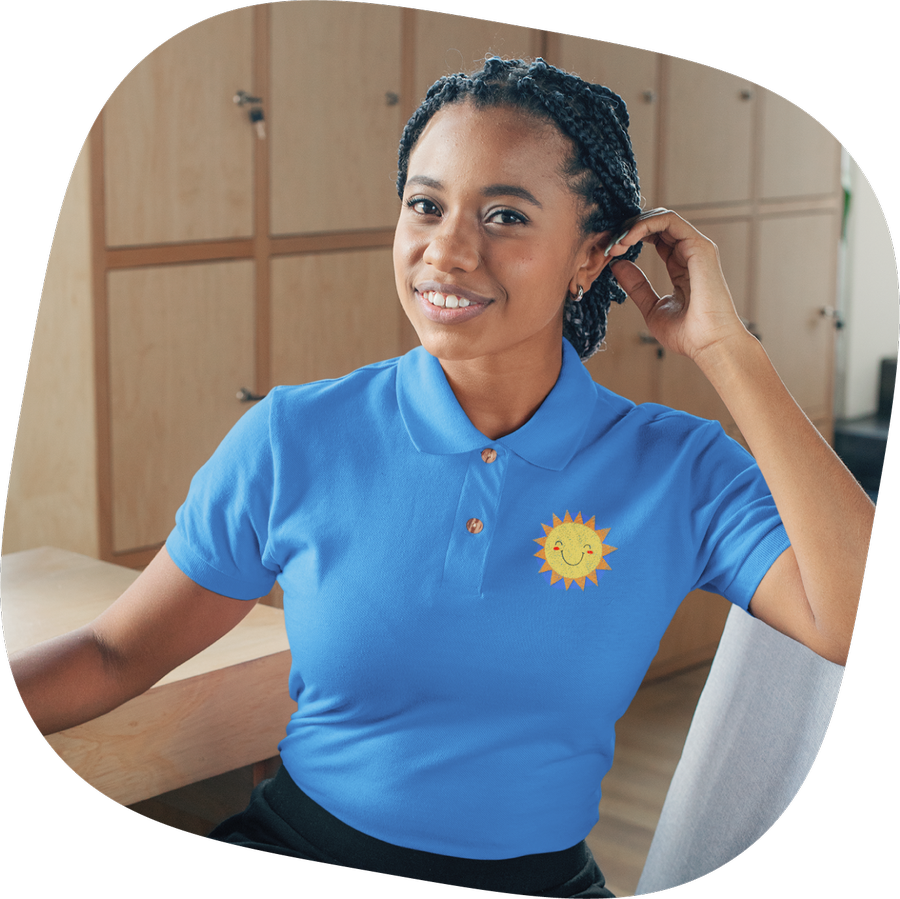 Get the Most Out of Embroidered Polos
Follow Printify Embroidery Guidelines
Before you start designing, check out our embroidery guide to be 100% sure your brand new custom polo shirt looks and feels the way you've intended. 
Before publishing your polo shirts with embroidered custom logo to your eCommerce store, order a product sample. Because what you get is a real product, you have to pay the full price for it. However, subscribers of the Printify Premium Plan have discounted base prices and a one-time subscription bonus that they can use to order samples.
6 Most Frequently Asked Questions About Custom Embroidered Polo Shirts
Embroidered Polo Shirts Printed on Demand
Choosing the right platform to design and sell your custom embroidered polo shirts is essential to your success. When you choose Printify for your print-on-demand dropshipping needs, you're getting more than just another POD company.
We work with some of the best print providers in the industry, assuring that the products and the printing quality are as high as it can be.
We also make selling on other platforms an efficient and straightforward process. You can integrate your store with Shopify, WooCommerce, Etsy, and other leading stores. The set-up is fast, and you could be selling your first line of shirts within just a few hours of setting up your account with Printify.
Along with simple integration, you can also use our online design tool and mockup generator, a powerful tool that allows you to see how your designs will look to your customers.
We also help you to calculate your profit margins. Printify's profit calculator will show you how much you can expect to make on each product and it's variation, automatically calculating your profit margins.
Got all the info you need? Start selling custom embroidered polo shirts online today!
Start Your Own
Print-On-Demand Business!