So long boring newborn baby beanie hats. Time to change the baby accessories world with custom baby hats that come packed with personality.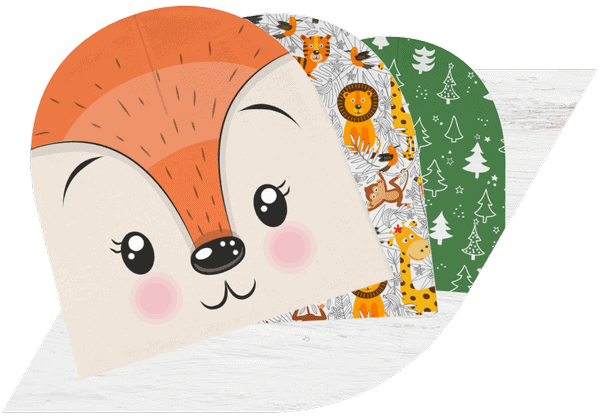 Why Should You Create Personalized Baby Hats With Us?
Our Custom Baby Hats.
What Makes Them So Unique?
Our printing technology is dye-sublimation. No matter how many personalized baby hats you order, you will always get consistently high-quality products with the most vibrant colors. Each custom baby hat is made from 100% polyester for comfort and printability.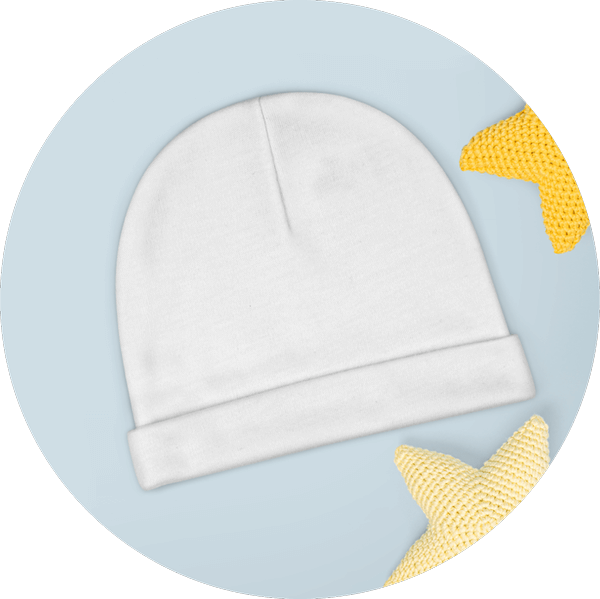 Design Ideas for Custom Baby Hats
How do you create custom baby hats to stand out from the crowd with so many options to choose from? Well, tap into your creativity to break away from the stereotypical designs you see on babies' clothes. The beauty of personalized baby hats is that you can always come up with new spins on classic designs, or brand new ideas that resonate with parents around the world.
Babies are the new fashionistas. A stylish baby hat can't go unnoticed and it's bound to steal the show. With custom all-over-print designs, you can change the baby hat game by tapping into minimalistic, classic designs that are simple yet elegant. Looking up timeless fashion patterns can help you get started.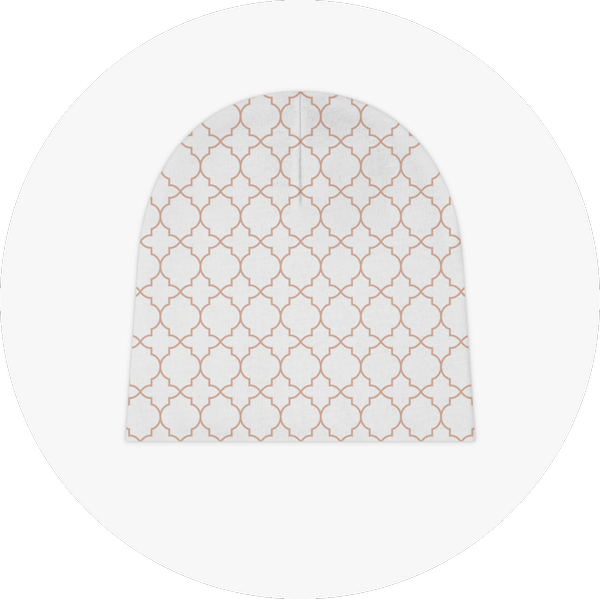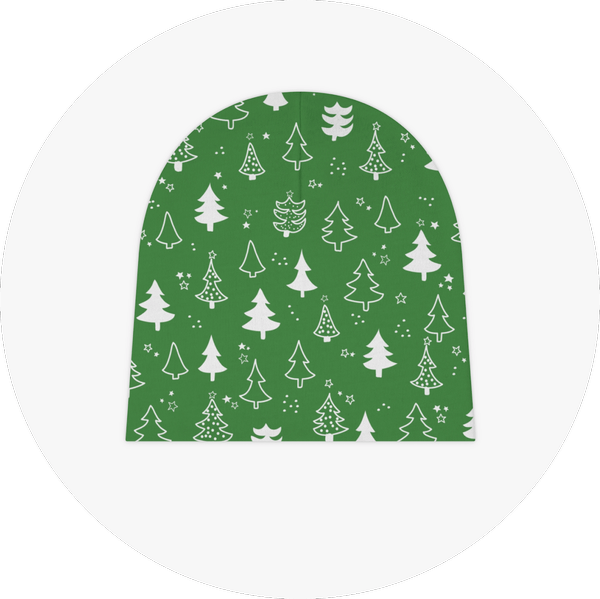 Holiday & Festive Baby Hats
Holiday-inspired custom baby hats are excellent to attract customers year-round. For Christmas, imagine adorable newborn baby beanie hats with Rudolf's red nose or elf ears – like Santa's little helpers. St. Patrick's Day is also widely celebrated so let your lucky clover-inspired designs run wild.
Parents love personalized items for their babies. Monogrammed baby hats can be a cute addition to their hat repertoire and make a fabulous gift idea for friends and family. Choose from the most popular baby names of the year or offer fully customizable hats that let parents choose the color, font and style of their baby's name.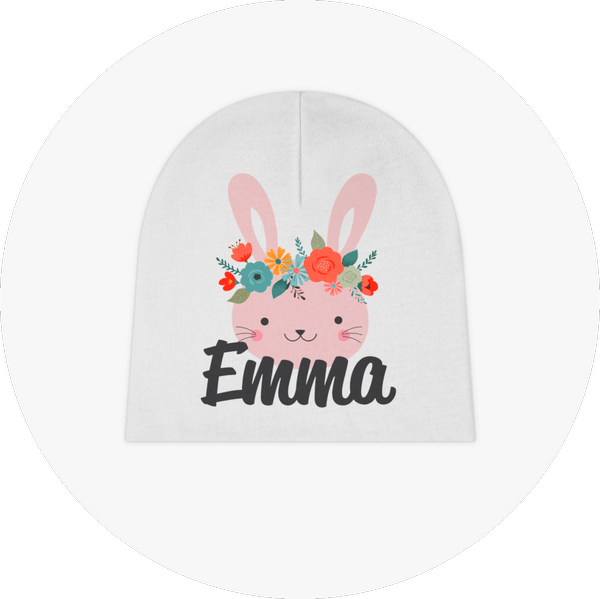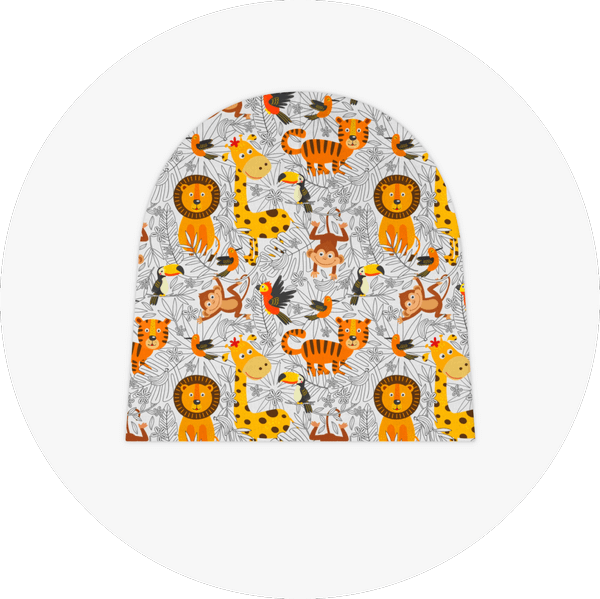 When it comes to baby designs, cute cartoon animals are an absolute favorite. From their TV shows to their toys, animals are present everywhere as it is a tried-and-tested design trope. Create your own whimsical patterns and bring to life custom baby hats that are as lovable as they are practical.
Start Selling Personalized Baby Hats!
Why Choose Printify for Creating Custom Baby Hats?
Printify is the go-to destination for over 300,000 entrepreneurs who are already printing on-demand to make their creations come alive. We provide high-quality custom baby hats for you to customize. More importantly, we simplified and automated the process of creating your personalized baby hats at the best prices on the market.
When you choose Printify, you don't have to worry about strategizing the production, packaging or dispatching process – we take care of all that. 
To make it even easier, our free mockup generator lets you see how your designs will look like once finished. You can show these designs to your potential customers without even ordering inventory.
Forget about finding a warehouse storage facility, worrying about delivery channels, finding capital for inventory and all of the hustles of traditional merchandising. Discover the new way of selling custom baby hats directly to your consumers with on-demand printing and dropshipping services.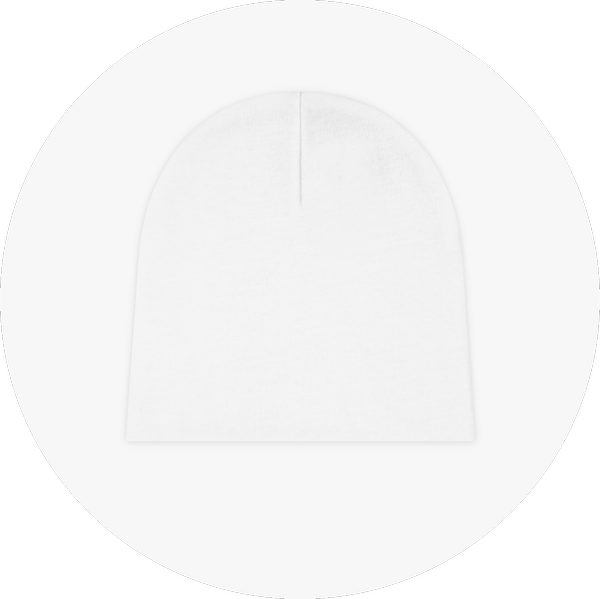 Now that you are inspired, it's time to get started. The excellent news is Printify makes it super easy to start and grow your print-on-demand store with custom baby hats.
Make Your Own Personalized Baby Hats Today!