How to Find the Least Saturated, Lucrative Niches with Teanna Scot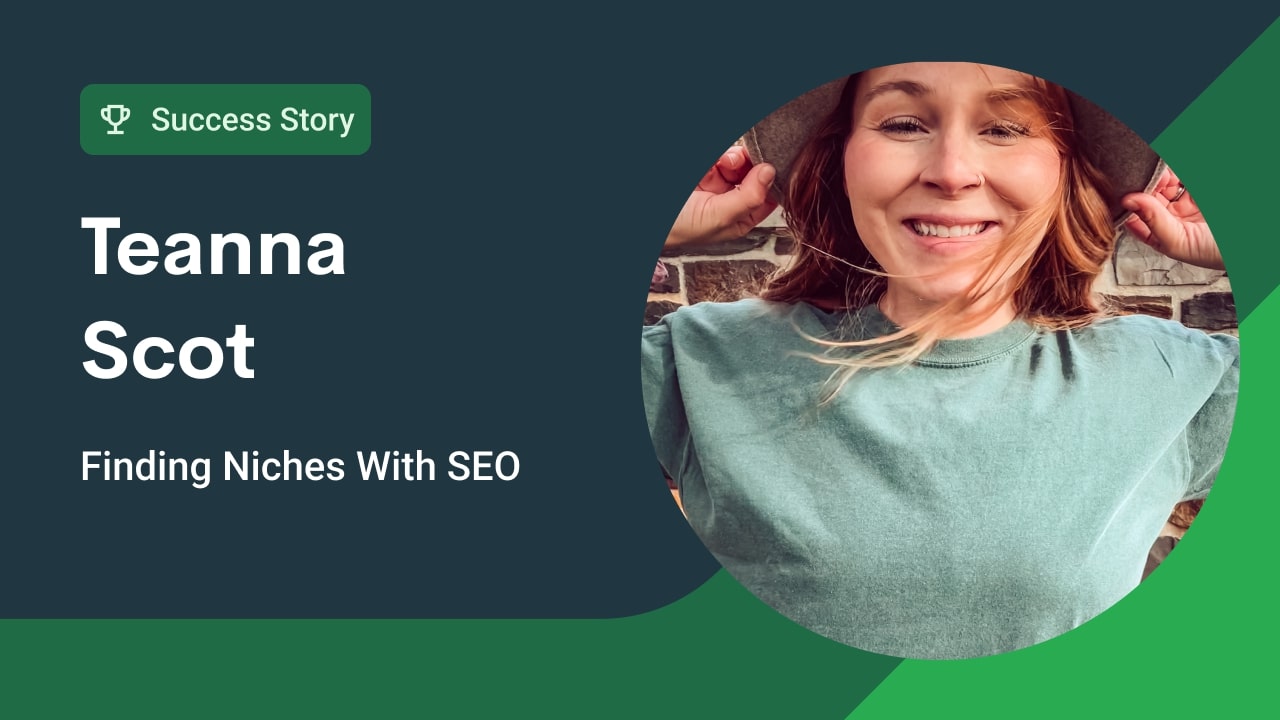 To break through the noise and stand out on popular POD platforms like Etsy, you'll need to create unique products in the least saturated yet profitable niche to stand out from the competition.
We reached out to someone who can help. Teanna Scot is a knowledgeable Etsy and Shopify seller with a popular TikTok account of over 140,000 followers.
Teanna regularly shares videos about building a profitable print-on-demand business, and today, she's taking time out from TikTok to chat with us about niche selection, trend spotting, and more.
Hi Teanna, Tell Us A Little Bit About Yourself
I'm a mom of two, and my children are my life. However, my background is in the corporate world. I have a Ph.D. in industrial organizational psychology, and my day job is in people analytics. Essentially, I'm a consultant who helps leaders answer questions about their people using data and research.
How Did You Find Yourself In Such A Special Career?
I went to undergrad for psychology but didn't want to become a counselor or therapist. I saw myself in a more practical or application-based field, leading me to industrial organizational psychology, where I've worked for the last five years after graduating in 2017.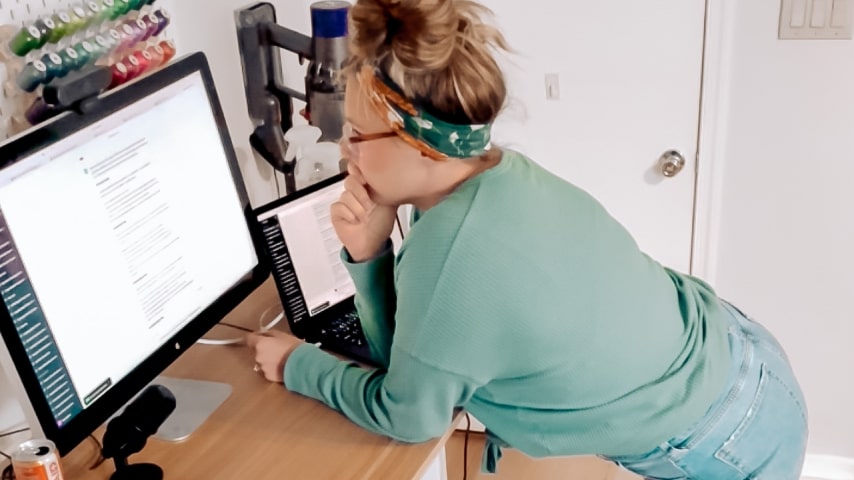 How Has It Been Running A Successful Etsy Store?
I've always been curious about side hustles of all kinds, and I've literally tried them all. I saw print on demand on TikTok and thought it couldn't possibly be as cool as it sounds. Initially, POD made little sense to me as a way to make money, but after I tried it, I loved the concept. I've stuck with it since and found that it truly does work.
Did You Discover Print-On-Demand In 2022?​
Yes, I got started in July 2022. My journey went quicker than most, as I posted something on my TikTok telling people I was trying print on demand and that I would let them know how it went. People came along for the journey, and I was really transparent about the whole process. I broke down all my struggles and learning curves and felt a responsibility to charge forward.  
Tell Us How You Tracked Your POD Journey On TikTok
I tracked everything happening in my business and shared it very publicly for a solid three months. I broke down how many hours I spent working on my shop and exactly what I was doing each day so people could see the reality of what it looks like to start a POD business.
A handful of sellers grasp print on demand quickly, and everything seems to click into place. That's unfortunately not the case for everyone, so I wanted to show that it takes time and plenty of pivots to become successful and what running an online business looks like in real life.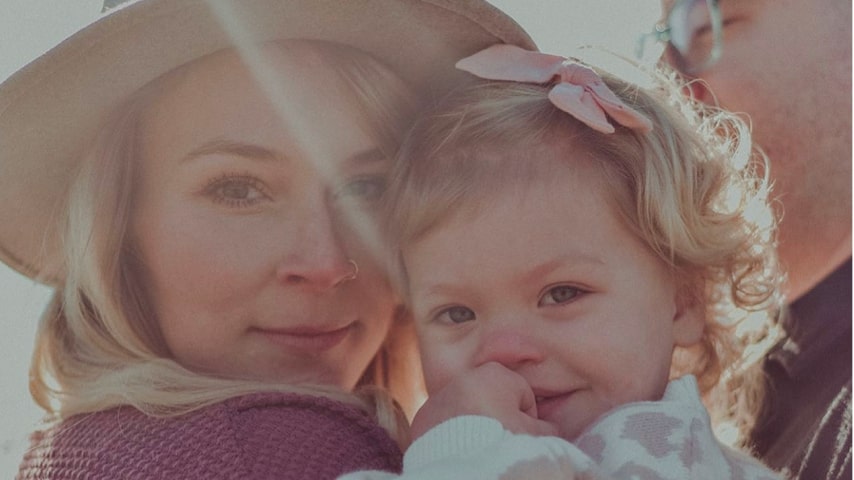 Take Us Through A Day In The Life In The Early Days?
I was working 9-5 when I first began documenting my POD journey and was also about a month out of maternity leave. In the early stages, I had plenty of time to devote to my side hustle, but maintaining the same pace would eventually become difficult.
When I first started, I would document my design process, which usually involved working in one-hour sprints. I would throw designs on Etsy without much thought, and obviously, they didn't sell because I needed a strategy. 
In the beginning, much of my time was spent learning how to use the design tools themselves. I began with Canva and then found Procreate for drawing on my iPad. Honestly, a vast amount of time was spent learning how things worked and setting up systems. 
Looking back at my time tracker, I'd often only get a single design finished in an hour. After that, I'd spend my next chunk of time listing the product on Etsy, which would take just as long.
What Resonated The Most With Your TikTok Followers?
I think my followers appreciated my documentation of just how hard it is to learn something new. Many people I talked to had tried print on demand before but quit because they didn't understand how challenging the process would be. 
You can't just throw something together and expect it to sell instantly. There are so many layers when it comes to getting sales to flow consistently, and influencers on social media don't necessarily speak about them. When people see you struggling but enjoying your journey, they can see that it's worth the effort. I think that's the part that resonates the most with people. 
What Were Your Biggest Challenges Getting Started?
SEO was a huge challenge. I had no real concept of SEO and using keywords that weren't overly saturated. I would simply create a design and put it on Etsy, adding a title that made sense to me. Of course, the problem was that everyone else had the same idea, so my stuff wasn't selling.
Like many other beginners, I was also designing products that I personally liked rather than doing any kind of trend research. I had to prime my mind to understand how to find trends and create products around them. That's a difficult skill to master for a beginner and was something I struggled with.
Let's Get Into That Process In A Little More Detail
As a mom, when I first started, I was creating a lot of mom-themed t-shirts. I listed my designs with titles such as 'Mom T-Shirt' or 'Gifts for Moms'. Of course, those keywords are hugely saturated, so my listings would be hidden way back behind thousands of similar pages.
I don't use that particular niche anymore, but if I did, I'd try out sub-niches like 'Hockey Mom' or something extremely specific. If you use an SEO tool like eRank, which is very affordable, you may find that people are searching for those terms, but they are far less saturated.
I now have a few products in sub-niches ranking on the first or second pages. However, I really needed to focus on keywords that fewer people were using in order to be successful.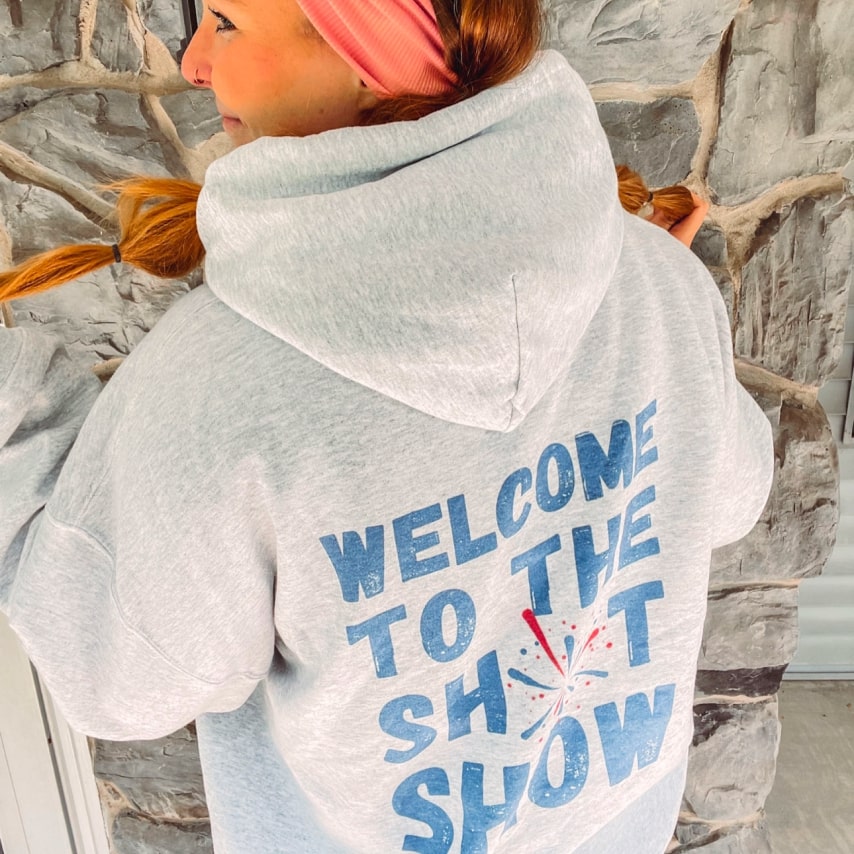 Do You Use Any Specific Tools To Uncover Trends?
I've created my own trend tool in Google Drive and Canva. I'll go through the best sellers on Etsy for a given niche and drop them into a visual gallery of clippings. At that point, I'll take a step back and study them for commonalities. If I find something interesting or notice a popular color, I'll try to incorporate those elements into my designs.
What Drew You To Printify As A Provider?
I wanted to show everyone on TikTok all the available options for print-on-demand providers. However, in the end, I found that Printify was a no-brainer. I quickly realized that everything was there for me in one place, and I had so many options for distributors under a single umbrella. It was only a short time before I settled in and ordered samples.
Let's Talk About Your Etsy Store And Products
I primarily sell t-shirts, sweatshirts, mugs, tumblers, and accessories. I'm beginning to venture into more high-ticket items like yoga mats and wall calendars. Those things are pretty new to me right now, but I'd like to make the shift.
I love selling t-shirts, but I want to learn more about selling things with higher profit margins. For example, I've seen that items like shower curtains and other homeware products are becoming popular.
Have You Tried Selling On Other Marketplaces?
I have a Shopify store as well as Etsy. I was getting so many questions about the Shopify platform that I had to try it out for my TikTok subscribers. Building the Shopify site was another significant learning curve, especially since I'd only mastered Etsy about four months prior.
Shopify also requires an entirely different selling strategy from Etsy, so that was something else I had to learn quickly. That said, I love my Shopify website, and it's fun to create a custom brand from scratch. I'm still trying to become an expert at driving organic traffic to my store, so at the moment, I'm not doing as well as on Etsy.
How Is Shopify Different From Etsy?
There's less competition when using Shopify, both in terms of pricing and niche selection. I'm able to sell my motherhood apparel on Shopify, and it does really well, even when I'm selling t-shirts at much higher price points.
The Holiday Period Is Where Many Sellers Find Success. How Did You Do During Your First Q4?
I was still very new to print on demand, so I had a disappointing Q4. I tried to design typical Christmas and Halloween t-shirts, but my designs weren't unique enough from those of the masses of competing sellers.
I did make extra sales, but I had to figure out why things didn't go as well as planned. My first Q4 was a turning point, forcing me to adopt a new strategy and expand my knowledge beyond what I was already doing.
I'm excited about the upcoming holiday season because I'm now in a very different place, and taking people along on the journey will be fun.
Any Hacks Or Things You Might Do Differently This Time?
Last year, I'd use the basic Etsy search engine to uncover product ideas. If I came across a Halloween skeleton sweatshirt, I'd make my own version and wonder why it wasn't selling. Now, my strategy involves a lot more keyword research.
I hunt for niches and items that people aren't making designs for and flood those unsaturated areas with products. I aim to get as many items on the first and second pages as possible, so that I have a higher chance of making a sale. 
To sum up, I've stopped designing items that I think would be popular and switched to a strategy where I'm actively looking for niches with strong demand but a low supply.
Do You Have An Example Of That Strategy In Action?
I like to post videos on TikTok where I walk through this process from beginning to end. Last week, I posted an example of how I use eRank. I'll enter a basic phrase, such as 'Sports T-Shirt', and scroll through the results. After finding that the initial term is very saturated, I'll keep scrolling until I find something interesting with low competition. 
Eventually, after going down multiple rabbit holes, I'll come across a keyword that has only modest competition but would be possible to design decent products around. A good example might be starting with 'Sports T-Shirts' but uncovering 'Pickleball T-Shirt'. I may not know what Pickleball is, but if the keyword has potential, I could learn about it and find out what type of person would buy a product in that niche.
The whole process is very much trial and error, and you need to create the products to see how customers will respond. If a product starts selling, then it's time to work out why so that you can create multiple versions in the same niche.
In the beginning, it can be frustrating as it seems as though everything is saturated. However, the more you persevere, the more you uncover gold mines that people have yet to discover.
We Notice That You Share Many Of Your Niche Ideas On TikTok
Because I also have a print-on-demand community, I try to share as many of my ideas with them as possible, as I don't have the time to make a design for every keyword I uncover.
I have a massive list of possible designs sitting in my Google Drive, which probably comprises 40-50 sub-niches. If I could pump out more than ten designs per week, my shop would be so much bigger than it is now, but all that matters is that I'm working at a comfortable pace.
How Did It Feel When You Began Making Steady Sales On Etsy?
Before I shifted strategies, things were really slow. One day, I made my first sale with one of my new designs, and then two hours later, another one sold. I made three sales the next day, and things went from there. I now have my phone notifications on loud because I love the instant dopamine boost I get each time I make a sale.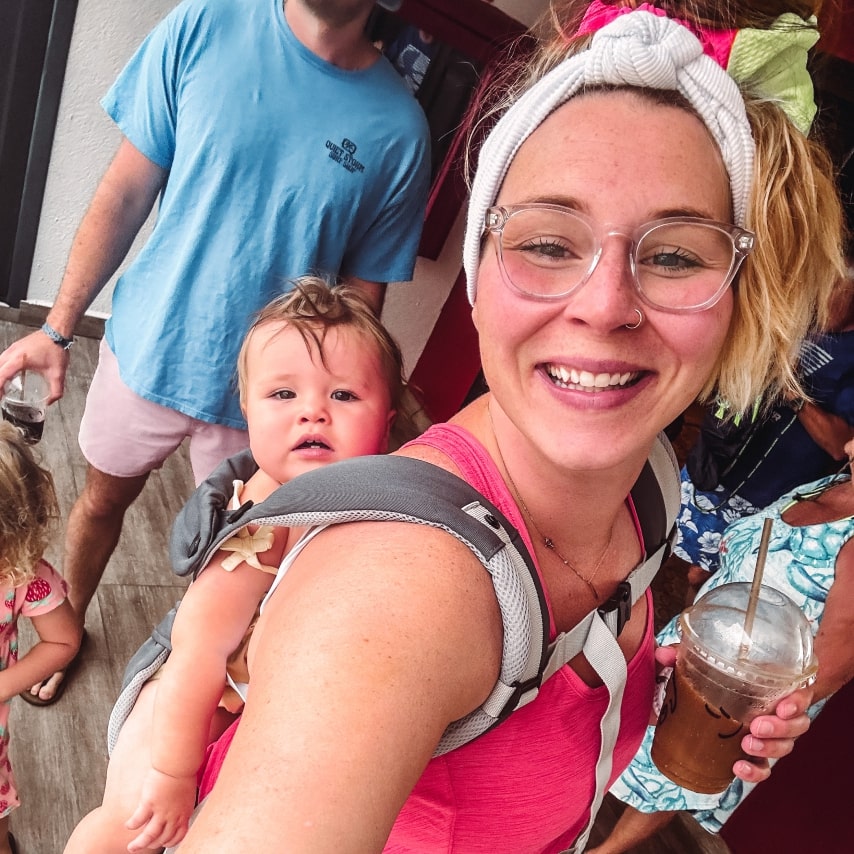 What Are Your Future Plans For Your Side Business?
I'm not a consistent five-figure seller just yet, but it's something I really want to happen. In some ways, I regret opening my Shopify store so soon, as it probably distracted me from becoming an Etsy expert.
I'd like to blow things up on Etsy before I expand in a different direction. After all, I have a Ph.D. and plenty of student loans to pay off. I'd love to make a full-time living from POD, as it's such a fun way to make money.
It's Been Awesome Chatting Today, Teanna. Do You Have Any Inspirational Parting Words For New Sellers?
Whatever ideas you have about what might work, flip them on their head. Print-on-demand success is based on keyword and trend research. Get a really intimate knowledge about what people are shopping for and how to please them. There are tiny breadcrumbs everywhere if you're willing to look. Even a trip to Walmart can help you understand current trends.
Create products that people can't scroll past without buying. Focus on pumping out listings in unsaturated niches and designing products that people want to own. Those are my recommendations for success.
Share the article
Topics