How the Printify POD Facebook Group Made Debbie a True POD Rockstar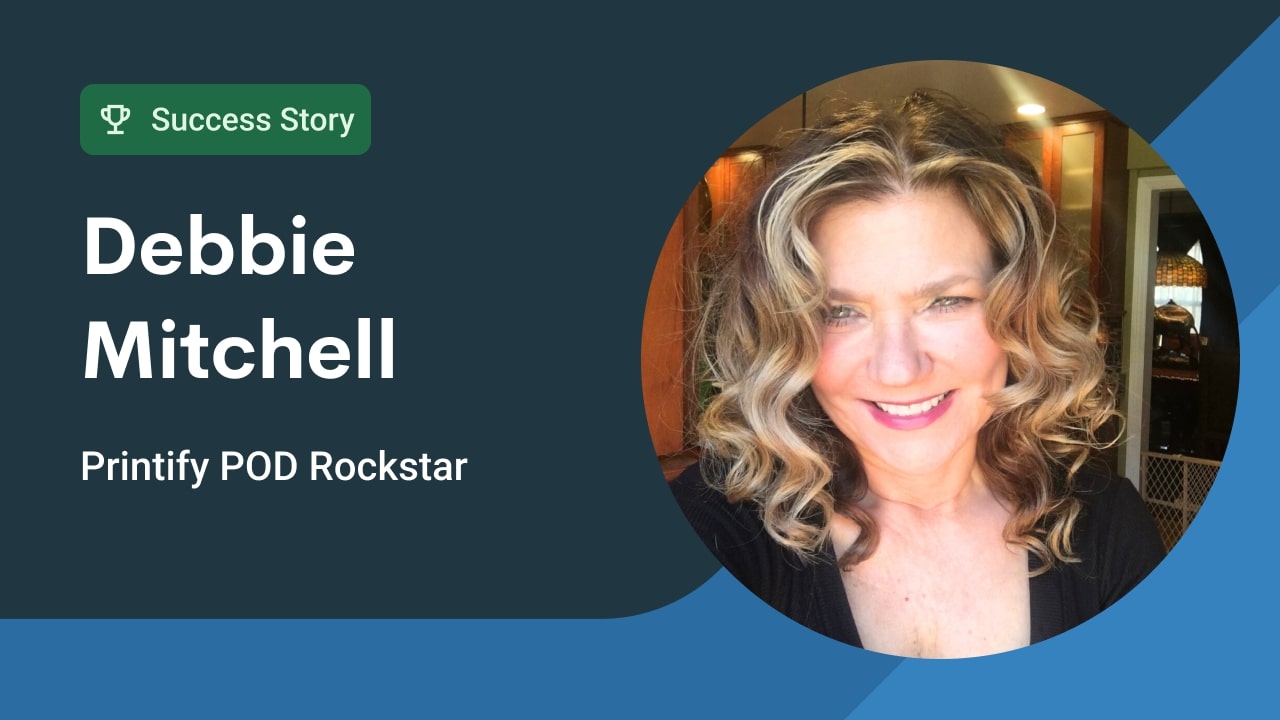 Do you wanna be a true POD rockstar?
One of the best ways to learn the ropes is to surround yourself with like-minded people, especially those who are more knowledgeable and experienced.
Fortunately, Printify's very own POD Rockstars Facebook group is just such a place. Our thriving community is a fantastic place to discuss tips, tricks, updates, and everything related to POD.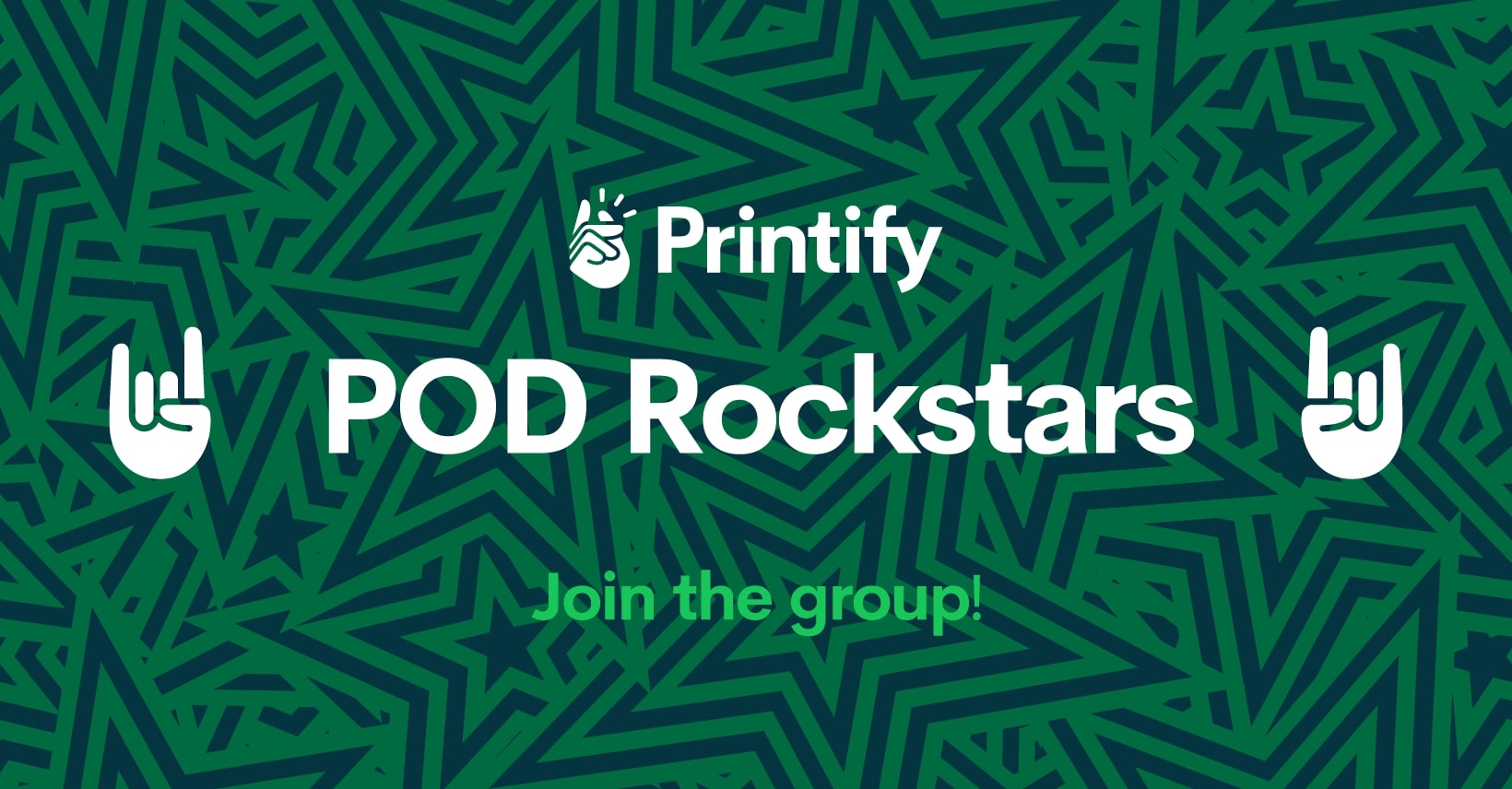 The community is filled with smart, motivated entrepreneurs committed to building online businesses and eager to help like-minded individuals in the process.
In today's installment of our Success Stories series, we're catching up with an active member of the Printify Rockstars community, Debbie Mitchell.
Debbie has built a profitable print-on-demand Etsy shop over the last three years and credits a good deal of her success to joining Printify's Facebook Group. 
Triumphing Over Adversity
Originally a pharmaceutical representative, Debbie successfully pivoted careers, opening a coffee and bagel shop which she ran successfully for around ten years.
Unfortunately, her entrepreneurial aspirations were abruptly cut short when Debbie was diagnosed with stage-four colon cancer. Due to her illness, chemotherapy, and several operations followed, Debbie's recovery was a long and slow process.
"All of that happened back in 2011, and thankfully, I'm all good now. While recovering I wrote a book about my experience, for which I won three awards. Fast forward to 2020, and spending time with my two boys made me realize I needed a job where I could work from home, so I began searching for ways to make money online."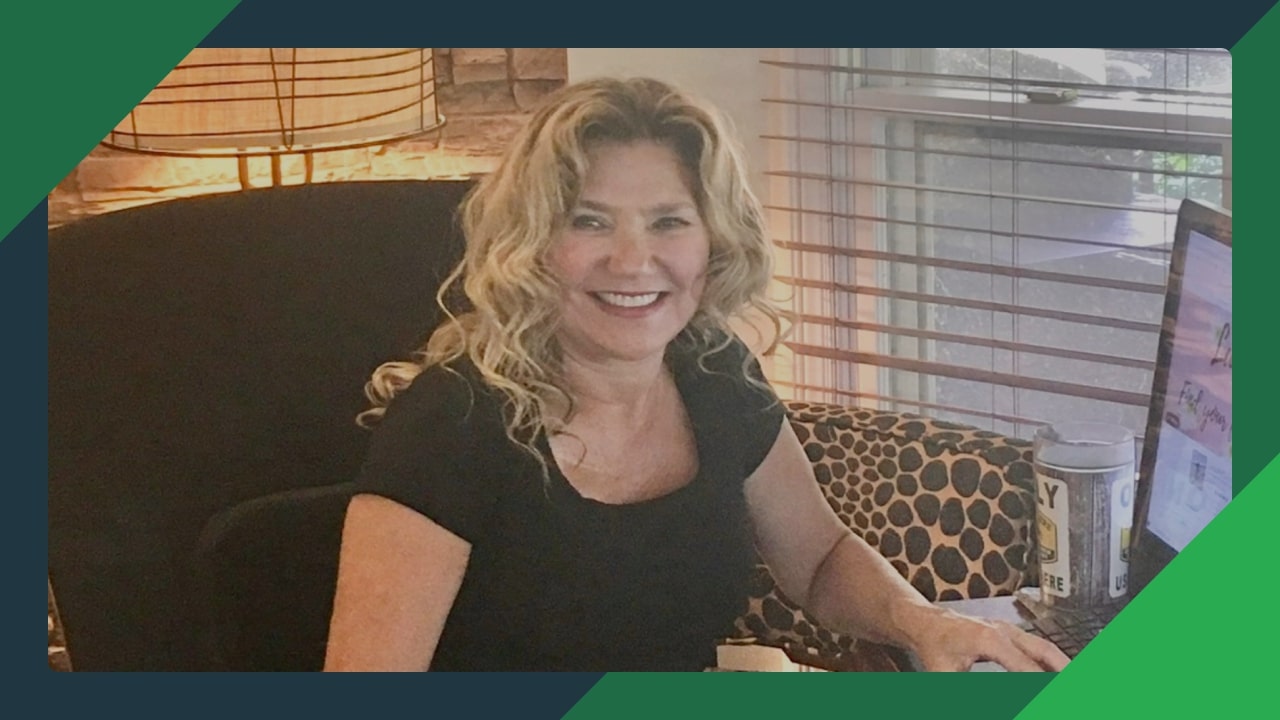 Discovering Print on Demand
Debbie eventually stumbled across print on demand on YouTube and loved the idea of running a creative business. 
"I was fascinated by the concept of starting with a blank item and then adding text and other design elements to it. Even to this day, I find it so rewarding and personally satisfying when customers buy my products. It's also a huge bonus to be able to work from home and do everything in your own time."
Like most beginners, Debbie didn't know much about selling online when she opened her first Etsy shop. After one of her items began to get positive attention, she realized a clear direction for her niche.
"Initially, I just added a bunch of products to my shop. There was no rhyme or reason to any of my product choices. When that one item began getting attention, I just thought, 'Oh, maybe I should do more like that.' Today, that niche is kind of my home, and I feel really comfortable selling those kinds of products." 
"Now that I'm a little more established, I'm focused on big ticket items from the home & living category. Those types of products are slower to sell, but the profit margins are very good."
A Trial and Error Process
For many readers, it may appear that Debbie knew precisely how to succeed with print on demand and simply found the courage to open an Etsy shop and start selling. However, she's keen to point out that overnight success is rarely a reality when it comes to making money online.
"I've seen a lot of YouTube content suggesting you can make $10k in your first month. However, that's not really the case. There's a lot of trial and error involved, and you'll need to work hard and spend time finding your niche."
After watching plenty of YouTube videos, Debbie eventually found the Printify Rockstars Facebook Group.
"It was really encouraging. I came across lots of people in the same boat as me, and everyone there was really helpful. The community members go out of their way to support one another, and along with the webinar content, the group helped me to get the ball rolling."
After becoming something of a POD Rockstar herself, we were keen to quiz Debbie on what she thought were the most important things for print-on-demand newcomers to know when they're just starting out.  
Debbie's Top Tips to Set Yourself up for Success
Don't Expect Instant Results
"You probably won't become a millionaire overnight. It can happen for some people, but the reality is you first need to find your niche. There are a lot of steps and processes to learn before you can become successful, so take your time and figure out the path you want to go down."
Don't Pay Too Much Attention to YouTube
"Many of the YouTube influencers are trying to entice people into buying their programs with video titles such as 'Make $10,000 Per Month.' Of course, there can be value in some of the content, but don't rush to spend money on courses when there's a wealth of information already being handed out for free by the Printify community."
Always Be Honest With Your Customers
"Some things are simply out of your control. If there's an issue with shipping or a certain print provider, try to treat your customers how you'd want to be treated, even if they're angry. When I've spotted potential issues with shipping, especially at busy times such as Christmas, I've reached out to customers and warned them that their orders would probably be late. By being honest and offering a 20% discount as an apology, most customers will be understanding."
Don't Rely Too Heavily on Ads
"I've gotten a lot of sales using Etsy Ads, especially if I'm running special offers and things like that. However, if you don't have your SEO figured out, along with decent tags and titles, your sales will drop to zero the moment you stop spending on advertising. There's nothing wrong with using Etsy Ads, but if you're not careful, you'll end up spending so much money that you're barely making a profit.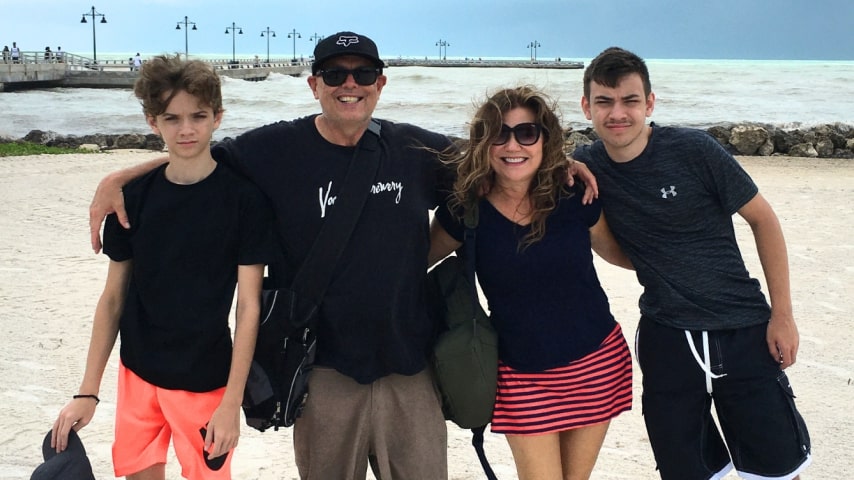 As our conversation with Debbie continued, we were interested to hear how her business performed during the all-important holiday season, or Q4, as many sellers call it. Her answer was quite surprising.
"My first Q4 wasn't particularly great. In fact, so far my best holiday for sales were not major holidays.
Debbie explained that she had one design for a print-on-demand item that proved very popular. After that, she began adding more products that she hopes will give her a boost next time around.
"I made the decision to keep my holiday listings live all year round. Another POD Rockstar told me that she makes sales way before the holidays, so I figured, why not just leave everything running all year round? After all, my mother-in-law shops for Christmas items in June."
By keeping her holiday-themed products listed year-round, Debbie gets the opportunity to make small, incremental adjustments to her designs. By keeping a critical eye on her products, she's able to figure out how to keep her shop fresh and make consistent sales.
Despite now being a pro herself, it's clear that many of Debbie's decisions and the tips she offers newcomers were influenced by members of the Facebook Rockstars group. 
"There are a lot of knowledgeable people on there who have been doing this a lot longer than me. Those seasoned pros can really help you to jumpstart your business. On top of that, the group is just a nice place to spend time, and everyone is especially friendly and helpful to newcomers."
And what are some of the secrets that beginners learn from the community that would take years to figure out on their own?
"Oh, I think beginners fail to understand the impact their titles and tags make on Etsy listings. I see so many examples of newcomers using very short, non-descriptive titles or sellers not taking advantage of all the cool things you can do with tags."
Debbie explained that the group can also be a great outlet to vent about the frustrations of one-star reviews and difficult customers.
"I could explain all of my frustrations to my husband, but he doesn't really understand how Etsy or POD works. It's always nice to be able to go to the group and chat with supportive, like-minded people. In addition, Printify Rockstars is a great place to discuss print providers and compare samples. Overall, it's just great to be part of a group with such amazing camaraderie."  
Debbie's Greatest Challenges
Talking to a confident print-on-demand pro like Debbie, it's hard to imagine she ever needed the advice of her fellow POD Rockstars. She assured us that her journey involved plenty of challenges before she found the winning recipe for success.
"When I started, it was tough to find decent mockups, especially when you were selling things like unisex t-shirts that required photos of different kinds of people wearing the product. These days, however, Printify has a lot more variety, which is fantastic when you realize just how important great photos are for getting sales."
Like other newcomers, Debbie also struggled to find the right words for her titles and tags, and she admits that it can still be a challenge to create descriptive titles that help to drive sales.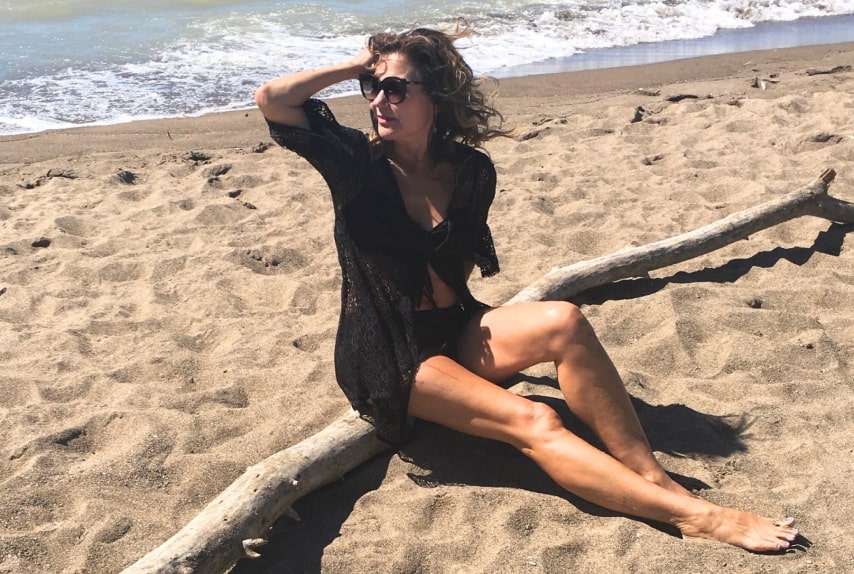 Finding a Lucrative Niche
Now that Debbie has overcome the majority of the struggles newcomers face when getting started with POD, the 3-year veteran is able to reflect on the things she got right.
"I'd say figuring out my niche helped me immensely. I wasn't really sure what direction I would go in, but luckily, I got plenty of interest from that one item and decided to continue adding similar items in the same niche. If I hadn't made that decision, I don't think I'd be where I am today."
Although Debbie made a bold decision with niche selection and took action to build a business around it, she admits that she would have approached things a little differently with hindsight.
"If I could go back and do things differently, I wouldn't have put my business together so quickly. I was so excited when I stumbled across print on demand that I rushed everything through, didn't put too much thought into my designs, and ended up with a mishmash of products."
One thing Debbie has no regrets about is her decision to join the Printify Rockstars Facebook group, which she believes helped immensely during the early stages of building her business.
"Many aspects of building an online business are a steep learning curve when you first start out. It was so helpful hearing what experienced sellers had to say and useful to watch Printify's videos and webinars without relying on YouTube."
If Debbie's story has inspired you or you are curious about starting your own print-on-demand business, head over to the official Printify POD Rockstars group to hear other sellers' experiences, meet like-minded friends, and find answers to all of your important questions.
Share the article
Topics