Mandy Dobosenski Design Hacks That Helped Her Escape Her 9-5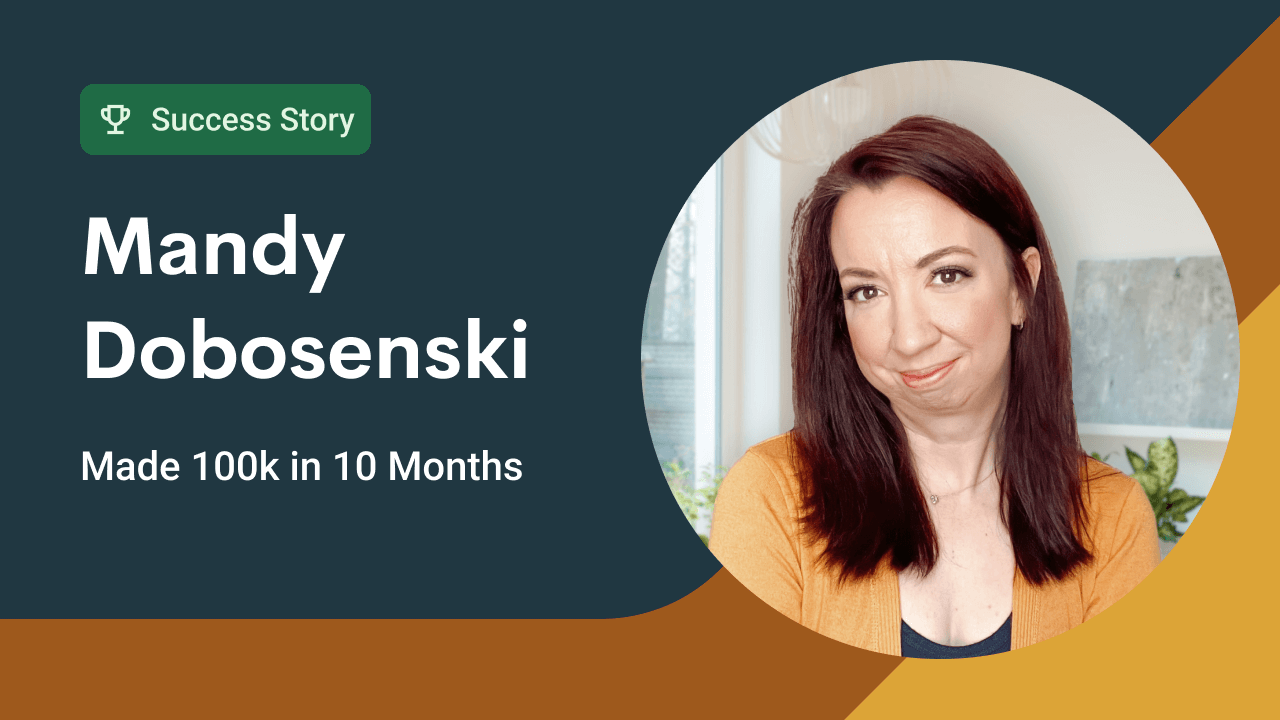 Becoming an online entrepreneur requires commitment. It can ultimately become passive, but the foundational phase of the business can be stressful. But stress comes with any job you decide to do, so some people consider it worth taking the risk and working for themselves rather than settling for a 9-5 job.  
One such risk-taker is Mandy Dobosenski. She found herself in a meaningful yet stressful job and decided she needed a break for her own well-being.
Luckily, she was able to pivot a side hustle into a profitable Etsy business and now helps others replicate her success.
If you're tired of the 9-5 and searching for online business inspiration, Mandy's success story is just what you need to hear.
Before finding success online, Mandy worked in the corporate world as a human resources manager for non-profit organizations. When COVID-19 emerged, her job quickly became stressful. 
"During the pandemic, I worked as an HR director for a community mental health service agency. The combination of quarantines, sickness, and other staffing issues quickly left me feeling burnt out."
As so many others felt during the pandemic, the weight of what employees were going through, as well as what they were experiencing with their clients, was enormous. "As the HR Director you hear it all, and you do your best to support staff, but I ended many long days of Zoom meetings in tears."

Meanwhile, the uncertainty and constant funding worries of working for a non-profit during a pandemic quickly took its toll.
"For a year and a half during COVID-19, I would be at work meetings at six in the morning and often wouldn't leave until six or seven at night. So when things began to stabilize, I knew I'd had enough."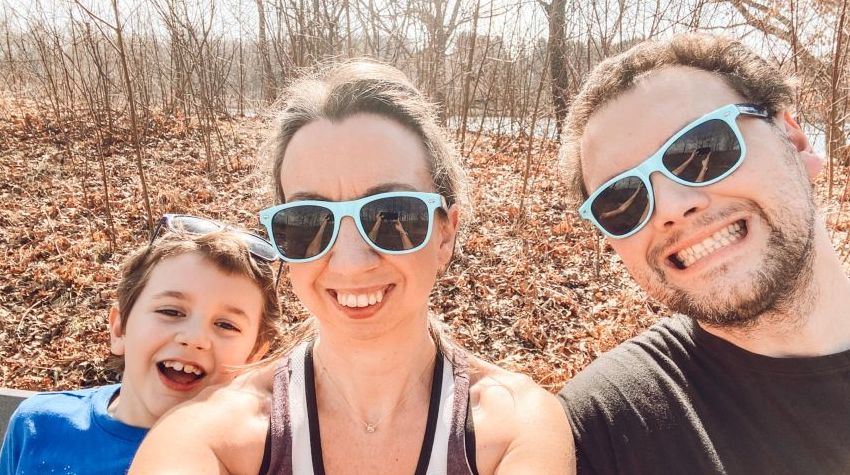 Mandy had already started a successful side hustle in 2017, and her sales were trickling in slowly. So in March 2021, she made the bold move to take a break from HR and run her side project as a full-time business.
"I was already making and selling handmade skincare products on Etsy. My sales were pretty decent, so I told my husband I needed to transition away from HR as I was about to break."
Fast forward to 2022, and Mandy had begun researching printed merchandise for her skincare brand.
"I'd always loved clothing and apparel, so adding it to my store was the next logical step. I discovered screen printing and heat transfers and eventually ended up with a whole printing press sitting upstairs that felt like it weighed a thousand pounds."
Mandy quickly realized that designing and printing everything herself would be massive work. Besides that, the long hours and high inventory costs quickly stopped the process from being fun.
"On reflection, I think I was looking for an outlet for my creativity. However, I was already running a handmade business, so the amount of labor and money involved made the whole thing unrealistic." 
"I know there are plenty of people out there who have been incredibly successful doing everything themselves. However, this wasn't enough of a passion project for me, so I went back to the drawing board."
Mandy Discovers Print on Demand
Mandy is a self-confessed nerd and very tech-savvy. Her original major was going to be computer science, and she's married to an IT guy. It didn't take her long to find print on demand through Google, figure out the technical details, and make things happen. 
"I began by converting and uploading some of my existing designs. I quickly realized there was so much more to print on demand than t-shirts and sweatshirts. I was fascinated by the whole process and began to nerd out, researching how POD could be integrated into an Etsy or Shopify store."
Although she started her journey with the goal of making branded items for her skincare business, Mandy quickly broadened her horizons. After realizing the potential of POD, she created a completely separate Etsy store and began selling from there. 
Mandy stuck to the Etsy platform and now has several different print-on-demand stores. The first is a place to experiment with her artwork, whereas the second is where the real business of making money happens.
"My original store is all about my artwork and floral designs. I tend to use that store to experiment with items that work well with all-over prints." 
"My second store ended up being the most successful and was built after I went down a rabbit hole on TikTok. I discovered people making $200,000 a year or more, and it brought out my competitive spirit. In May of 2022, I shifted gears and decided to set a goal of creating as many designs as possible in time for the upcoming holiday period."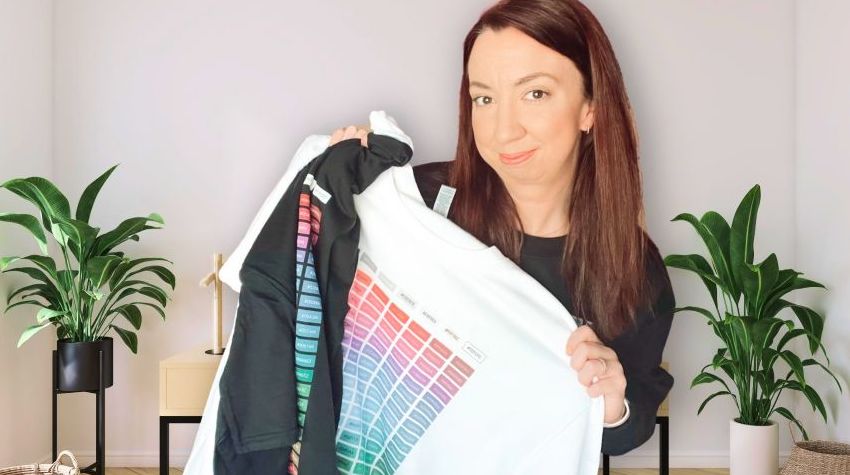 A Life-Changing Productivity Challenge
To ensure she could push out as many designs as possible in a short time, Mandy divided her niche ideas into separate categories and embarked on a mission of insane productivity.
"The challenge I set for myself became a great outlet, as my brain never stops working. I ended up design-bombing the entire process and went from zero listings to around 700 in four or five months."
In those few short months, Mandy had plenty of Christmas and holiday-themed designs listed and plenty of evergreen products in multiple niches covering everything from professions to hobbies.
The Design Hack That Made It Happen
To achieve such a high output, Mandy needed a plan. In the end, she chose to work methodically by working in batches.
"I didn't throw up random designs, hoping something would stick. I selected an idea or font that I liked and made several designs around a single element."
Mandy has since opened a third Etsy store for her YouTube and TikTok followers to demonstrate her unique workflow.
"I started a demo store selling products in the 'Dog Mom' niche. The idea was to show my viewers how to build an Etsy business from scratch. In that example, I'd go into Canva and make 10-12 designs based around dachshunds, each with slightly different artwork or slogans."
"While designing the artwork, I'd create all of the mockups and sizing charts. After that, I'd upload that batch to Printify and make the final products. Once all ten products were listed on Etsy, I'd move to the next dog breed."
Mandy also has an ingenious marketing tip for people using Canva.
"I'd recommend exporting everything out of Canva twice: Once as your batch of mockup images and a second time as an mp4 video where each of your mockup images is set to 1-second (so if you have 10 mockup images you now have a 10-second video). Etsy loves to promote videos, and when viewed by the customer as they're scrolling through their search, it just starts rotating through the 1-second mockups."
Mandy insists that having a plan and a firm direction is an essential productivity hack for new sellers. Once you've done your research and made a plan, her unique batching approach is much more productive than staring at a blank screen and feeling overwhelmed.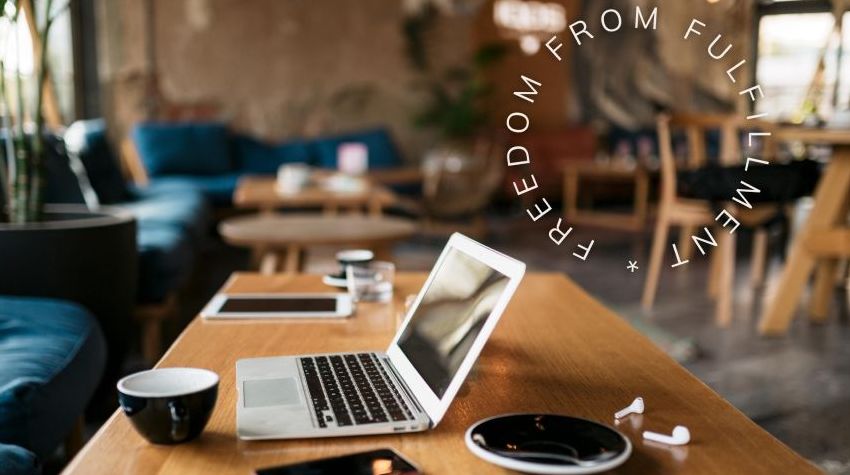 When choosing niches, Mandy stayed focused and always ensured she had a definite direction. She started her research the tried-and-trusted way by hunting for keywords with a decent search volume and low competition. 
"I think it's important not to go too broad with your niche selection. For example, 'professions' would be an incredibly broad niche that would likely be oversaturated. Narrowing your choice down to 'teachers' would help, but going even deeper by choosing 'first-grade teachers' or 'school principals' would be better still."
"Done Is Better Than Perfect"
Many print-on-demand newcomers are surprised to learn that just one or two designs can make up the majority of steady profits for successful entrepreneurs. In addition, the amount of interest a design generates is often disproportionate to the amount of work invested. For Mandy, this definitely rang true.
"Some of my designs sell great, and some don't. A few of the ones that sell well had a ton of work put into them, whereas others only took 30 seconds to create." 
"Although keeping quality high is essential, my experience tells me that 'done is better than perfect.' Do your best, but don't get hung up on your designs to the point where you feel stuck – you will continue learning and improving as you go. My early designs were definitely not winners, but they helped me practice and learn what works and what doesn't. A design that definitely won't sell is the one that was never listed."
Yet again, it becomes clear that Mandy's relentless drive is one of the keys to her success. After a grueling career in HR during the height of COVID, how does she feel about maintaining such a high output?  
"Some days, I think to myself, "Man, I'm really not feeling this today." If I've already knocked out 20 or 30 designs the day before, then I'll take a break. I'll make up for it later when my creative juices are flowing. Overall though, I always make sure I'm making steady and consistent progress."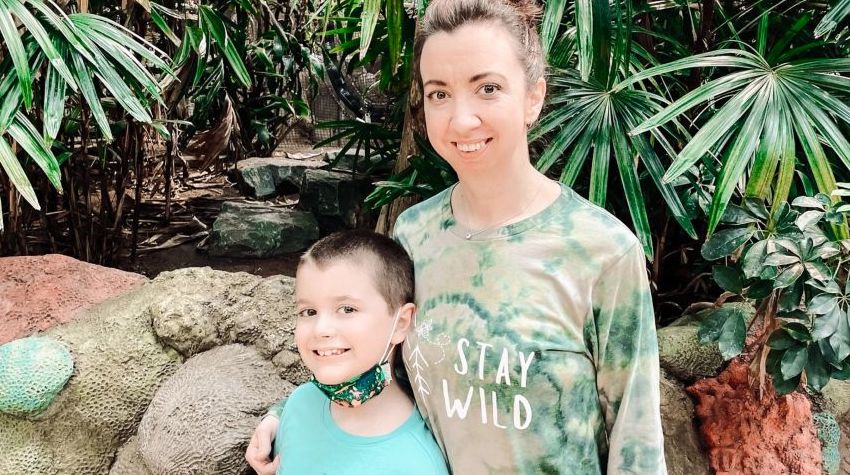 A Six-Figure Business Is Born
In just ten months, Mandy managed to hit the six-figure mark with her print-on-demand business. Although we'd credit her amazing work ethic for hitting that number, she's keen to point out that the print-on-demand model was a key component of her success.
"Print on demand is such a cool concept for me. Imagine creating a handmade business, living out your crazy creative ideas, and making six figures in the process."
"Towards the end of November, I had a day where 91 orders came in. I remember experimenting with my printing machine and sweating in the 400-degree heat. There's no way I could have fulfilled that many orders by myself. This concept of what I call "freedom from fulfillment" is what allows me to seamlessly run a six-figure handmade business while also running a six-figure print on demand business. It's wild."
From Entrepreneur to Influencer
After finding huge success with her print-on-demand Etsy venture, Mandy eventually took to social media, creating valuable content to help other would-be entrepreneurs start an online business of their own.
"If you had told me two years ago that I'd be posting TikTok videos to 30,000 followers or hosting a successful YouTube channel, I would have laughed in your face. Since then, I've learned that many creative people out there would love to get started with print on demand and have plenty of questions."
Mandy wanted to take what she had already learned and share it with people. She didn't necessarily want to run an entirely separate coaching business but was keen to offer her knowledge in a way that would help others on their print-on-demand journeys.
"I felt like plenty of people were offering snippets of advice on SEO and integrating an Etsy store with Printify, but very few were taking a deep dive into how to be successful. I decided to create a complete course on YouTube that people could access without having to pay $500 that would walk through every part of the print-on-demand puzzle, and I have a Patreon community for those looking for more of a connection. There's nothing wrong with the big paid courses, it just wasn't the right path for me."
Check out Mandy's helpful video on strategies for scaling fast with Etsy print-on-demand:
Customer Service: The Key to a Profitable Print-on-Demand Business
Now that Mandy has achieved considerable success with print-on-demand and is passing her knowledge to others, we were keen to round up our interview by asking her for some actionable advice and words of encouragement for our readers.
"I often see print-on-demand sellers complaining on social media that an item was sent late, didn't arrive, or the printing company made an error. I hate to break it to those people, but with print on demand, you're paying for the convenience of having someone take care of everything for you, but you still have to take care of customer service yourself."
"I always tell my YouTube viewers that they need to be accountable and understand what it means to run a successful operation if they want to succeed with POD. Even if you did everything yourself, problems would still arise, and you'd need to navigate various situations."
"It's always possible to avoid most customer service issues by checking samples and testing various print vendors. Ultimately though, you'll encounter hiccups along the way, and you'll have to learn how to navigate them. As a handmade business owner with my own inventory, I can confirm that occasional quality issues are not exclusive to print on demand – they happen. The key is in how you decide to deal with it in order to keep moving forward."
Where Can We Find You, Mandy?
Find me on YouTube (which has my free POD masterclass playlist!), TikTok and on my website. Like many POD sellers, I won't share my primary shop due to the rise of copycats and design theft. However, if you would like to see the exact strategies I use, I opened an additional shop earlier this year so that I can openly share it for tutorials on YouTube. I encourage you to check out my channel, where you'll regularly see it in action. I have an entire video where I walk through setting it up). "
Start a Print-On-Demand Dropshipping Business Today!
Share the article
Topics