How I Make $100,000 on Mother's Day Sales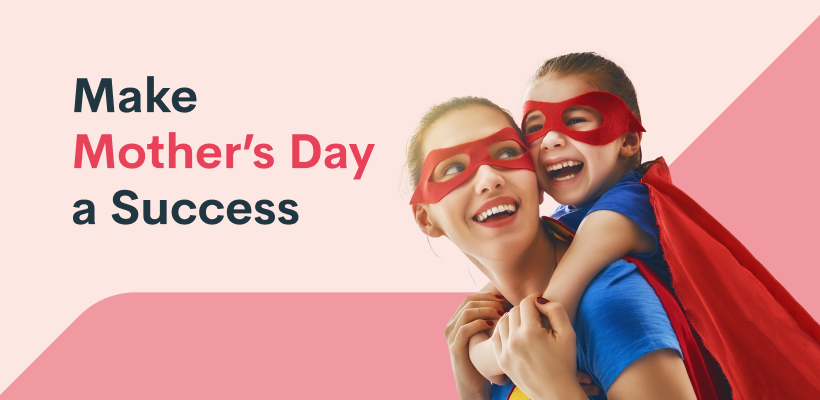 It's not every day that we see someone achieve their dreams. For many of us, leaving our jobs and becoming self-employed seems unattainable. Even after taking the risk and declaring your store open, you face the pressure to succeed. It is no wonder that a lot of us look up to those who have not only made the jump but also succeeded. With Mother's Day soon approaching and the pressures to boost your holiday sales building, we think this is the right time to introduce you to someone who knows a thing or two about it. 
Tyler Olson has been doing eCommerce since 2017. In 2020, he decided to become fully self-employed and now runs his print-on-demand store as his primary business. Tyler lives in Fargo, North Dakota, with his wife and 4-year-old daughter. Asked about his experience so far, he says, "It's better than working for a boss, but you work hard and work a lot."
Tyler is also very successful in holiday sales, especially for Mother's Day. His niche is family and specifically pregnant moms. It's why he has perfected the tricks to making Mother's Day sales the biggest season every year. While we wanted to hear his success story, we could not ignore the wisdom he carries and know so many of you would appreciate. That is why we asked him to share some tips and tricks he has learned along the way. Hopefully, this will help you make the next Mother's Day sales a success. If you find his tips helpful, please thank him in the comments. We'll be sure to pass it on.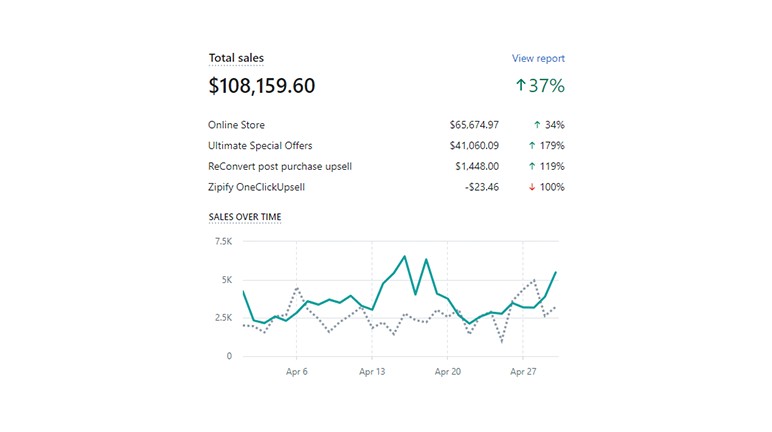 Why did you switch your career to print on demand?
I always knew I wanted to run my own business, which is why eCommerce appealed to me. I had been working in the technology industry for a decade when I started doing dropshipping in 2017. It wasn't without its challenges; I worked 40 hours a week at my day job and another 35 to 40 hours a week in eCommerce. But I wanted to lay the groundwork first before becoming fully self-employed. So I continued doing it part-time even after switching to print on demand from dropshipping in 2018. Then one day, my manager wanted to fly me out to the company's headquarters in Atlanta. Because I was doing such a good job, the people at the top had heard about me and wanted to meet me. But I knew what I wanted to do with my life was eCommerce. And by 2019, I was successful enough to quit my job and do it full time. I knew that I'd probably never pursue what I wanted to do if I flew out there. I had to make the decision in two days. That's when I told my manager that I was quitting to do eCommerce full time and turned down the invitation.
How did your family and friends take it?
They were skeptical, of course, because they want what's best for me. And there's a lot of unknowns when you go out on your own. But they knew I'd been doing it successfully for a while, so it wasn't entirely out of the blue. Thankfully, despite the pandemic, 2020 was a good business year, which inspired me to continue. As for some friends and other people – you're always going to have people who don't understand what you're doing. You just have to ignore that because they will not understand it until they see you succeed.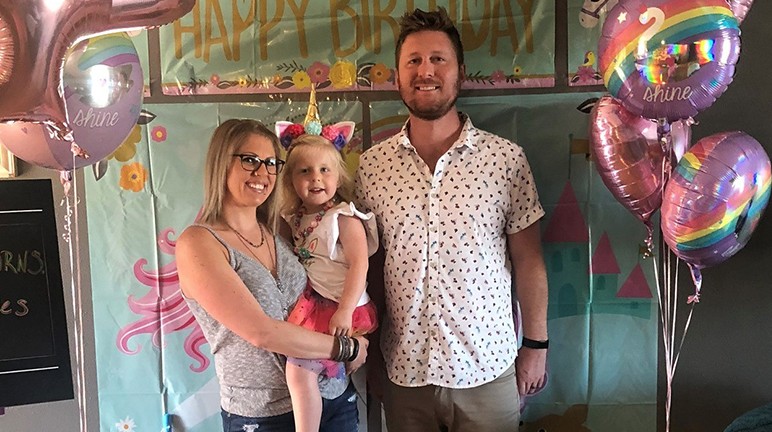 How was the move from dropshipping to POD?
In the spring of 2017, I started dropshipping because that's what everybody around me was doing at the time. I had some success early on, but in 2018, I realized that if I wanted to scale, dropshipping low-quality products with long shipping times and lousy customer service was not the way to do it. Luckily, I stumbled upon a webinar that spoke about print on demand and decided to try it. I started working with a small print-on-demand company with their own printing facilities and were integrated with Shopify. I also changed the name of my dropshipping store and revamped it into a POD store. Then I began the hunt for a winning niche and design to kickstart my new business.
How did you find your niche?
When I started doing print-on-demand, the webinar guys told us that the grandma niche was huge. So I ran a few designs which failed miserably. It was honestly a little discouraging, but I understood that it takes time to find winning designs. Since grandmas fall under the extensive "family" niche, I decided to do some more research and see what appeals to me. I went on eCommerce marketplaces like Etsy to find inspiration. It so happens that it was around Halloween, and Halloween designs for pregnant women super inspired me. It had never crossed my mind to target expecting new mothers precisely, but I decided to try it anyway. So I created some designs and ran ads via Facebook. And what do you know, it was a hit!
What drew your focus to holiday sales?
People buying my stuff got me excited, and I thought, this pregnancy niche is it. I also realized I liked how the designs centered within the holiday season. I immediately made new designs for the next holiday season, which was Thanksgiving. My Thanksgiving designs did very well too, and everything took off. Since then, I've focused on the pregnancy niche because it inspired me and is, in itself, a very passionate niche. As long as your messaging is well-targeted, you have the opportunity to make sales.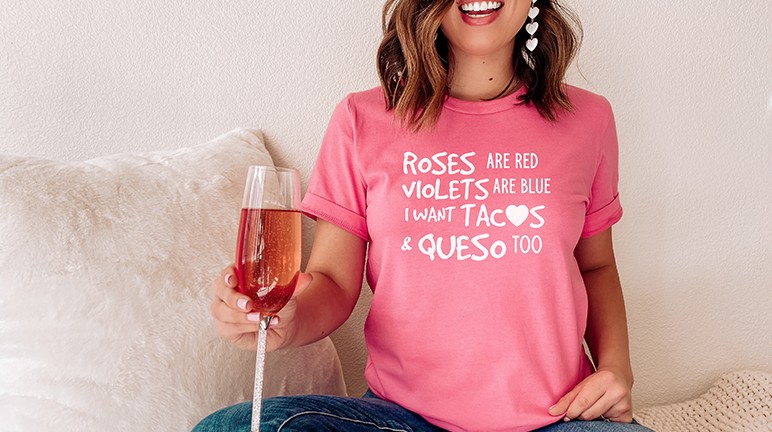 After I made the Thanksgiving designs, it was the first time I saw massive sales with print on demand. It motivated me to create more designs around the holiday season. So when the Christmas holiday came around, I made new designs, and they were winners too. It soon spiraled into the next year – I did the same in Easter and narrowed in on making the most out of holidays every year. It seemed like I had finally found the right fit. With the move to print on demand, I finally had winning products. I had winning designs with the pregnancy niche, and with the holiday sales, I had a winning strategy.
What holiday is the biggest for your store?
Because of my niche, Mother's Day is my biggest holiday sale season, followed by Thanksgiving and the Christmas season. That doesn't mean I lay low for the others. I have designs for all holidays, including the Fourth of July, St. Patrick's Day, Halloween, and Easter. 
It's best to focus on the holiday closest to your niche but not neglect other holiday sales.
3 Challenges that new sellers should avoid.
1. Picking the wrong niche and designs
I didn't know what I was doing when I first started POD, but the niche I joined is very competitive. Which meant I was going onto a niche that was supersaturated and left very little room for me. And because it was not a niche I connected with, my design was objectively not very good. They weren't passionate enough, and the messaging wasn't connecting with my audience. Customers didn't get the "I have to buy this" feeling, and that reflected on my sales.
2. Unreliable print partner
Although I finally had my business going and everything was lining up, there was a significant problem.  The small print provider company I was partnering with couldn't keep up with the new surge. They often run out of inventory, and the quality was soon a hit or miss. That's when I started to look for other options and found Printify. I chose Printify because they're not a print provider. Instead, they work with a network of print providers, which gives me competitive pricing – a huge business factor – and a more extensive, more available catalog.
3. Not targeting your ads to your audience
I do most of my advertising via Facebook Ads, and it takes time for the algorithm to warm up to whom exactly you're trying to target your ads. I don't think my designs helped either. I also needed to invest time to perfect my advertising. It's a common issue for new sellers. But a winning design needs to be seen by the customer too. You can sell anything with print on demand, but it has to speak to that person directly, and that takes time.
How do you prepare your store for Mother's Day?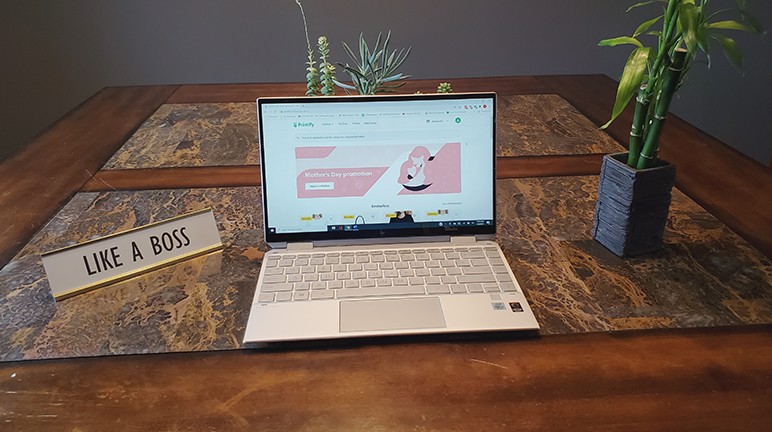 PRO TIP: It's never too late, but better to start early
I monitor my past sales history to know when the sales pick up for a specific holiday. For instance, Mother's Day sales start going up as soon as the Easter weekend is over. With this focus shift, the buying attitudes change, and consumers gravitate to Mother's Day-themed items. And that's when I start running my ads for my winning designs that I know will sell. Even when it's almost D-Day, it's never too late to start, but I've learned that with advertising, especially through Facebook Ads, the earlier, the better.
PRO TIP: Re-use your bestsellers every holiday season.
Since I started making holiday sales, I keep the best-selling designs from each holiday and re-use them the following year. This Mother's Day, I'll be reusing last year's winning designs. It is probably the best trick I've learned. However, if you're a new seller and this is your first Mother's Day, it's still a good opportunity to make bestsellers and keep the winning designs for next year. You get new customers every year, so you will always get them interested in good designs. Some customers might even come back for them. I keep two or three designs that I know are going to sell well. It also means I don't go into a design frenzy every holiday.
PRO TIP: Do trend-based research to target holiday designs
I'm lucky to have a sales history that shows me when the sales pick up for most holidays and what designs will sell. For somebody who's just starting, I would recommend going to Google Trends. When you type in a holiday like  Mother's Day, it'll show you the search history for Mother's Day. You will see a clear spike every single year at around the same time. That's when new searchers go up for Mother's Day and should be when you start pushing your Mother's Day designs. People start searching on Google when they're in the buying mood for those products, so you know they will sell. Do the same for Thanksgiving, Christmas, 4th of July, e.t.c. You will soon notice the trends come around like clockwork every year, and you can plan before they do.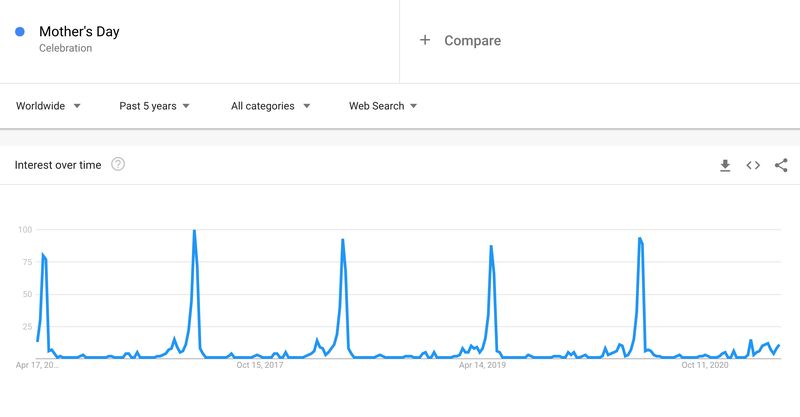 PRO TIP: Ramp up your marketing and advertising
As the holiday season approaches, I start ramping up ads for my holiday designs. It can also mean spending more money on ads, but it has paid off despite Facebook Ads' unpredictability. I push new designs but focus more on my bestsellers. And sometimes the winners are surprising. I also use the information I get every year to retarget my ads.
Any word of advice to new sellers?
Above all else, be prepared to invest the time to grow your business. Many people dream of owning a business and becoming self-employed but lack the tenacity required to succeed.  Self-employment doesn't get you free time, in fact, it's quite the opposite. Work smart, invest time and money in your business, and you will succeed.
We Want to Hear Your Story:
Do you have a story to share with us? Write to us on [email protected] with a summary of your experience and how it will help other merchants like you. If we pick your story, you get a one-year premium membership for free!
Share the article
Topics