From Cubicle to Belize: Meet POD Coach and Etsy Pro Seller Jay de Souza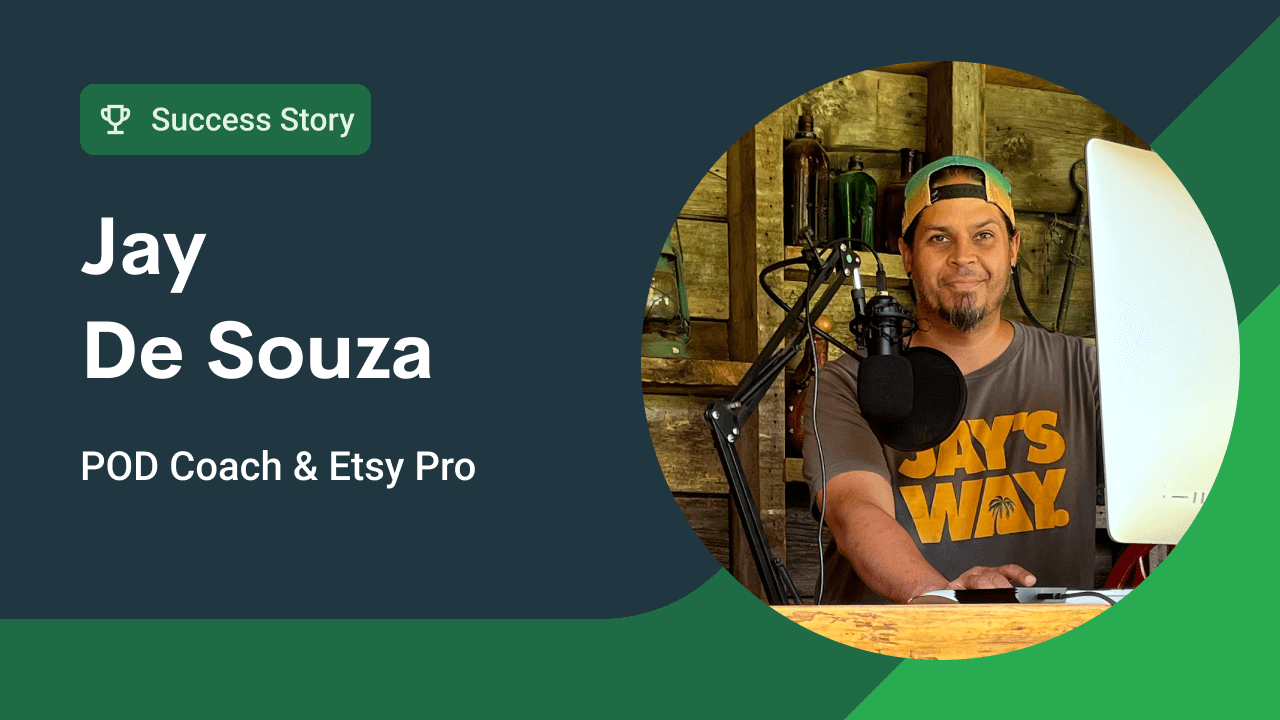 When you decide to become an online entrepreneur, you choose to step into the unknown. Yet, for many, the fear of potential failure keeps them from realizing their dream of financial freedom. 
In this Success Story, you'll meet someone who embraced discomfort and achieved massive success.
Canadian Jay De Souza is a well-known print-on-demand heavyweight, having gone from a stressful bank job to running multiple Etsy and Amazon stores with over $2.5 million in sales.
Now, Jay helps others achieve success on Etsy via his YouTube channel, and as the admin of the popular Etsy Print on Demand Facebook group.
Let's dive right in and learn more about the man himself.
The transcript of our conversation has been shortened and edited. 
Jay, Please Tell Us a Little About Your Background
I've always been interested in art and graphic design. At school, I was that kid who was constantly bored in class. On weekends, when my parents weren't ready to get up, they'd leave out paper and crayons, and I'd be all set for hours.
My boredom in classes continued into high school, and while I found many subjects easy, I always preferred drawing in my sketchbook. Once I got into old-school 80s hip-hop and graffiti-style artwork, I began learning how to airbrush.
Eventually, I started creating handmade t-shirts and selling them at school. Since then, t-shirts have always been my go-to.
What Happened After You Finished Your Studies?
I didn't have a particular career path in mind. I worked several jobs at the same time – delivering pizzas and sandwiches, as well as working in a bar and a factory. I've always been a hustler who's never satisfied working a single job. After doing this for a few years and not having much personal time, I didn't know how to remedy the situation. 
A friend recommended graphic design as a career option, and I decided to study it at college. I dropped out early because I got a job in the field, learning more there in six months than if I'd completed my education.
I stayed in the job for five years, focusing on learning tools like Photoshop and Illustrator and leaving when I got offered to work for one of Canada's largest publishers.
18 months in, I was managing a team of nearly 150 designers.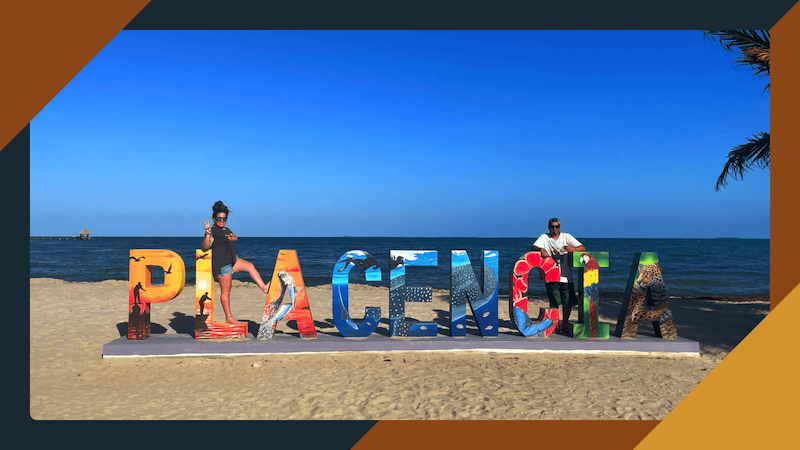 That's Quite an Achievement! What Made You Decide to Become an Entrepreneur?
When the publishing company announced layoffs, I knew my time as the youngest manager was coming to an end. I was about to get married and had just bought a house, so when a friend offered me a job in a bank's data center, I needed to take it.
Unfortunately, it turned out to be an extremely toxic workplace.
When I left the bank, I started doing as much freelance graphic design as possible to build my own business. I worked 16-hour days doing easy tasks like making logos and business cards. 
Even when things got rough, I never regretted leaving the corporate world.
Many people still think they must commit to that life, yet all they do is make others rich.
How Did You Transition From Graphic Design to Print on Demand?
My friend asked me to help him create some t-shirt designs. He had all the printing and vinyl-pressing equipment but lacked design skills.
I realized that I'd make more money if he paid me a $3 royalty on every shirt sold than charging $15 for each design.
Doing that for two years let me see the potential of selling printed garments online, and so I started my own Etsy shop. 
In early 2020, I had several niche stores on Etsy, and I was printing all of the t-shirts myself. As luck would have it, another business contact put me in touch with a homegrown printing business, and I thought to myself: Wait a minute, I don't even need to package or ship my shirts.
Before I knew it, I'd inadvertently entered the world of Print on Demand.
But Eventually, You Chose to Move Your Business Entirely Online With Printify?
Yes. My wife was also running her own Etsy business selling custom hair extensions. When the pandemic supply chain issues began to ruin her inventory, we began to reevaluate our situation.
We initially moved from suburbia into the countryside, but when the pandemic subsided, we decided to travel again, which meant selling all of the remaining printing equipment and searching for a print-on-demand provider to fulfill our orders.
Was the Switch to a POD Business a Success?
Definitely! One year ago, we bought land in Belize. We plan to rent our house, drive through the States, and fully move there.
Imagine looking out the window and seeing a reef and palm trees while still making money online. I find that vision for the future so inspiring.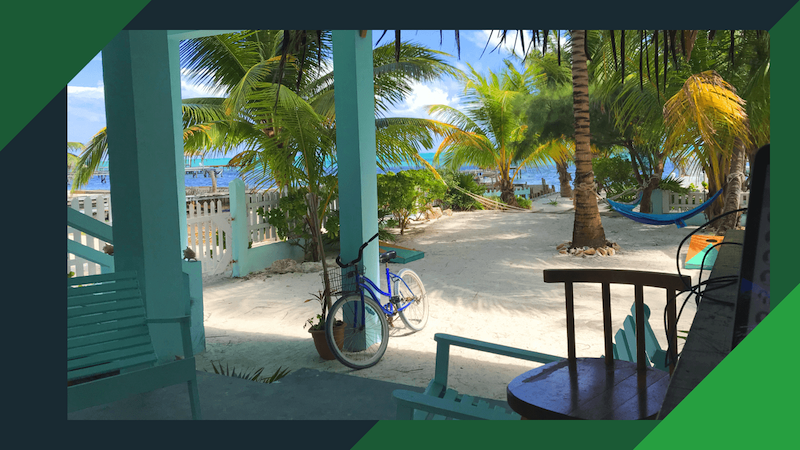 Speaking of Inspiration, You're Helping Others Build Their Etsy Businesses. Tell Us a Little More About That.
You meet like-minded people in the POD community. I went to several meetups in Detroit and California and was surrounded by people making big money on Amazon. But they had zero experience on Etsy.
So, we collaborated on a 30-day Etsy challenge with me as their coach. Since then, I've taught over 800 students and made $100,000 from various courses.
I also run a YouTube channel, Jay's Way,  and Amazon Merch on Demand about selling on Etsy.
I help people regain their focus and discover their strengths.
You're Also the Admin of a Popular Facebook Group, Correct?
Yes, I run the Etsy Print on Demand Facebook group.
We have nearly 17,000 members and are still growing, with around 300 people joining weekly. All of us are there to share knowledge and build each other up.
As an Experienced Etsy Seller and Mentor, Why Do You Favor the POD Business Model?
There are no brick-and-mortar components to a print-on-demand business, and therefore no anchors.
Do what you want, where you want, and whenever you want. You can process orders at 2 AM or while in bed, drinking a coffee. On top of that, you're making money while sleeping.
There's no need to worry about printing, packaging, shipping, inventory management, or other logistical tasks.
Overall, Print on Demand is the obvious choice for me.
I'm also a big believer in having plenty of backup options. Working with a company like Printify means having all these worldwide print resources under one roof. It makes it easy to transition or pivot from one supplier to another.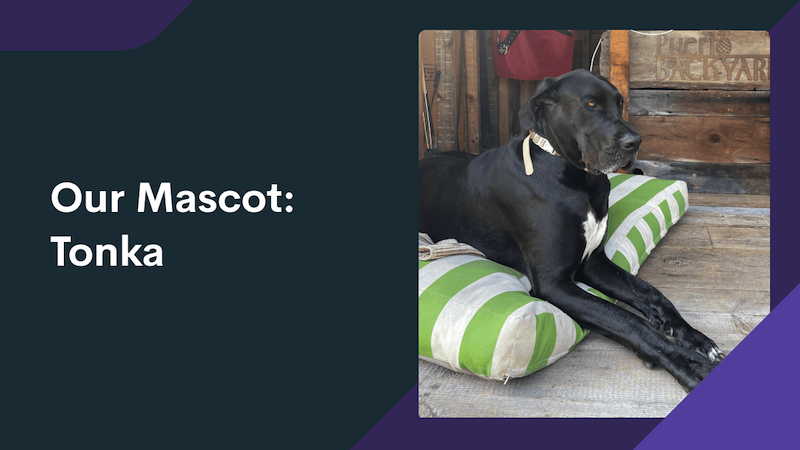 What Advice Would You Give to Newcomers Regarding Niche Selection?
Selecting a niche is incredibly important. One of my niche stores has around 200 items but still made $4,100 in the first half of June.
If you've nailed the design process, many buyers will return to a niche store and even buy gifts for friends with the same hobby. 
You've probably heard it a hundred times, but selling to everyone will likely result in selling to no one.
How Should Sellers Approach Niche Selection?
First, avoid being an imposter. When we look at movements like Black Lives Matter or events like Pride Month, how many businesses are actual allies to these communities?
Many corporations simply jump on the bandwagon for a month and are nowhere to be seen for the rest of the year.
My best advice is to pick a niche that you enjoy and understand. If you can immediately think of something, maybe you just unlocked the perfect niche for Print on Demand.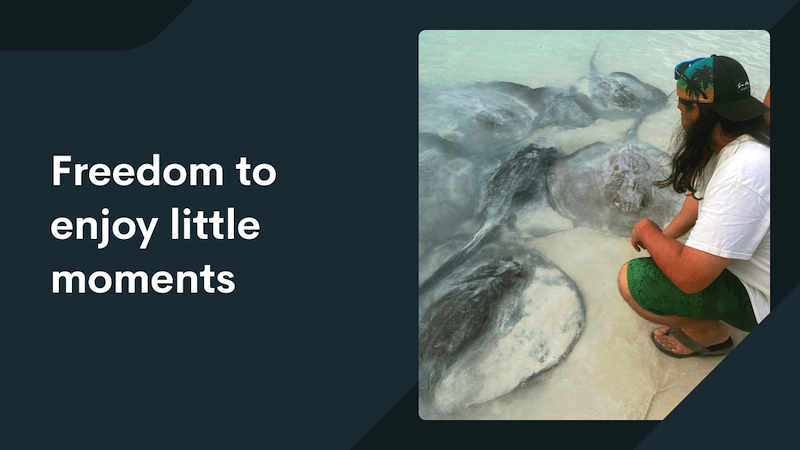 What Is the Biggest Mistake Made by New Etsy Sellers?
Looking at the top sellers and trying to do the same thing will always fail unless you have thousands of dollars to spare for advertising.
I'm never one to shy away from a challenge, but you must bring something unique to a saturated niche to compete.
What Do You Love Most About Print on Demand and Working Online?
Working remotely online is a huge privilege, and I'll never get sick of that notification sound each time I make another sale.
I remember when my wife and I were backpacking around Costa Rica, and all I had to do was open my laptop for two hours each day to process orders, and that was it.
I really felt like I'd made it and was living the dream.
While I know it's possible to make good money in a corporate job, I would pay so much more in time and energy. I'm not prepared to wait another 20 or more years to do the things I want to do.
Share the article
Topics