Fanfiber Extends Product Range & Global Reach With the Printify API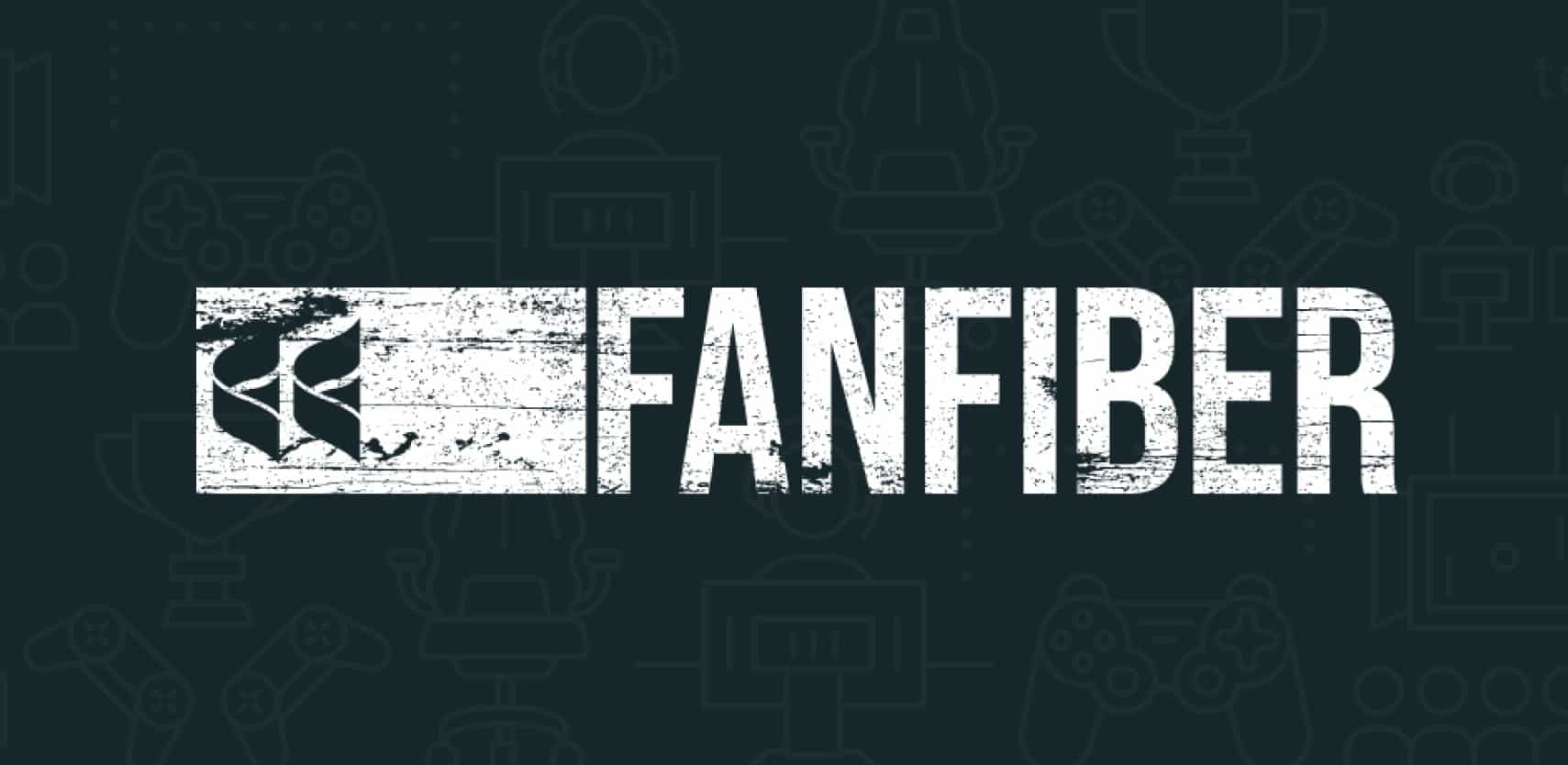 When starting and running an online business, going global can be an out-there idea. A dream, never to be realized and full of unforeseeable roadblocks. The Fanfiber quest to make their business truly global set them on the print on demand path and led them to the Printify API integration. 
Fanfiber is a fan-engagement and merchandising provider based in the Netherlands and operating globally. They offer services as well as a platform for merchandise sales for celebrities and online influencers. Fanfiber clients receive fully personalized attention and focus on making designs and unique merchandise. Aside from a wide range of regular merchandising products such as apparel, they also offer 'specialized products' like plushies and figurines.
Fanfiber offer a unique proposition for any creator, artist, or influencer that wants to offer more than just a regular online merchandise shop to their fans. Fanfiber currently runs about 150 global shops.
An In-Depth Look at Fanfiber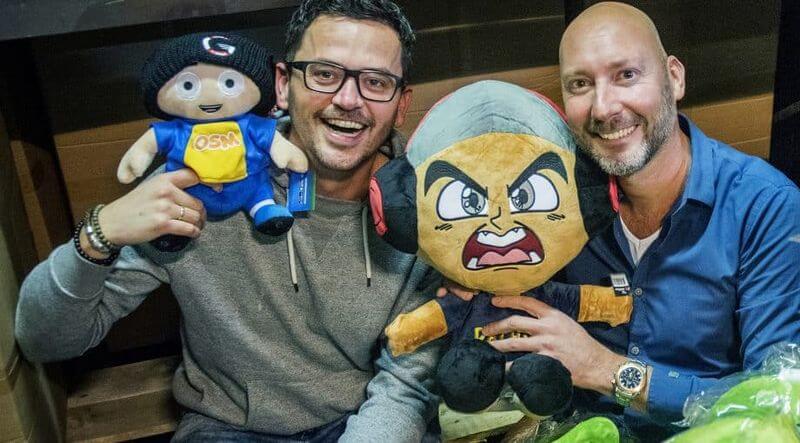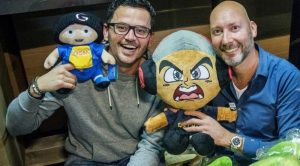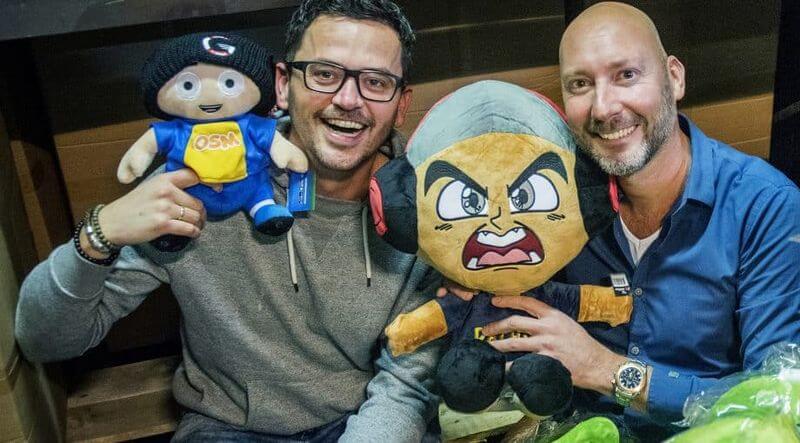 The Fanfiber team, led by their Founder and CEO Albert van den Broek sat down for a conversation with the Printify team to share their experience and how the Printify API helped their dream become a reality.
How did you guys get started?
Albert: I started thinking about Fanfiber about five years ago, so that's back in 2014 – 2015. I got the idea when I went to a gig with a famous Dutch DJ who's a personal friend of mine. I didn't have any experience with (the eCommerce) industry whatsoever. What I saw when I went on a trip with him for some gigs in the US is that he had a huge base of followers on his socials, but he didn't do anything with the opportunity, from a commercial point of view. There was no real targeting or providing some more essential content or engagement building with his fan base.
My background is more international business and I was there with a friend who was more into eCommerce. The combination of international business and eCommerce and our commercial drives triggered us to approach this DJ and pitch him a fan engagement platform and a solution that is really global. We started to build and get more people on board within the DJ and the electronic dance music industry in the Netherlands.
How did you break into the social media and youtube creator industry?
Shortly after we started, we began to get some more foothold within the influencer market. We got in touch with Felix Arvid Ulf Kjellberg, popularly known as PewDiePie, one the biggest influencer in the world, and we told them about our idea. He was thrilled especially because he felt there was no real professional platform targeting social influencers or YouTube creators at the time. Mainly because social media influencers were not yet taken seriously. We were the first guys to want to market him and have a real global platform, so he took a shot with us and went ahead to introduce us to other social media influencers. Felix has since moved on to work with other companies but the sentiment and trust he had in us continue to be shared with many of his peers.
Why did you feel the need to start something new, instead of using the available resources?
Looking at the current social engagement, especially in merchandise sales, the relationship between the YouTube creator, an influencer, or an artist and his fans is most important. In regards to merchandising, the suppliers were predominantly US-based and US-focused. This meant that they only offered PayPal or credit cards as the main payment method, and they only had a support desk on the West coast of the US and only during US working hours. Global shipping is still quite expensive as well. There's was no global focus at all until we came along.
Even today, shipping from the US to Europe will cost you quite a lot. So we intended to build a really globalized platform that was also localized for the Dutch market and most of Europe. As a global platform, this also meant that if you were in Germany, Latvia, or even in the USA, you can now get your own payment methods besides credit cards and PayPal. You also have your preferred outlet-form available in your language. And that you can finally buy a product without the outrageous shipping costs because, at Fanfiber, we ship from different platforms around the globe.
How did Fanfiber find out about Printify?
Our main goal when we started was to have a globalized company. At the time we were looking for a global network of print providers across all the major print on demand markets. It was pretty hard because there was no player we knew doing it that way. The only solution we saw at the time was to start integration with a partner in the US, then have another integration with another partner in the European Union and yet another integration with a partner in Asia. For a young Fanfiber, it looked like a heavy load to bear and of course, a lot of work. So we decide not to go that route. The only other route we could take was to partner with a single party from the European Union and let them handle all productions and fulfillment. In the beginning, our goal was to quickly acquire a global network of suppliers, but we didn't manage to do it for two whole years.
As Fanfiber continued to grow, we quickly had a major problem: Our European Union partners had a hard time keeping up with us. This affected quality, the speed of production and most of all, globalized shipping. Our experience every year would be at a lot of hassle, especially during the holiday season. Finally, in early 2019, we made a decision to revisit our initial idea of a single partner. We did research on the market to find a single market player that comes close to what we were looking for: they had to have a global network of print providers as well as print on demand suppliers. That is how we found Printify.
Printify was what we had been looking for years ago; a network of print on demand providers, product suppliers across the major markets in the world.
We thought, "wouldn't it be nice to integrate the Fanfiber platform, team and services with the Printify platform and finally realize our dream?" So we did.
What made Fanfiber choose Printify as its print on demand partner?
There were many print-on-demand platforms available but most of them did inhouse printing or were printing companies that then shipped across the globe. We didn't want to replicate the experience of selecting just one printing partner and there was no other company doing what Printify does.
The most attractive aspect we found with Printify was the ease of movement from one print provider to another. We could also work with renowned print providers such as DJ, MyLocker, and more without having to integrate directly with them. And if something was remiss, we could easily switch between print providers across different markets without missing our deadlines.
Printify gave us so much more flexibility. It also helped with the 'spread of risk'; instead of just being connected to one single point of risk, we could easily maneuver in between their partners to serve our clients better.
A good example of this is during the recent COVID-19 global pandemic where a lot of merchandising shops around the world had to close down but Fanfiber continued to deliver.
How has your integration with Printify contributed to Fanfiber success?



The Printify x Fanfiber integration has improved our business in many ways and with great results. Here are a few examples:
The Fanfiber product catalog tripled.
The average transit time of Fanfiber orders for our global clients lowered from about 15-20 working days on average to about 5 working days.
The number of global production facilities Fanfiber ships from has doubled.
The average turnover per Fanfiber store has increased by about 5 -10%.
Would you recommend the Printify API to other sellers?
That would definitely depend on what kind of business they want to run because, with any integration, context is everything. But if they are looking for a great print on demand API integration, the Printify API is a great choice.
Overall review of the Printify API and Fanfiber integration?
The collaboration between Fanfiber and Printify unites two unique worlds of expertise: Printify's great experience in, and their network of on-demand printing, and Fanfiber's years of experience in online global merchandise/fan gear sales and management of shops in different territories. Printify takes care of a huge part of the complex operational and logistical processes that go with a truly global merchandise sales and handling of Fanfiber shops.
We would like to sincerely thank the Fanfiber team, for the time and effort they took to give us a glimpse into their world of print on demand and to talk about their experience with the Printify integration. We hope that their insight and experience give you, our sellers, a good idea of how you too could run a successful print on demand through the Printify API. 
Want to know more about owning a Fanfiber brand? We will have a second part of the Fanfiber interview where we focus more on their creators and brand experience. Until then, we hope you enjoyed this one. Check out Fanfiber.
Share the article
Topics