How Cassiy Helps Small Businesses Make $1000s For Free!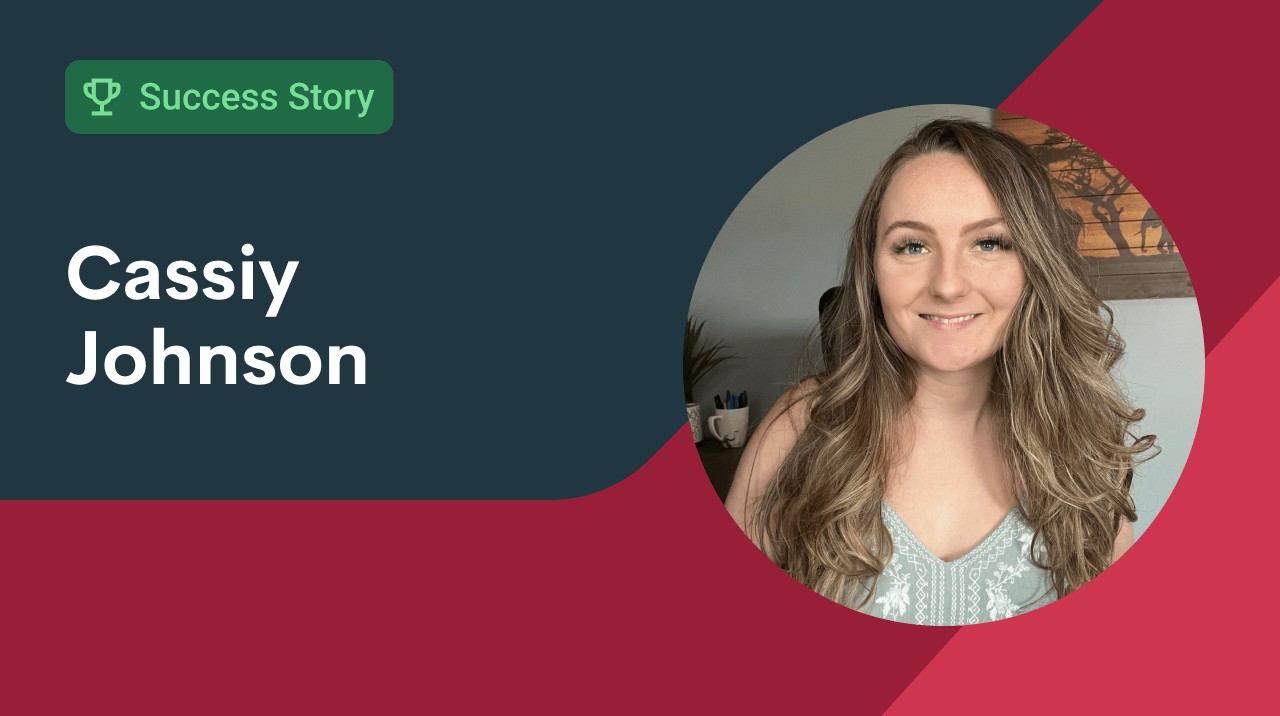 There's no better feeling like getting your first sale in your small business. Before the first sale, your business was simply an idea. The first sale is the first breath of all small businesses. And it's an experience Cassiy Johnson remembers fondly.

After all, her first sale, and those that followed, changed Cassiy's life. She went from losing her job during a global pandemic to a successful Etsy seller, selling $525,000 in just two years!
Determined to help others like her, Cassiy now teaches enthusiastic creatives to sell with print on demand. The Printify team sat down with Cassiy to hear more about her impressive story and how she got where she is today.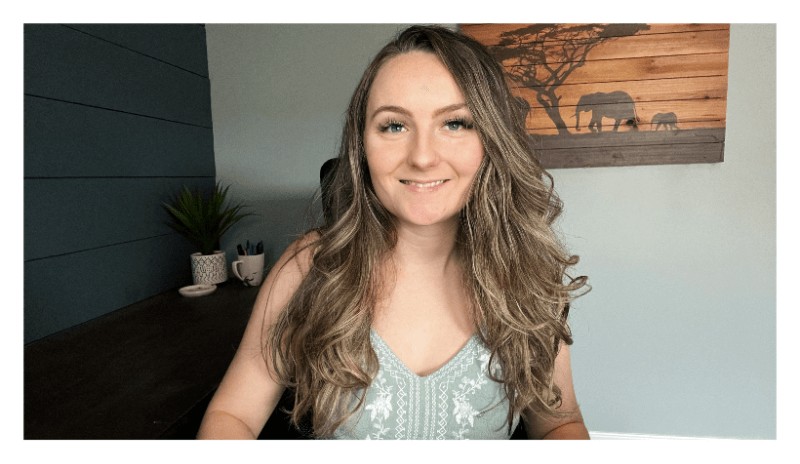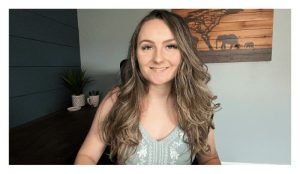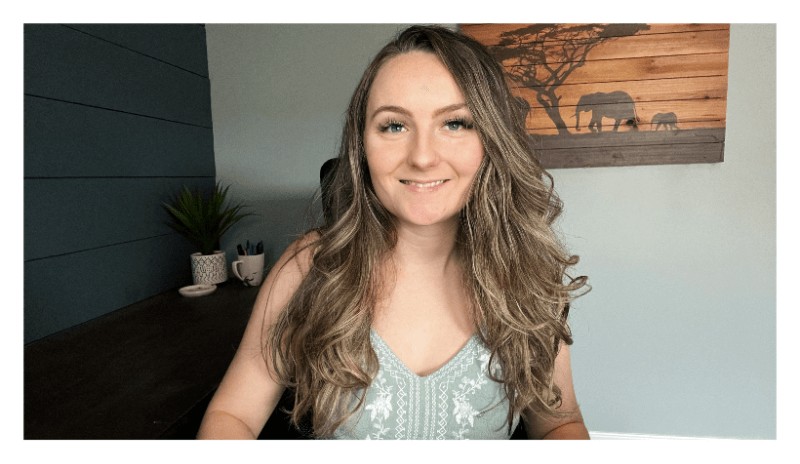 Meet the Marvelous Cassiy Johnson
Hi! My name is Cassiy Johnson. Until recently getting married in September, I'd been a single mom since having my baby at sixteen. Because I was a teen mom, I didn't go to college. Instead, I first worked as a waitress but soon found a passion for sales. I worked my way up in all commission sales for eight years. Then soon landed in a 9-to-5 corporate sales role. Unfortunately, like many during the pandemic, my colleagues and I were laid off. That's how I landed on YouTube, looking for ways to make money online. It was through these YouTube videos I found print-on-demand. 
I enjoy camping, kayaking, and walking my two gorgeous golden retrievers in my free time. I'm also very close with my family. Being one of seven kids means there's always someone to spend time with.
How Was the Career Shift to Print-On-Demand?
"It wasn't until I lost the corporate job that I found print-on-demand, and it was amazing. It was so much more fun than the jobs I'd had before. But it's important to note that I benefited from going into it full-time straight away. Many small businesses that start POD do it as a side hustle alongside their full-time job. They work all day and then have to figure out print on demand, Etsy, and everything else that comes with owning a small business in their limited free time. That was the advantage I had, starting during the self-isolation periods of the pandemic. I spent four months learning, experimenting and creating, and the results were much faster."
What Attracted You to Print on Demand for Your Small Businesses?
"My favorite part of print-on-demand is creativity. I've always wanted to do something creative. Even before I started, I loved the idea of creating something and selling it on Etsy. I'd bought a lot of gifts over the years and loved it, so I was familiar with the marketplace. But I wasn't aware of the benefits of using print on demand to sell until I came across YouTube videos. They explained how you list and create products without inventory and sell without the tricky bits."
What Was Your Biggest Struggle When Starting?
"My biggest challenge was finding what to design. When you start print-on-demand, it can feel like there are too many options. Many designers struggle with knowing what to do and how to stand out. It took a while for me to work out the psychology behind purchases.
For instance, I wasn't aware people would buy holiday T-shirts. Valentine's Day, Teacher's Day, or Christmas T-shirts never crossed my mind before because I don't wear many graphic shirts. But these are huge sellers on Etsy. It took me a little longer to figure out what motivates purchases and what Etsy customers want to buy."
How Early Do You Prepare for Holiday Sales?
"I try to work two to three months in advance. I'm currently working on Father's Day, Pride Month, and Fourth Of July. It takes a couple of weeks for your Etsy SEO to start working, so you need time for your Etsy listings to rank.  On Etsy, you want to show up on searches and rank higher, which can take time.
You always need to be ahead of the game. There's no point selling Easter shirts one week from Easter. Easter merchandise needs to be available from January. So if you miss the prime period for holiday-themed items, you need to remember to do it next time."
Do You Have a Specific Niche for Your Store?
"Not really. I currently have a general store with products in various niches. Because Etsy is more of a search engine, they're not usually looking for one store to buy all their stuff from when people land on Etsy. Most shoppers are looking for something specific. It's rare that people click on my Etsy shop and purchase multiple different items. People tend to shop from the listing and then move on. And I know that because that's how I've always shopped on Etsy. People always buy from search rankings listed on the first page."
What Would You Say Are the Characteristics of Etsy Customers?
"Etsy's customers are looking for a professional listing. Good mock-ups make a huge difference and can help you stand out, especially if it's a product with many listings. If you use your blank mock-ups with a white background, you're less likely to grab attention. But a personal listing with appropriate props and people will resonate.
I've noticed that themed mock-ups for holidays do very well. An Easter T-shirt with Easter eggs, bunny rabbits, and other cute decor will likely be very popular. You need to show people how aesthetically pleasing your product is. If you're selling t-shirts, show customers how cute their outfits can be. Etsy is a visual platform, so sellers have these well-orchestrated, appealing mockups. You can't compete if you ignore the appearance of your listing."
Have You Tried Other Popular Print-On-Demand Marketplaces?
"When I first opened my store, it was almost automatically shut down. I didn't know at the time, but this happens to most sellers. I did experiment with Shopify during this period. I like Shopify and believe it has potential, but I know it takes more work to run and get off the ground. I prefer and recommend Etsy to new POD sellers."
Tell Us About Your Marketing Strategy and How You're Reaching Potential Buyers?
"For marketing, I use Pinterest and some paid advertising on Etsy ads but most of my sales come from organic reach. As I'm listing new items, I use the Pinterest Chrome extension to share them on one of my boards. I get around 20,000 views per month. It might only be sixty to one hundred people who click the link and visit my store each month, but my content is circulating. And I'm hoping that eventually, Pinterest will help grow my business even more.
Let's talk about coaching on YouTube.
I've been doing YouTube for one month, where I just started coaching. It's a new venture, but it's been enjoyable. I do tutorials on Pinterest to help sellers gain more traffic and sales. I've also done several 'How to' videos. Not only that, but I noticed lots of people don't know how to sell group mockups with Printify. To help those struggling, I made a video where I put a couple's shirts together. To me, these are pretty simple hacks now. But I know when you're starting on Etsy, things like this can be tricky."
"I teach people the things I wish I had videos and guidance on when I started two years ago. I've just started offering shop reviews where sellers ask me to critique their Etsy store. After analyzing the store, I give feedback and provide ways for them to improve and boost sales."
What Have You Learned Doing YouTube Over the Past Month?
"I've found a connection to be the best thing to come from doing YouTube. Connecting with other Etsy users doing print-on-demand has been fun. I've met people who have started their online businesses after watching my videos, and that's been humbling. It's strange to think I started my Etsy and POD journey via YouTube, and now I'm influencing other creatives to do the same. It's super exciting to be in this position."
Cassiy's POD journey is relatively recent. But her dedication and enthusiasm for print on demand shines as though she's been doing it for years. From a single mom to a thriving independent small business owner making over 100K in one month, Cassiy's story is truly inspiring.
Cassiy and her Etsy business prove what is possible with Printify. And with her help, you can supercharge your journey to success. Learn Cassiy's tried and trusted method for online business success using Printify via her coaching courses and YouTube videos. We could be interviewing you in six months!
Create Your Own
Print on Demand Success!
Share the article
Topics