Rank Higher on Etsy:
SEO Tips To Boost Your Sales
Get all the information you need to rank higher on Etsy and get more eyes on your products.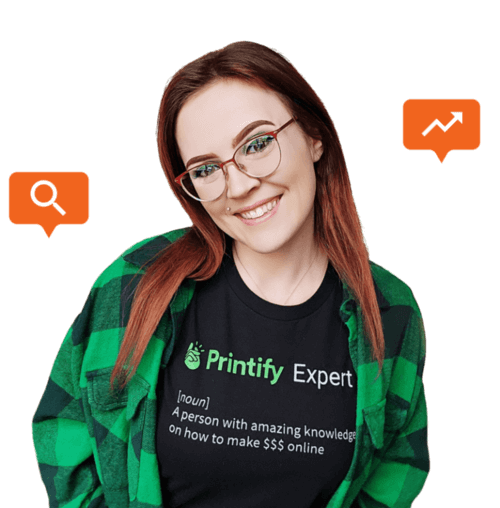 How would you like your Etsy listings to appear at the top of your potential customers' search results?
You can make that a reality, entirely for free.
Join our upcoming webinar with Etsy Expert and Manager at eRank.com, Starla Moore, and get in-depth information on optimizing your Etsy listings and boosting your sales.
Starla will cover how to find the right Etsy keywords, the dos and don'ts of optimizing your product listings, and proven ways to spot profitable print-on-demand trends.
Tune in to ask your questions live and get a chance to win some fantastic prizes.
One lucky live viewer will win a free scholarship to attend Starla's Handmade Alpha Academy Etsy training course (valued at $1,000). The winner will also get access to a free eRank Pro account for an entire year.

Don't miss out – join live to win!
Start Your Own
Print-On-Demand Business!