How To Create Best-Selling Designs
Are you ready to take your product designs to the next level? Join our free webinar with Printify's very own in-house Merch Designer and learn everything you need to design a bestseller.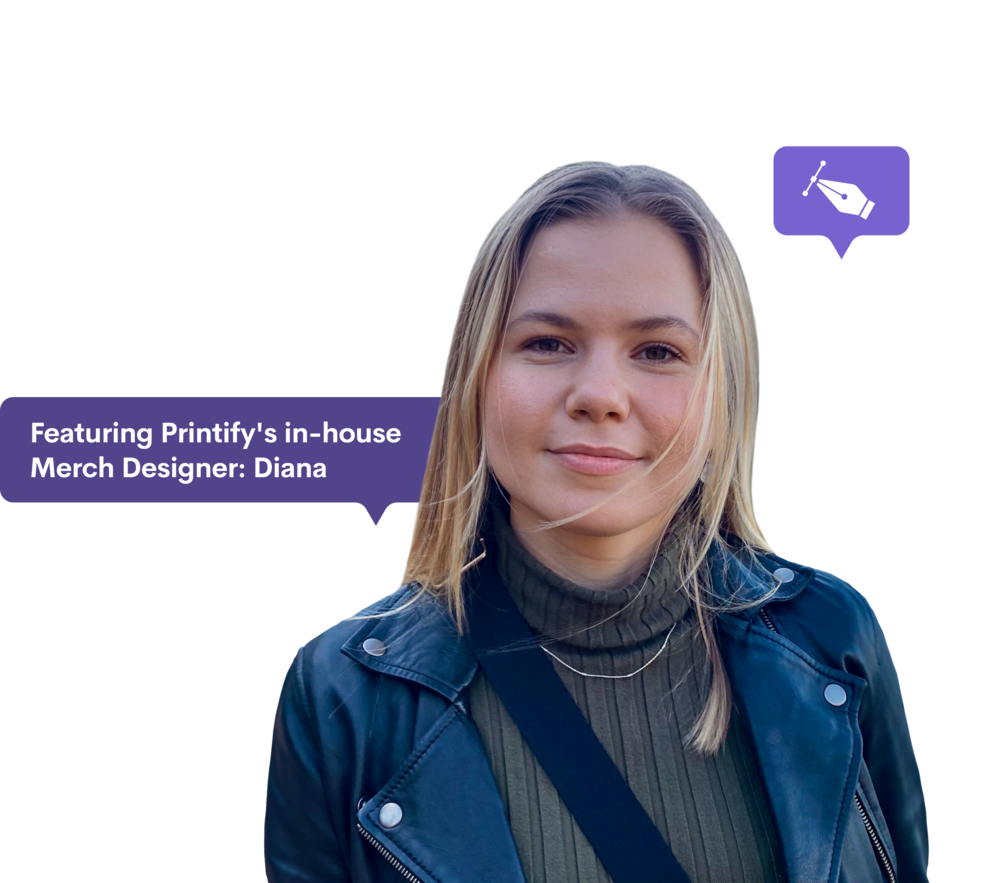 If you want to create beautiful Print on Demand designs and make more sales, this is the perfect opportunity to learn how to do just that.
Tune in to our free webinar with Printify's in-house Merch Designer to learn all the ins and outs of creating a winning design.
You'll learn how to create beautiful products without any design experience using free and low-cost online tools like Canva. We'll also cover all of the most critical design aspects that concern POD products, and you'll learn how to use Printify's free Mockup Generator to its full potential.
Don't miss the chance to ask all of your design-related questions to a professional Graphic Designer – join the webinar.
After This Webinar You'll Be Able To:
Use free online tools to create beautiful designs

Create printed products that people want to buy

Use Printify's Mockup Generator like a pro

Improve your existing designs to get more sales
Start Your Own
Print-On-Demand Business!