Find Your Perfect Sales Channel
Join our free webinar with Printify experts Talish and Leah to learn the ins and outs of all the sales channels available with Printify.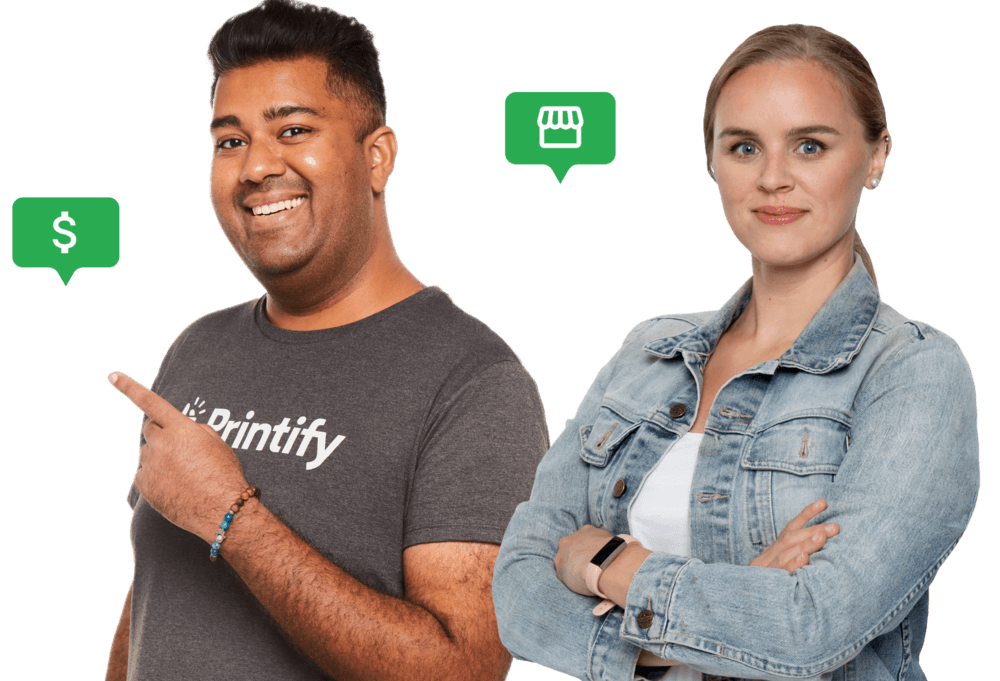 Not sure whether to sell on an online marketplace or create a stand-alone store?
Looking to expand your list of sales channels and grow your customer base?
You don't want to miss this.
Tune in to our upcoming webinar to learn everything you need about eCommerce platforms, online marketplaces, and other sales channels available with Printify.
Talish and Leah will highlight the main differences and advantages of Printify's eCommerce integrations. They'll cover factors such as ease of use, customization possibilities, fees, level of competition, and more.
Start Your Own
Print-On-Demand Business!