Wish lists are personalized collections of products that buyers create to inform what they'd like to buy in the future.
Wish lists are personalized collections of products that buyers create to inform what they'd like to buy in the future. Once the customer saves an item in their wish list, it is saved in their account for future reference. Wish lists show a customer's interest in your products, even if they do not intend to purchase immediately. 
Why Are Wish Lists So Important in Ecommerce?
Apart from improving a customer's experience, wish lists are very important to online retailers due to the valuable information they provide. When you see the products customers added to their wish list, it gives you an idea of what to stock. Plus, you're able to see product trends that otherwise would require a lot of manual research.
It is also important to offer a wish list around the holiday season. Buying for relatives and friends is easier with a wish list. After filling it out, the customer can send it to family and friends in anticipation of presents. The receiving party can refer to the wish list on your website to determine what products they should be buying as gifts.
How to Use Wish Lists for Your Ecommerce Business
Here is how you can exploit wish lists for your business: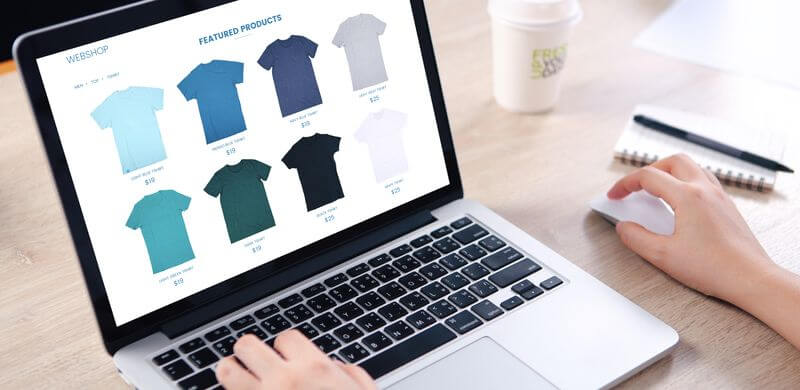 Find Out What the Customer Thinks
You might think that a person's specific wish list is too focused to provide insights for your business. At a glance, a wish list is indeed one's personal preference of products, but when you put data together from hundreds of wish lists, you're able to:
Get in the Customer's Shoes
A successful ecommerce business has a fair idea of its target audience. Such businesses continually use their buying personas to craft precise marketing messages and merchandising campaigns. Wish lists offer more details to include in their persona. The data you gain from wish lists can help you better connect with the customers and drive more sales via tailored marketing. 
Get Visitors to Your Website
Making shareable wish lists is a surefire way to attract a lot of new visitors to your website. Moreover, it also raises awareness about your brand and promotes your products. The best thing about a gift registry and shareable lists is that you market your products for free with the help of your customers. The rule of thumb is that more visitors should eventually turn into more customers, so it is a revenue optimization plan as well. 
Losing customers due to out-of-stock items is one of the biggest problems for ecommerce businesses. Wish lists help minimize the damage by giving the option to the customer to put a product in their wish list if it is out of stock. 
Not everyone has the intention of buying a product when they visit your website. Some people visit just to compare prices, whereas others come to save a product on their wish list and wait till you offer it in a sale. Either way, wish lists prompt such individuals to create an account if they come across a product they'd like to purchase later on.