A merchant is either an individual or a company that sells goods or services.
A merchant is either an individual or a company that sells goods or services. The merchant will sell products for a profit and facilitate customers during their buying journey. Merchants can operate as retailers or wholesalers, and any source could sell items to another source. This makes 'merchant' a non-specific term for anyone selling anything as long as they are selling for profit.
Historically, merchants have been involved in business or trading goods. In the 16th century, merchants were local traders like bakers, shopkeepers, and imported or exported goods. The value of merchants changed over the years. In ancient Greece and Rome, and the Middle East, merchants enjoyed a high position in society because of their line of work. Today, merchants are common in society and known as someone who works solely to generate profit, revenue, and cash flow.
Wholesalers and retailers are two popular types of merchants. Besides them, newer types of merchants like ecommerce merchants have emerged and earned a stake in the marketplace. Here's how each of these merchants operates.
An ecommerce or online merchant sells products or services over the internet. There's a huge difference between an online seller and an online merchant. Online sellers just buy products and sell them for profit, whereas online merchants have more responsibilities on their shoulders. The ecommerce merchant is not only the caretaker of his inventory but also of the entire financial process. They also build the brand identity and handle the promotion of their products. 
Ecommerce isn't without risks because of the boarding process that involves multiple credit checks and undertaking before applying a payment method. Stolen credits and eCommerce fraud are some problems merchants need to consider before setting up shop.
Ecommerce merchants sell products and services online using a website or marketplaces such as Amazon and eBay. Third-party sales channels like Shopify and WooCommerce are also great starting points for someone looking to sell online. 
A retail merchant, also known as a retailer, buys goods from a wholesaler and sells them to the end-user for a profit. Essentially, they act as middlemen between the manufacturer and the customer. Manufacturers generate ideas and produce a fine product, while retailers are involved in smoothing the selling process and reaching more customers.
Manufacturing and marketing are two difficult things to attain, yet both go hand in hand if you want to make a profit. Retailers excel at marketing, customer service, and sales. After getting the product from the wholesaler at a reduced price, retailers sell it at a margin. Wholesale price is always less than retail price, and the price gap is considered the cost of marketing and advertising.
For the most part, retailers are resellers who source high-end products to sell to a target market. For branding purposes, retailers will repackage a product and sell it under their label.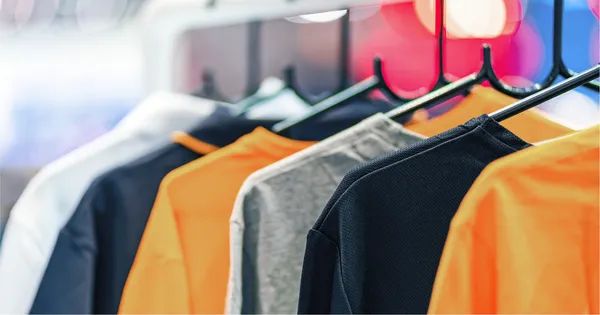 A wholesaler or wholesale merchant usually purchases goods in bulk and redistributes them to retailers in small quantities. Wholesalers are both resellers and merchants because they buy goods from a manufacturer and resell them to retailers. Wholesalers act as a link between the producer and retailer.
Wholesale merchants usually ship out of large storage space, like a warehouse. Nowadays, it is also common for wholesalers to act as brokers without physically dealing with the stock. This kind of arrangement is known as dropshipping. Wholesalers are at the enterprise level in any market. Suppliers to wholesale merchants handle each transaction in the B2B model to make sales. Skilled wholesalers establish a value chain optimization that allows retailers to gain pricing and quality advantages.
An affiliate merchant is a company wishing to drive sales and traffic to its website through ads and links placed on a network of affiliates. A merchant can use their in-house affiliate program or work with a network of affiliates. Affiliate networks charge each merchant account a membership fee and collect commissions from every sale. Therefore, it is economical to run your own in-house affiliate program.
Real-World Examples of Merchants
Many businesses now assume the role of both retailers and manufacturers. For example, Apple is both a manufacturer and a retailer of its product range. Companies like Best Buy are the biggest retailers globally, buying products from manufacturers like LG at wholesale prices. Other companies like Samsung offer their products to wholesalers and distributors to sell to their network of business buyers.
What's a Merchant Account and How to Get One?
A merchant account is a type of account that allows sellers to accept debit and credit card payments from customers electronically. A payment gateway company sets up the account for the merchant. If you run an ecommerce business, it's best to use a cashless payment setup that has high-security standards and is trusted by customers worldwide. Of course, you'll need to create a merchant account to process transactions from shoppers who place orders on your site.