B2B ecommerce is a business model that involves transactions between businesses rather than between companies and end consumers.
B2B ecommerce is a business model that involves transactions between businesses rather than between companies and end consumers. Typically, manufacturers and wholesalers, or wholesalers and retailers, perform b2b transactions during the purchase and sale of items. 
How Does B2B Differ From B2C?
The main distinction between the B2B and B2C models is that B2B transactions happen between companies, and in B2C, you sell to customers directly. Here's a high-level overview of the differences between them: 
Compared to the B2B process, B2C transactions are simpler and shorter, involving one customer who makes a purchase decision based on their needs. The purchasing process in a B2B model is more complex and requires greater money and risks. The process goes through multiple stakeholders, and it can take days, weeks, or months for the decision to finalize. 
In a B2B model, brand loyalty plays a crucial role in the sales process because businesses look for long-term commitments when they work with other businesses. Every business involved in the process needs to foster partnerships that generate good revenue. On the other hand, in B2C, brand loyalty does not play a big role in the sales process. The value of every purchase is smaller, and customers have a wide array of products and services to choose from. 
B2B clients are usually more informed about the things they are buying because of the size of the investment. In B2C, customers have lesser knowledge because of the small amount they will invest, and impulse buying plays a big role in such transactions. 
B2B marketing includes strategies adopted by companies looking to sell their items to other businesses. The strategies are feature-focused and highlight the logic and value of the products. Because B2B customers are information seekers and more detail-oriented, a b2b marketing campaign needs to focus on sharing educational information that helps decision-makers discover the ideal products for their needs.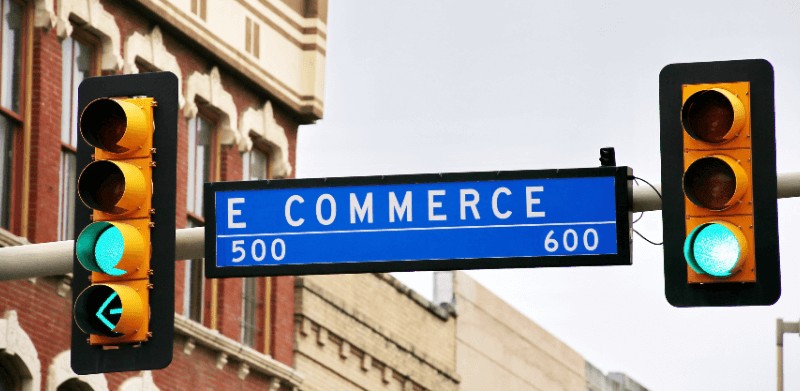 B2B Ecommerce Marketing Strategies
Conversion Rate Optimization (CRO)
Conversion rate optimization is the process in which you run different tests on the pages of your website in order to optimize them for conversions. You can identify the highest-performing pages of your website with CRO's help and learn about areas for improvement.
 Just like any other online business, B2B ecommerce relies on getting leads and turning them into paying customers. Therefore, CRO is an important part of your B2B growth strategy. It is crucial to identify every opportunity in B2B because of the long sales cycle and customers taking long to convert. 
For a B2B ecommerce store, CRO should be in the form of experimenting with promotional banners, testing call-to-action buttons, playing with copy on pages, and improving the layout of various elements on a page.
A large part of the B2B nurture process depends heavily on email communication. Be it product collection announcements or price negotiations; email is the medium of choice for a lot of ecommerce and traditional merchants. If executed badly, an email marketing strategy can lead the customers away from the goal and make it hard to sell to those customers again. Successful B2B email marketing campaigns do not have a lot of touchpoints and are as close to personalized as possible for every customer. 
B2B marketplaces are a popular option for many merchants because of the easy setup and a large merchant pool to tap into. However, these platforms lack in the branding area. Every other B2B marketplace has the same navigational style and generic catalog, which can be off-putting. 
Therefore, items that do sell on such marketplaces can be low-value items often produced at scale. A dedicated B2B ecommerce portal should be your preferred option to sell higher-value wholesaler items. B2B portals allow you to brand every single aspect of your store. You can think of them as your own ecommerce store without the running cost and hassle.
Public opinion rules the world of ecommerce. Many B2C customers buy products online after getting good reviews about the product and the service attached to it. For B2B, it is no different. B2B buyers are looking for wholesalers they can trust and rely on when it comes to supply chains. You can give people incentives like leaving reviews against a small discount or voucher.